Indy Fact Check: Rosen says Heller opposes DREAM Act, but senator's moderate views leave no clear-cut answer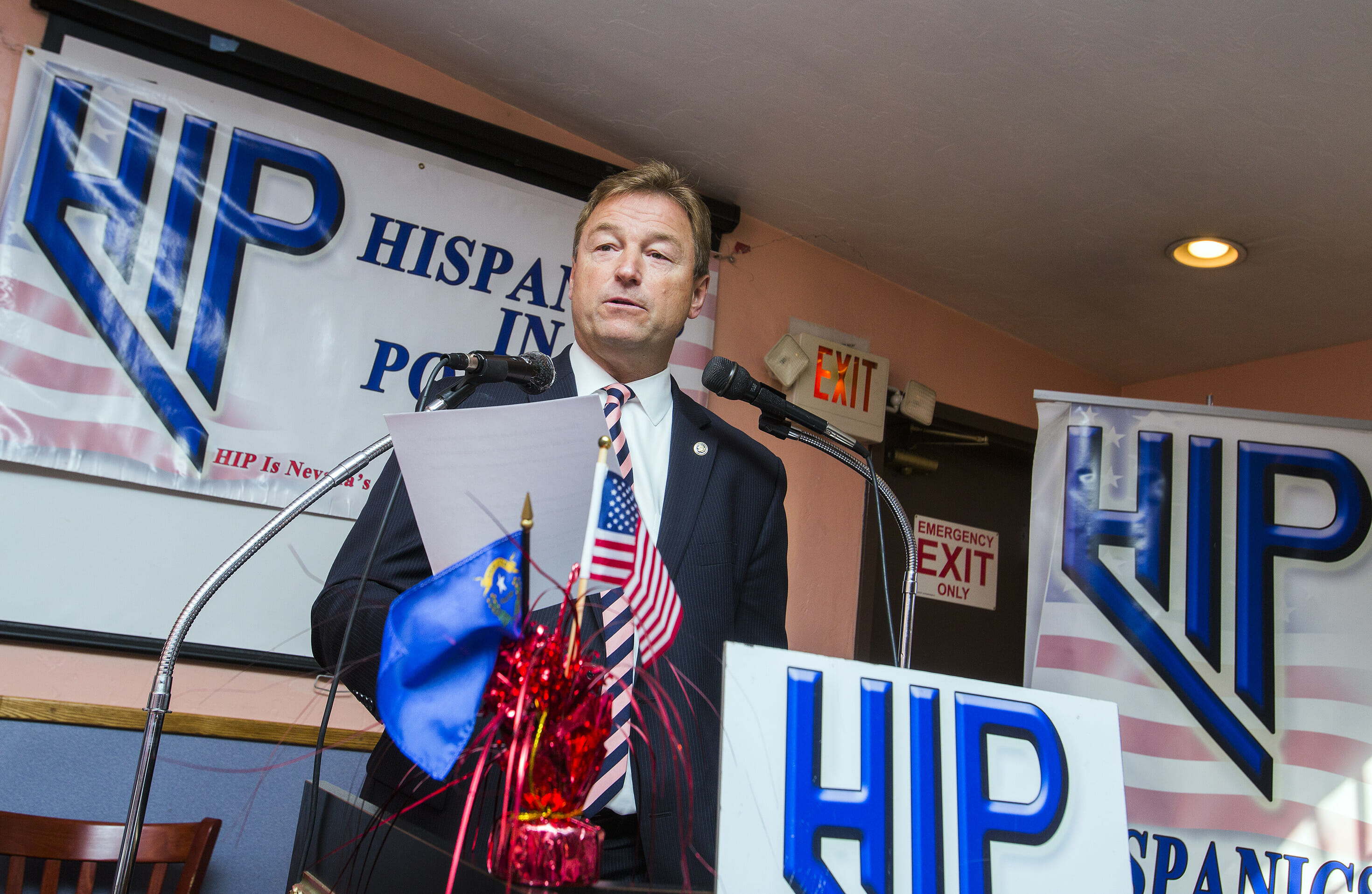 To hear Democratic congresswoman Jacky Rosen tell it, her likely opponent in the 2018 Senate race is essentially a carbon-copy of Republican immigration hardliners.
The freshman Democrat has unrelentingly gone after Republican Sen. Dean Heller with increased vigor ever since President Donald Trump decided in early September to end the Deferred Action for Childhood Arrivals (DACA) program with a six-month delay.
Trump's decision to end DACA, which allowed undocumented people brought to the country illegally as children to obtain work permits and a temporary legal status, has prompted loud and passionate complaints from immigration advocates, Democrats and some Republicans who say ending the program will put more than 800,000 beneficiaries (including more than 13,000 Nevadans) at risk of deportation.
Rosen immediately joined the chorus denouncing the decision, and in the days following the announcement slammed Heller for allegedly not supporting the DREAM Act.
"If Senator Heller has any shred of integrity left, then he will work to fix President Trump's cruel decision to end DACA instead of hiding and sitting on the sidelines," she said in a September statement. "Senator Heller's inaction on the DREAM Act continues to prove that his number one priority is always looking out for his own political interests, and Nevadans have every reason to be disappointed."
Her campaign has continued to hammer Heller on the issue, sending out several tweets indicating that Heller's alleged silence on the issue is equivalent to opposing the DREAM Act.
Dean Heller opposes the #DREAMAct. By refusing to act, he's putting the lives of 13,000 young Nevadans in jeopardy for political points.

— Jacky Rosen (@RosenforNevada) September 18, 2017
Though Heller's campaign and Senate office didn't return emails seeking comment, the senator has a long history and voting record on immigration issues including the DREAM Act.
Nevertheless, it remains unclear if he remains opposed to the bill.
Conservative to moderate
Heller's position on immigration can easily be split into two periods of time — before and after Nov. 6, 2012.
During his years as a congressman in the state's 2nd Congressional District — far and away the most Republican-leaning district in Nevada — Heller toed a staunch Republican party-line stance on immigration, co-sponsoring bills to declare English the official language of the U.S., narrowing the definition of "birthright" citizenship and voting against a 2010 version of the DREAM Act, calling it "a Band-Aid solution that will not solve the larger problem."
He bluntly summarized his immigration beliefs to the Reno Gazette-Journal in 2007: "I don't support amnesty. I don't support benefits for illegals. I don't support the Dream Act. I don't support anchor babies."
But Heller, who was appointed to the U.S. Senate in 2011 following the resignation of former Sen. John Ensign, has (in the words of a 2013 Politico story) "dove headlong from the right wing to the center" on issues including immigration after narrowly defeating Democrat Shelley Berkley in the 2012 election.
Even in the immediate aftermath of the 2012 election, Heller still stayed clear of a full-throated endorsement of the DREAM Act, saying he agreed with about "80 percent" of the content of the bill but was wary of embracing "amnesty." But in an interview with the Las Vegas Sun shortly after the election, Heller embraced the concept of an earned pathway to citizenship — similar to provisions in the DREAM Act itself.
"There should be a pathway, absolutely there should be a pathway: If you served in our military and you've done it with distinction, I think you have a right — you've proven yourself — to become an American citizen," Heller said at the time. "I think the same is true with those that are students that are continuing their education, that there should be some kind of a pathway."
Starting with his support of the 2013 immigration reform bill, Heller over the last five years has aligned himself more often than not with immigration moderates in the Senate — including his status as one of the 13 Republican senators to support the 2013 legislation.
In 2015, he voted against opening up debate on a bill that would dismantle the funding for DACA— the only Republican senator to do so. Heller was also one of 11 Republican senators to not sign onto a brief backing Texas' legal challenge to the DACA program.
The Republican even went as far to publicly return campaign donations made by Trump in July of 2015, saying he felt so strongly about Trump's "absolutely wrong" comments about Mexican immigrants. (Heller went on to ultimately vote for Trump in the 2016 election.)
Heller has continued to say he supports an earned pathway to citizenship and the DACA program itself throughout Trump's tumultuous first nine months in office, saying in an interview with NBC News that he opposed rescinding DACA protections.
"I like the current law the way that it is in place and I continue to support it," he said. "Let's help and support these individuals and find a pathway they can become United States citizens if that's what they want to do."
DACA and DREAMers
Although Heller has expressed support for the DACA program itself, that does not necessarily directly translate into support for the DREAM Act, given that the two programs cover different populations and offer different benefits.
DACA functions as a temporary relief from deportation and the extension of work permits and a social security number for certain qualified individuals who were brought to the country under the age of 16 and were less than 31 years old as of June 2012. The program is only open to people with a high school degree or honorably discharged veteran, and cannot have been convicted of a felony or serious misdemeanor.
But DACA only functions as a temporary program with no pathway to a lawful permanent residence and must be renewed every two years.
Proposed congressional solutions have typically focused on creating legal pathways to citizenship or a more permanent lawful status — the 2017 version of the DREAM Act, sponsored by Democratic Illinois Sen. Dick Durbin and Republican South Carolina Sen. Lindsey Graham, creates a legal pathway to lawful residence and eventual citizenship for a broader group of individuals than those covered by DACA.
That bill, which is co-sponsored by nine senators (not including Heller) expands the pool of potential applicants to include DACA recipients, individuals enrolled in the Temporary Protected Status program or any undocumented people who entered the U.S. before turning 18. Applicants would need to mark several boxes, including residing in the country for at least 4 years, no serious criminal record and can pass a background and medical test and have graduated from high school, admitted to a college or university or are enrolled in a secondary education program to obtain a high school diploma or GED.
That's not the only congressional solution facing the Senate — there are several other measures that have been introduced by bipartisan groups of senators and House members aiming to provide legal pathways to citizenship, including:
Verdict:
Rep. Jacky Rosen has accused her likely 2018 opponent, Republican Sen. Dean Heller, of "hiding and sitting on the sidelines" on the DREAM Act, which she equates to opposing the bill.
After reviewing Heller's past statements and voting record, it's difficult to exactly pin down whether the Republican senator would support the DREAM Act if it came up for a vote in 2017. Although he voted against the measure during his time in the House and publicly touted his opposition a decade ago, Heller has since moderated his position on immigration in the succeeding years and supported concepts — such as an earned pathway to citizenship — in the bill itself. He's also expressed support for DACA and co-sponsored a bill that would codify that program into law for three years.
But Heller hasn't directly commented on whether or not he would support the DREAM Act since an interview in 2012, and his campaign declined to answer questions about how he would vote on the legislation. Silence does not equal opposition, and Heller's only public statement in the weeks since the DACA announcement was a statement saying he supported the program and was co-sponsoring a different bill than the DREAM Act.
If the bill comes up for a vote, or if Heller reveals his position on the bill, we'll be willing to revisit this rating. But for now, we rate it Hardly Abe.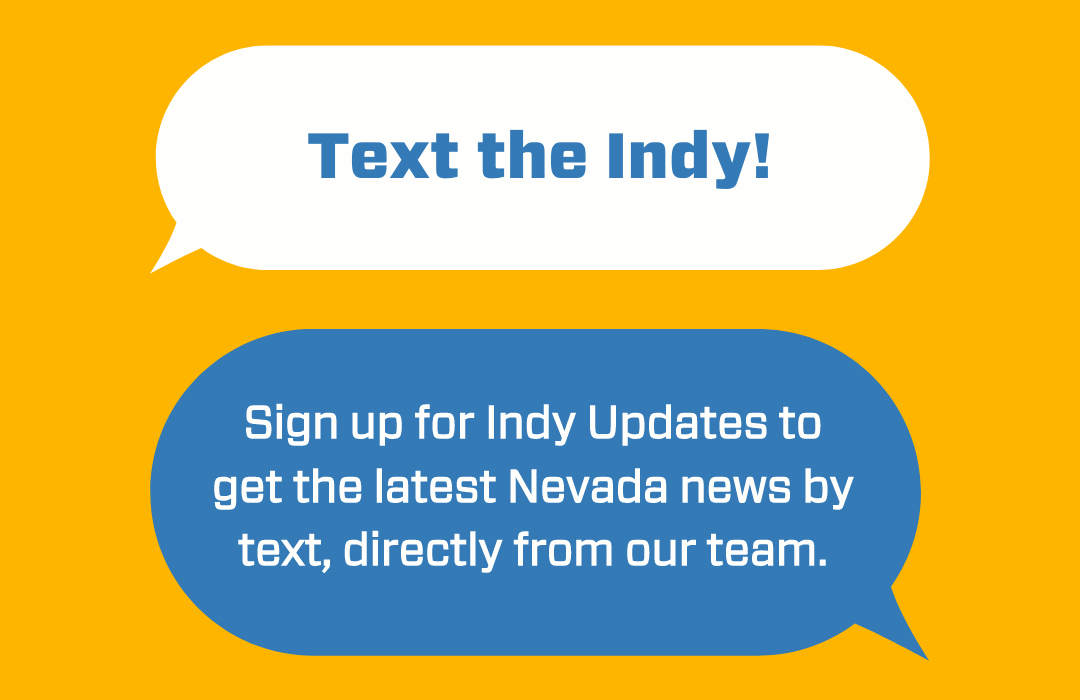 Featured Videos
Comment Policy (updated 4/20/2021): Please keep your comments civil. We reserve the right to delete comments or ban users who engage in personal attacks, use an excess of profanity, make verifiably false statements or are otherwise nasty. Comments that contain links must be approved by admin.