Nevada U.S. Sen. Dean Heller prepares to address the Latin Chamber of Commerce luncheon Friday, May 12, 2017, at the Suncoast hotel/casino. Photo by Jeff Scheid.
Nine months after 2016 election, Heller finally says he voted for Trump
August 14th, 2017 - 4:20pm
Nearly nine months after the conclusion of the 2016 general election and despite months of hesitation, Republican Sen. Dean Heller has finally confirmed that he voted for Donald Trump for president.
In a short statement released to The Nevada Independent, Heller — who is up for reelection in 2018 and is being challenged in a primary by businessman Danny Tarkanian — confirmed that he indeed voted for the Republican nominee during the 2016 election after more than a year of vocal criticism toward the party's nominee.
"Yes, I voted for Donald Trump," he said in a statement texted to a reporter.
The acknowledgement follows nearly a year and a half of criticism and cautious public statements made by Heller about Trump throughout the 2016 election. Most notably, he told reporters in October 2016 that he was 99 percent certain he would oppose the Republican nominee for president.
Heller also donated campaign donations from Trump to charity in 2015, and said during the campaign he was "vehemently opposed" to Trump, whom he described as a man that "denigrates human beings."
But unlike several of his Senate colleagues, Heller never fully closed the door on supporting Trump, and had kept his presidential vote a secret until now. He told a Reno Gazette-Journal reporter in December that "I don't think anybody cares" how he voted.
Heller has generally been supportive of Trump's agenda since the president took office, voting about 90 percent of the time in favor of policies or appointments that line up with Trump's position. He has described the president's proposed budget as "anti-Nevada," and has staunchly opposed the administration's moves toward establishing a nuclear waste repository at Yucca Mountain.
"When President Trump or my party is right for Nevada, I'll support them," he said during an April speech to the Nevada Legislature. "But when they're wrong for Nevada, I'll try to change their minds. I've always put Nevada first."
The revelation comes on the same day that Tarkanian's campaign unveiled an attack website highlighting many of Heller's cautious statements toward Trump, and asking readers to vote in a poll as to whether Heller is "100% Never Trumper," "99% Never Trumper," or "Almost Positive Never Trump."
Tarkanian's wife and former state Republican Party chairwoman Amy Tarkanian responded to the news with laughter on Twitter.
HAHAHAHAHAHAHAHAHAHAHAHAHAHAHAHA...breathe...HAHAHAHAHAHAHAHAHAHAHAHAHAHAHA #DeceitfulDean #DodgyDean #HypocriteHeller #WindIsBlowing #MAGA https://t.co/QPBEdycMur

— Amy Tarkanian (@MrsT106) August 14, 2017
Update at 4:47 p.m. to include a tweet from Tarkanian's wife, Amy Tarkanian.
INDY FAST FACTS
Danny Tarkanian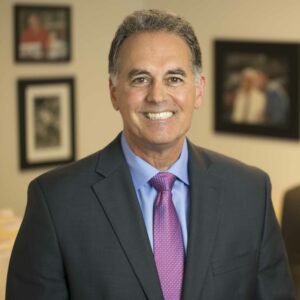 Job:
Businessman
Party:
Republican
In current office:
None
Birthdate: Dec. 18, 1961
Education:
University of Nevada, Las Vegas (B.A.)
University of San Diego (J.D.)
Other public offices held: 
None
Total Donations: $3,443,619 (8/18/04-5/23/18)
Top Donors:
Danny Tarkanian $528,440
Stations Casino $74,550
Las Vegas Sands Corp $38,900
Domain.com $26,600
Maloof family $18,000
INDY FAST FACTS
Dean Heller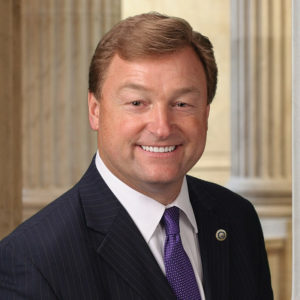 Job:
U.S. Senator
Party:
Republican
In current office:
2011-present
Birthdate:
May 10, 1960
Education:
University of Southern California (B.A.)
Other public offices held:
Member of the U.S. House of Representatives Nevada's 2nd Congressional District (2007-2011) Nevada Secretary of State (1995-2007) State Assemblyman (1990-1994)
Total donations: 
$24,223,634
 (1/1/05-5/23/18)
Top donors:
Station Casinos $117,900 Votesane PAC $92,000 MGM Resorts International $74,500 Blackstone Group $48,400 Capital Group $38,800 Credit: Center for Responsive Politics
From the Editor
The Nevada Independent
is a 501(c)3 nonprofit. We need help to attain the elusive goal of sustainability. We depend on recurring donations from you, the readers who believe in our mission of nonpartisan, transparent journalism. I know you are busy. I know you have many commitments. But if you would take a moment to
support our work
or bump up your current donation, I would be forever grateful.
Thanks for all of your support.
Best,
Jon Ralston
get our morning newsletter,
The Daily Indy
Stars & Struggles
Take a peek into today's education world through the lens of Sunrise Acres Elementary School in Las Vegas.
@TheNVIndy ON TWITTER