Indy Gaming: Developers hope Plaza renovations add new luster to downtown Vegas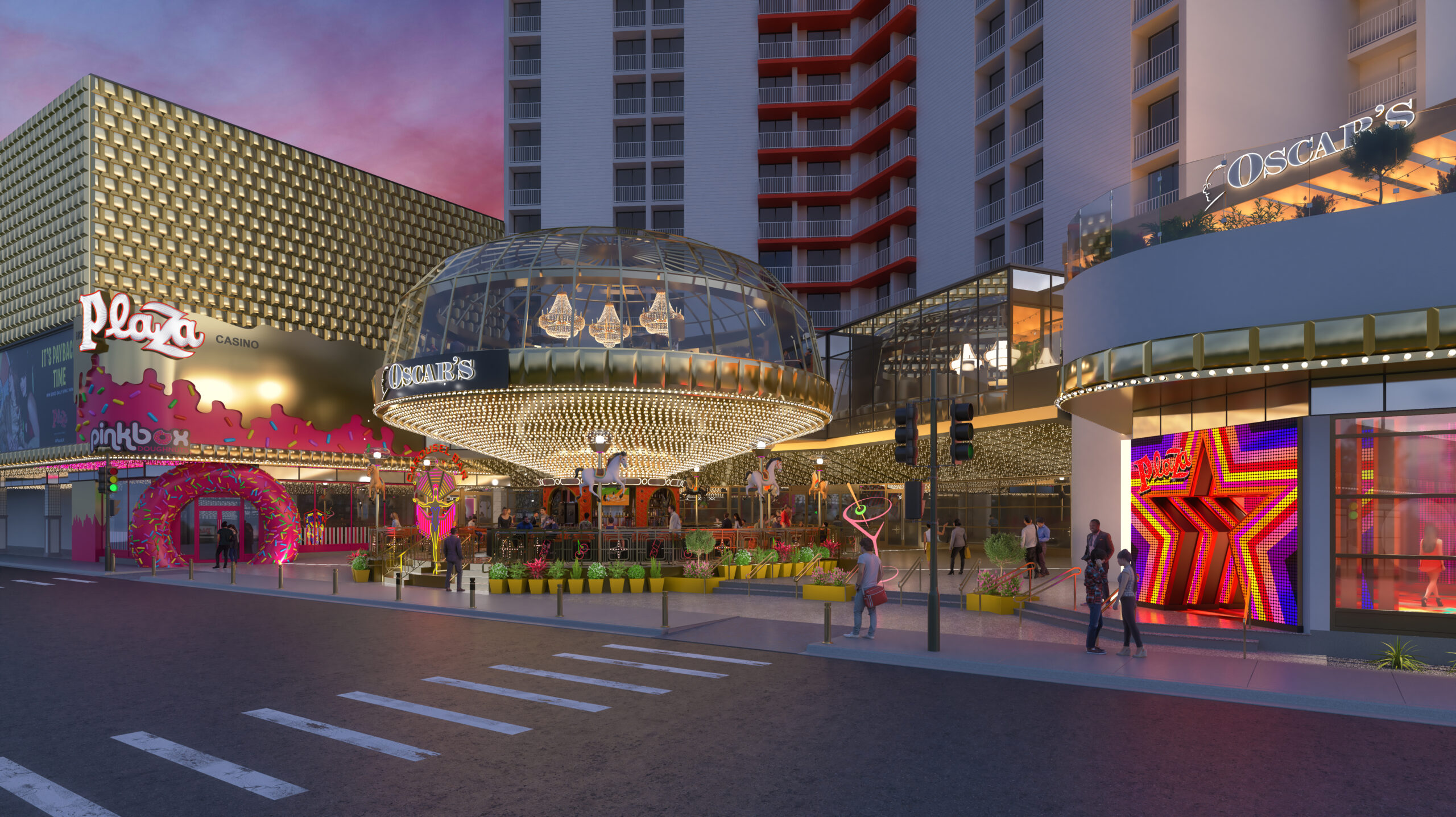 Good morning, and welcome to the Indy Gaming newsletter, a weekly look at gaming matters nationally and internationally and how the events tie back to Nevada.
If a colleague or associate emailed this newsletter to you, please click here to sign up and receive your own copy of Indy Gaming in your inbox. - Howard Stutz
---
Owners of Plaza Hotel & Casino unveiled renovation plans Tuesday to update the main entrance of the 51-year-old downtown Las Vegas property, an effort they hope will add a new vibrance along Main Street.
But the announcement could be just a prelude for the Plaza.
The four projects include a carousel-themed outdoor bar underneath the since-closed porte-cochère, 2,500 square feet of smoke-free casino space, a Pinkbox Doughnuts outlet and an outdoor dining area attached to the second-floor steakhouse named for former Las Vegas Mayor and mob attorney Oscar Goodman that is in the Plaza's glass dome.
Plaza CEO Jonathan Jossel didn't put a price on the project. Construction is expected to begin later this month with completion by the end of the year. The Plaza has been owned by London-based Tamares Group, a privately held company, since 2005.
The Plaza controls a total of 17 acres along Main Street with the porte-cochère area directly across from the western entrance to the Fremont Street Experience. Nearby casino properties, including Golden Nugget and Golden Gate, have been renovated and expanded over the years to include outdoor attractions to draw in Fremont Street pedestrian mall visitors.
"Main Street is where Las Vegas got its start," Jossel said. "We have been committed to revitalizing downtown Las Vegas into a destination. This is our biggest commitment to the exterior of the property and changes the façade along Main Street. We're making the area more pedestrian-friendly."
However, Jossel, who has overseen the Plaza since 2007, didn't want to discuss ideas for redeveloping the 20,000-square-foot area along Main Street that formerly served as the Greyhound Bus Terminal.
The bus company vacated the building last year, but Jossel has long known Plaza would eventually reclaim the space. The terminal takes up 1 acre of a 10-acre site that includes ground parking and an outdoor multipurpose arena used primarily for equestrian events.
"That's for something down the road," Jossel said. "Today is about what we're doing here and to transform a portion of the Plaza. We have continued to improve and create new experiences at this historic site."
The Plaza controls a total of 17 acres along Main Street with the porte-cochère area directly across from the western entrance to the Fremont Street Experience. Nearby casino properties, including Golden Nugget and Golden Gate, have been renovated and expanded over the years to include outdoor attractions to draw in Fremont Street pedestrian mall visitors.
Jossel said the Plaza has benefited from the 2020 opening of Circa Resort & Casino, at the corner of Main Street and the Fremont Street Experience.
Circa owner Derek Stevens attended the announcement.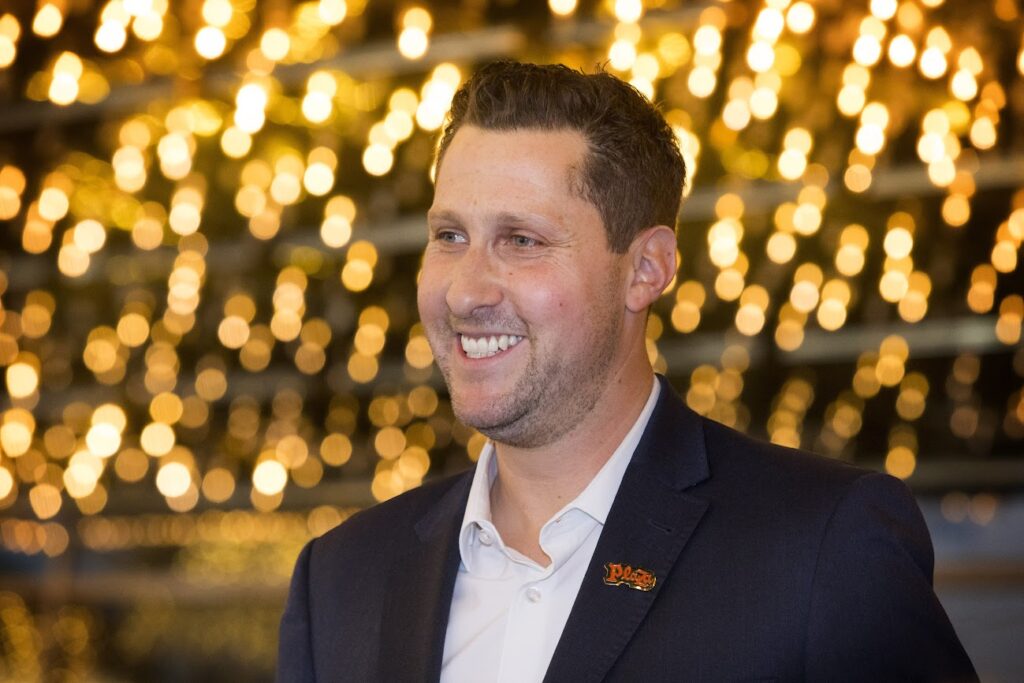 The nearly 1,000-room Plaza has undergone numerous enhancements in the past decade, including hotel room upgrades, renovations to the rooftop pool and recreation deck and refurbishing the 80,000-square-foot casino.
Last month, the Plaza opened The Sand Dollar Lounge entertainment venue, which is affiliated with the original Sand Dollar Lounge on Spring Mountain Road, just west of Interstate 15.
The four newest additions include the Carousel Bar, which will be built under the Plaza's dome and have seating for 100 guests in booths, at the bar and along the outer rail.
The smoke-free casino space will include games chosen by Brian Christopher, a slot machine "influencer" whose YouTube channel has more than 515,000 subscribers. Christopher and the Plaza began a partnership last year and created a slot machine area bearing his name. The new area will allow Christopher to have a larger number of slot games that he promotes on his social media channel.
The space will have backdrops for social media postings by customers, including the ability to control music in the space to accommodate videos.
Oscar's Patio will be built atop the slot area and will add outdoor seating for 225 people.
Pinkbox Doughnuts will have an entrance along Main Street and take up 1,200 square feet. The Las Vegas-based business will also offer a menu of alcoholic doughnut milkshakes at the Plaza location.
---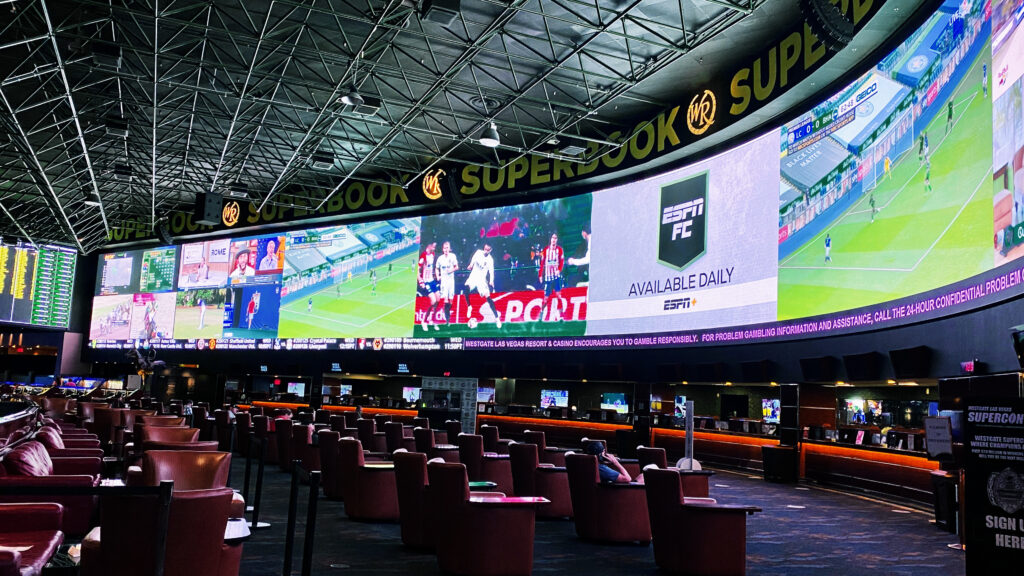 SuperBook Sports adds a fourth state, touts future expansion
Long before legal sports betting expanded into more than half of the U.S., a pilgrimage to the Las Vegas Hilton's SuperBook was a must on the itinerary of any sports gambler making a trip to Nevada.
The operators of the SuperBook, which remains a part of what is now Westgate Las Vegas, are using those memories and capitalizing on the brand as they bring retail and mobile SuperBook Sports to the expanding American market.
The company announced last week the launch of a mobile SuperBook Sports app in Tennessee, the fourth state where SuperBook has partnered with gaming equipment provider International Game Technology, known as IGT.
SuperBook Sports uses the IGT sports betting platform at The Lodge Casino in Black Hawk, Colorado for a retail sportsbook and a statewide mobile app. SuperBook Sports also operates mobile sports betting apps in New Jersey and Arizona with IGT.
Next year, SuperBook Sports will replace its current operating system at the Westgate with the IGT platform.
"Given SuperBook Sports' roots and legacy in Nevada, we've had an opportunity to watch the enterprise grow from a single, iconic location in Las Vegas, to a growing multi-state sportsbook operator," IGT President of Sports Betting Joe Asher said in a statement.
Mark Lipparelli, whose casino management company operates the Westgate on behalf of the property's ownership, said in an interview the plan is to have SuperBook Sports operations in at least 10 states within the next 18 months.
Legal sports betting is currently in 30 states and Washington, D.C. Another five states are expected to launch by the end of the year. The sports betting landscape, however, has been dominated by four companies – DraftKings, FanDuel, BetMGM and Caesars Sportsbook. In some states, such as Arizona, the four companies account for more than 90 percent of the total wagers and revenue in legal sports betting.
Operators of SuperBook Sports took a slower approach than the competition.
"We look at this as a long-term business," Lipparelli said. "If you measured business on the short term, people would obviously be uncomfortable because you have guys out there with relatively limitless budgets. That's going to correct itself."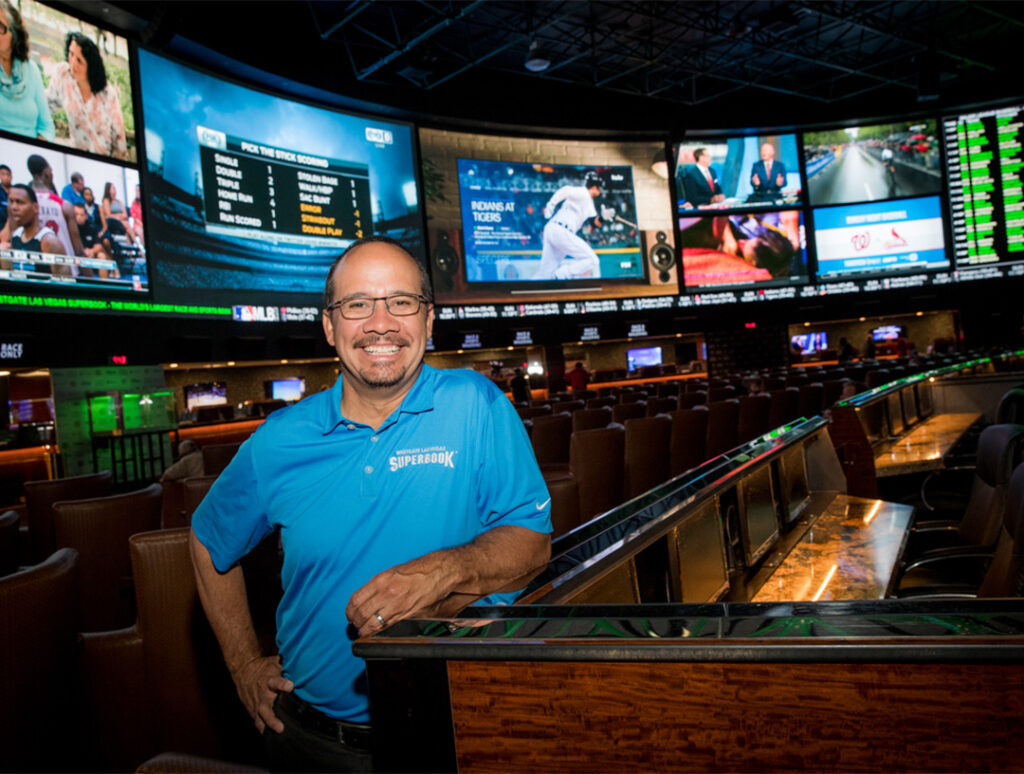 SuperBook Sports Executive Vice President Jay Kornegay, who joined the retail operation in 2004, said the company isn't trying to chase down the top operators, which spent millions of dollars in the past few years on marketing and promotional efforts in order to build their customer base.
"We're trying to carve out our own niche in the business just like we've done (in Las Vegas)," Kornegay said. "We've never spent the kind of money some of our competitors have spent and we've been very profitable. We just believe in our product and our brand."
The SuperBook, which has been operating for 35 years, was long considered Las Vegas' largest sportsbook at 30,000 square feet. After Westgate took over the resort, the sports betting facility was renovated and modernized.
Sports betting went mainstream following a May 2018 Supreme Court ruling that allowed states to legalize and regulate the activity.
Kornegay said the SuperBook has long had customers from across the U.S. who would visit the property for major sporting events or on a regular basis. He sees history and the recognition of the brand as an advantage as the operation expands into new states.
He said many savvy sports bettors have up to four different mobile sports betting apps to find the best odds, certain games and promotions. That aspect, he said, works in SuperBook Sports' favor as the brand moves into additional states.
"We've been doing this longer than most of our competitors and we know what the true sportsbook experience should be, whether it's in person or online," Kornegay said.
Another goal is a focus on the local market. He noted that Tennessee customers will be looking closely at games involving the University of Tennessee Volunteers, the NBA's Memphis Grizzlies, the NFL's Tennessee Titans and the NHL's Nashville Predators.
"We've concentrated on expanding that local market to give customers something that they can't find anywhere else," Kornegay said.
SuperBook Sports operates outside Nevada through partnerships with casinos, racetracks or state lotteries. In New Jersey, the company operates one of the sports betting skins – a term used for a digital presence under another gaming license – with Meadowlands Racetrack. SuperBook Sports is also the betting partner of the Fort Mojave Indian Tribe in Arizona. Tennessee has multiple sports betting providers and is a mobile-only market overseen by the state's lottery.
Lipparelli hinted at Ohio and Indiana and potential new opportunities but did not comment on partnerships. Indiana sports betting has been operating since 2019 and Ohio is expected to launch on Jan. 1.
---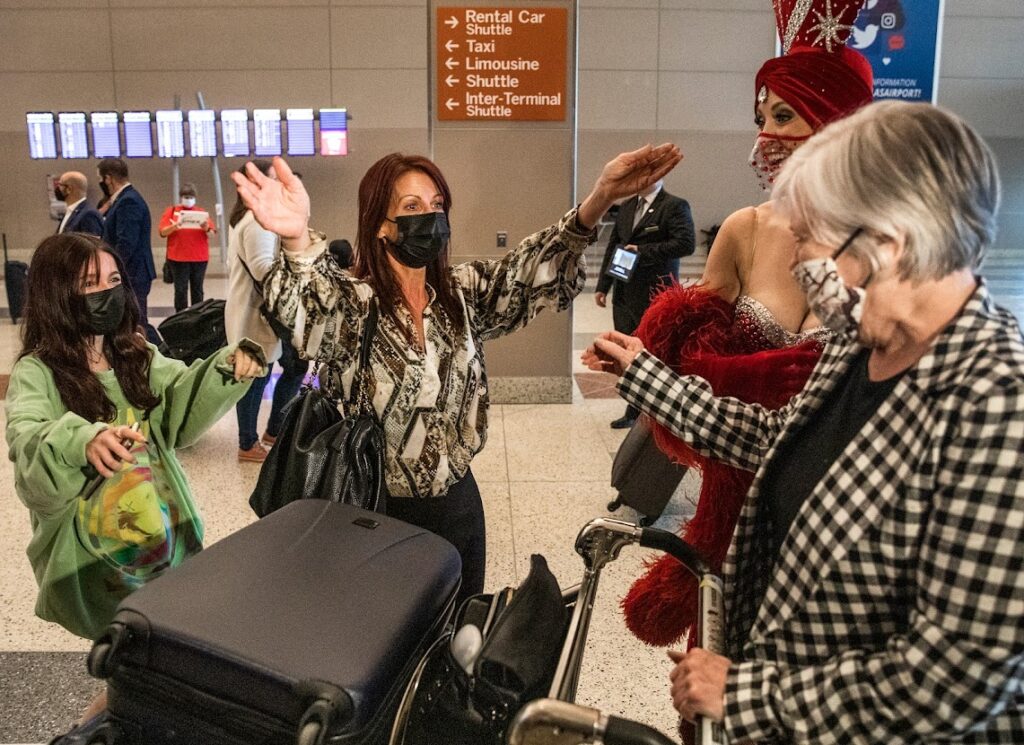 Gaming leaders praise end of pre-departure COVID tests for international travelers
The gaming and tourism industry praised the decision to end a requirement that international airline travelers to the United States submit a negative COVID-19 test prior to departure. They said the move was another step in bringing back a key Las Vegas visitation component.
Direct flights from the United Kingdom to Harry Reid International Airport resumed in late November, and since then, the total passenger counts have steadily increased. The facility saw 200,113 passengers on flights from seven countries in Europe and Latin America during April, the highest single-month total since February 2020, before the pandemic halted international travel.
The Biden administration ended the testing mandate over the weekend. The decision followed intense lobbying recently by the travel industry to drop the restriction, which was put in place in January 2021.
Tourism leaders said the removal of the pre-departure testing condition will help continue that growth.
"Through our partnership with (the airport), we have already restored much of our international seat capacity," Las Vegas Convention and Visitors Authority CEO Steve Hill said in a statement. "The lifting of the testing requirement was an important last step to allow us to fully welcome back our sorely missed international visitors."
Industry representatives noted the efforts of Nevada's congressional delegation in pushing to end the testing requirement.
American Gaming Association CEO Bill Miller said the change "puts the United States on equal footing with other countries" and provides a boost to the travel and hospitality industries.
"By welcoming back international business and leisure travelers, the American gaming industry and our nation's hospitality sector can fully recover," Miller said. "Eliminating the testing requirement will undoubtedly open our doors to more international visitors and we should make the process for entry as efficient and accessible as possible."
Reid Airport's busiest year for international airline travel was 2019 when more than 3.8 million international passengers were part of the facility's single-year record of 51.5 million total travelers. The largest single month for international travel was October 2016, when the airport saw 348,695 arriving and departing international passengers.
Currently, 16 international air carriers are servicing Reid Airport with flights from Mexico, Canada, the United Kingdom, Germany, Switzerland, the Netherlands and Panama. In July, Korean Air will resume flights between Seoul, South Korea and Las Vegas.
Clark County Director of Aviation Rosemary Vassiliadis said the number of passengers arriving via foreign-flag air carriers increased annually from 2011 through 2019.
"Then came COVID-19, and all of that disappeared almost overnight," Vassiliadis said. "Thankfully, our international flights are rebounding, with 81 percent of our pre-pandemic international seat capacity restored."
The LVCVA has long touted international visitors as an important component in the region's overall tourism profile, primarily because they stay longer and spend more.
It was one of two significant segments, along with convention business, that had all but disappeared during the pandemic.
MGM Resorts International CEO Bill Hornbuckle, who is a member of the U.S. Travel and Tourism Advisory Board, said ending the testing requirement was not just a boost for Las Vegas, but for the nation's overall economy.
"Expanding international travel has been a top priority for our industry, the state of Nevada and the Travel and Tourism Advisory Board, and we are grateful to the Biden administration and congressional leaders for their collaboration on this issue," Hornbuckle said. "The United States is home to some of the most popular, iconic destinations in existence and is a beacon for visitors from around the world."
---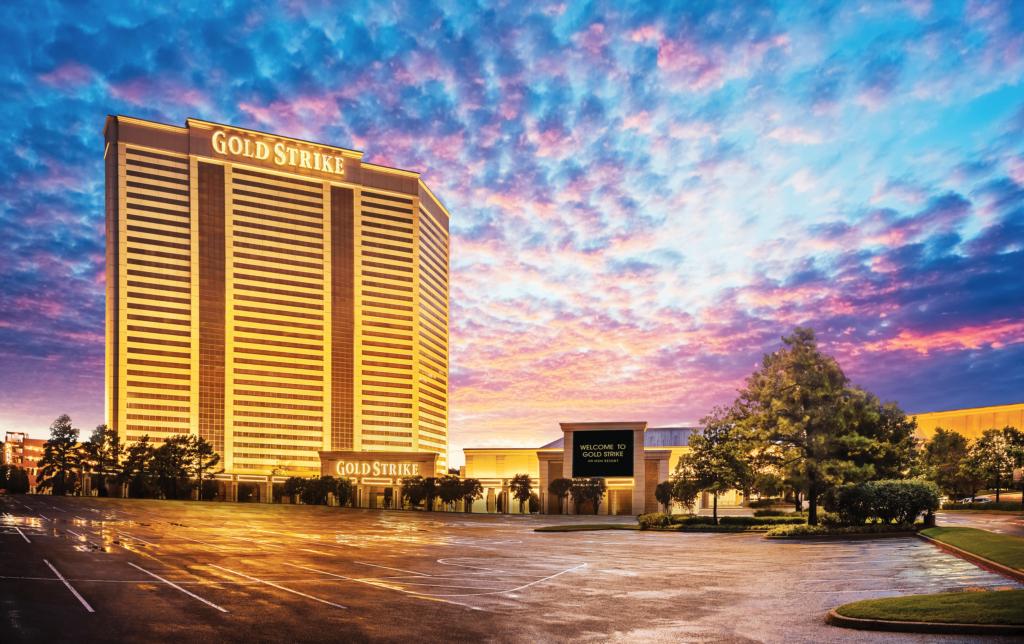 MGM Resorts selling its operations in Tunica casino for $450 million
MGM Resorts International decided it only needed one casino in Mississippi.
The company said last week it was selling the operations of the Gold Strike Casino Resort in Tunica to a subsidiary of Oklahoma's Cherokee Nation Indian Tribe for $450 million.
The tribe, through Cherokee Nation Businesses, agreed to pay VICI Properties, a real estate investment trust (REIT) $40 million in annual rent over a 25-year agreement. VICI acquired Gold Strike through its $17.2 billion purchase of rival REIT MGM Growth Properties earlier this year.
MGM Resorts acquired the Gold Strike in 2005 and the property's 32-story hotel tower was considered for a time to be the tallest building in Mississippi. The company said the Gold Strike had a net income of $81.1 million and cash flow of $115 million in 2021.
MGM Resorts will continue to operate Beau Rivage in Biloxi, Mississippi.
"Gold Strike is a wonderful property with a bright future ahead," MGM Resort CEO Bill Hornbuckle said in a statement. "Strategically, though, we decided to narrow our focus in Mississippi to a single resort and dedicate more of our time and resources towards continuing to drive success at (Beau Rivage)."
The transaction is expected to close in the first half of 2023. MGM Resorts said it expects to realize $350 million in cash on the sale after taxes, fees and other expenses.
"Given recent operator commentary on Mississippi and broad concerns about the low-end consumer, we believe this transaction makes sense for MGM," Wells Fargo gaming analyst Daniel Politzer told investors in a research note. "It reduces MGM's exposure to the lower end gaming customer and leaves it with just one casino in Mississippi."
J.P. Morgan gaming analyst Joe Greff said he didn't believe the sale was part of an overall plan to pare down the company's casino operations.
"MGM indicated that it has received a number of unsolicited offers on this property in recent years, so we look at this news as an opportunistic sale of an asset in a less than core gaming sub-market," Greff wrote in a research note.
The sale reduces MGM's annual rent that it pays VICI by $40 million.
VICI is the Strip's largest landowner, controlling roughly the 660 acres that house 12 of Las Vegas' iconic resorts and entertainment venues. The REIT also owns 45 gaming properties in 15 states.
Cherokee Nations Businesses will become VICI's ninth casino operator tenant, joining MGM Resorts, Caesars Entertainment, Century Casinos, the Eastern Band of Cherokee Indians, Hard Rock International, JACK Entertainment, Penn National Gaming and The Venetian Las Vegas.
"This transaction continues to demonstrate VICI's ability to build strong relationships with new partners while working collaboratively with existing tenants to support their strategic objectives," VICI President John Payne said in a statement.
Cherokee Nation Entertainment is the gaming and hospitality subsidiary of Cherokee Nation Businesses. The company owns and operates Hard Rock Tulsa, nine Cherokee casinos in Oklahoma, a horse racing track, three hotels and three golf courses.
---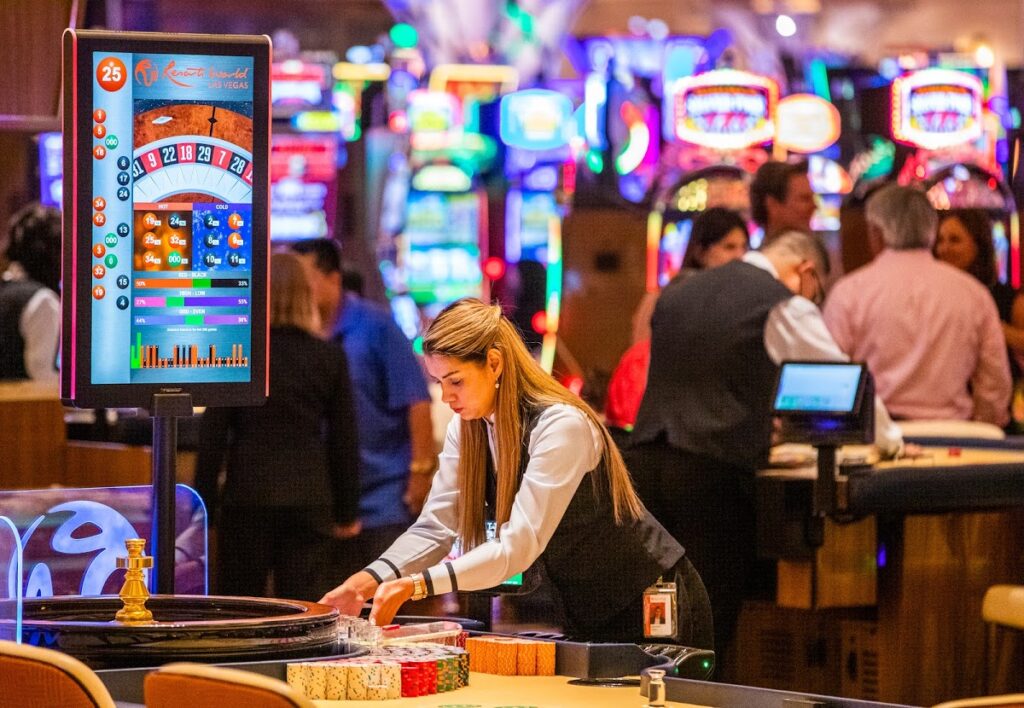 Is the nation's $5 billion-per-month gaming revenue streak coming to an end?
Commercial casino gaming revenue nationwide fell just short of a second straight $5 billion month during April.
Based on recent data, however, May won't challenge the $5.31 billion single-month record set in March, nor April's $4.99 billion total.
In the past week:
Indiana gaming regulators said casino revenue of $211.9 million in May was down 4.1 percent from May 2021.
Missouri casinos saw gaming revenue fall 5.6 percent year-over-year during May to $163.5 million.
Ohio's gaming revenue during May was $201.6 million, a decline of 3.6 percent compared to a year ago.
Iowa gaming revenue was down 5.1 percent in May at $150.6 million, compared to May 2021.
Meanwhile, Deutsche Bank gaming analyst Carlo Santarelli predicted gaming revenue on the Strip – the primary contributor to Nevada's 14 straight months of $1 billion or more in gaming revenue – is facing an estimated 8 percent gaming revenue decline in May.
Santarelli noted that the daily spending by Strip visitors during April was down by 21 percent compared to March. He expects that when May's gaming and tourism figures are released at the end of this month, the numbers will continue that trend. Also, May had one fewer weekend day than a year ago.
In releasing its monthly Commercial Casino Revenue Tracker last week, the American Gaming Association stated its analysts expected the year-over-year pace of revenue growth would slow in April. In 2021, which produced an all-time gaming revenue record of $53 billion, casinos moved on from COVID-19 operating restrictions, which were reduced throughout the year.
April's gaming revenue total was 6.8 percent from decline from March.
Through the first four months of 2022, commercial gaming revenue is $19.33 billion, 24.2 percent ahead of the same four months a year ago. The AGA said nearly all commercial gaming states were tracking well ahead of where they were through April 2021.
"While persistent macroeconomic concerns remain, including supply chain disruptions, labor shortages and rising inflation rates, the gaming industry's growth rate at the start of 2022 has the potential to be another record-setting year," the Washington D.C.-based trade organization said in a statement.
There have been a couple of bright spots so far in May's gaming revenue totals.
Illinois gaming revenue was up 8.9 percent to $116.6 million compared to May 2021, while Maryland casinos collected $178.8 million in gaming revenue, a 3.7 percent increase from the prior year.
---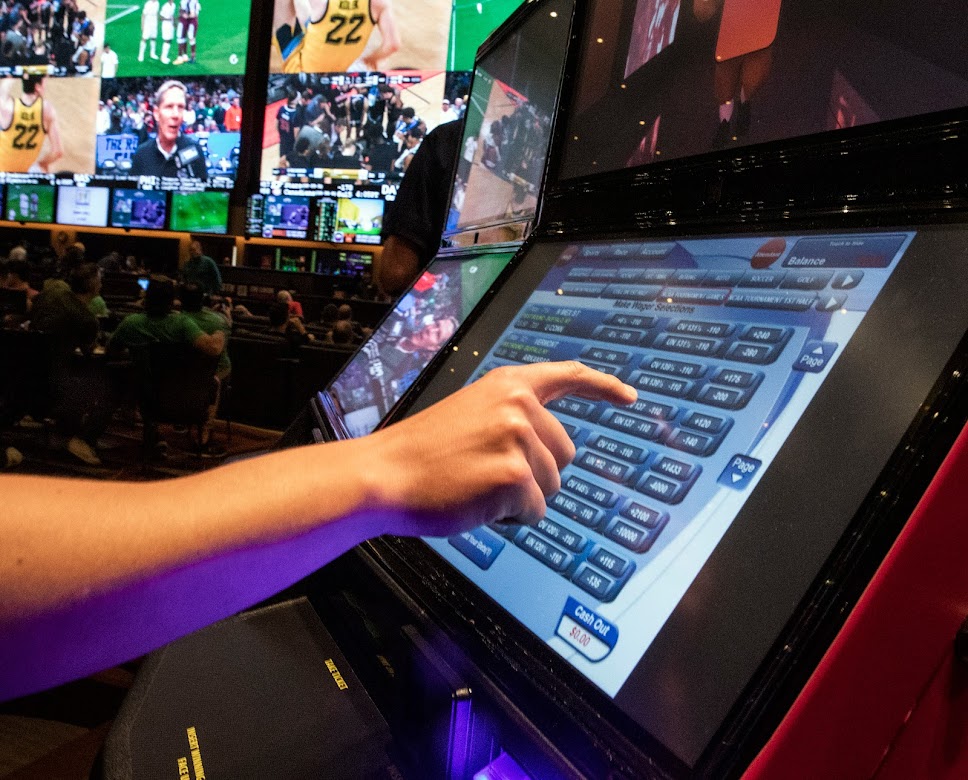 Other items of interest
A former software engineer with Penn National Gaming was charged with insider trading by the U.S. Securities and Exchange Commission in connection with the company's $2 billion acquisition of Canadian sports betting provider Score Media and Gaming.
According to the SEC complaint, the employee, David Roda, was provided confidential information about Penn's plans to purchase Score. Despite being told not to trade stock on the information, Roda purchased call options on Score Media ahead of the acquisition and realized more than $560,000 in profit.
He also tipped off a friend who purchased shares of Score stock ahead of the sale. Both men were charged in federal court in Philadelphia with violating the anti-fraud provisions of the securities laws.
Penn National oversees Tropicana Las Vegas, whose operations are being sold to Bally's Corp. The company also operates M Resort in Henderson and two casinos in Jackpot in northeastern Nevada.
Philadelphia-based sports bar Chickie's & Pete's is opening its second location in Nevada. The restaurant, which ESPN heralds as the top sports bar in North America, is part of a $10 million renovation in the sportsbook at Grand Sierra Resort in Reno.
The first Chickie's & Pete's location in Nevada – and the first west of the Mississippi River – is at the Sahara in Las Vegas. Both casinos are owned by Meruelo Gaming Group. All other Chickie's & Pete's locations are in Pennsylvania and New Jersey, including a space at the Tropicana Atlantic City along the boardwalk.
According to the Reno Gazette-Journal, the Grand Sierra is undergoing $55 million in improvements, including several new eateries and two food trucks to service the resort's pool area.
Caesars Entertainment announced a multi-year strategic partnership with Peyton Manning's Omaha Productions for a digital series to be developed for the casino operator and broadcasted on the two companies' social media platforms.
Omaha Productions will also produce a live event series that will air later this year.
Manning, a Hall of Fame quarterback, along with his father Archie Manning and brothers Eli Manning and Cooper Manning, appeared in several television advertisements for Caesars Sportsbook last year. Peyton and Eli also hosted a Super Bowl Party at Caesars Palace in February.
Caesars Sportsbook is in 24 states and operates the most retail sportsbooks across the country.
The Nevada Independent is raising $200,000 by Dec. 31 to support coverage of the 2024 election.
Tax-deductible donations from readers like you fund this critical work.
If you give today,your donation will be matched dollar-for-dollar.
Give + Get Matched
Featured Videos