Indy Gaming: Joe Asher's 'retirement' didn't last long; sports betting executive joins IGT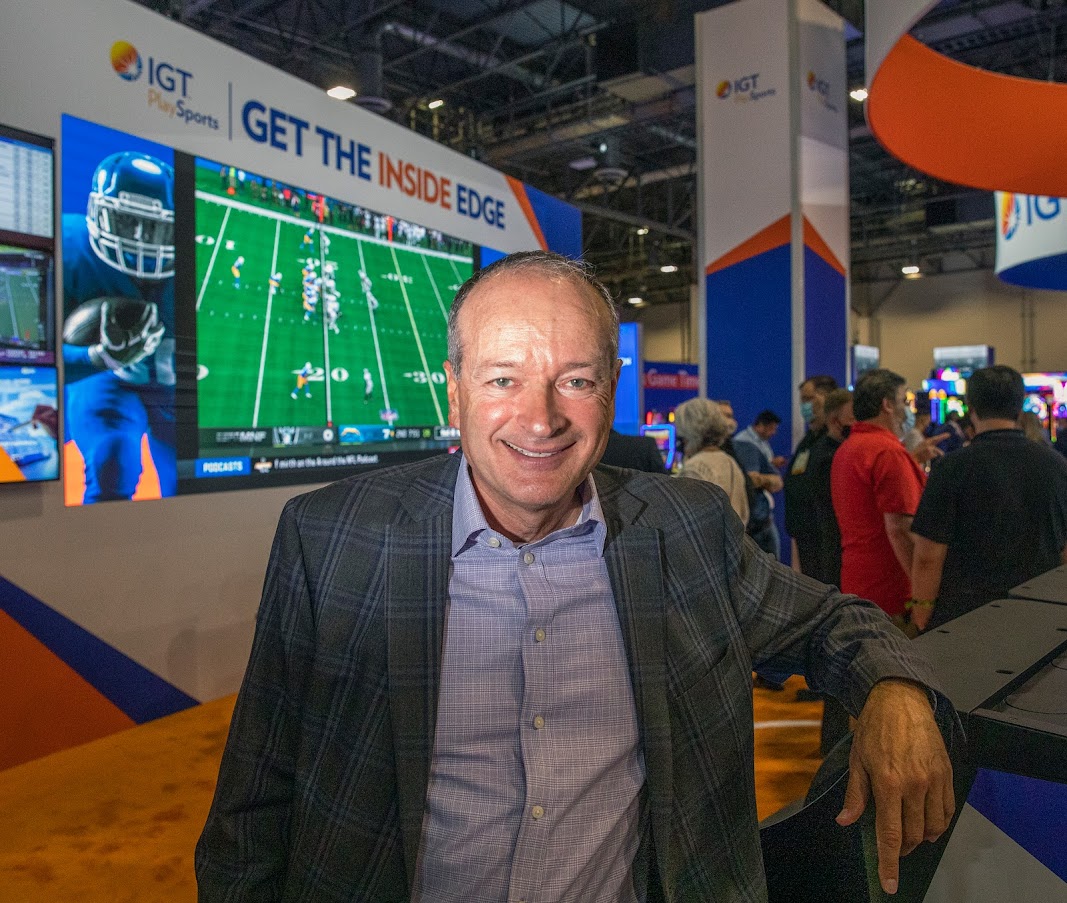 Good morning, and welcome to the Indy Gaming newsletter, a weekly look at gaming matters nationally and internationally and how the events tie back to Nevada.
If a colleague or associate emailed this newsletter to you, please click here to sign up and receive your own copy of Indy Gaming in your inbox. - Howard Stutz
---
Joe Asher didn't really expect to be back in the sports betting world so quickly.
He and his family spent the summer in Del Mar, California, hanging out by the beach, reading books and betting on horse races at nearby the Del Mar Thoroughbred Club.
He also found time to call the sixth race during the Elko County Fair in September, reliving his days as the youngest horse race track announcer in North America, calling races at age 18 at Harrington Raceway in Delaware, Foxboro Raceway outside Boston, and Brandywine and Dover Downs in Delaware.
But a little more than five months after departing as CEO of William Hill U.S. following the company's acquisition by Caesars Entertainment, Asher, 54, is already into his first week as the new president of sports betting for International Game Technology (IGT).
One name, Asher said, brought him out of his brief retirement – Enrico Drago, IGT's CEO for digital and betting. They became acquainted when William U.S. and IGT became partners in managing the sports betting operations in Rhode Island on behalf of the Rhode Island Lottery.
"That's how I got to know Enrico and I always liked him," Asher told The Nevada Independent. "We talked shortly after I left William Hill. It was more of a 'goodbye, great working with you, we'll see what the future holds.'"
The discussion over the summer was initially about consulting with IGT, whose PlaySports wagering platform and management system is provided to some 50 sportsbooks operated by 20 different companies across 18 states.
The discussions initially involved some consulting work of IGT because Asher didn't want to commit to any potentially new job over the summer, at least until his kids were back in school.
"The conversations began to pick up quickly toward the end of August and at some point they morphed from consulting into a full-time position," he said.
First, however, Asher needed waiving of his non-compete clause in his severance agreement from Caesars, which paid $4 billion for all United Kingdom-based William Hill. In September, Caesars agreed to sell William Hill's non-U.S. operations to 888 Holdings for $3 billion.
"(Caesars CEO) Tom (Reeg) was very gracious for allowing me this opportunity," Asher said.
IGT will be a much different role for Asher, who launched Brandywine Bookmaking in Las Vegas in 2008, which operated more than a dozen sportsbooks in Nevada under the brand name Lucky's Race & Sports. William Hill acquired Brandywine in 2012, which became the basis for William Hill U.S., and Asher was named CEO.
"Both William Hill and Brandywine were both (business-to-business) B2B and (business-to-consumer) B2C companies," Asher said. IGT offers all the services and tools needed for a casino to manage a sports betting business. "This is pure B2B."
At this week's Global Gaming Expo at the Sands Expo and Convention Center, Asher is finding himself planted in the IGT tradeshow floor booth, greeting current and potential customers.
"It's kind of like drinking from a firehose," he said.
Still, it's familiar territory for Asher.
"There is obviously a lot of opportunity in the sports betting world," Asher said. "Both at William Hill and Brandywine, the relationships with our partners were very important. I think I'm very much focused on making sure you do the best you can to service your customers. And, at the end of the day, you want to create value for shareholders."
Asher has been a central figure in the growth of legalized sports betting since moving to Nevada in 2006 to help Cantor Fitzgerald lobby for a change in state laws to launch the first mobile sports betting devices.
He became one of a handful of gaming and sports betting leaders advocating for the activity's nationwide legalization in 2017, ahead of the U.S. Supreme Court arguments that year. Ultimately, the justices affirmed New Jersey's challenge to the Professional and Amateur Sports Protection Act.
Sports betting is legal and regulated in 27 states and Washington D.C.
"We expect continued growth in our PlaySports business, and Joe Asher's knowledge, experience, network and vision for sports betting are key ingredients to boosting our future success," Drago said in a statement announcing Asher's appointment.
---
Full House casino proposal for Illinois gets an assist from the Chicago Bears
The potential for a new stadium for the NFL's Chicago Bears has made Las Vegas-based Full House Resorts the favorite to land a casino project in Waukegan, Illinois.
Full House, which operates five casinos in four states — including the gaming space at the Hyatt Resort in North Lake Tahoe and Stockman's Casino in Fallon — is bidding to build the $375 million American Place project in the community that is roughly 40 miles north of downtown Chicago and 15 miles south of the Wisconsin state line.
Waukegan is one of six casino locations targeted more than two years ago by Illinois lawmakers when the state approved the nation's largest gaming industry expansion to an existing market in more than a decade.
Macquarie Securities gaming analyst Chad Beynon told investors Full House is now the frontrunner in the bidding process after Kentucky-based casino and racetrack operator Churchill Downs withdrew its bid for a Waukegan casino development last week.
The only other bid for the site is a group headed by a former Illinois state senator that includes former Station Casinos gaming executive William Warner and his casino management company.
Both bidders will make presentations to the Illinois Gaming Control Board next week.
"We believe this puts Full House in a strong position," Beynon told investors. He cited a study conducted for Waukegan by an independent consulting firm that ranked Full House first in three of the four categories – property specifications and location, proposed development description and project team and experience.
"The only other criteria were for financial data, which in our view has massively improved (for Full House) during the last few years," Beynon said.
A day before telling Illinois gaming regulators it was dropping out of the Waukegan bidding, Churchill Downs announced it was selling the Arlington International Racecourse and its 326 acres in suburban Chicago to the Bears for $197.2 million. The team wants to build a new stadium and abandon aging Soldier Field.
Churchill Downs had been bidding on the Waukegan site in partnership with Illinois-based Rush Street Gaming, which operates Rivers Casino Des Plaines, the state's largest casino in terms of gaming revenue. The Chicago Sun-Times speculated Rush Street would bid on a planned casino project in downtown Chicago.
But the maneuverings benefitted Full House's efforts.
Full House, which is headed by CEO Dan Lee, has targeted the Illinois market as a growth vehicle for the company, which also has casinos in Indiana, Colorado and Mississippi. The company is spending $180 million to expand and renovate its casino in Cripple Creek, Colorado, which includes adding a boutique luxury hotel.
The company raised more than $300 million in new debt earlier this year to help pay for the Colorado project, an expansion at its casino in Bay St. Louis, Mississippi, and the Waukegan development.
American Place would include a 75,000-square-foot gaming space with 1,500 slot machines, 60 table games, and a sportsbook. A small hotel with 20 villas would be included and a 150-room hotel is part of the second phase. The property would include live entertainment, restaurants, and other non-gaming amenities.
Full House told Waukegan leaders the company would operate a temporary casino while the permanent facility is constructed.
A year ago, gaming analysts at Minneapolis-based investment firm Craig-Hallum Capital Group said the project would increase the value of Full House by more than four times its current market capitalization.
Beynon had a similar view, telling investors the projected revenues and cash flow would be "a transformational amount for Full House." The company's stock price shot up more than 9.5 percent at the end of last week.
---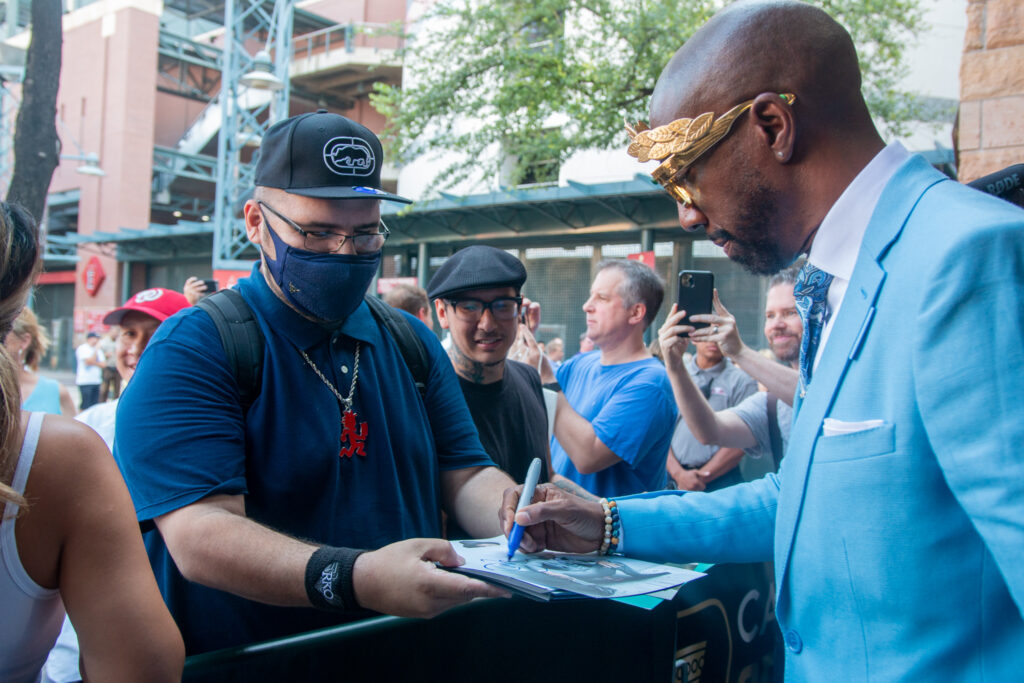 Eilers & Krejcik: Dominance in Nevada sports betting is a three-company race
According to Eilers & Krejcik Gaming, J.B Smoove, Jamie Foxx and Derek Stevens had a better sports betting month in Nevada than Matt Cutshall and Shaquille O'Neal.
Statewide, sports betting revenue figures and wagering totals during August were both down from a year ago. The advisory firm described August 2020 as a "COVID-impacted, on-steroids calendar" that tracked well-above the month's historical totals.
Still, with eight months completed, Nevada sports gamblers have wagered $4.2 billion while sportsbooks have collected $255 million in revenues, the Nevada Gaming Control Board said last week. Both figures are well ahead of 2019's record-setting year of $5.3 billion in wagers and $329.1 million in revenues.
Caesars Entertainment, through Caesars Sportsbook, and Circa Sports, which is operated by downtown Las Vegas casino owner Derek Stevens, trended up in their shares of Nevada's sports betting market for 2021.
The difference in market share was striking, however. Caesars is the state's leader, according to Eilers & Krejcik, with almost 60 percent of sports betting revenue in the state through August. In April, Caesars completed its acquisition of William Hill U.S. and added the company's Nevada locations.
Circa has five locations including Stevens' three downtown casinos, the off-Strip Tuscany and The Pass Casino in Henderson, It accounted for just 2.6 percent of the overall revenues.
The results from BetMGM during August, which is operated by MGM Resorts International, was viewed as flat by the firm. Still, BetMGM is considered Nevada's No. 2 operator, with more than 15 percent of the market.
Several operations experienced a decreasing trend, according to the firm, including Wynn Resorts, which operates just a retail sportsbook on the Strip. The company has yet to launch its mobile WynnBet in Nevada.
Station Casinos' STN Sports, despite having the state's third highest market percentage — almost 11 percent — fell under the declining trend, according to the firm.
Eliers & Krejcik Gaming analysts Chris Grove and Chris Krafcik said Nevada is mirroring other sports betting states where three brands have control of the market.
"(Caesars) massive retail footprint (80-plus locations) remains its key structural advantage in Nevada, where in-person registration is required for online sports betting," the analysts wrote in a research report. "The recent share gains at BetMGM reflect a big increase in BetMGM's Nevada's app download activity."
Eilers & Krejcik cautioned that it used information from different data providers and "proprietary assumptions" and it "regards these estimates as low-to-medium confidence" because of the state's lack of transparency into gaming revenues.
Meanwhile, sports betting operators are flooding the airwaves to push their products.
Caesars told investors in August it will spend more than $1 billion over the next two years nationally to promote its Caesars Sportsbook, including ads featuring Smoove as Caesar. The comedian grew a following through the TV show "Curb Your Enthusiasm." BetMGM was one of the first sports betting operators with a national advertising presence through Foxx, an Academy Award-winning actor, as the "King of Sportsbooks."
Meanwhile, retired NBA superstar O'Neal is a brand ambassador for WynnBet and appeared in an online television ad for the product that starred Oscar winner Ben Affleck, who also directed the spot.
Station Casinos has been running an advertising campaign on Las Vegas airwaves for its STN Sports app featuring Cutshall, an Instagram comedian.
---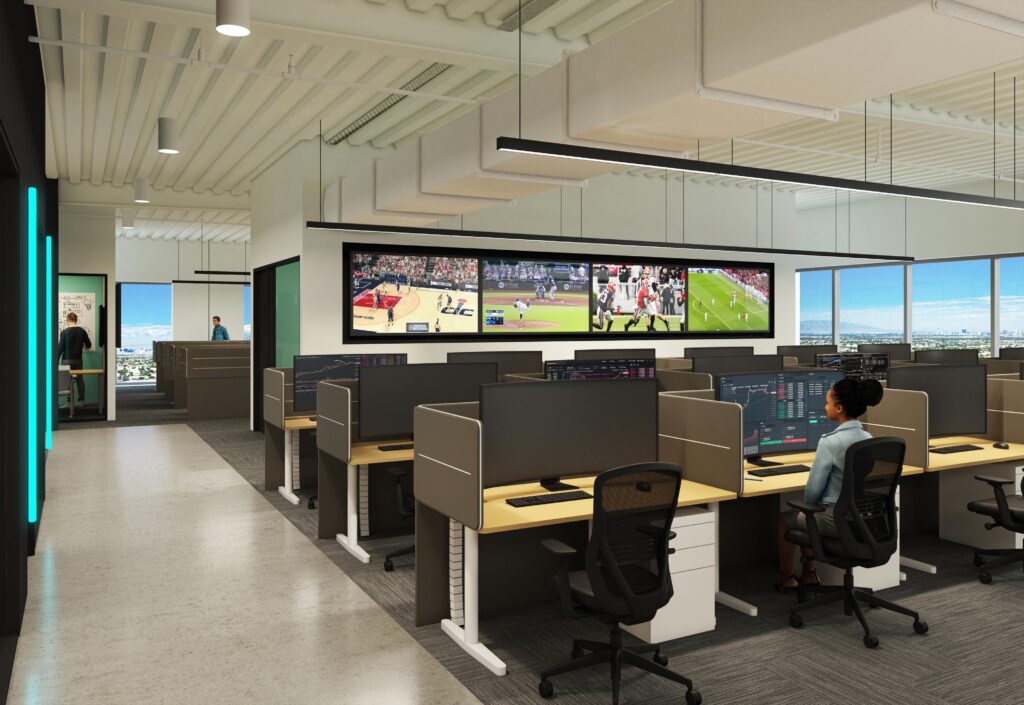 Other items of interest:
DraftKings isn't licensed in Nevada, but that could happen through the sports betting operator's pending acquisition of Golden Nugget Online Gaming. For now, the Boston-based company is establishing a significant presence in Southern Nevada. DraftKings announced Monday it is taking 90,000-square-feet of office space inside the UnCommons complex in southwest Las Vegas to create a "technology hub" that will employ more than 1,000 workers.
The space will be the company's second largest behind its corporate headquarters in Boston. DraftKings North America President Matt Kalish said the Las Vegas expansion "exemplifies'' the company's "investment in its employees and the future of the company, as well as the local community." The location is expected to open in early 2022.
UnCommons is located just south of the 215 Beltway off Durango Avenue. DraftKings said its Las Vegas presence has grown 400 percent since its first office opening in January 2020 at Town Square complex at the south end of Las Vegas Boulevard.
Bally's Corp., which is awaiting regulatory approval on its purchase of Tropicana Las Vegas operations, has closed its $2.8 billion acquisition of Gamesys Group, a UK-based online gaming operator. Rhode Island-based Bally's also announced that it was changing out CEOs as part of the transaction. Former Gamesys CEO Lee Fenton is now Bally's CEO. Former Bally's CEO George Papanier will become president of Bally's land-based casino business, which includes 14 casinos in 10 states. Bally's also owns MontBleu Casino Resort in South Lake Tahoe, which will be renamed Bally's Tahoe. The company is buying the Strip casino in partnership with Gaming and Leisure Properties in a deal valued at $308 million.
Alan Feldman's long career as a gaming industry spokesman and his interest in responsible gaming were honored this week at the Global Gaming Expo. The Association of Gaming Equipment Manufacturers said Feldman was the winner of the 2021 Peter Mead Memorial Award Honoring Excellence in Gaming Media & Communications.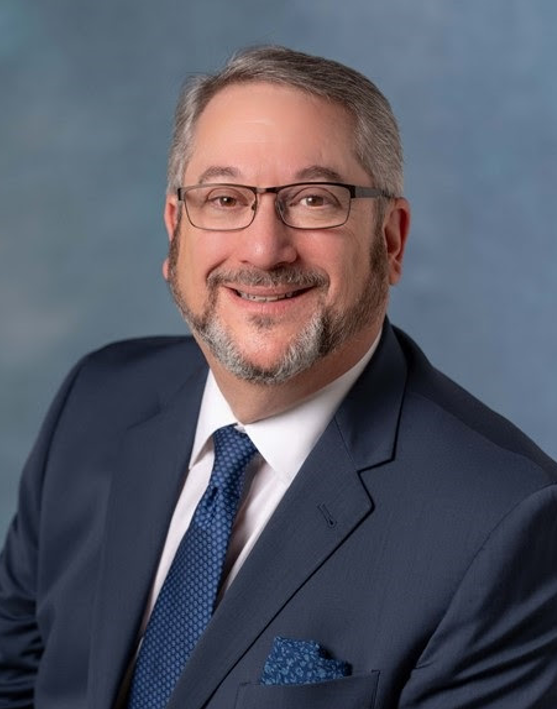 Feldman, 62, was the longtime corporate spokesman for Mirage Resorts and MGM Resorts International. In addition to overseeing the communications strategies for the openings of numerous Strip resorts, he was called upon as a gaming industry spokesman during numerous crises, including labor and customer issues, economic downturns and the effects of 9/11 and the Las Vegas mass shooting on Oct. 1, 2017.
Feldman serves as chairman of the International Center for Responsible Gaming and as a distinguished fellow in responsible gaming for the UNLV International Gaming Institute. AGEM also named electronic gaming machine salesman Sebastian Salat as the recipient of the 2021 Jens Halle Memorial Award Honoring Excellence in Commercial Gaming Professionalism.
Casinos in Macau reported the year's second-lowest gaming revenue month during September, according to Macau's Gaming Inspection and Coordination Bureau. The $764 million in gaming revenue represented a 73 percent decline compared to pre-pandemic September 2019. New COVID-19 cases in Macau led to increased visitation restrictions from Mainland China into the Special Administrative Region, which drove down the monthly results for the six gaming license holders, including Las Vegas Sands, Wynn Resorts and MGM Resorts International.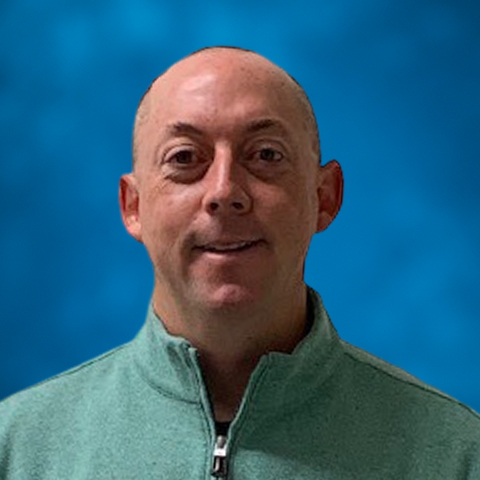 The restriction remained in place as of last Friday, the start of Golden Week, one of Macau's most lucrative holidays. Stifel Financial gaming analyst Steven Wieczynski told investors not to expect much from Golden Week. "We believe investors just have to write off 2021 and start to focus on 2022. With additional virus lockdowns potentially in play, we believe any material recovery is now a 2022 story," Wieczynski said in a research note.
Through the first nine months of 2021, Macau gaming revenues are down 69 percent compared to 2019 when the market reported $36.6 billion in gaming revenue. Macau collected $7.56 billion in gaming revenue during pandemic-ravaged 2020, its lowest single-year total since 2006.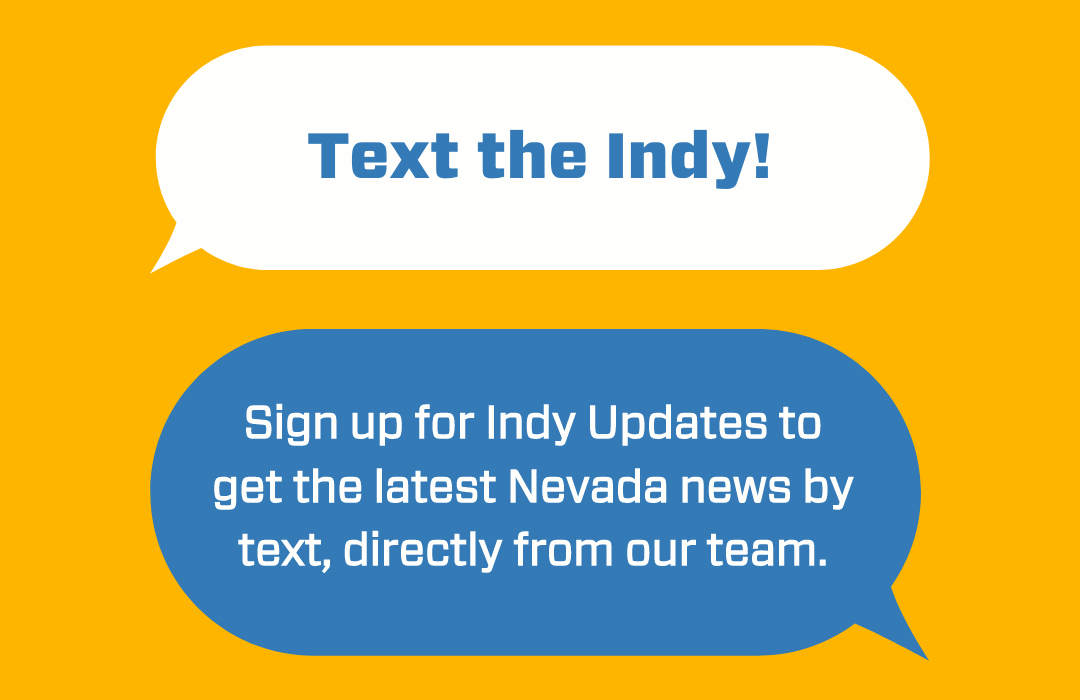 Featured Videos