Indy Gaming: Raiders' historic hire puts gaming experience in an NFL front office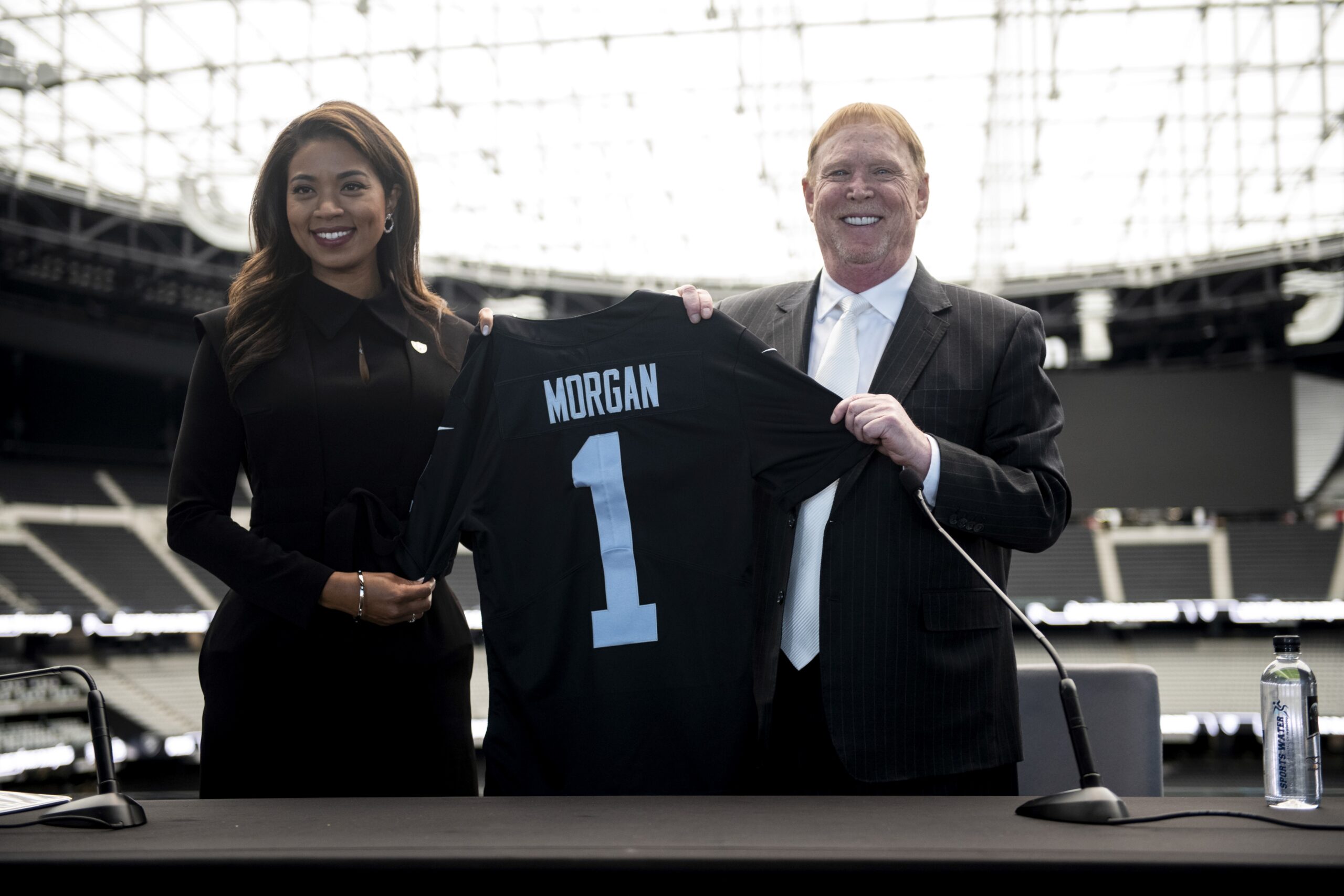 Good morning, and welcome to the Indy Gaming newsletter, a weekly look at gaming matters nationally and internationally and how the events tie back to Nevada.
If a colleague or associate emailed this newsletter to you, please click here to sign up and receive your own copy of Indy Gaming in your inbox. - Howard Stutz
---
In nearly 30 months as a Nevada gaming regulator, Sandra Douglass Morgan displayed an outside-of-the-box thought process in overseeing the state's largest industry.
Consider her leadership during the pandemic.
A week before Nevada casinos were scheduled to end their state-mandated 78-day closure on June 4, 2020, Morgan, chairwoman of the Gaming Control Board, organized an unusual three-and-a-half-hour public workshop with health professionals involved in managing Nevada's response to COVID-19.
Morgan said the virtual hearing allowed control board members to question medical professionals, thus ensuring regulators and casino operators had the most up-to-date information and sufficient health and safety protocols before re-opening casinos statewide.
The meeting drew more than 1,200 viewers – 10 times the average number of attendees at a regular control board hearing.
Months after the re-opening, Morgan and the control board leveled fines on casino operators that ran afoul of the guidelines and were lax in enforcing the rules.
Those actions give some insight into how Morgan will handle her new duties as president of the Las Vegas Raiders. Her hiring last week garnered national headlines due to her selection as the first Black woman to ever hold an NFL team's top non-football executive position that oversees all business operations.
But Morgan, whose husband Don played 27 games in the NFL as a defensive back, is also walking into a franchise under heavy scrutiny. She is the third president of a franchise that is entering its third season as the Las Vegas Raiders following a move from Oakland.
In May, The New York Times detailed financial irregularities and management issues that led to the departures of interim team president Dan Ventrelle and Jeremy Aguero, the team's chief operations and analytics officer whose primary duties included oversight of Allegiant Stadium. Ventrelle became president in July 2021 after the resignation of longtime Raiders president Marc Badain.
The Times article said former Raiders employees described lax controls over how money was spent and how people were paid. One source alleged that Raiders owner Mark Davis "created a hostile work environment and engaged in other potential misconduct."
Morgan, during a press conference at Allegiant Stadium on July 7, didn't shy away from the issues and promised both leadership and full transparency.
"It's no secret that this organization has faced some recent challenges, but I want to be clear, I am not here to sweep anything under the rug or avoid problems or concerns that need to be addressed," Morgan said. "It is not lost on me that this is a critical and defining moment in the NFL. It's important to me and it is my intention to make a meaningful contribution well beyond the Raiders family."
The hiring also gives the NFL a high-ranking team executive with hands-on experience within the casino industry and as a gaming regulator. The league continues to evaluate its relationship with the expanding legal sports betting industry that is now in 35 states and Washington D.C., including more than a dozen states with NFL teams.
"Sandra Douglass Morgan's vast experience and accomplishments will prove invaluable to the Raiders organization," said national sports betting consultant Sara Slane. "As the NFL continues to evolve its position on sports betting, she will undoubtedly be a trusted resource given her gaming background and work experience."
Morgan, formerly the city attorney for North Las Vegas and a litigation counsel for MGM Mirage (now MGM Resorts International), was the government affairs representative for AT&T in Las Vegas when then-Gov. Brian Sandoval appointed her in April 2018 as the first Black woman to serve on the part-time Nevada Gaming Commission.
Nine months later, Gov. Steve Sisolak elevated Morgan to be the second woman and first African American to chair the full-time Gaming Control Board.
In addition to navigating the gaming industry's response to COVID-19, Morgan led the passage of cashless wagering regulations, rules governing the wagering on esports and the adoption of policies prohibiting discrimination and harassment.
She left the control board in October 2020 to join the board of Fidelity National Financial, Inc., chairing a special litigation committee for the Florida-based company. Bill Foley, the majority owner of the NHL's Vegas Golden Knights, is Fidelity's chairman.
Morgan has since joined the boards of Caesars Entertainment, Allegiant Travel Company and Cerberus Cyber Sentinel Corp. Caesars is an official sports betting and gaming partner of the Raiders and Allegiant Stadium.
International Game Technology President of Sports Betting Joe Asher said the gaming industry's emergence as a mainstream business and its integration with the NFL becomes even more significant "when you see someone who was the head of the Gaming Control Board and is currently on the Caesars board become president of one of the league's iconic franchises."
Morgan said during the press conference that her continued board service to Caesars and Allegiant "show my commitment to the community. Those two companies have created wonderful investments in Nevada."
However, she added the companies know "the Raiders are my first priority."
Update: On July 18, Caesars announced in a filing with the Securities and Exchange Commission that Morgan resigned from the board. According to the filing, Morgan informed Caesars Executive Chairman Gary Carano that her resignation was because of her appointment with the Raiders.
---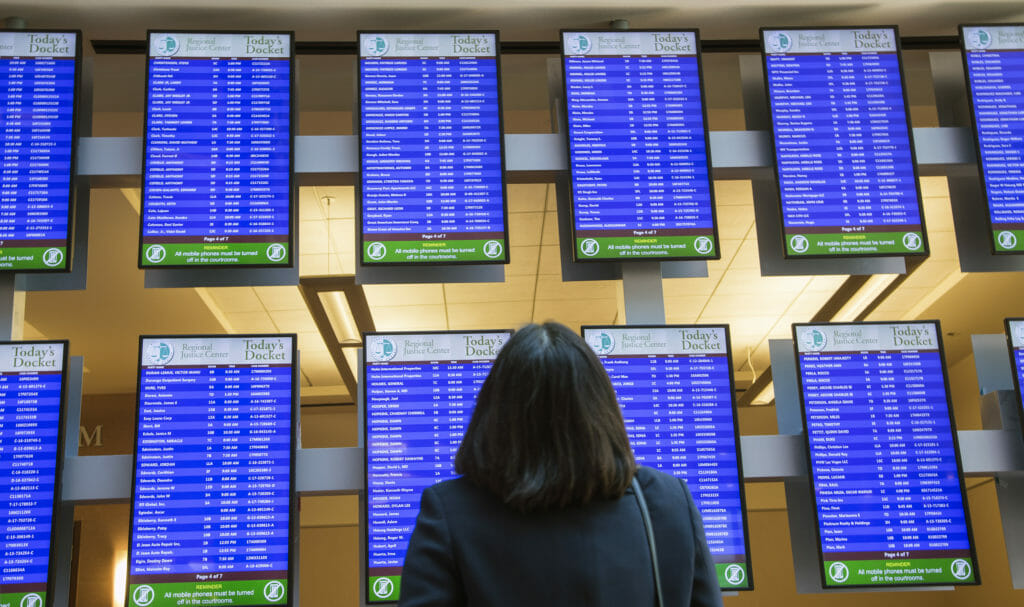 Steve Wynn lawsuit against ex-employee dismissed for violating anti-SLAPP law
A four-year-old defamation lawsuit brought by disgraced casino mogul Steve Wynn against a former employee was dismissed by a Clark County judge on June 28.
The ruling by District Court Judge Adriana Escobar comes more than a year-and-a-half after the Nevada Supreme Court rejected a lawsuit he filed against Jorgen Nielsen, the former artistic director at the Wynn Las Vegas and Encore salons. The justices ruled the filing violated the state's anti-SLAPP (Strategic Lawsuit Against Public Participation) law.
"This court has adopted the Nevada Supreme Court's finding that Mr. Nielsen's communications were truthful or made without knowledge of their falsehood," Escobar said according to a minute order following a hearing in her chambers on April 29. "Moreover, an independent review of the statements and the evidence presented shows that Mr. Nielsen did not have a reckless disregard for the truth when making the subject statements. Bad motive or ill will have nothing to do with the legal term actual malice."
Neilsen, who is originally from Denmark, was one of several employees who spoke to the Wall Street Journal in 2018 for an article that detailed years of alleged sexual harassment and inappropriate relationships by Wynn with subordinates of the company.
Steve Wynn departed Wynn Resorts in 2018, shortly after the story was published. He sold all his stock in the company that he founded and moved to Florida. Spokesmen for Wynn have said the former gaming executive exercises his rights as a private citizen and no longer provides statements or takes interview requests.
"Billionaire Steve Wynn's abusive misuse of the legal process, including his intimidation of those who spoke out against him, has been shut down," according to a statement released by Nielsen's attorneys. "Mr. Nielsen was one of many brave persons who spoke truthfully and candidly to the Wall Street Journal and other media in 2018 about Steve Wynn's wrongdoing. Those media reports triggered gaming investigations, millions in fines and ultimately, Steve Wynn's divestment of control and ownership of the resort."
In February 2019, Wynn Resorts paid a $20 million fine – the largest in Nevada history – to the Gaming Commission to settle a 10-count complaint that detailed years of failure by former company executives to "report and/or investigate" numerous allegations of sexual assault, sexual harassment and sexual misconduct by Steve Wynn.
Massachusetts gaming regulators slapped a $35 million fine on Wynn Resorts related to the misconduct claims three months later.
---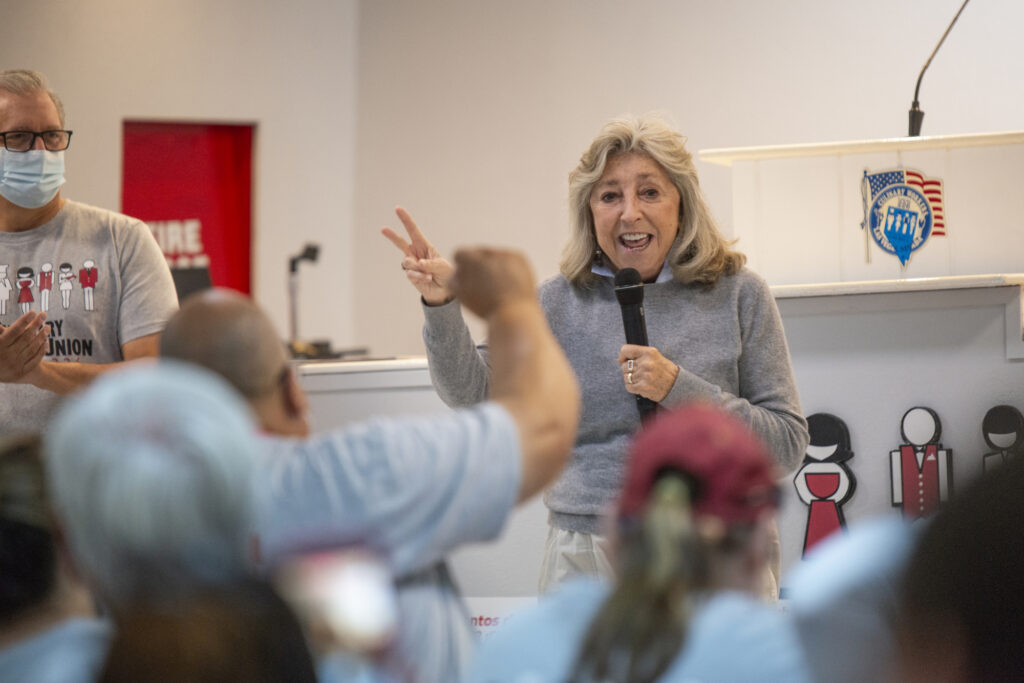 Congressional gaming leaders to DOJ: Wipe illegal sportsbooks off the internet
The Congressional Gaming Caucus sent a letter to the U.S. Department of Justice last month requesting that the federal agency make a concerted effort to scrub illegal and unregulated offshore sportsbooks off the internet.
The missive mirrored a similar request made in April by the American Gaming Association, the gaming industry's Washington, D.C. lobbying arm.
"Offshore gambling websites are a significant threat to consumer protections and the economic benefits legal gaming provides for communities across the country," AGA CEO Bill Miller said after the caucus sent a letter to Attorney General Merrick Garland that was signed by 28 members of Congress – 22 of whom represent 10 states where sports betting has been legalized.
"Eradicating these websites, and all forms of illegal gambling, is one of AGA's top priorities," Miller said.
In its letter, the Congressional Gaming Caucus said the offshore sports betting industry continues to flourish as it did before sports betting was legalized in 2018. The activity is now regulated in 35 states and Washington, D.C.
"These predatory operations expose our constituents to financial and cyber vulnerabilities; do not have protocols to address money laundering, sports integrity, or age restrictions; and undermine states' efforts to capture much-needed tax revenue through legal sports betting channels," according to the letter signed by the caucus members, including Nevada Democratic Reps. Dina Titus, Steven Horsford and Susie Lee.
Titus, who co-chairs the caucus with Pennsylvania Republican Rep. Guy Reschenthaler, said in a statement that offshore sportsbooks "bait vulnerable Americans with generous promotions and favorable odds while exposing them to financial and cyber threats."
Notably, the letter was signed by six representatives from Texas and California, where sports wagering is not yet legal.
Texas lawmakers have debated sports betting legalization in recent legislative sessions.
Meanwhile, California voters will consider two sports betting ballot questions in November. One backed by a tribal coalition would legalize sportsbooks inside Indian casinos and racetracks. Another, backed by seven sports betting operators, would more broadly legalize online and mobile sports betting.
The caucus didn't take a stand on efforts by individual states to legalize sports betting. It just wants the Justice Department to do more to eliminate the offshore market.
"Over 157 million Americans have, or soon will have, access to legal channels to place their bets, with millions more in proximity to a neighboring state where they can wager legally," caucus members said in the letter. "As this nascent legal market continues to expand, we cannot turn a blind eye to the fact that the illegal market is thriving and operating unfettered."
The AGA has cited research in which 74 percent of sports gamblers believed it was important to only wager with legal providers. However, 52 percent continued to patronize illegal bookmakers.
Most sports bettors – 63 percent – told researchers they were surprised to learn the sites they were using were unregulated and illegal sportsbooks. The sites are easily found on the internet and often resemble legal and regulated sports betting operators.
Miller said the letter from the gaming caucus, "demonstrates the broad interest in addressing illegal gaming. Our country's leaders are clearly and appropriately alarmed by the prevalence of offshore sportsbooks and law enforcement must act to identify the worst actors, investigate and prosecute them."
In addition to the AGA, the caucus said the effort is backed by the NFL, Major League Baseball (MLB), the NHL and the PGA Tour.
---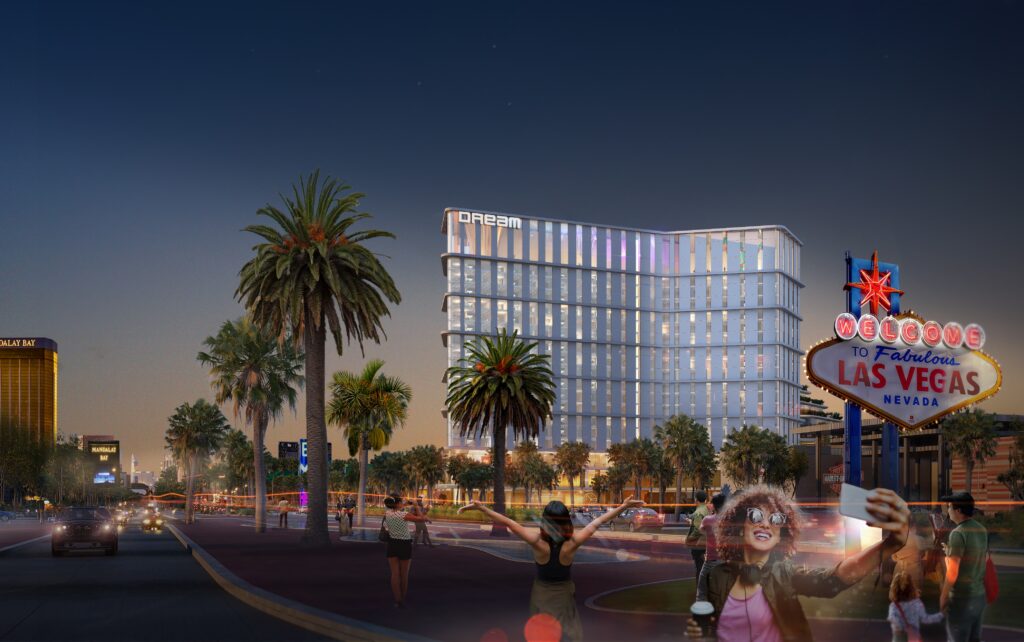 $550M Dream Las Vegas resort coming to south Strip in 2024
New York-based Dream Hotel Group had opportunities over the years to be part of the Strip as a brand within a large resort complex.
The idea didn't excite CEO Jay Stein.
"There are some great lifestyle brands in the city already," Stein said. "But once you come out of the room and come downstairs, you're attached to the rest of the place. It just feels like another resort."
The company, which has 15 hotels in the U.S. and worldwide and another 25 properties in various stages of development, took its time until it was able to secure a space on the Strip's southern end near the "Welcome to Las Vegas Sign" for the $550 million Dream Las Vegas.
Stein, along with property developers William Shopoff and David Daneshforooz, took part in a ceremonial groundbreaking last week with state and local elected officials.
Clark County Commission Chairman Jim Gibson said the project would take over space that has long been absent of any new construction or entertainment options.
"The great thing about this development is that it helps us finish off an important part of the boulevard that all of us have seen undeveloped for so many years," Gibson said. "The result is something we're all going to be proud of."
Shopoff said Dream Las Vegas, "represents a new type of Vegas hotel experience, offering tourists and locals alike a unique boutique hotel option on the Las Vegas Strip."
The 531-room, 20-story hotel will include a 20,000-square-foot casino, various dining options and 12,000 square feet of meeting space that includes a 5,000-square-foot ballroom and a 90-seat live entertainment venue.
There are no plans for Dream Las Vegas to compete with its large neighbors, including the 3,200-room Mandalay Bay and 4,400-room Luxor.
Stein believes the resort will complement the Strip megaresorts while offering a boutique resort mystique that he said Dream properties have found success in other locations.
"In any major city, 531 rooms is a good size hotel," Stein said. "We wanted to be in Las Vegas with the megaresorts and we know there is a whole world of people that do not prefer that experience. I think we're going to carve out a niche for us that's going to be very successful for the owners."
Peninsula Pacific Entertainment, which operates casinos in Iowa, Virginia and New York, will oversee the casino. Peninsula's chief operating officer is Aaron Gomes, the son of late Las Vegas casino operator Dennis Gomes.
---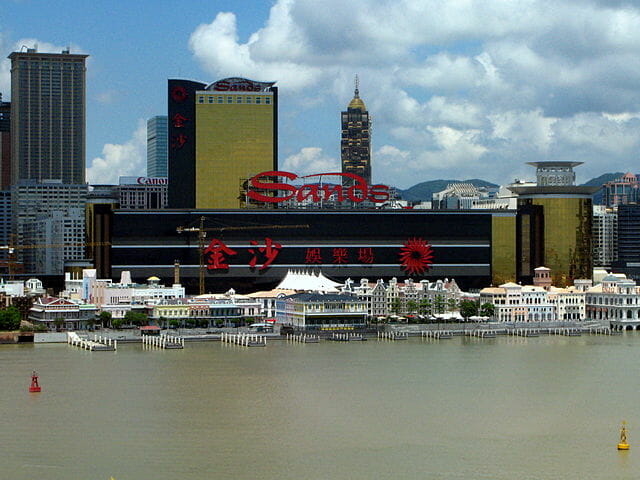 Forced casino closures leave Macau a 'total black box' for operators
Macau casinos are in the midst of a one-week government-ordered shutdown, part of an overall closure of all commercial businesses due to an increasing number of COVID-19 cases.
Once considered the world's most lucrative gaming market, the investment community has all but given up on the Macau casino industry for 2022.
Following Macau's dismal June gaming revenue of $307 million – the lowest monthly figure since September 2020 – Stifel Financial gaming analyst Steven Wieczynski said the market "remains a total black box for the operators," including Las Vegas Sands, Wynn Resorts and MGM Resorts International.
Jefferies gaming analyst David Katz told investors a seven-day closure won't define the quarter, but if it's extended into late July, the third-quarter earnings for casino operators "remains an open question."
On Monday, Las Vegas Sands loaned its Sands China subsidiary $1 billion in order to prop up the closed operations. Sands is the largest Las Vegas-based operator in Macau with five resort casinos. Wynn Resorts loaned its Macau subsidiary $500 million on June 14 to bolster the company's financial position. Wynn operates three Macau properties.
The three companies each paid $6 million to the Special Administrative Region (SAR) in June to extend their gaming licenses to Dec. 31. The 20-year concessions were set to expire at the end of the month. However, the Macau Legislative Assembly a week ago adopted SAR's new gaming law. The six operators are expected to apply for new 10-year gaming licenses that also allow for three-year extensions under certain circumstances.
One analyst said the relicensing process will get "much more interesting" because Macau operators "haven't made any money in the last two-and-a-half years."
The casino closure in Macau is the market's first since February 2020, which took place at the outset of the pandemic and lasted 15 days. Macau's gaming industry fell to a 16-year low in 2020, collecting just $7.56 billion in gaming revenue, more than 70 percent below pre-pandemic 2019, when casinos in the region produced $36.6 billion. Macau's all-time gaming revenue record was $45 billion in 2013.
Macau casinos collected $10.8 billion in gaming revenue in 2021. For the first six months of 2022, Macau's gaming revenue is $3.26 billion, down 46.4 percent from a year ago.
---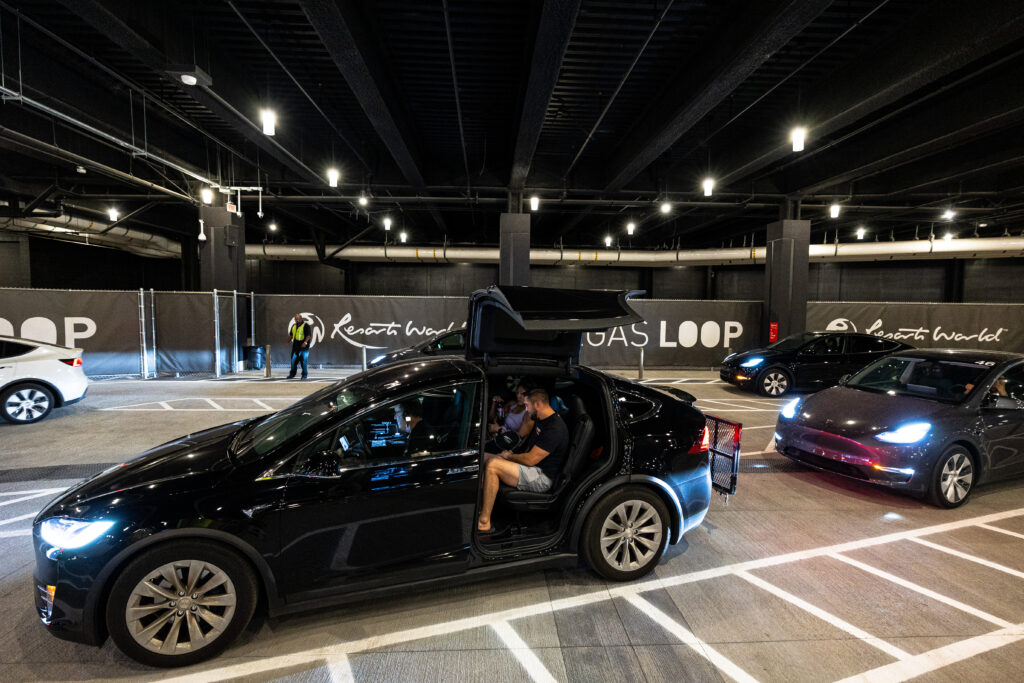 Resorts World marks Vegas Loop's first stop away from the Convention Center
Resorts World Las Vegas became the first Strip hotel-casino to be connected to the Las Vegas Convention Center through the underground Vegas Loop.
The property unveiled its passenger station at the end of June, which project proponents said was the first of 55 stops that would form the transportation system around the resort corridor, to downtown and Allegiant Stadium.
The connection between Resorts World and the Convention Center was the first leg of the Vegas Loop to be tunneled underneath the Strip. The Loop is being built by The Boring Co., which is owned by Elon Musk. Riders use Tesla vehicles to make the trip.
"Our passenger station will make a visit to our resort from the Las Vegas Convention Center easier than ever, and eventually connect us to key destinations throughout the city," Resorts World President Scott Sibella said in a statement.
Construction on the Resort World station and underground connection began last year.
The Las Vegas Convention Center (LVCC) portion of the Loop was first unveiled in April 2021 and was utilized two months later for the World of Concrete Expo. The mile-and-a-half-long system shuttles conference and tradeshow attendees through the convention center's 200-acre campus in less than two minutes – a task that on foot would normally take up to 25 minutes.
Hours of operation for the Resorts World Las Vegas passenger station will vary based on convention center events and the convention calendar.
Developers said the Vegas Loop would be constructed in phases that include the Resorts World Las Vegas passenger station, the LVCC Loop and future service extensions along the Strip and downtown.
Las Vegas Convention and Visitors Authority CEO Steve Hill said in a statement the Resorts World station "is an important step in the development of a game-changing transportation solution in Las Vegas."
---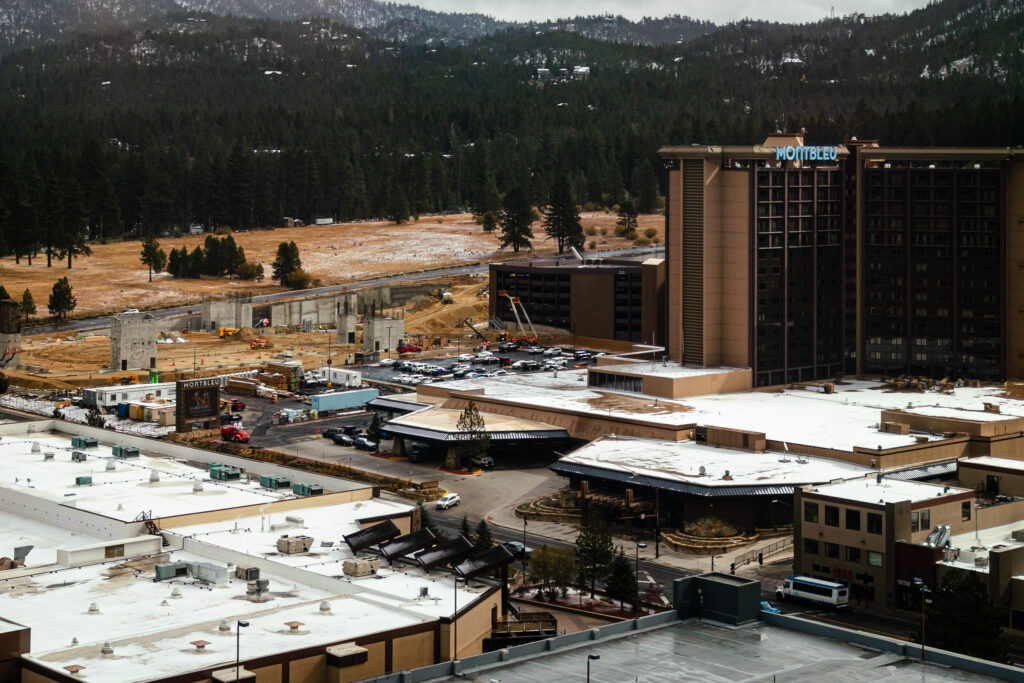 Latest Bally's casino sale involves its two legacy properties in Rhode Island
Rhode Island-based Bally's Corp. sold its two home-state casinos to Gaming and Leisure Properties (GLPI) for $1 billion and will lease the operations back from the real estate investment trust (REIT). The transaction is expected to close by the end of the year.
Bally's already operates four casinos owned by GLPI in four states – Indiana, Illinois, Delaware and Colorado – and the company is acquiring the operations of Tropicana Las Vegas from the REIT this year. The Rhode Island deal will add $76.3 million in annual rent payments to the overall lease between Bally's and GLPI.
For GLPI, Rhode Island will become the 18th state where the company owns casinos.
The two Rhode Island casinos, Bally's Twin River Lincoln and Bally's Tiverton, are the regional casino operator's two legacy properties going back to when the company was known as Twin River Worldwide. The company changed its name to Bally's in November 2020 after acquiring the name and trademark from Caesars Entertainment.
Bally's operates 14 casinos in 10 states, including Bally's Lake Tahoe (formerly MontBleu), which the company acquired last year.
---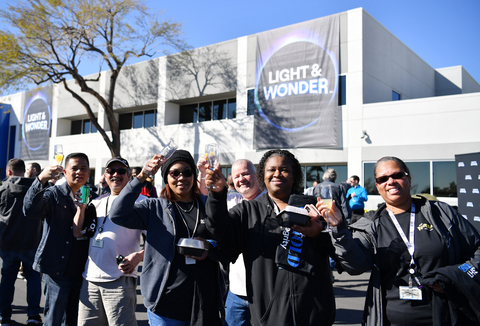 Other items of interest
Light & Wonder, formerly known as Scientific Games, reduced the sale price of its sports wagering business OpenBet to Endeavor Group Holdings by 33 percent. Endeavor, which owns UFC and the Professional Bull Riding Association, will now pay $800 million in cash and stock, rather than the previously announced $1.2 billion agreed upon last September.
No reason was given for the adjustment in the transaction, which is expected to close later this fall.
"We're not surprised to see this given depressed sports betting valuations, down 70 percent to 80 percent, since the deal was originally announced," said Truist Securities gaming analyst Barry Jonas. "We see a higher degree of certainty for the deal closing in the third quarter now and note management is not revising its net leverage or (cash flow) targets."
Endeavor will pay Light & Wonder $750 million in cash and another $50 million in stock.
Wynn Resorts said Ian Michael Coughlan, who has been president of Wynn Macau since 2007 and oversees the company's three properties in the Chinese gaming market, will step down when his contract expires at the end of February 2023.
At the time, Linda Chen will take over as president of Wynn Macau, which includes Wynn Macau, Encore at Wynn Macau and Wynn Palace. Chen, another long-time official with Wynn, will retain her role as vice chairman. Coughlan will continue as an advisor to the company through the end of 2023 and will continue as a non-executive director on the Wynn Macau board until May 2023.
"Ian's pioneering leadership, which spans the vast majority of our incredibly successful time in Macau, has been impressive and his unrelenting commitment to brand excellence and establishing our deep-rooted culture is equally remarkable," Wynn Resorts CEO Craig Billings said in a statement. "Linda's leadership throughout the many phases of our development in Macau has been important to our success. She will work with Ian to ensure a smooth transition."
Caesars Entertainment finalized the sale of the non-American operations of sports betting operator William Hill to 888 Holdings Plc., a deal that had been in the works for nearly a year.
Caesars paid $4 billion for all operations of the United Kingdom-based William Hill in April 2021. In September, the company agreed to sell William Hill's non-U.S. operations to 888 Holdings for $3 billion. Three months ago, the sales price was reduced to $2.55 billion.
In a statement, Caesars said it received net proceeds of $730 million from the sale after repayment of debt and "other working capital adjustments." Caesars said it would use the profits to reduce its overall debt, which stood at $14.3 billion at the end of March.
The former 7,000-square-foot sportsbook at Bally's Las Vegas is being transformed into an arcade as part of the property's transition into Horseshoe Las Vegas. Longtime Las Vegans might remember the location as a movie theater that showed old MGM Studios classics when the property was known as the MGM Grand Las Vegas in the 1970s and 1980s.
In a statement, Caesars Entertainment said the location would have more than 80 games, from classic arcade favorites to the latest releases. The venue will also feature a renovation of the bar area that was formerly in the space.
The change to Horseshoe Las Vegas is expected to be completed in the fall.
The Nevada Independent is raising $200,000 by Dec. 31 to support coverage of the 2024 election.
Tax-deductible donations from readers like you fund this critical work.
If you give today,your donation will be matched dollar-for-dollar.
Give + Get Matched
Featured Videos