Indy Gaming: UNLV to co-host the 'G2E of sports business' next year in Las Vegas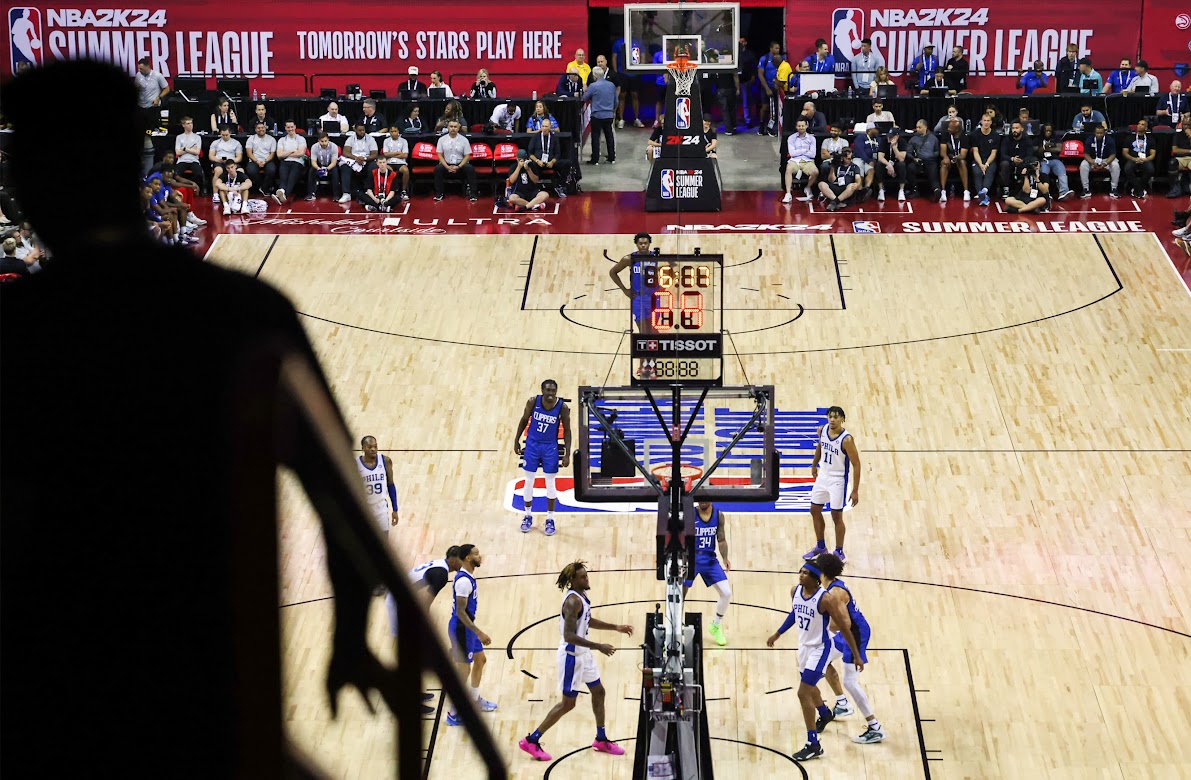 Good morning, and welcome to the Indy Gaming newsletter, a weekly look at gaming matters nationally and internationally and how the events tie back to Nevada.
If a colleague or associate emailed this newsletter to you, please click here to sign up and receive your own copy of Indy Gaming in your inbox. - Howard Stutz
---
As he was settling into his seat for a recent airline trip, UNLV President Keith Whitfield struck up a conversation with a fellow passenger about the state of the sports industry in Las Vegas.
There was much to discuss.
Whitfield, who became UNLV's 11th president in August 2020, has seen the landscape change dramatically in his short tenure. The Las Vegas Raiders played three seasons at Allegiant Stadium, the Las Vegas Aces and the Vegas Golden Knights won championships and Las Vegas will host two major events between November and February — the Formula 1 Las Vegas Grand Prix and Super Bowl LVIII.
The NCAA Men's Basketball Tournament brought the West Regional Final to Las Vegas for the first time in March and Allegiant Stadium will host the Final Four championship round in 2028.
"We are the sports and entertainment capital of the nation, maybe even of the world. I don't think that that's an overstatement," Whitfield said last week.
It's in that vein that UNLV announced plans to partner with Syracuse University to organize the first sports, entertainment and innovation conference next year. Organizers compared the event, dubbed SEI-Con, to a small-scale Global Gaming Expo (G2E) or Consumer Electronics Show (CES).
The focus is on the global sports industry.
The conference will be held July 16-18 at Virgin Hotels Las Vegas and will include exhibitors, innovation labs, daily keynote speeches, educational seminars and break-out sessions, roundtable discussions and daily wrap-up events with live entertainment.
"The economic growth and the economic impact sports entertainment is going to have on our community is undeniable," Whitfield said. "It's something that is just the beginning. This conference is important to the growth of our economy."
UNLV Sports Innovation, an education and research hub created to integrate the science and business of sports, will collaborate on the conference in partnership with Syracuse University's David B. Falk College of Sport and Human Dynamics.
The announcement was made at UNLV's Thomas & Mack Center while an NBA Summer League game between the Los Angeles Clippers and Philadelphia 76ers was taking place, something that wasn't lost on Whitfield. The two-week Summer League focuses the basketball world on Las Vegas with crowds and nationally televised games.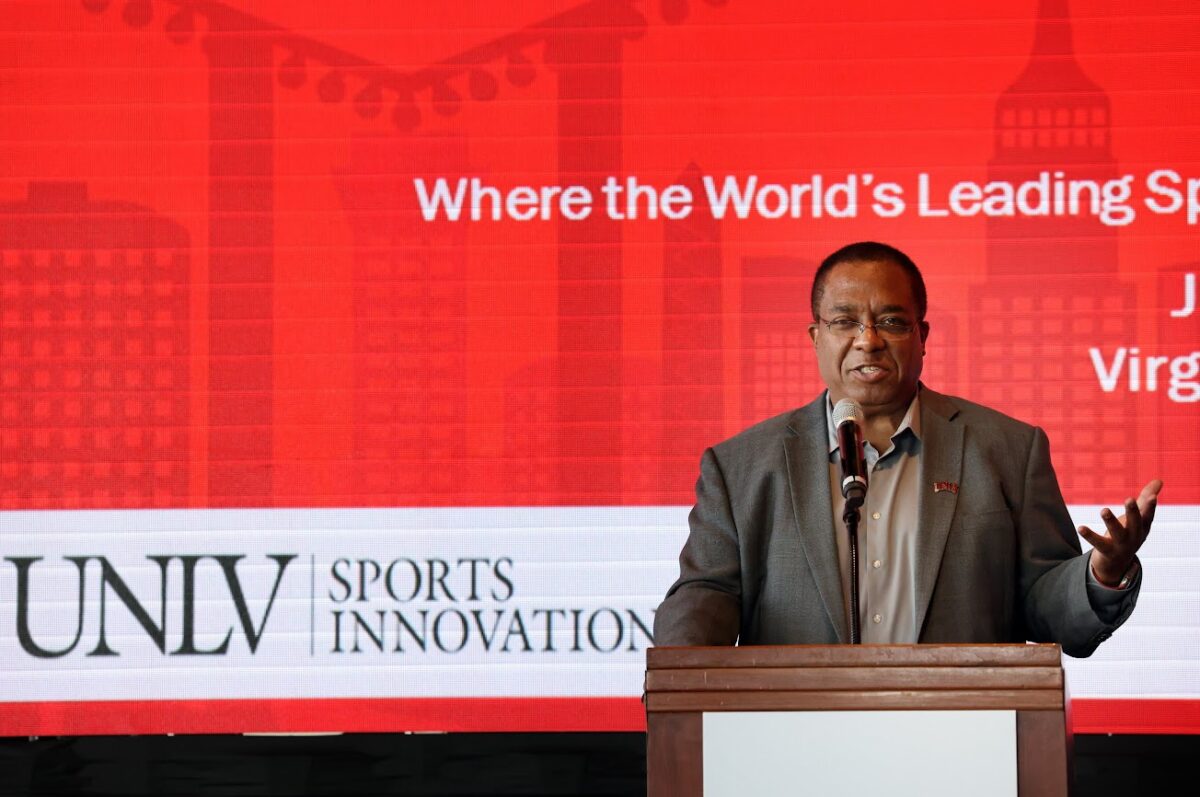 UNLV Sports Innovation Chief Operating Officer Jay Vickers said conference attendees will have opportunities for education and collaboration in exploring the latest innovations in sports and entertainment.
"We are training the next generation of sports scientists and sports business professionals through interdisciplinary education and research," Vickers said.
Whitfield said Las Vegas is a "great test bed" for the convergence of sports and entertainment technology and a collaboration with Syracuse University will give the first SEI-Con an initial boost.
Michael Veley, chairman of Syracuse's Falk College, said the estimated economic value of sports in the U.S. a year ago was $540 billion. He said on a global spectrum, sports is expected to generate an estimated $2 trillion in the next year.
He said the conference offers a perfect venue to discuss and explore the emerging sectors as this paradigm shift in sports takes place. Veley added the conference in Las Vegas offers the opportunity "to talk about the impact of legalized sports wagering and what that is going to do to change this industry."
The SEI-Con plans were welcomed by Las Vegas Global Economic Alliance (LVGEA) CEO Tina Quigley, whose organization views sports business as an important growth opportunity. Sports business was a central theme of the LVGEA's 2023 Perspective last month.
"Our primary economy is growing and shifting," Quigley said at the UNLV announcement. "We have traditionally been hospitality and gaming and that will always have a very significant presence. But we are growing and expanding our concentric circle and diversifying to include sports, entertainment and innovation."
---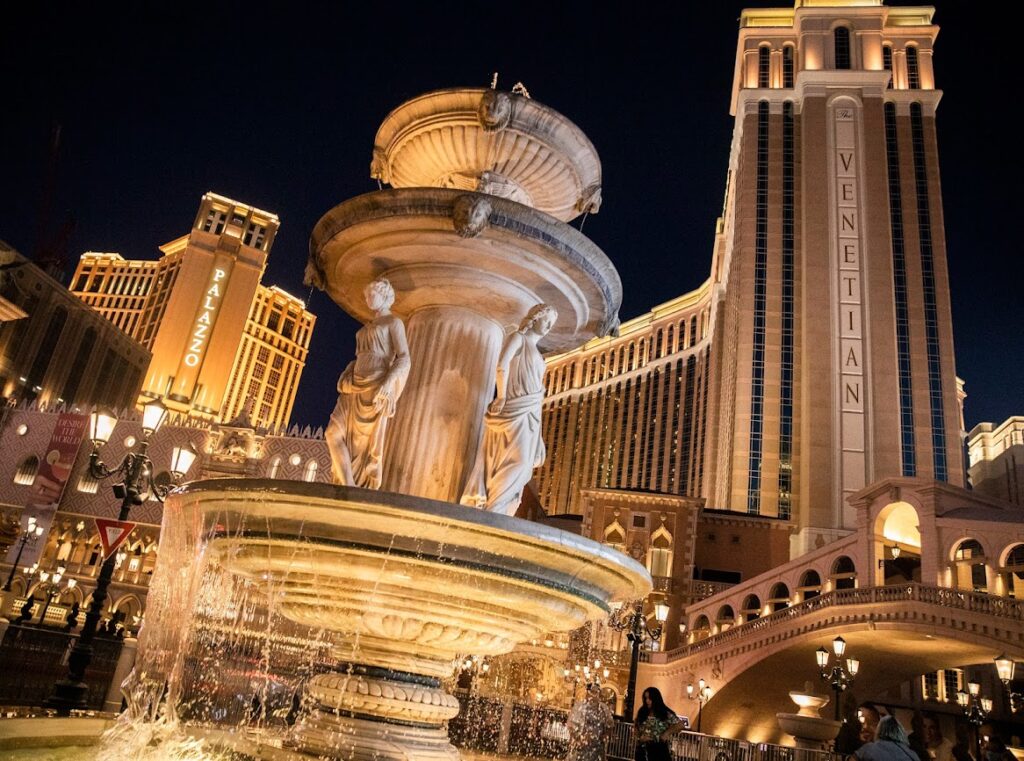 Venetian operators to implement paid parking later this year
One of the last holdouts on the Strip to avoid charging customers for self-parking has fallen.
Operators of The Venetian, Palazzo and Venetian Convention Center announced last week the resorts will begin charging for self-parking later this summer, citing an evaluation of operations and business demand.
"Further information regarding self-parking rates will be communicated in the near future," according to an unsigned statement from management. The resorts are operated by Apollo Global Management, which took over the properties 17 months ago as part of a $6.25 billion acquisition from Las Vegas Sands Corp.
The resorts did not join other Strip operators when free self-parking at Strip properties began to disappear in 2016. MGM Resorts International was the first to implement paid parking and was soon joined by Caesars Entertainment, Wynn Resorts and others.
The Venetian, which is connected by a pedestrian bridge to the $2.2 billion Sphere in Las Vegas, is expected to see an influx of customers when the 17,500-seat entertainment venue opens in late September.
Free parking was viewed as one of the last vestiges of "old Las Vegas" and the added costs outraged customers, particularly Las Vegas residents.
"They have opened the seven seals of Revelation, poured out the seven bowls of wrath, and blown the seven trumpets," former Las Vegas Review-Journal columnist Steve Sebelius wrote when MGM first announced the paid parking plans.
Wynn broke ranks in 2019 and ended paid self-parking but still charged for valet parking at Wynn Las Vegas and Encore.
MGM Resorts provided free self-parking when it began reopening its Strip properties in June 2020 following a 78-day statewide gaming shutdown due to the pandemic. The company reimplemented paid self-parking in May 2021.
---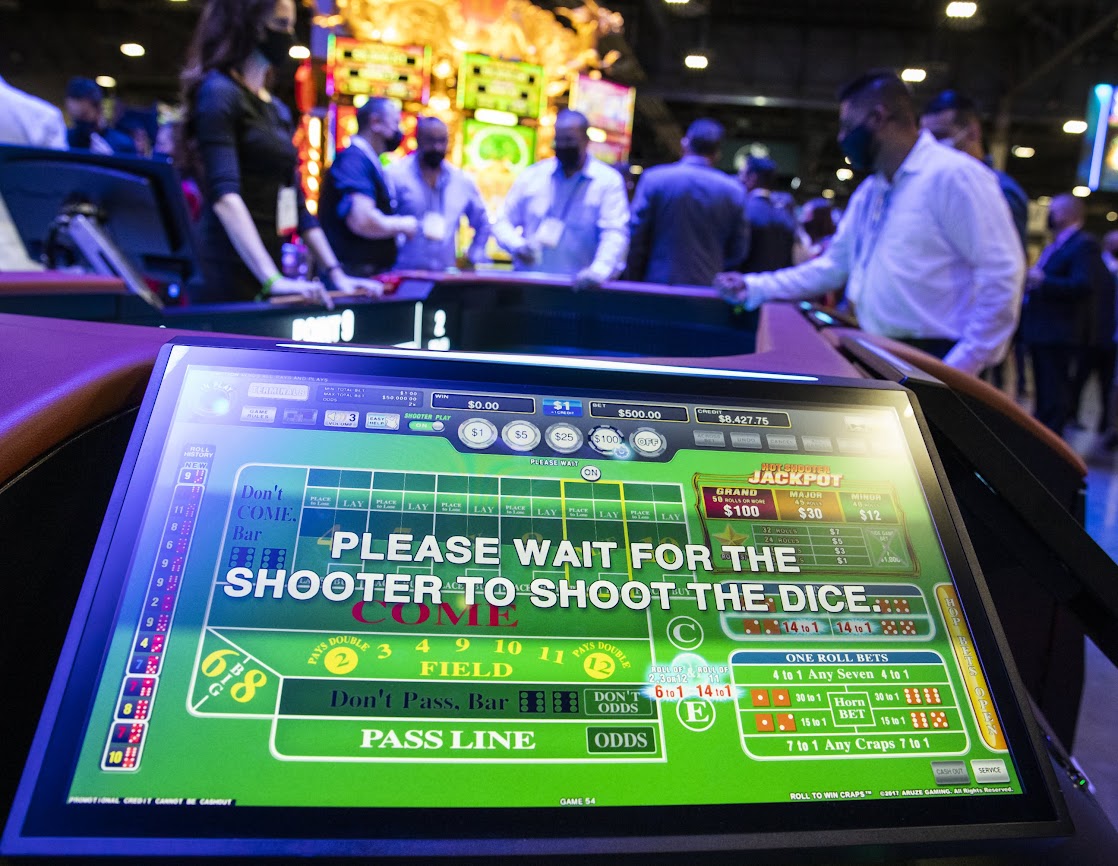 Las Vegas-based Play Synergy plans to buy bankrupt rival Aruze Gaming
Play Synergy, a Las Vegas-based gaming equipment provider to tribal casinos and smaller markets outside of Nevada, said in a statement on Sunday it was buying the slot machine and online gaming operations of Aruze Gaming America for an undisclosed price.
Aruze, which filed for Chapter 11 bankruptcy protection in February, said it was closing its offices in 60 days through a Worker Adjustment and Retraining Notification (WARN) Act letter to the Nevada Department of Employment, Training, and Rehabilitation on June 16.
In October, Play Synergy and Aruze announced a licensing agreement for Aruze's game titles to be used on Play Synergy North American slot machines.
A spokeswoman for Play Synergy said in an email the company will be on the July 27 agenda for licensing by the Nevada Gaming Commission after being recommended for approval by the Gaming Control Board earlier this year.
In a statement, Play Synergy officials said the company will take over responsibility for sales, service, support and operations of Aruze's slot machine routes and operations.
"Aruze, Play Synergy, and all other stakeholders in the process have worked exceptionally well together to provide the vast majority of Aruze team members with new employment opportunities," Play Synergy President Frank Feng said in a statement. "This along with interest from others in the industry has had the result of minimizing the disruption to those impacted and their families."
Play Synergy said the transaction is subject to court and regulatory approvals, but the company expects the deal will close within the next 30 days.
---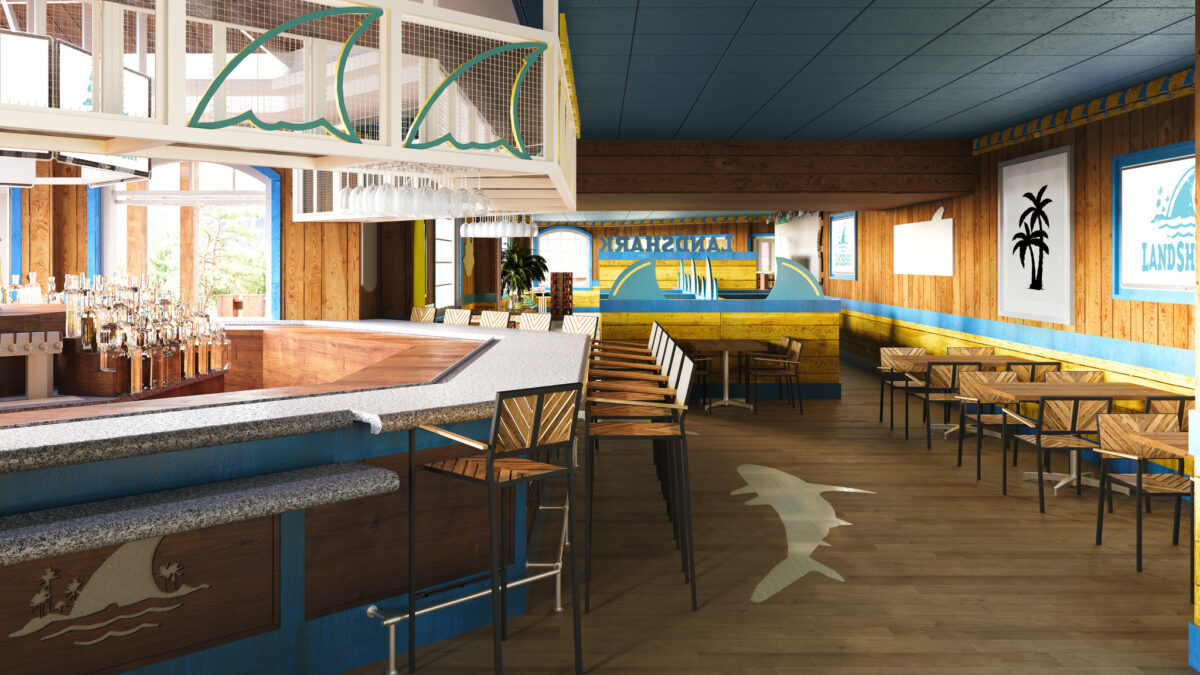 Lake Tahoe visitors can soon 'waste away' in Margaritaville
A touch of South Florida, inspired by the songs of singer Jimmy Buffett, is coming to South Lake Tahoe.
Orlando-based Margaritaville Resorts announced plans to transform the Lake Tahoe Resort Hotel into Margaritaville Resort Lake Tahoe, giving the location a Key West-style theme at the base of the Heavenly Mountain Ski Resort and adjacent to the casinos just across the California border with Nevada in Stateline.
The 399-room hotel will undergo a "multi-million dollar top-to-bottom" renovation through the end of the year, according to a statement from Margaritaville Resorts. The property is operated by Davidson Resorts.
"With the property's opening, we invite travelers to experience the escapism of Margaritaville in a whole new setting, whether they're seeking an action-packed vacation or a relaxing getaway," Davidson Executive Vice President Steve Cantos said in a statement.
Designers will incorporate the mountain and Lake Tahoe landscape into the design to include features associated with a South Florida theme, such as the License to Chill Bar, Margaritaville's signature LandShark Bar & Grill, the Come Monday Café, and JWB (Jimmy Buffett's initials), a steakhouse and seafood restaurant.
Other elements include Margaritaville's signature 13-foot flip flop, which will be a bright emerald green, inspired by Emerald Bay, and a large double-sided fireplace with margarita glass chandeliers on each side. The LandShark Bar & Grill will have traditional brand elements but the décor will include crossed skis instead of a surfboard.
A Margaritaville Casino on the Strip operated for eight years, although it was just 15,000 square feet of unused public space inside the Flamingo Las Vegas.
In 2011, Caesars Entertainment partnered with Margaritaville Holdings, to develop the small location into a casino area themed after the Jimmy Buffett signature song. The space, which closed in 2018, was operated by the Flamingo under its gaming license and paid Margaritaville Holdings a royalty fee. Buffett had to be licensed by Nevada gaming regulators.
Jimmy Buffett's Margaritaville Restaurant and retail space is still open at the Flamingo.
The company operates the Margaritaville Resort and Casino in Bossier City, Louisiana. Resorts Atlantic City has both a Jimmy Buffett's Margaritaville restaurant, which includes a live entertainment venue, and a LandShark Bar & Grill on the beach along the boardwalk.
---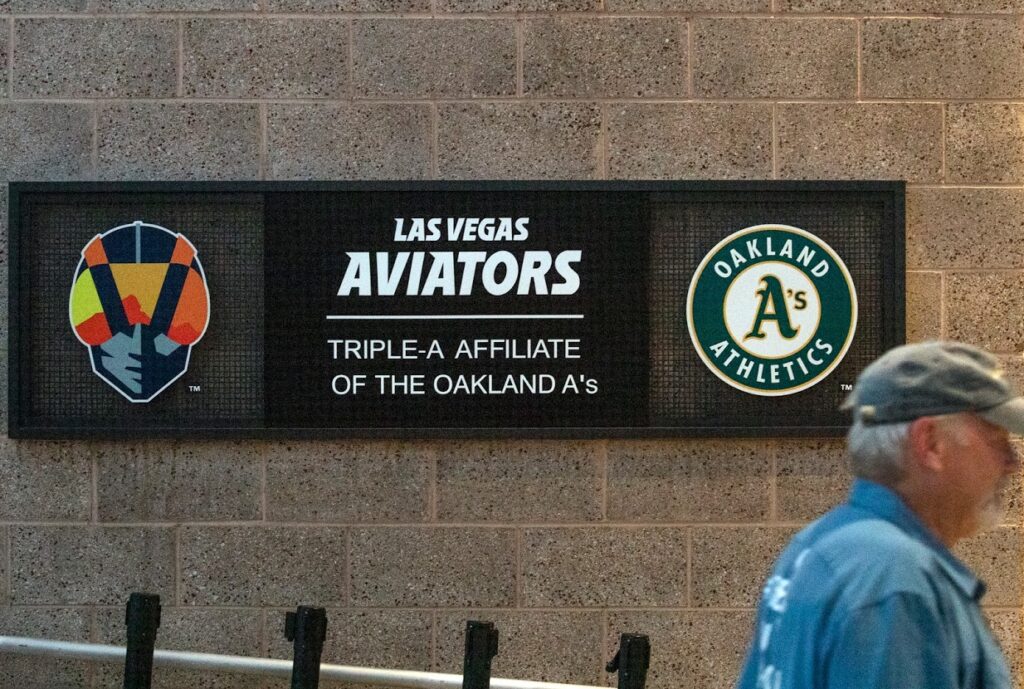 Quotable
Via press release from the Oakland A's
The Oakland A's said its Community Foundation has become a sponsor for The Battle for Vegas on Saturday at the Las Vegas Ballpark. The charity softball game between members of the Vegas Golden Knights and the Las Vegas Raiders benefits the Public Education Foundation and Big Brothers Big Sisters.
"As the A's work toward finalizing relocation to Las Vegas … we can't think of a better way to start engaging with the Las Vegas community than through support of this unique event."
- Dave Kaval, president, Oakland Athletics
Via press release from Avelo Airlines
Avelo Airlines will provide nonstop service starting in October between Las Vegas and Oregon's Willamette Valley, which includes Portland, Eugene, Corvallis and Beaverton. The airline's service to Salem Airport is Avelo's sixth destination to and from Las Vegas.
"This exclusive nonstop service to the heart of Oregon's Willamette Valley [is] a convenient and easy alternative to Portland International Airport. Since announcing Las Vegas as Avelo's sixth base, we're continuing to grow and invest in the area."
- Andrew Levy, CEO, Avelo Airlines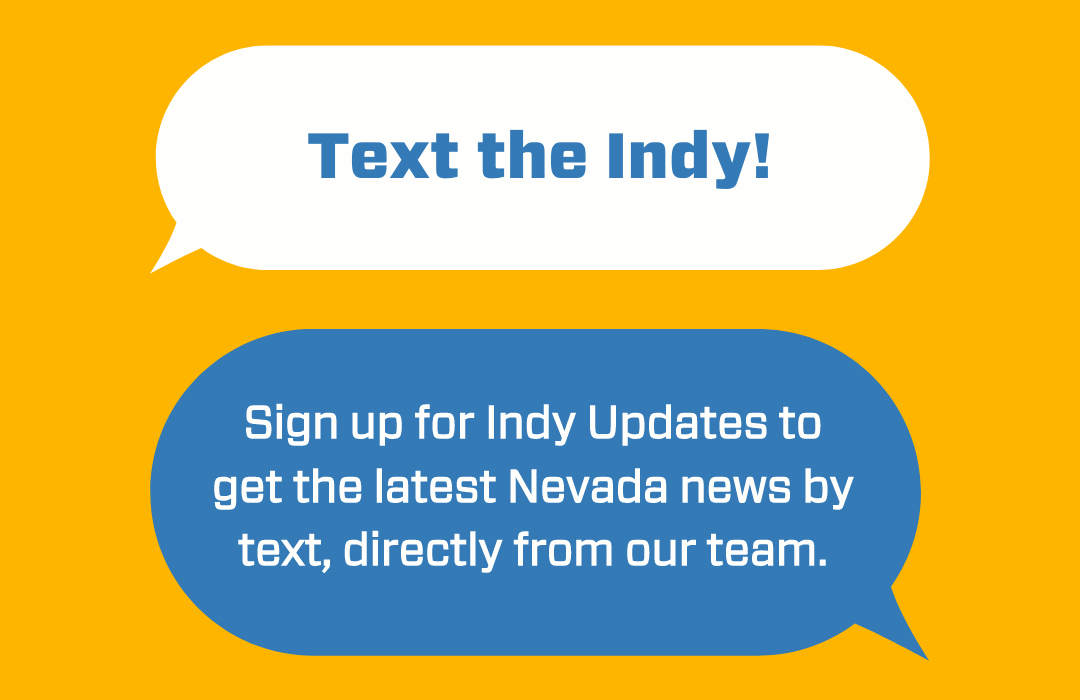 Featured Videos