IndyFest: Clark County teacher, parent weigh in on Read by 3 retention policy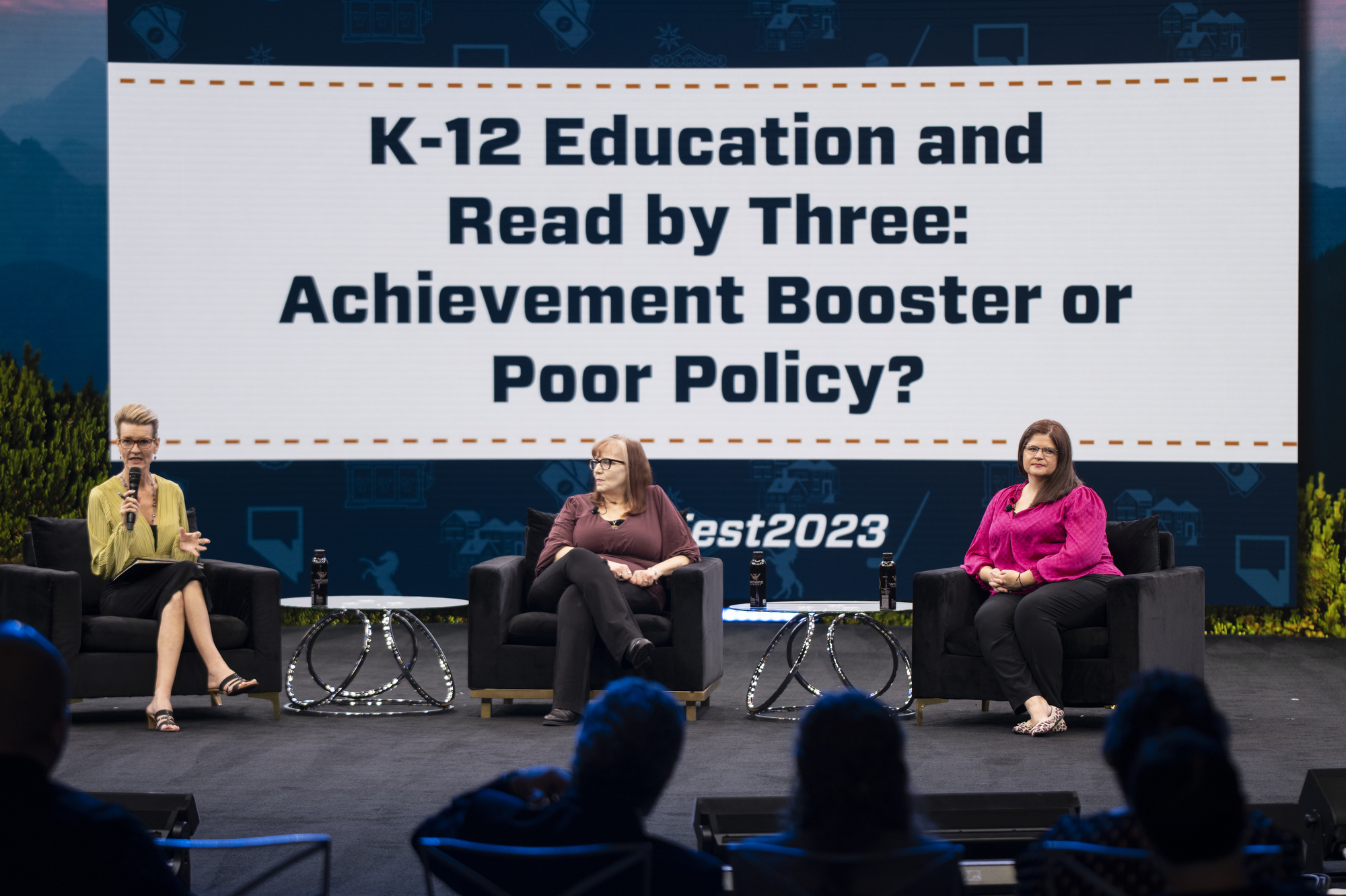 Good morning, and welcome to the Indy Education newsletter. I'm Rocio Hernandez, The Nevada Independent's K-12 education reporter.
This newsletter provides a recap of the latest education stories and highlights interesting educators, students, programs and other events and resources throughout the state. Click here to subscribe to the newsletter and receive it each Tuesday via email.
I want to hear from you! Send questions, comments or suggestions on what I should be covering to [email protected].
News briefs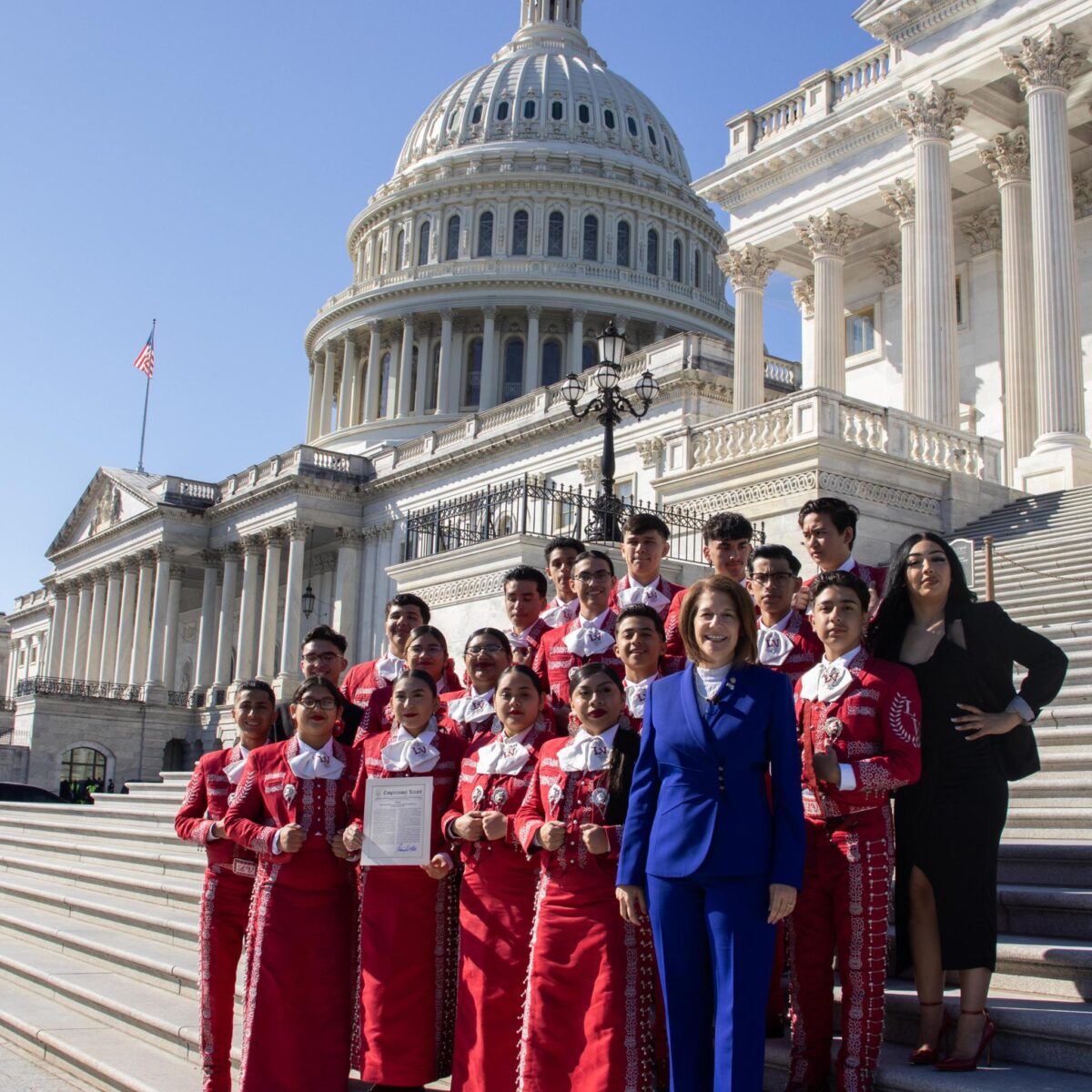 🎻 Las Vegas high school mariachi group marks end of Hispanic Heritage Month in Washington, D.C. — Students with Las Vegas High School's Mariachi Joya were invited to play in D.C. last week by U.S. Sen. Catherine Cortez Masto (D-NV). Cortez Masto presented them with a statement from the Congressional Record — the official record of the proceedings and debates of the United States Congress that began publication in 1874 — where the group's contributions to Nevada's Latino culture were highlighted.
The students performed for Cortez Masto and Sen. Jacky Rosen (D-NV) before touring the U.S. Capitol.
"Mariachi music is a longstanding tradition in our Latino community, and it helps our young students build key skills to follow their dreams," said Stephen Blanco, Las Vegas High School Mariachi Joya director.
💰 Clark County School District's police department receives four traffic safety grants — The Clark County School District Police Department (CCSDPD) announced last week it has received four grants from the Nevada Department of Public Safety, Office of Traffic Safety totaling $374,000. The grants are focused on education for teen drivers, child passenger safety and speed enforcement. The district said the grants will allow for a more robust response to traffic complaints and community events.
🚔 Washoe County School Police Chief Jason Trevino to retire — Trevino will be retiring from his position in January after 18 years with the Washoe County School District (WCSD). Trevino began his law enforcement career in 1995 as a court security officer with the Washoe County Sheriff's Office. In 2005, he joined WCSD as a police officer and eventually became the district's police chief in 2015. During his tenure, he worked on issues including human trafficking and gang violence.
WCSD has already opened applications for the position, and is expecting to conduct in-person interviews in November.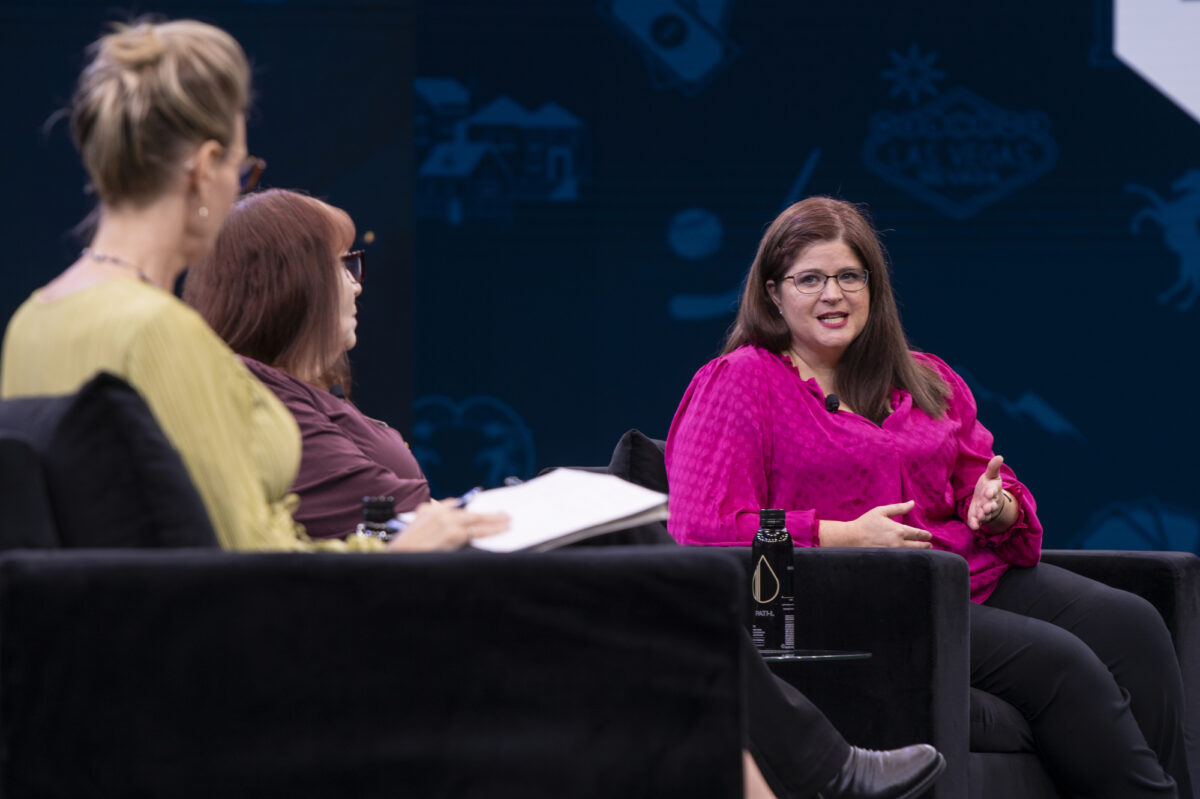 Clark County teacher, parent share concerns on reinstatement of reading retention policy
Should Nevada retain students who aren't proficient in reading and will retention actually help them improve?
That was a question posed at a recent panel discussion during IndyFest 2023.
During the 2023 legislative session, lawmakers passed a bill, AB400, that reinstated a 2015 policy from former Gov. Brian Sandoval's administration that requires third grade public school students to be retained if they aren't proficient in reading by the end of the school year.
Twenty-five states and the District of Columbia have similar policies. Some studies have found that the policies have led to improvements in student test scores and less remediation down the line. Yet some critics say if not done properly, the policies could have negative consequences or no effect on students.
Rebecca Garcia, a parent of three CCSD students and administrator of a CCSD parents group on Facebook, said the parents she's spoken to are divided on the policies. In her experience, she's said the implementation of reading policies has been inconsistent across the district level and even the school level, making it hard to know if the policy is effective.
Vicki Kreidel, a reading teacher at an East Las Vegas elementary school and president of the National Education Association of Southern Nevada, had concerns about holding back students in third grade, an age when they've already made close ties with their classmates, particularly after so many students' mental health suffered during the pandemic. She also said she didn't think it was wise to make students repeat another year of the same material and instruction that didn't work for them the first time around.
"I kind of feel like Read by Grade 3 sometimes is a way for politicians to feel like they're doing something, but not talking to the educators to find out what these kids need," she said.
Kreidel thinks students could benefit from more tutoring clinics, small group instruction and books in their classroom.
Garcia said something that helped one of her children was encouraging them to read a book that they enjoyed, regardless of whether the content was educational or not, so they could grow a love for reading. In her son's case, it was the Percy Jackson fantasy novel series based on Greek mythology.
"He discovered his love and it all clicked," Garcia said.
School Spotlight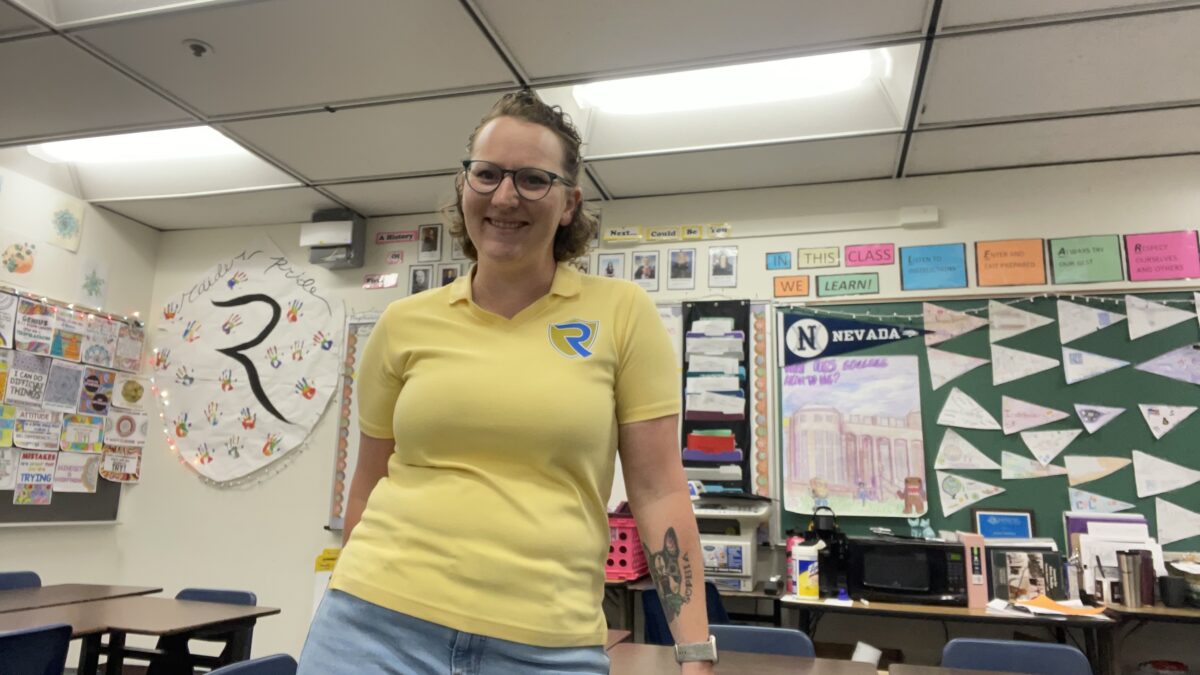 Sparks teacher helping students see themselves in history lessons
Jessica Eichstedt grew up in Reno surrounded by teachers who made a lasting impact on her life.
Her mother and stepfather taught in the Washoe County School District where she attended school. As a student, Eichstedt enjoyed learning, but struggled academically. She said supportive teachers got her through some rough patches.
"I wanted to do the same thing for other students, be able to provide support, especially if they felt like they couldn't do it," she said.
Today, Eichstedt teaches history at Reed High School in Sparks. Eichstedt said she chose that subject because her family instilled a love of history in her and they would take family trips to historical monuments such as Montezuma's Castle in Arizona and Gila Cliff Dwelling National Monument in New Mexico. She said she was also inspired by a high school teacher whose hands-on activities brought history to life.
Eichstedt said she wants to do the same for her students. In 2021, she started a new Studies of Ethnicity and Diversity class at Reed, where nearly 60 percent of the student body identifies as biracial or part of a minority group. Reed is the only school in the district offering the subject, and she developed the class with the help of her students.
"They wanted to be able to see themselves in their classes in terms of the content," she said. "Helping them develop the curriculum was really powerful."
Last month, the Nevada Department of Education named Eichstedt as the Nevada Teacher of the Year. She was presented with her award on Friday, and will receive a $1,000 award and books and historical resources to use in her classroom. She is one of 53 finalists for the $10,000 National History Teacher of the Year Award, which will be announced later this year.
"Being a social studies teacher is so much more than remembering dates and facts," said Eichstedt, who has taught in the district since 2014. "It provides opportunities for students to explore the stories and human experiences that connect us all."
Have a student or staffer who we should feature in the next edition of School Spotlight? Share your nominations with me at [email protected].
Reading Assignments
Clark County students back to pen and paper assignments after cybersecurity breach
The issue comes three years after a ransomware attack in which personal information of students and employees was released online.
Gov. Joe Lombardo has appointed Melissa Mackedon, founder and CEO of Oasis Academy Public Charter School in Fallon, as the executive director of the State Public Charter School Authority. She was one of three finalists for the position.
North Las Vegas appoints city councilman, teacher to school board
AB175 empowered Clark County and its three largest municipalities to appoint a nonvoting member to the school board; North Las Vegas chose to appoint Councilman Isaac Barron, who's also a teacher at Rancho High School.
More than a third of Nevada students chronically absent, continuing pandemic-era trend
Officials say the pandemic prompted student disengagement that schools are still reeling from. They favor strategies that incentivize, not discipline, students.
Extra Credit
U.S. book bans are taking a toll on a beloved tradition: Scholastic Book Fairs
Scholastic created a separate fair category for diverse books, which it says is to help schools navigate the complexities of book bans. Librarians accused the company of caving to censorship, NPR reported.
WCSD superintendent reflects on time in the district, losing sleep over student mental health
Washoe County School District Superintendent Susan Enfield recently sat down with KUNR's Jose Davila IV to discuss her first year in the role.
Events
🍎 Washoe County School Board meetings – Tuesday, Oct. 24, 11 a.m. and 2 p.m.
During the special meeting at 11 a.m., the board will discuss an evaluation of Superintendent Susan Enfield. The agenda for the regular meeting includes a discussion, and possible approval, on a new contract with the Washoe Education Association.
🍏 Fall Giant Student Farmers Market – Wednesday, Oct. 25, from 10 a.m.-12:30 p.m.
More than 500 students from about 40 schools will be at the Clark County Government Center to sell their student-grown fruits and vegetables.
🎃 City of Reno Trunk or Treat event – Thursday, Oct. 26, from 5-7 p.m.
The City of Reno is hosting the free event on Thursday at Paradise Park in collaboration with Bernice Mathews Elementary School, UNR and other community groups. Organizations that want to participate can still register online.
Battle Mountain High School students demonstrate great earthquake preparedness.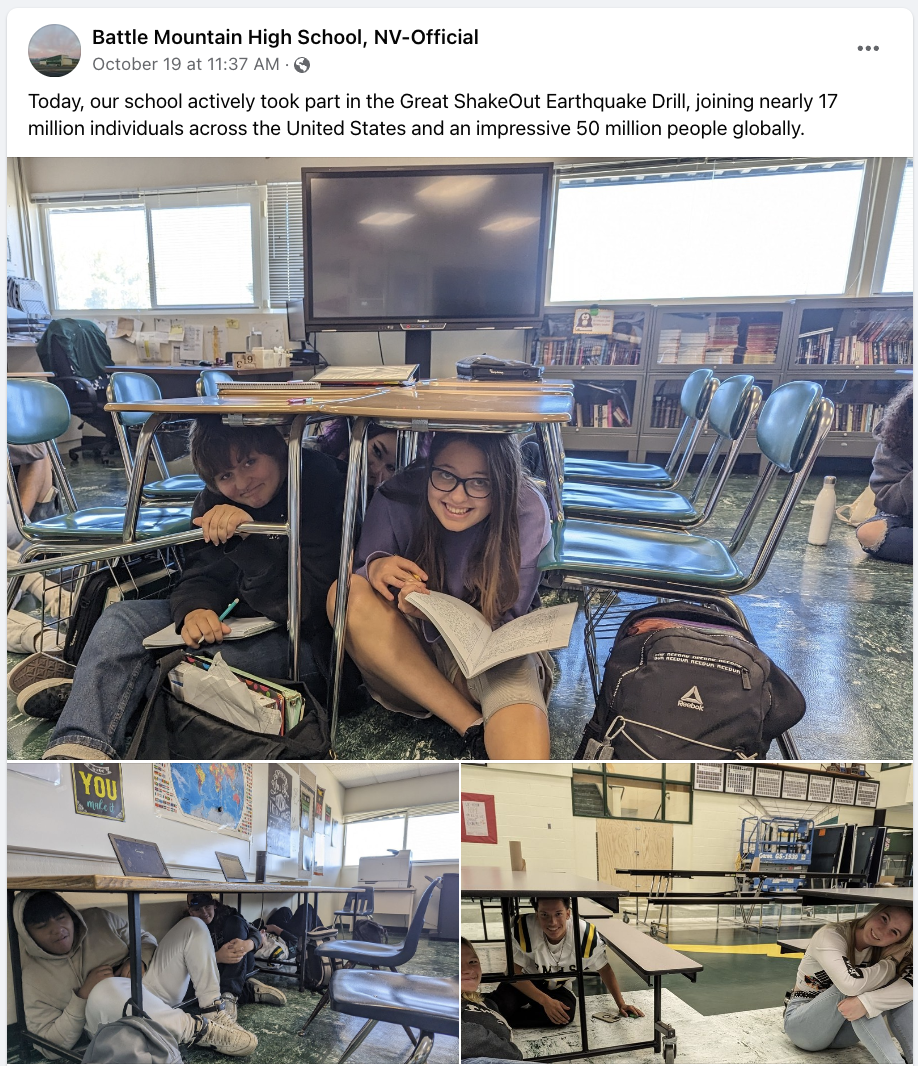 The Nevada Independent is raising $200,000 by Dec. 31 to support coverage of the 2024 election.
Tax-deductible donations from readers like you fund this critical work.
If you give today,your donation will be matched dollar-for-dollar.
Give + Get Matched
Featured Videos