Inflation, housing are top concerns for Black Nevadans; wages and racism close behind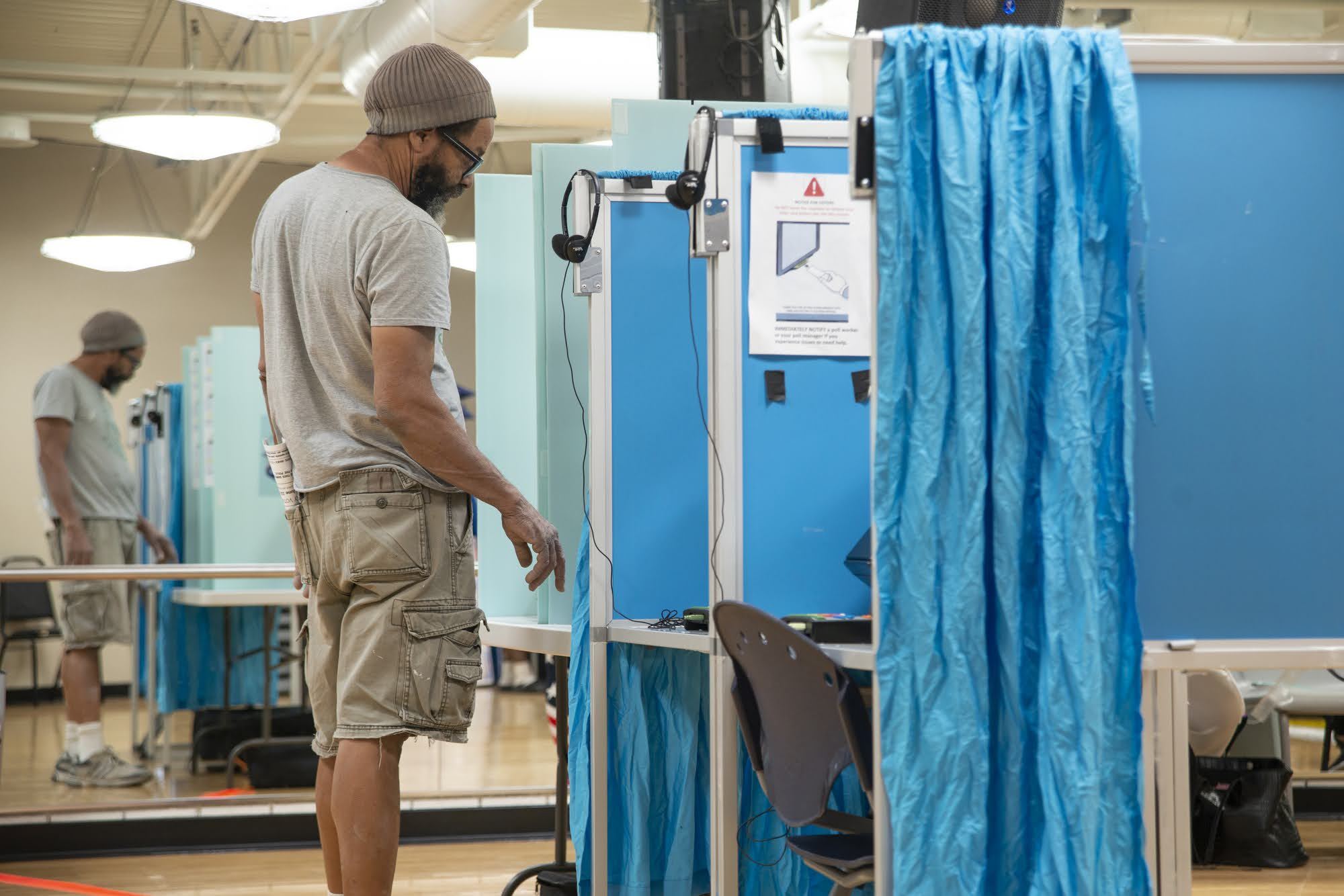 Black Nevadans are most concerned about inflation or the cost of living and housing affordability, according to a statewide survey that found the issues of wages and racism trail close behind.
The survey conducted last month also found 95 percent of those surveyed support the right to an abortion, even though nearly half personally oppose abortion. And it revealed more than 70 percent want stricter gun laws.
Henry Fernandez, the CEO of African American Research Collaborative (AARC), said with inflation and housing tied, Black Nevadans are likely concerned mainly with housing "because it's wrapped up in inflation."
"The number one issue all around the country is inflation," Fernandez said. "To see [housing] basically tied with inflation in the state for Black folks is really striking … Generally we see a significant drop-off, with inflation at the top."
Nationally there is usually a 10- to 20-point drop in percentage points in surveys between topics such as inflation or the cost of living, housing affordability, jobs or wages and racial discrimination, he said.
In Nevada, Fernandez said those four concerns crowd each other as the top pressing issues in the Black community more than they have in other polling areas, with 38 percent of participants choosing inflation and 37 percent choosing housing affordability out of 18 topics.
Housing insecurity resonated highest among Black families with children 18 years old or younger, with 52 percent of them calling housing affordability a "crisis." The highest percentage in the survey for any category pertained to homelessness, with 89 percent of participants saying it is a crisis or major issue.
"Cost of housing is a big issue," Fernandez said. "Affordability of housing, high rent is a big issue … But interestingly, for Black Nevadans, it's maybe even more so."
The poll results, which were commissioned by the State Innovation Exchange, and will be presented to the Nevada Black Legislative Caucus (a group whose members are Democratic lawmakers), come as legislation seeking to advance affordable housing has failed in recent years.
Republican Gov. Joe Lombardo made only a passing mention of housing issues in his State of the State address on Monday.
He said economic investments must be "responsibly reinvested" and used to address "transportation, education, housing and public safety demands."
"I am asking the Legislature to work with me to ensure that as expiring tax abatements become new tax dollars, those incremental funds are directed to the communities most impacted by our state's growth," Lombardo said.
Last session, lawmakers introduced bills to address "funding gaps" in affordable housing including one that would enable municipalities to charge a fee to developers who do not include affordable units for low-income and extremely low-income Nevadans in their projects.
In Clark County, extremely low income is defined as an income of $20,000 a year and low income is $33,000 a year.
"The rent eats first," said Sarah Adler, a member of the Nevada Housing Coalition, during a spring 2021 committee hearing for AB334, an unsuccessful bill that would have charged developers a fee for not including units affordable to Nevadans with low wages.
She said 81 percent of extremely low-income Nevadans, a group that can include leasing agents, substitute teachers, receptionists and grocery store clerks, are paying more than 50 percent of their wages on housing.
"[The cost of housing] is squeezing out nutritious food, medicine, reliable transportation so folks can reliably get to their jobs … and let's throw in a little family fun there as well," Adler said.
Trusted leaders
Amid the compounding effects of racism, low wages, inflation and affordable housing deficits, 52 percent of Black Nevadans are hopeful about the direction of the state, and 62 percent strongly trust, or somewhat trust, state lawmakers. The survey also shows that around 80 percent of Black Nevadans trust Black elected officials to do what matters to them on policy issues.
Of the participants polled, 38 percent strongly or somewhat trust Republican Gov. Joe Lombardo's incoming administration and 47 percent strongly or somewhat distrust him.
Meanwhile, 70 percent of respondents strongly or somewhat trust President Joe Biden compared with 27 percent who strongly or somewhat distrust him.
Pollsters surveyed 400 people — 88 percent of whom were registered voters. The survey included residents ages 18 to 60 and older; 73 percent were Democrats, 14 percent were Republicans and 9 percent were nonpartisan.
Policies that received support from 70 percent or more of respondents included addressing gun violence with stricter laws, sending social workers in place of police officers for drug and mental health crises, passing a law to ensure people in jail who are legally allowed to vote can do so easily and offering tuition reimbursement for students studying to become health professionals.
Black residents believe the most trusted individuals in the community are Black college professors, Black elected leaders and civil rights organizations, respectively, according to the poll.
Abortion
When asked to choose which best describes the participant's view on abortion, 53 percent said "I personally support a woman's right to abortion, and believe it should be legal and available." Forty-two percent chose "I'm personally against abortion, but I don't believe the government should tell a woman what to do." The remaining 5 percent selected "I personally believe abortion is wrong and shouldn't be legal."
Approximately 95 percent of Black residents in Nevada support abortion rights and do not want the government to "interfere with a woman's right to choose."
"That's remarkable," Fernandez said.
Guns and crime
Crime was a top-seven concern and gun violence was one of the top five issues for Black Nevadans, and more so for residents 35 years old or younger. It was the No. 2 issue for Black Nevadans with immigrant roots, and much less of an issue for seniors.
Seventy-one percent of participants agree or somewhat agree that there should be stricter gun laws. Fourteen percent disagreed or somewhat disagreed and 15 percent either didn't know or neither agreed or disagreed.
Fernandez said by polling African Americans, lawmakers are able to gain an understanding of voters beyond the likelihood of gaining their vote.
"We're a community that is very diverse," he said.
Value of the Black vote
Fernandez said Black Nevadans are a "very important voting bloc," and "will be for many years to come."
"Often we're looking at whether or not Black voters turn out," Fernandez said. "Black voters strongly vote Democratic. But aren't always excited by the candidates and so, therefore, may not turn out."
He said because Nevada is generally purple, or a mixture of Republicans and Democrats, that capturing the Black vote can be crucial to Democrats in particular because historically, African Americans have rarely voted for others in recent years.
Fernandez said the voting bloc will continue to determine who is elected in Nevada for senator, governor and in statewide and congressional races.
"So, I would say that the Black voting bloc in Nevada has representation and an influence far beyond its size," he said.
The lead researcher at AARC, Ray Block, a Pennsylvania State University professor of African American studies and political science, said candidates who run will likely contend with the preferences of the state at large because the Black community makes up less than 10 percent of the state's population.
Block said in swing states, where both Democrats and Republicans can win a given election, that Black voters — and particularly young Black voters — have the ability to be swing voters who can tip the scales toward either party based on whether they participate.
"The need to mobilize Black voters, particularly in a state like Nevada, can't be overstated," he said.
Crammed into one party
Block said it's typical for a conservative to be a Republican. Black Americans sometimes are conservative in ideology but Democratic in their partisanship.
Although Black voters' support for Donald Trump nationwide grew 2 percentage points from 2016 to 2020, the group overwhelmingly supported Joe Biden for president.
"African Americans are strongly Democratic," Fernandez said. "But inside … there are people who identify as liberal, moderate and conservative, but still find a home in the Democratic Party as African Americans."
According to Theodore R. Johnson, the author of The New York Times Magazine article "How the Black vote Became a Monolith," voting in Black communities — whether it's based on Republicanism ignited by the legacy of Abraham Lincoln, or Democratic, stemming from the civil rights movement — rests on the advancement of racial equality.
He said Black voters opted for Republican leadership around the Civil War era when Democrats were home to the Confederacy and strongly in support of slaveholding and Jim Crow.
"The motivation has always been the same," Johnson said in an interview on CBS News in 2020. "Vote for the party that is stronger on civil rights protection … and vote against the party that is providing a haven for white racial conservatives or white segregationists that are looking to undo the civil rights gains of the past two decades."
Block said that with Black voters "crammed into the same political party," elections can hinge on whether Black voters are mobilized enough to support a Democrat.
He said in recent history, Republican support from Black voters in different types of elections hovers around 10 percent, usually achieved by conservative campaign messaging.
"And so, normally what will happen is," Block said, "around the time that an election shows up, conversations about whether or not the Black vote can be messed with in such a way, that it can be peeled away from the Democratic Party."
Fernandez said his research covering national politics shows Black voters 30 years old and younger are less attached to the Democratic Party.
He said young Black voters' support for Republicans during the 2020 presidential race was 20 percent compared with 10 percent across all age groups and 5 percent among Black voters upward of 65 years old.
"What we don't know is, will they, as they get older, perform more like older Black voters?" he said.
Block said there are people who genuinely believe conservative viewpoints are the right way for governments to run, but based on years of research, he does not see the Black vote shifting course.
This story has been updated at 4 p.m. on 1/25/2023 to clarify that the State Innovation Exchange commissioned the poll.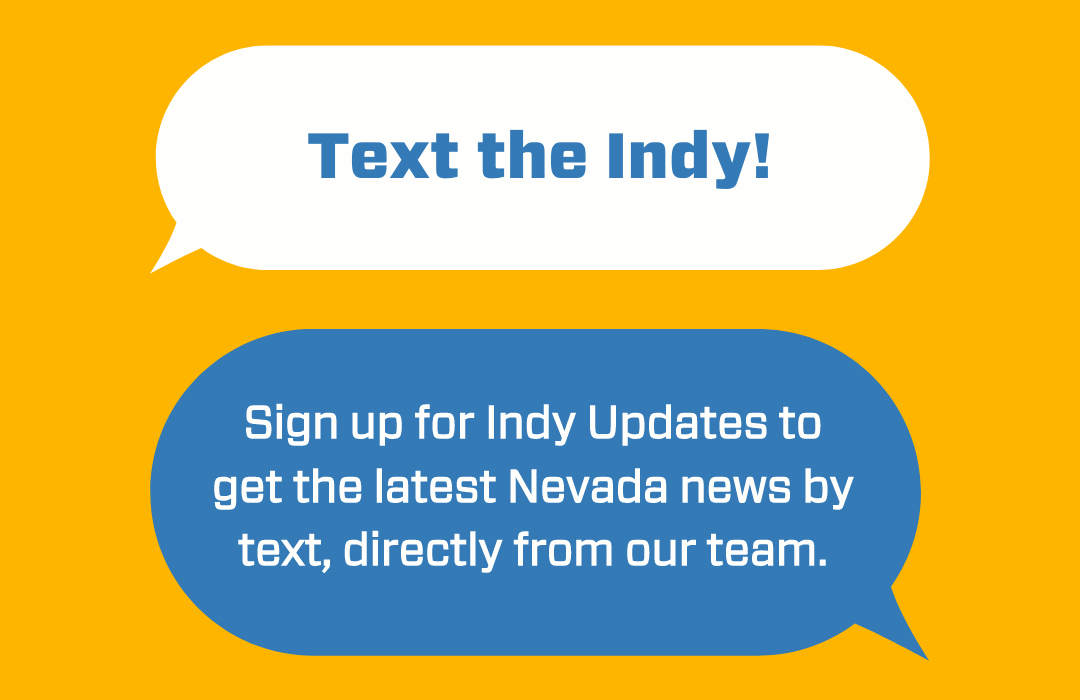 Featured Videos
Comment Policy (updated 4/20/2021): Please keep your comments civil. We reserve the right to delete comments or ban users who engage in personal attacks, use an excess of profanity, make verifiably false statements or are otherwise nasty. Comments that contain links must be approved by admin.