Inmate advocates and family members seek to lower deductions from offender accounts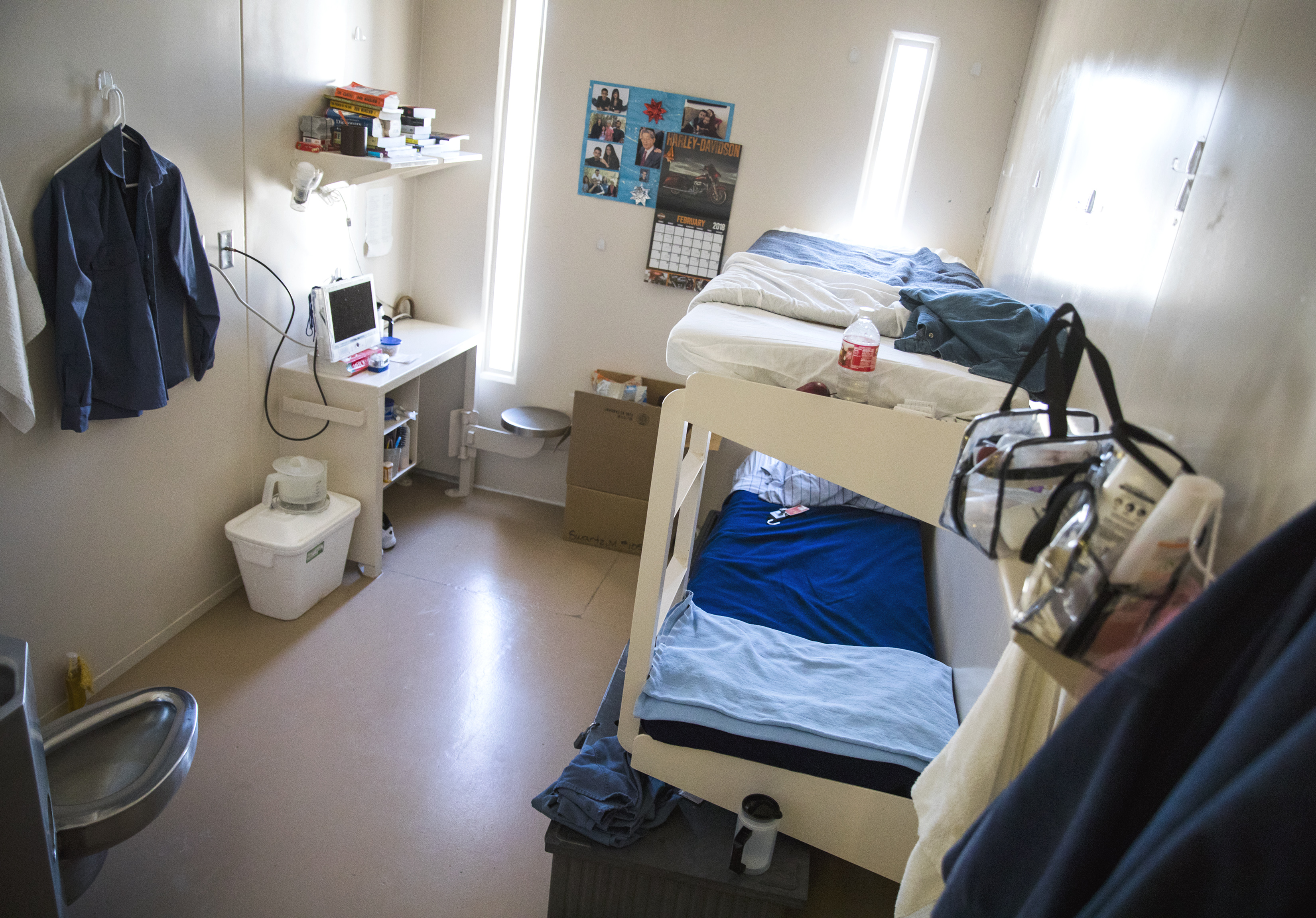 Inmate advocates and family members are concerned that a proposed bill on victim restitution would allow the Nevada Department of Corrections to continue to deduct up to 50 percent of funds deposited in an offender's account — a policy that has drawn strident criticism from families in recent months.
Denise Bolaños was one of more than 20 people who testified in opposition to the bill during a Thursday hearing.
"I feel that there are ways to make this bill as fair to families of incarcerated people as it does to victims," Bolaños said. "It is primarily our money being garnished, money that I send my husband so that he can buy things like toothpaste, soap, and detergent… It's inconceivable to me that the $100 that I manage to send my husband every month would no longer be enough."
The bill, SB22, aims to bring the department in line with Marsy's Law — a "crime victims' bill of rights" that Nevadans added to the Constitution by a statewide vote in 2018 — by revising the order of deductions made on inmate funds to prioritize restitution for the victim of an offender's crime. The current order prioritizes a deduction for the Fund for the Compensation of Victims of Crime, which assists a broad population of victims rather than a singular victim.
However, the bill would also preserve the department director's discretion to make deductions of up to 50 percent from any money deposited in an offender's account, including funds provided by an offender's family.
Many of those opposed to the bill voiced support for the amendment proposed by a group of inmate advocates, including Return Strong, the American Civil Liberties Union of Nevada and Nevada Attorneys for Criminal Justice
The proposed amendment would limit the director's discretion by allowing deductions of no more than 25 percent of any single deposit. Those opposing the bill did not voice objections to restitution for victims, but many said they were concerned that the deductions led to a prisoner's family paying victim restitution rather than the prisoner themselves.
"I don't believe the spirit of Marsy's Law was meant for the families of the incarcerated to be the ones financially responsible for the payment of restitution," said Nicole Tate, whose spouse was previously incarcerated.
The 50 percent cap on deductions was set during a January meeting of the Board of State Prison Commissioners, after the board temporarily suspended a policy in October that allowed deductions of up to 80 percent of the funds sent to inmates' accounts by their families.
During the bill hearing, Senate Majority Leader Nicole Cannizzaro (D-Las Vegas) questioned how the department came up with the specific percent deductions because Marsy's Law does not dictate that a certain amount of an inmate's funds be used for victim restitution. The law does guarantee a victim "full and timely restitution."
"What prompts the decision for this to go up to 80 percent? Because Marsy's Law doesn't say it has to be 80 percent," Cannizzaro, who is also a deputy district attorney in Clark County, said. "You have any number of constitutional provisions, statutory provisions, time provisions that deal with timely and prompt. That's always going to be, sort of, situation and case determinative."
Jennifer Rey, victim services officer for the NDOC, explained that the department looked at the restitution policies in other states, such as California, which caps total deductions at 50 percent of money coming into an inmate's account, to make decisions about its own deduction caps.
"We backed off from the 80 percent because we did not think that it was reflective of what we were seeing in other states that are most like us," Rey said. "However, there are still other states that don't have Marsy's Law with stronger restitution components than what Nevada has."
Rey pointed to those states with more robust restitution policies, such as Arizona, where the court determines how restitution will be paid rather than the department of corrections, as a reason for the 80 percent cap on deductions.
During testimony on the bill, there were also a few people who voiced support for the legislation and some who even pushed for higher deductions.
"There is no amount of compensation enough to ease the victim's suffering. It should be 100 percent," Julie Kim said. "My suffering is just, it's a lifetime. And 80 percent, that's just, it's not enough."
Thursday's hearing marked the first presentation of the bill. The committee did not hold a vote.
Comment Policy (updated 4/20/2021): Please keep your comments civil. We reserve the right to delete comments or ban users who engage in personal attacks, use an excess of profanity, make verifiably false statements or are otherwise nasty. Comments that contain links must be approved by admin.