Innovation Zone proposal and 'Blockchains City' plan has skeptics. Will they be heard?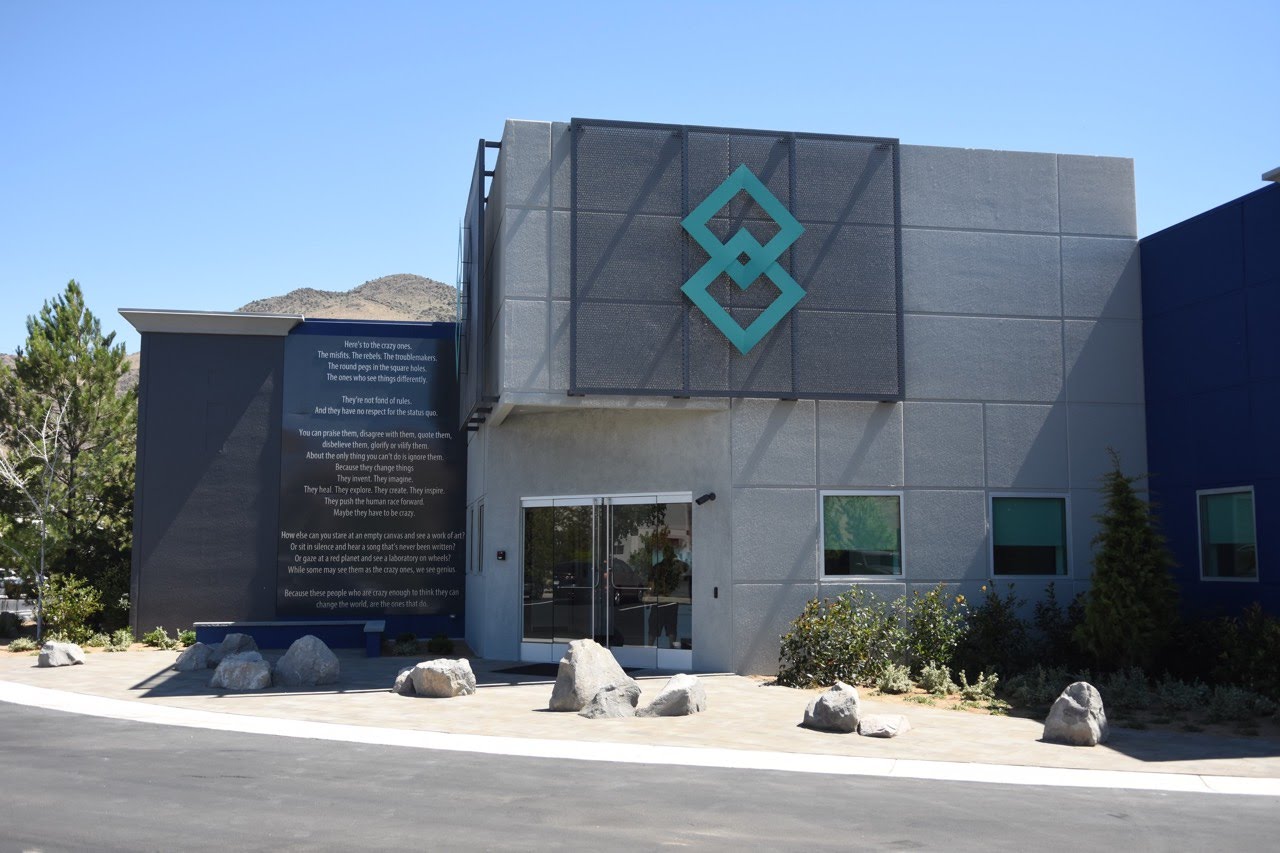 Like many highly successful politicians, Gov. Steve Sisolak is a deft salesman. He knows how to frame and pitch a deal, and how to close one.
That skill was on display Friday as he held forth via Zoom in an effort to build support for his Innovation Zones idea, which would clear the way for an audacious plan by Nevada-based company Blockchains LLC to create a county-within-a-county on 67,000 acres of undeveloped desert east of Reno in Storey County.
It will take the passage of legislation in a state whose lawmakers have historically been easily hypnotized by shiny objects at the expense of public education, health care, and tax fairness. But the salesman still has work to do amid a COVID-19-ravaged economy.
Blockchains LLC CEO Jeffrey Berns wants to build a semi-autonomous community rooted in blockchain technology and using digital currency with its own laws and rules. As I understand it, blockchain is the technology that enables a data storage, sharing, and recording network and allows information to be distributed but not copied. It's sort of a spreadsheet that can be duplicated and updated across a computer network in a decentralized location that at its best is more democratic and harder to hack. A little confusing? Perhaps. Just remember it's also the way digital currency such as Bitcoin and Litecoin move through the system.
Sisolak first alluded to the Innovation Zones idea in January during his State of the State address. Draft language of the Blockchains plan includes giving the company responsibility to cover services normally provided by government from tax collection to K-12 education.
Berns has the vision. He has the land. He has the technology. He has $250 million to break ground and the ability to spend much more. He's even acquired the necessary water rights. He also has an unabashed cheerleader in Sisolak, who managed to make Blockchains City sound like sunshine personified.
If you're wondering why Blockchains doesn't avoid all the fuss and just lease Storey County's politicians as so many others have done, you're not alone. Talk about a business-friendly county. Most of its ordinances over the years have been drafted on Mustang Ranch brothel stationery.
For that matter, isn't Nevada's business-boosting government already flexible enough to cater to every whim and whimper of the state's billionaire class?
The salesman's response: This is no time for cynicism, pal. It's time to dream big, and please don't call it a company town.
"This proposal is an exciting, unprecedented concept that has the potential to position Nevada as a global center for advanced technology and innovation while helping to create immediate, immediate positive impact and shape the economy of the future," Sisolak said, acknowledging that it is a "old and admittedly nontraditional approach to economic development."
On hand to accentuate the positive were Michael Brown, the retired president of Barrick Gold USA whom Sisolak appointed executive director of the Governor's Office of Economic Development, and Jeremy Aguero, the principal analyst at Applied Analysis.
Unlike more traditional Nevada business diversification efforts, Sisolak said the Blockchains plan would receive no tax abatements, financial incentives or public sector investment. It would produce a sea change of economic diversification at a pivotal time in a state shellshocked by the physical and economic effects of the coronavirus pandemic.
"We're still reeling from an economic crisis caused by a world health crisis," he said. "An economic crisis that hit Nevada as hard if not harder than other state due to the frailty of our economic structure and of course our reliance on the tourism and hospitality industry. This state has talked for years about economic diversification and expanding our economy into areas beyond casinos and gaming."
While strides have been made, he predicted the Blockchains development would be a game changer.
Nevada's track record for catering to the billionaire class in the name of economic development and diversification is decidedly mixed. Time will tell whether the red-carpet treatment given to Elon Musk's Tesla and the Raiders at Allegiant Stadium will end up in the win column for the state. We do know Tesla and the pro football team scored big.
Will this time be different?
The dystopian feel of daily life thanks to the coronavirus pandemic, high unemployment and the Trump administration's four-year chaos theory experiment has some Nevadans feeling more than a little skeptical about Blockchains City.
I didn't have to search far to find them inside the state's progressive political community, which perennially pushes hard for Democrats and often watches them conduct business as usual.
At Battle Born Progress, which recently reminded residents that Nevada billionaires' wealth has grown by $16.4 billion during the pandemic with their collective wealth jumping by 29 percent, Executive Director Annette Magnus fights a sense of deja vu. Following Friday's sales pitch, a Battle Born tweet reminded skeptics that Nevada "has been scammed before: Billy Walters – Raiders – Faraday Next up? -Ayn Rand innovation zone utopias."
"The tax structure's already business-friendly," Magnus said in a recent interview. "The problem is our education system, and healthcare system, and the services we give people are abysmal. So, if you want to attract the businesses here that will actually contribute to the economy the way to do that is to actually invest in education, in health care and mental health to bring good businesses to Nevada and keep them here. Because the reason they don't want to come is they don't want their children in our schools, and they don't like the fact that there's no affordable housing here for people. Those are the reasons that businesses don't come."
At the Progressive Leadership Alliance of Nevada, Executive Director Laura Martin echoed the unease.
While Martin said PLAN is "always welcome to new ideas" due to the state's one-trick pony economic structure, the new Innovation Zone plan comes at a time Nevada has shown "no real ideas for classroom overcrowding, or creating a mental healthcare system our state can be proud of. Why can't we be innovative and passionate about something that centers the people of the state instead of just the profits of a few wealthy businessmen?"
Sisolak on Friday implored skeptics to keep an open mind and dream big. It's clear he still has a way to go before he closes this deal.
John L. Smith is an author and longtime columnist. He was born in Henderson and his family's Nevada roots go back to 1881. His stories have appeared in Time, Readers Digest, The Daily Beast, Reuters, Ruralite and Desert Companion, among others. He also offers weekly commentary on Nevada Public Radio station KNPR. His newest book—a biography of iconic Nevada civil rights and political leader, Joe Neal— "Westside Slugger: Joe Neal's Lifelong Fight for Social Justice" is published by University of Nevada Press and is available at Amazon.com. Contact him at [email protected]. On Twitter: @jlnevadasmith
The Nevada Independent is raising $200,000 by Dec. 31 to support coverage of the 2024 election.
Tax-deductible donations from readers like you fund this critical work.
If you give today,your donation will be matched dollar-for-dollar.
Give + Get Matched
Featured Videos