Inside Local 872: White runs LV laborers union his way, and feds suspect that's the problem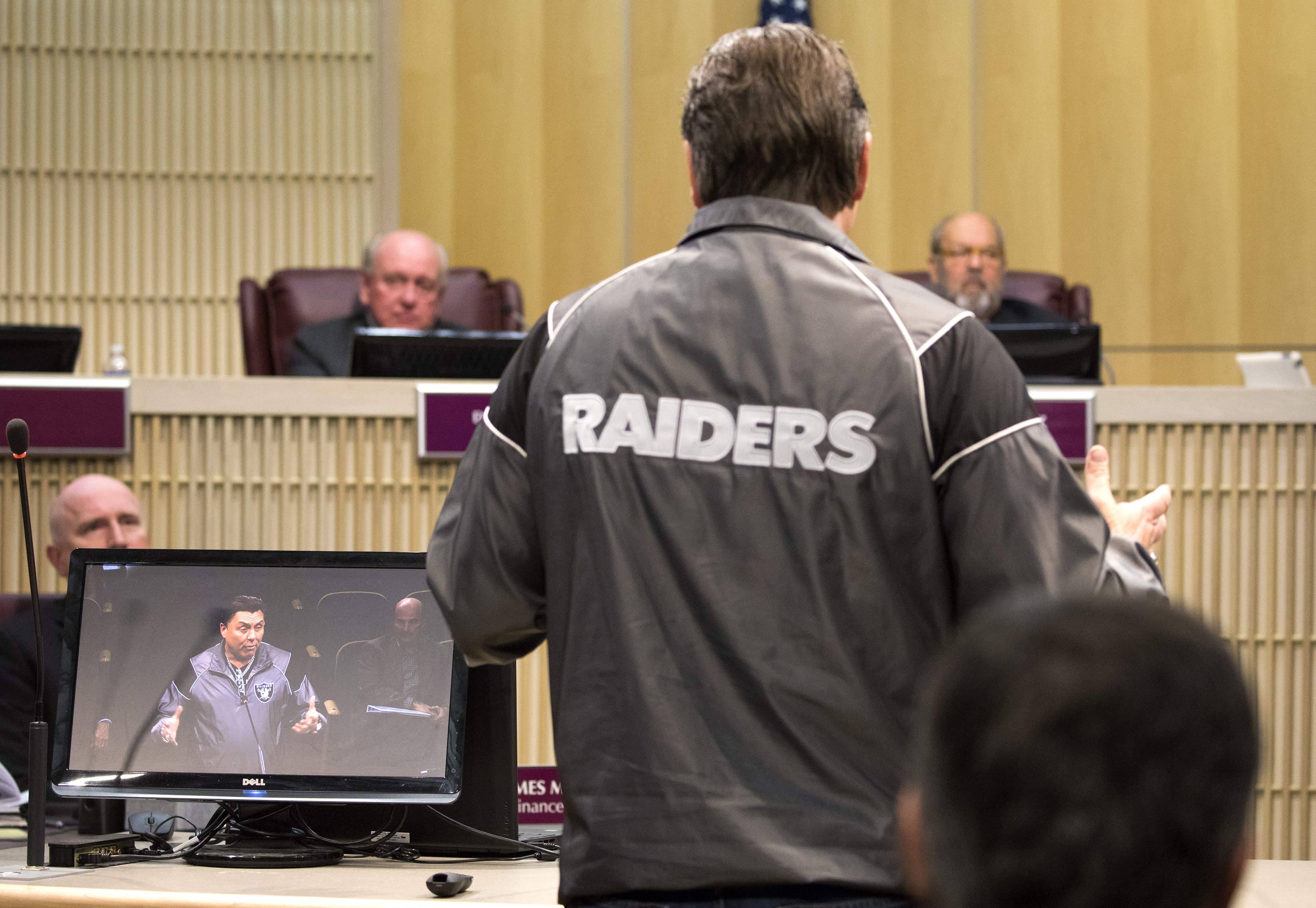 Part II
In a casual moment, scrappy Las Vegas laborers union Secretary-Treasurer and Business Manager Tommy White will tell you he has an open-door policy down at Local 872.
That offer doesn't appear to extend to Department of Labor Office of Labor-Management Standards (OLMS) investigators. They've subpoenaed White for paperwork as part of a federal complaint alleging recent election improprieties at the local, and according to court documents are having a heckuva time getting cooperation from anyone at the union office at 2345 Red Rock Street.
Those who have followed White's career as the boss of Local 872 and its estimated 2,500 members aren't surprised in the least. He took control of the union in 2003. I wrote my first article about alleged elections improprieties in 2004.
But the more things change, the more Tommy White reminds his critics he doesn't plan to go anywhere without a fight. He's seen member complaints and labor department disputes before.
These days, the U.S. attorney's office and Department of Labor are trying to determine the validity of four Local 872 member complaints alleging multiple improprieties prior to a May 31 election of officers. The protesting members allege a failure to provide proper notice and of officer nominations and the refusal of Local 872 officials to follow their own Constitution and Bylaws. Other election shenanigans that prevented a fair process from going forward are also alleged.
"To date, Local 872 has refused to comply with the Subpoena or present Local 872 union officials for interview by OLMS," a recent government filing states. "Local 872's failure to comply with the Subpoena or present Local 872 union officials for interview by OLMS has impeded and is impeding the Secretary's investigation ... of the Local 872 member administrative complaints protesting the nomination process for Local 872's May 31, 2018 election of officers."
In response, counsel for White and Local 872 have essentially told the labor department investigators to stuff it. They lack jurisdiction.
They what?
The labor department may have actual jurisdiction over labor unions, but Local 872 isn't like most labor unions. And Tommy White says he's not complying with the subpoena — not until the parent Laborers International Union of North America completes its inquiry.
Perhaps that only seems like a never-ending process.
When I first wrote about a firestorm inside Local 872 in 2004, White was accused of practicing favoritism, hamstringing challengers to his power base and running the union office like his own social club. He was later accused of race and sex discrimination by other minority members. He won and lost rulings, but always maintained control of the local.
By 2015, six Local 872 veterans calling themselves the Members First slate began campaigning to wrest control from White and his loyalists. Four of the six were disqualified from running. Although several were stopped on technicalities, one was accused of being illiterate and another of having a felony criminal record. When they complained to the Department of Labor, and later the international itself, the fight was on. Although U.S. District Judge Gloria Navarro ruled in their favor on pertinent issues, White once again emerged on top.
White says his tenacity has paid big dividends over the years, racking up good-paying jobs for members until Southern Nevada's economy was flattened by the recession. It's one reason, one says, he was such an unabashed advocate of the controversial, $1.9 billion Raiders football stadium project.
He adds that he's good to his members and argues that Local 872 "sets an excellent example in the community." He points to the Construction Industry Workers Charity Foundation, which reports generating $3.1 million in recent years and "assisting hundreds of families." And the Laborers Health and Wellness Clinic and patient advocacy program have occurred during his tenure. Union members assist veterans organizations and a variety of local charities and are easy to spot in their Local 872 T-shirts.
The union has donated to Metro to help pay for officer body cameras, he notes, and is proud of its member benefit family holiday parties, apprenticeship program, and college scholarship efforts.
White hasn't done badly himself. His salary and benefits, approved by the international and the local executive board, have long been the envy of most local labor leaders: He received approximately $380,000 in 2015. That's a long way from the $113,000 he earned in 2004, White's first year as secretary-treasurer, according to unionfacts.com.
That high salary combined with White's high political profile make some local union members steam as the local pulls out of a long period of high unemployment and continues to hear about possible problems with the pension fund.
They're not rumors.
Each year Local 872 receives a status report prepared by the Cheiron actuarial company for the Construction Industry and Laborers Joint Pension Trust for Southern Nevada. Although it doesn't address contractual or legal issues, it gives a clear, accurate picture of the health of the union's pension and how it's trending.
The diagnosis isn't cheery: After its funding ratio reached 85 percent in 2008 and rebounded to 83 percent in 2010, the slide began. Its pension fund investments returned just 3.6 percent for 2014 and generated a $16.2 million actuarial loss when compared to the 7.5 percent return needed to maintain the retirement's health. An additional contribution of $2.9 million would be needed for the next 15 years to maintain stability after years of higher-than-anticipated demands, weak investment returns, and rising administrative expenses. With participation and cash flows down, the plan was certified as "Endangered" under the Pension Protection Act.
The pension plan was moved to "Critical" beginning in 2016 after it returned just 1.4 percent on its investments and the funded ratio value of the assets dipped from 65.2 percent to 57.5 percent. Increased contributions were meant to stem the lost ground, but the pension plan isn't making "scheduled progress," according to Cheiron's 2016 report. Unfunded liability at that time: $487.2 million due in large part to a "negative return on assets."
White counters that the pension plan is hardly unique in experiencing problems as the community emerges from recession. Those challenges have increased with more members retiring and working less due to disability.
He says he's proud of the plan, but high unemployment during the recession substantially trimmed the hours members worked and made contributions to the fund. Despite a testy meeting recently in which the pension issue was aired, White says, "I feel very confident about the pension. We have to get the pension from being upside down. The last thing I want to do is have any laborer wind up losing their pension. But our pension fund is doing very well compared to a lot of pension funds around the country. ... Remember, it's my pension, too."
With so many blazes burning at Local 872, it might consider partnering with the firefighters union. Multiple complaints from disgruntled members, a pension plan that will need a decade to balance itself. And there's no shortage of rumors of trouble ahead.
If Tommy White is fazed by any of it, you wouldn't guess it.
"I try to tell it like it is, and some people don't like that," he says. "A lot of people might not like what I have to say, but at the end of the day, that's on you."
Disclosure: Local 872 has donated to The Nevada Independent. You can see a full list of donors here.
John L. Smith is a longtime Nevada columnist and author. Contact him at [email protected]. On Twitter: @jlnevadasmith.
The Nevada Independent is raising $200,000 by Dec. 31 to support coverage of the 2024 election.
Tax-deductible donations from readers like you fund this critical work.
If you give today,your donation will be matched dollar-for-dollar.
Give + Get Matched
Featured Videos