Is the City of Sparks hiring?
Raise your hand if you'd also like a six-figure buyout when you're fired.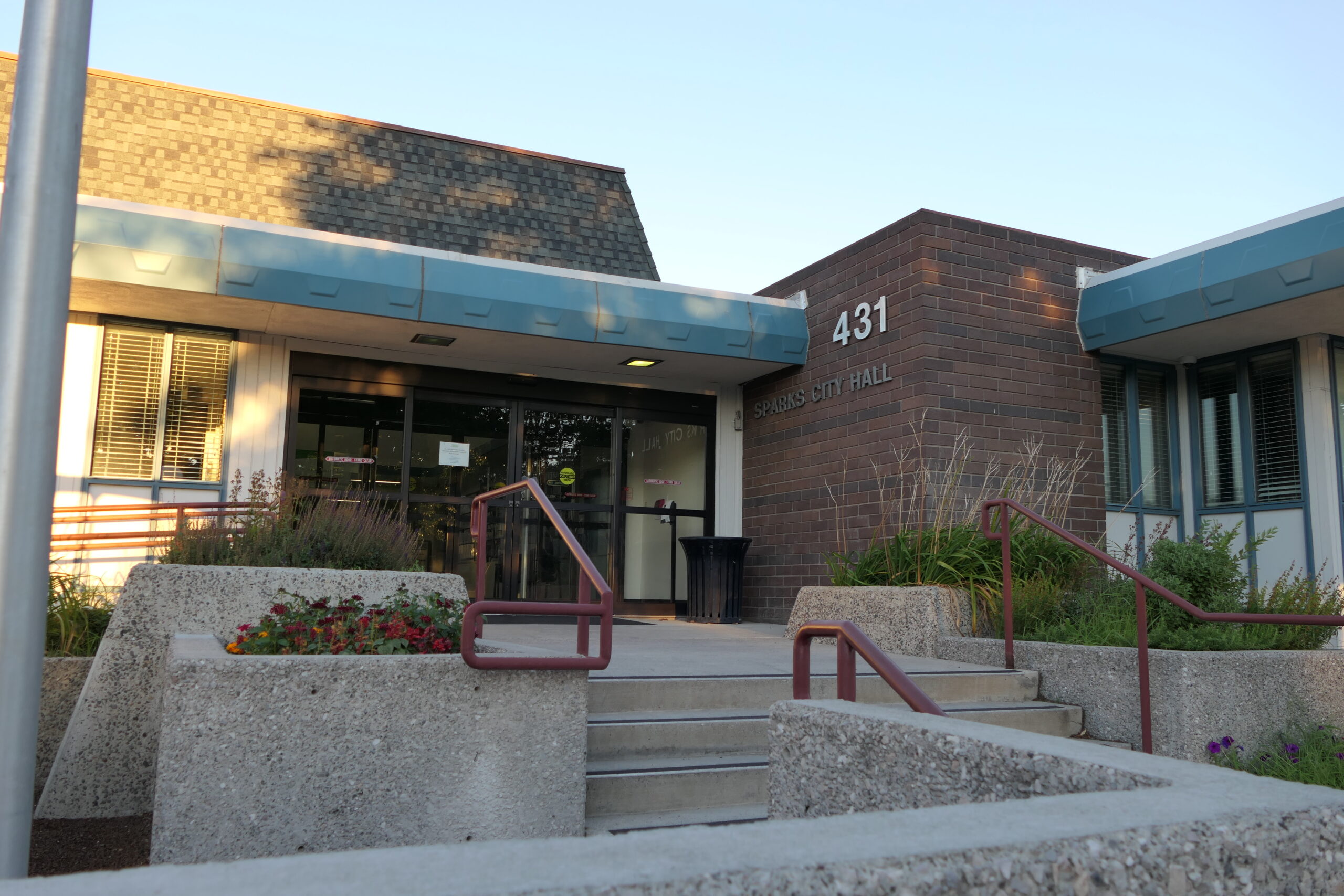 It's only fitting that Sparks City Manager Neil Krutz found a way to mismanage his likely termination.
As I discussed in January, Krutz made what should have been a résumé-generating mistake when he used the City of Sparks' YouTube channel to announce the firing of the city's fire chief. That action alone, regardless of the circumstances preceding it or the content of the video itself, would have been inexplicable and inexcusable coming from a freshly promoted team supervisor, much less someone with Krutz's decades of experience in public service.
Krutz, however, made a bad mistake worse by announcing that he was firing the fire chief — well, that he and the fire chief had mutually accepted the chief's "resignation" — due to "serious criminal charges" that had not yet been filed in court.
How did Krutz know criminal charges were about to be filed? See, that right there is a great question. The now-former fire chief wasn't formally charged until the following week — and, adding insult to injury, he was even mischarged for a few days. Unless "gossip with the defendant's immediate manager" is on the list of pretrial activities mentioned in the American Bar Association's diagram of how criminal cases move through courts, Krutz should have been notified at the exact same time as the rest of us — namely, when the complaint was filed in court and not a moment sooner.
That mistake, compounded with the more general error of publicly terminating someone's employment over the internet, may cost the city hundreds of thousands of dollars. Though Sparks' fire chiefs can be terminated for cause, including being charged with a felony, the city still must provide 30 days written notice — and, just as importantly, must actually wait for an arrest, indictment or charge to be formally filed.
Otherwise, the city can either accept a written mutual agreement terminating the chief's employment or the city can terminate without cause — in which case the fire chief not only must receive 90 days of advance notice, he also must receive a full year's pay and benefits after termination.
It's at this point that I should note there's a difference between having a written mutual agreement to terminate employment signed by both parties in hand and verbally announcing there was a mutual agreement on the city's YouTube channel. One involves creating easily producible paperwork and protects your employer from liability. The other involves shouting "I declare mutual resignation!" in your office while a camera is pointed at you, which protects the incomes of the lawyers your former employee will hire to represent them against you.
Fortunately for Krutz, his employers were a bit more forgiving than he is. Consequently, despite making an astonishingly poor decision that will likely cost every resident in Sparks at least $1 (Sparks has just under 110,000 residents, so the city doesn't have a lot of pockets to pull hundreds of thousands of dollars from), his contract was renewed in May — though only by the thinnest of all possible margins. Mayor Ed Lawson cast the tie-making vote that kept Krutz employed, stating, "Mr. Krutz has an exemplary record, never been written up for anything, has no blemishes on his record, and everybody has a bad year."
That, however, was three months ago. Since then, Krutz became "temporarily unavailable." Then he asked Sparks to pay $600,000 to buy out his contract.
There's just one problem — his contract doesn't require the city to pay him $600,000 to leave. Terminating a city manager without cause requires the same functional payout as the city has to pay when it terminates a fire chief without cause — namely, a year's worth of salary and benefits.
Though Krutz makes a handsome salary and enjoys a generous benefits package, his employment doesn't cost the city $600,000 per year. Since, unlike Krutz, members of the Sparks City Council (or perhaps their beleaguered city attorney) can actually read an employment contract before acting on it, they realized this was a raw deal and, last Friday, reacted appropriately by rejecting his offer. Now he's on paid administrative leave and the mayor himself has asked for his employment contract to be terminated.
It's at this point that I should note that, if the city council didn't want to employ Krutz, the city would have saved six month's salary and benefits if it simply refused to renew the contract in May. Instead of doing that, however, the city council kept him as city manager for another year — but it also voted to hold Krutz more directly accountable, as one would expect an employer dealing with a struggling employee might do.
I wonder if becoming "temporarily unavailable" and asking for a buyout in excess of one's employment contract is the standard operating practice he encourages employees to follow when they are struggling to meet his standards? I also wonder if anyone noticed that "neglect of duties" is listed as a cause for termination in his employment contract?
Replacing Neil Krutz with a potted ficus would be an improvement — potted plants, after all, don't get the urge to star in YouTube videos and they don't get the urge to shake their host city down for hundreds of thousands of dollars. Krutz's mismanagement, however, is only the most obvious problem Sparks' city council needs to address. There's another, more serious structural issue that the city council needs to address.
Both the fire chief's and city manager's contracts, which promised at least six months of salary and benefits if the city either tried to remove them without cause or refused to renew their contract, put the city in impossible positions, introduced unnecessary reputational and fiscal liabilities and insulated the highest ranking members of the municipal bureaucracy from accountability.
There's an argument to be made for providing salary and benefits to government employees after they're laid off. Unemployed workers, regardless of who they work for, would draw from unemployment insurance and Medicaid. Letting the city accept and directly fund those risks instead of passing the buck to state or federal government bureaucracies could potentially provide more efficient protections to its workers, benefiting its workforce and its taxpayers.
That argument, however, runs thin when it's applied to the highest levels of the city's management structure.
City managers and department heads are highly qualified, paid handsomely and are placed into positions of considerable power, responsibility and public trust. Given their superior qualifications, their services should be in high demand. Consequently, they shouldn't need up to a year's worth of protection from the vagaries of the job market.
Additionally, given the amount of responsibility senior managers hold and the corresponding amount of damage a poor manager can do to the city's pocketbook and reputation, the city must be able to quickly and efficiently remove underperforming senior management.
Sparks could start by quickly and efficiently removing Neil Krutz.
David Colborne ran for public office twice. He is now an IT manager, the father of two sons, and a weekly opinion columnist for The Nevada Independent. You can follow him on Mastodon @[email protected], on Bluesky @davidcolborne.bsky.social or email him at [email protected].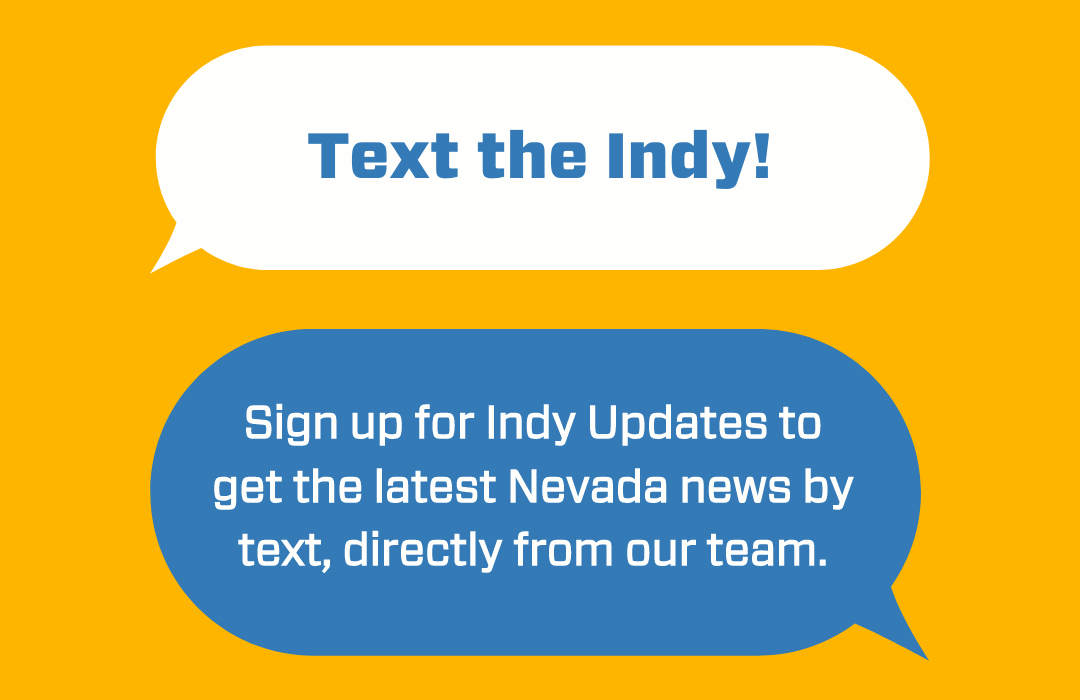 Featured Videos