Is there a lesson for Nevada from California's recall rejection?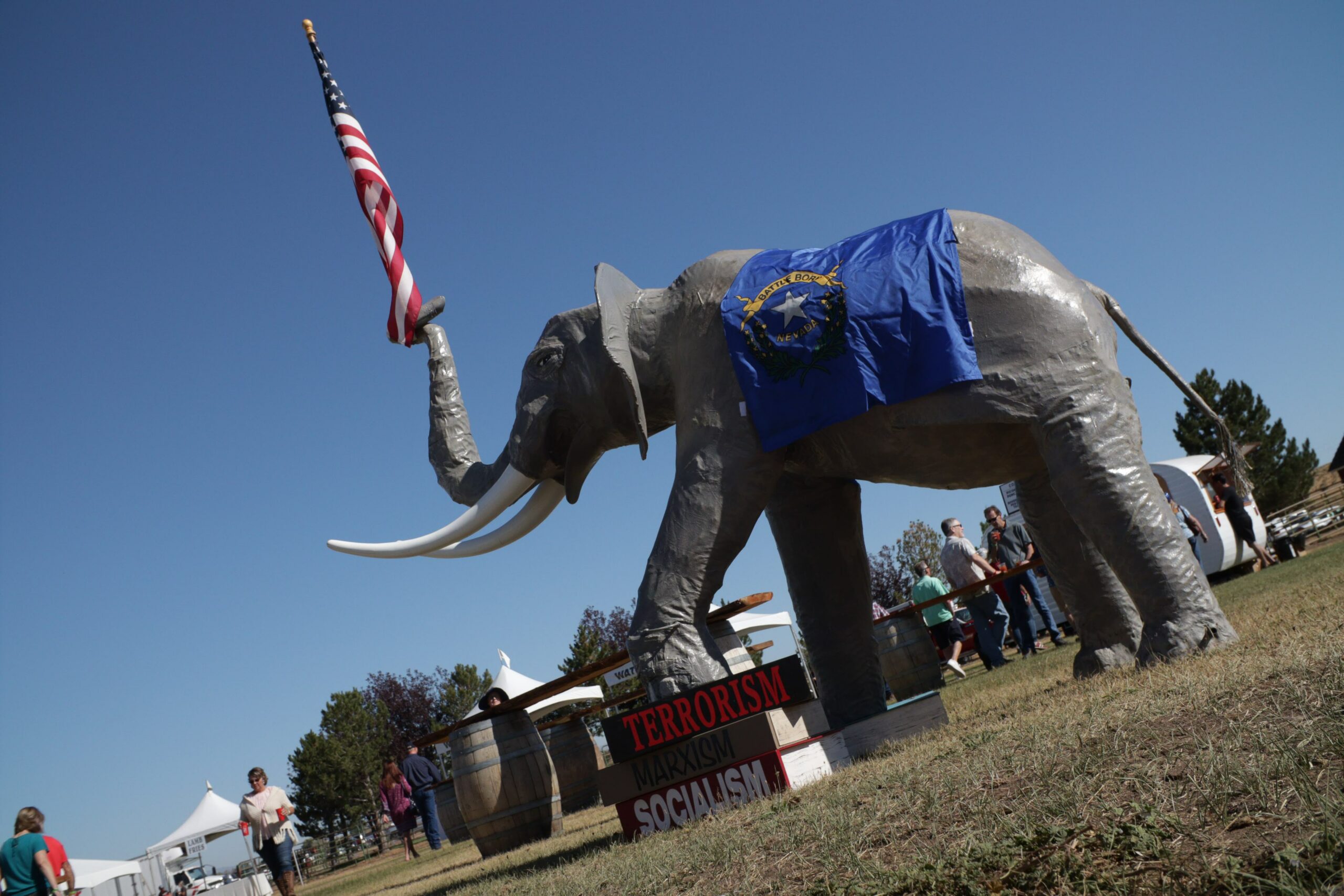 In the end, California Gov. Gavin Newsom made it look almost too easy.
Facing a recall election that only a few weeks ago appeared uncomfortably close, Newsom on Tuesday stiff-armed a crowded field of challengers topped by libertarian talk show host Larry Elder. It was Elder, a favorite of the far right and the state's diehard Trumpers, who promised to cancel California's vaccine mandates before drinking his first cup of tea as governor.
Suffice to say, the Darjeeling's getting very, very cold.
Democrats and their allies in political punditry are drinking something stronger. Newsom's resounding victory is being heralded as everything from a win for vaccine and mask mandates to a full-throated endorsement of progressive politics in the nation's most populous state.
The New York Times and other major news outlets have joined the festivities. The Times has called the victory "a Covid referendum" and "a political victory for vaccination." By ginning up so much vitriol over Newsom's strict approach to the COVID-19 pandemic, Republicans missed "the best chance in years" to regain control of the state house.
A tank of gas to the east, I wonder whether this week's recall provides real insight into Nevada's own roiling political Petri dish. As the 2020 midterm election ramps up, can this state's Democrats and in-fighting Republicans learn from California's pummeling of Larry Elder and the Big Lie theorists, anti-vaxxers, and confused constitutionalists?
First, the obvious. Newsom remains in office because of a well-funded GOTV campaign that resulted in a high turnout of Democrats in a state that's trending bluer than Tom Waits on a bender. The character Newsom has displayed during the pandemic has shown in a brand of leadership that's vilified by the opposition, but to date is showing results.
Give or take that tone-deaf but undoubtedly delicious dinner he enjoyed with lobbyists at chef Thomas Keller's The French Laundry, he wasn't exactly damaged goods going into the recall effort that not even vaguely resembled the 2003 voter recall of Democratic Gov. Gray Davis by Hollywood action star Arnold Schwarzenegger. The anti-Newsom campaign reeked of too many pity-party Republicans with far more money than sense. (If it's any solace, Eater San Francisco calls the restaurant the recall's biggest winner. Note to Elder: There's tea on the menu.)
Not to oversimplify things, but California is no Nevada, and vice versa. The one thing Silver State Democrats should take away from Tuesday's recall is that nothing clears the political poker table like turnout. Pound chests, produce ads, knock on every door: The winner is the one that gets out the most votes.
But the voter registration numbers in the Silver State don't hold the same easy assurances for Democrats as they do for their allies to the West. Nevada politics is still vulnerable to chip-stack campaigns, where even a poor player with a good haircut and enough money has a chance of winning.
It's also true that, Gov. Steve Sisolak's best efforts acknowledged, Nevada's pandemic response has bounced near the bottom of the country. Its heavy reliance on a service-worker economy has made it especially susceptible to airline schedule reductions, mask mandates, and the kind of anti-vax hysteria that has become part of the talking points for GOP candidates.
In fact, it's more evident each day that Nevada Republicans have replaced their traditional small-government rhetoric with an even bigger Trumpian bullhorn. They appear unlikely to walk about from Trump's Big Lie about widespread voter fraud in the 2020 election. Candidates to date show zero interest in calling out the dangerous and orchestrated disinformation campaign about the importance and efficacy of the vaccine combined with medical best practices such as mask wearing and social distancing.
Although a recent CNN poll found that a jaw-dropping 78 percent of Republicans believe that Joe Biden didn't win enough votes to become President, California GOP insiders sensed something different going on in the recall campaign.
Could even loyal Republicans be getting tired of hearing the sound and fury of the debunked Big Lie? Might some contingent of the GOP step forward and campaign for vaccination? Or at least endorse the science?
It would be nice to think so, but with U.S. Senate candidate Adam Laxalt intimating that his campaign is preparing to file preemptive lawsuits, and the anti-mask, anti-vax zealots waving their Gadsden flags in rural towns and city streets, I wouldn't bet on it.
To make matters tougher for Republicans, the state is on the way to receiving more than $3 billion from President Biden's $1.2 trillion bipartisan infrastructure plan. In a state forever "humbled by long neglect," as historian Gilman Ostrander observed, all Nevadans stand to benefit from someone in the White House who gets things done.
With Tuesday's victory no longer in doubt Tuesday evening, just after 9 p.m. Newsom tweeted, "We rejected cynicism and bigotry and chose hope and progress."
The line has a nice ring to it.
I wonder if Nevadans will hear that message above the howling winds of 2022.
John L. Smith is an author and longtime columnist. He was born in Henderson and his family's Nevada roots go back to 1881. His stories have appeared in Time, Readers Digest, The Daily Beast, Reuters, Ruralite and Desert Companion, among others. He also offers weekly commentary on Nevada Public Radio station KNPR. His newest book—a biography of iconic Nevada civil rights and political leader, Joe Neal— "Westside Slugger: Joe Neal's Lifelong Fight for Social Justice" is published by University of Nevada Press and is available at Amazon.com. He is also the author of a new book, "Saints, Sinners, and Sovereign Citizens: The Endless War Over the West's Public Lands." On Twitter: @jlnevadasmith.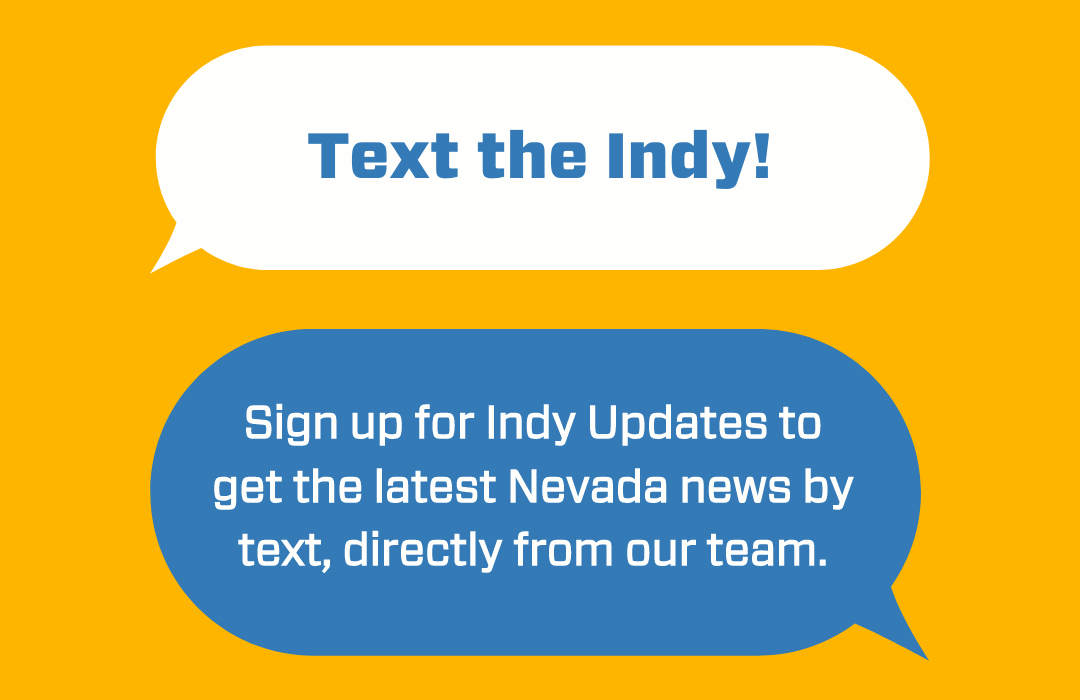 Featured Videos
Comment Policy (updated 4/20/2021): Please keep your comments civil. We reserve the right to delete comments or ban users who engage in personal attacks, use an excess of profanity, make verifiably false statements or are otherwise nasty. Comments that contain links must be approved by admin.