'It's been a difficult year' – MGM's Murren discusses hotel-casino sales, financial challenges and company layoffs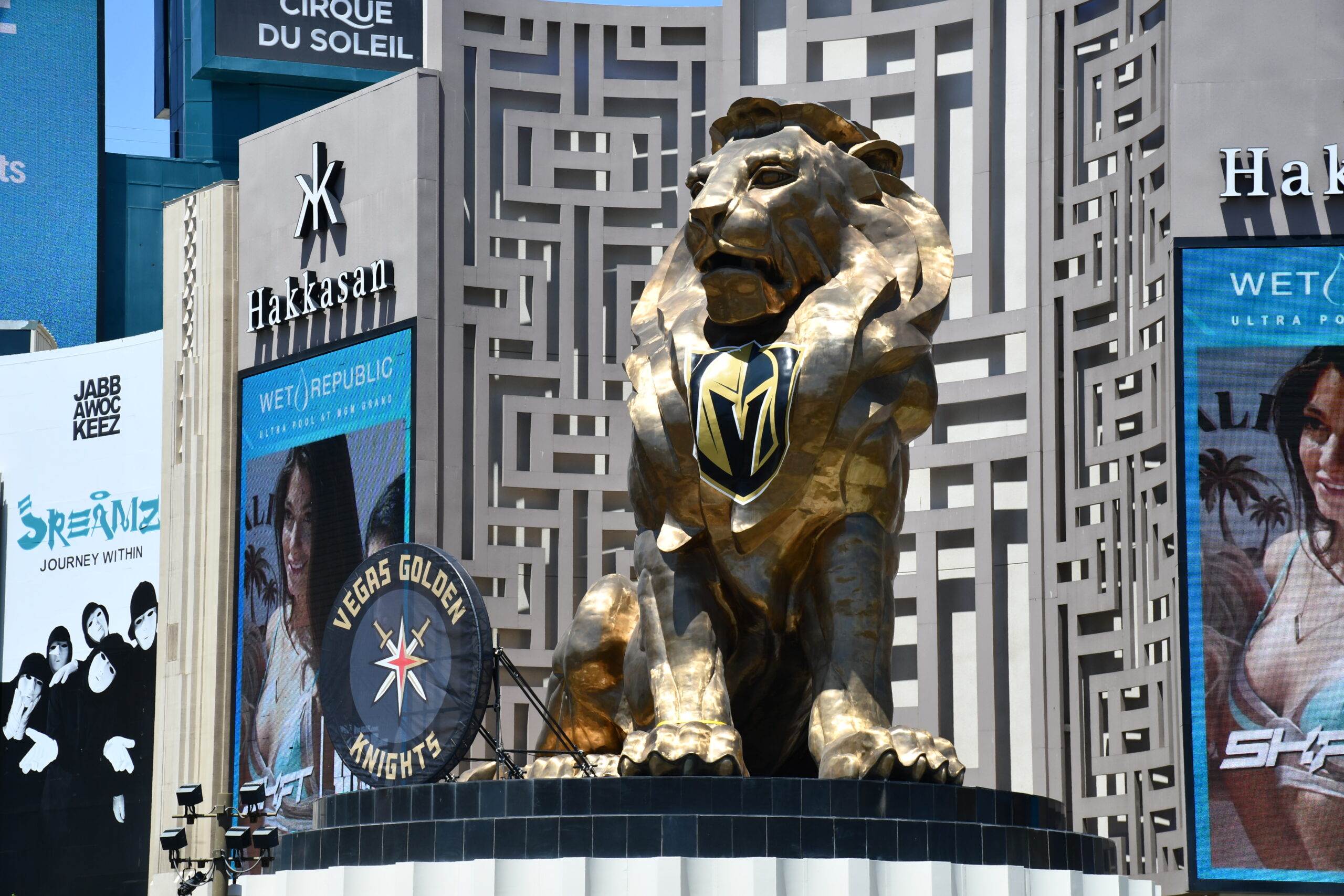 Jim Murren won't flat-out predict an economic downturn is about to hit the U.S., but the chairman and CEO of MGM Resorts International said the signs are there and he isn't taking any chances.
That is one of many reasons the company agreed last Tuesday to sell Circus Circus Las Vegas to rival casino operator Phil Ruffin for $825 million and struck a sale-leaseback deal for Bellagio with Blackstone Real Estate Income Trust for $4.25 billion.
The net proceeds from the transactions – roughly $4.3 billion after taxes – goes directly to MGM's balance sheet, allowing the casino giant to reduce a portion of its $15 billion in long-term debt and allow the company to focus on "high growth potential" opportunities.
"These transactions make us far less vulnerable in any global economic cycle," Murren told The Nevada Independent a day after the deals were announced. "We're late in that economic cycle and we need to be prepared for the unforeseen."
The casino sales, which are expected to close by the end of the year, had been rumored for months and didn't take the investment community by surprise. MGM Resorts announced in January it had formed an ad-hoc committee of its board that was tasked with evaluating the company's Las Vegas Strip real estate.
Murren said the potential for other casino sales and leasebacks allows MGM to continue to "unlock and monetize" the value of its real estate.
Murren is hopeful the Bellagio and Circus Circus deals will financially fortify two of MGM's endeavors: The effort to win one of three Japanese integrated resort licenses and expansion of the company's position in the growing U.S. sports betting market.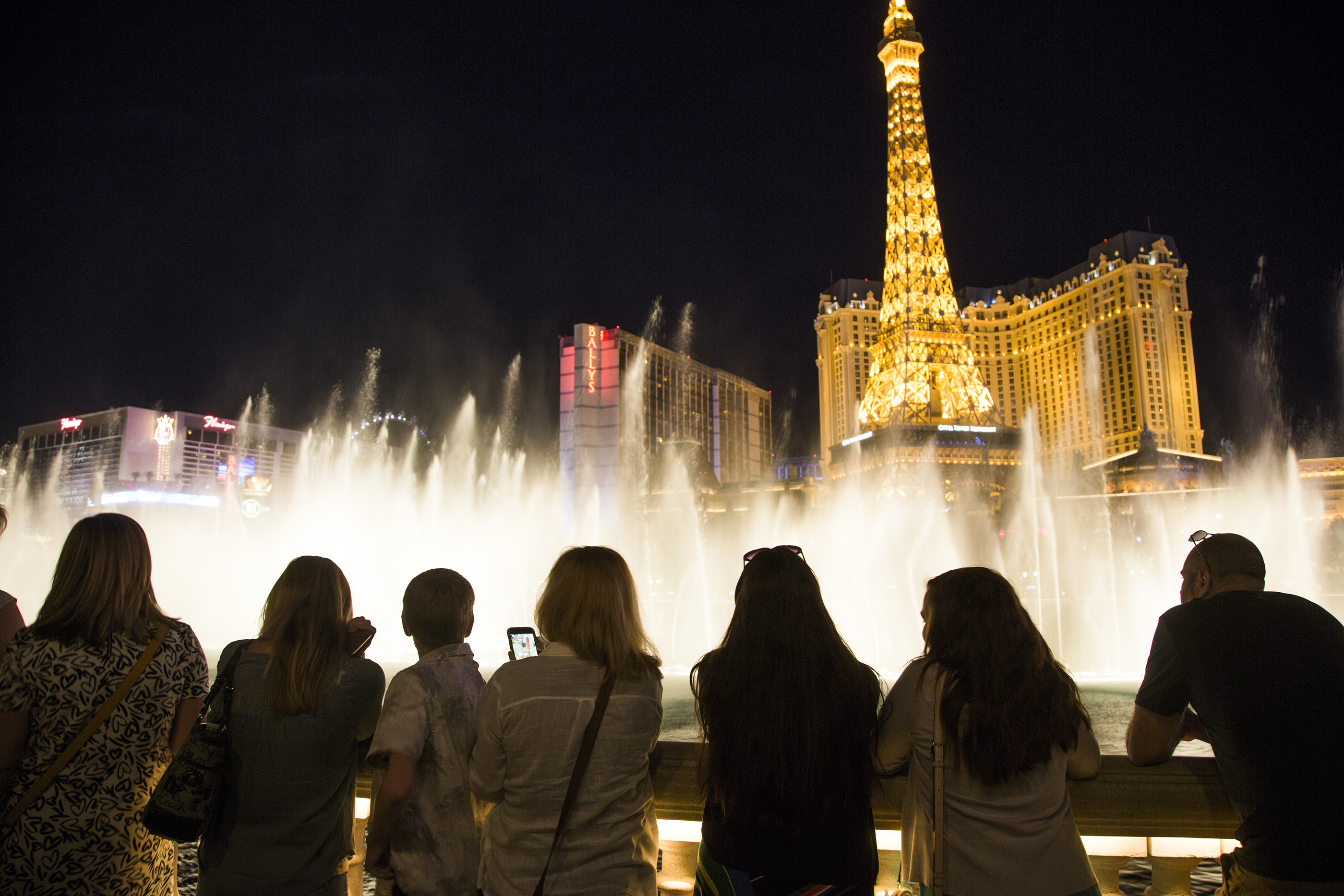 During a 40-minute interview, Murren acknowledged the first nine months of 2019 have been challenging. The company was under pressure from investors wanting to see a boost in MGM's stock price. Activist hedge funds, including Starboard Value and Canyon Capital Advisors, acquired small positions in the company and were trying to force some changes in MGM's structure, such as the sale and leaseback of Bellagio and balance sheet improvement.
The MGM 2020 plan, a companywide cost reduction effort to build cash flow, reduce costs, and streamline operations, led to layoffs of more than 1,000 employees, most of whom were management level.
Two years after the largest mass shooting event in U.S. history, MGM also announced a settlement agreement to resolve litigation. The casino operator will pay between $735 million and $800 million to more than 4,400 individuals and families who sought compensation for a range of physical and psychological harms after a lone gunman fired multiple weapons from the 32nd floor of Mandalay Bay across the Strip onto the Route 91 Harvest Music Festival. MGM owns both the resort and the festival grounds and has insurance coverage of $751 million to fund the settlement.
"It's been a difficult year," Murren said. "And the year is not over. We have tried to accomplish a lot, and I believe this puts us to where I think we need to be as a company."
Murren, 58, was named CEO in 2008 and has held the titles of president, chief financial officer and chief operating officer during his 21 years with MGM Resorts. The company almost went bankrupt in his first year as CEO because of the recession, which exacerbated the financial complexities surrounding construction of the $7.9 billion CityCenter complex.
"I lived through the last recession, and we take responsibilities to our community seriously," Murren said. "We're a Nevada-based company and MGM Resorts is the largest private employer (a workforce of 55,000) in the state. We know the economy is not going to grow every year. Whatever happens, we have to be prepared, and we need to do so in a position of strength. Our goal is to build a good balance sheet and reinvest in high-growth opportunities."
More deals
Murren said the work of an ad-hoc committee — three board members with real estate expertise — is 'ongoing," naming MGM Grand Las Vegas and the two properties MGM operates within CityCenter – Aria and the non-gaming Vdara – as the company's last three potential sale and leaseback opportunities on the Strip.
Murren said the committee, which is headed by board member Paul Salem, senior managing director emeritus of Providence Equity Partners, "invested a lot of time on super-complicated issues. The committee will continue to seek more opportunities."
Six of MGM's Strip resorts and the Park Entertainment District are owned by MGM Growth Properties – the company's real estate investment trust spin off. The REIT also owns MGM properties in Mississippi, Michigan, Ohio, Maryland, Atlantic City and New York. Only the MGM Springfield in Massachusetts is not under REIT ownership. MGM Resorts, which owns 68 percent of MGM Growth, leases the properties and pays annual rent.
The sale and leaseback of Bellagio to Blackstone was at a multiple of 17.3 times the annual rent of $245 million MGM will pay. According to gaming analysts, the figure was the highest multiple ever seen in a gaming REIT transaction.
Murren looked at the deal in another way. When then-MGM Grand Inc. acquired Mirage Resorts in 2000, the company paid $6.4 billion for eight operating or planned resorts.
"We just sold the real estate of one of those resorts for $4.25 billion," Murren said. "Another way to look at it: Mirage spent $1.8 billion to build Bellagio. We always believed our real estate was undervalued by the investment community."
Several analysts agreed with Murren.
"We see the transaction as a positive for any operator looking to potentially sell Las Vegas Strip real estate given the high multiple paid, though we do note the Bellagio is a premier Strip asset and may not be a strong comparison for other Strip assets potentially up for sale," said SunTrust Bank gaming analyst Barry Jonas.
Deutsche Bank gaming analyst Carlo Santarelli said, "MGM is effectively selling $245 million in annual rent for $4.25 billion." MGM Resorts is also receiving a 5 percent ownership in the Blackstone REIT. Santarelli said that stake was valued at $50 million.
Murren said the key takeaway from the Bellagio deal was that customers and employees "will not see any changes whatsoever at Bellagio, which will remain an MGM-operated resort and we're responsible with paying the annual rent check."
Added Union Gaming Group analyst John DeCree, "Based on these asset sales, we believe MGM's remaining real estate portfolio should be re-rated, particularly the MGM Grand, which could be monetized in the future."
Circus Circus land
The sale of Circus Circus included 103 acres, more than half of which covers a recreational vehicle park, festival grounds and undeveloped parcels.
"We were surprised to the up side by the sale price of Circus Circus," DeCree said.
Murren said the "handshake deal" between him and Ruffin was simply a matter of parting ways with a property that doesn't fit into the company's overall plans. Ruffin, who acquired Treasure Island from MGM in 2008, will pay $662.5 million in cash and $162.5 million in notes due in 2024.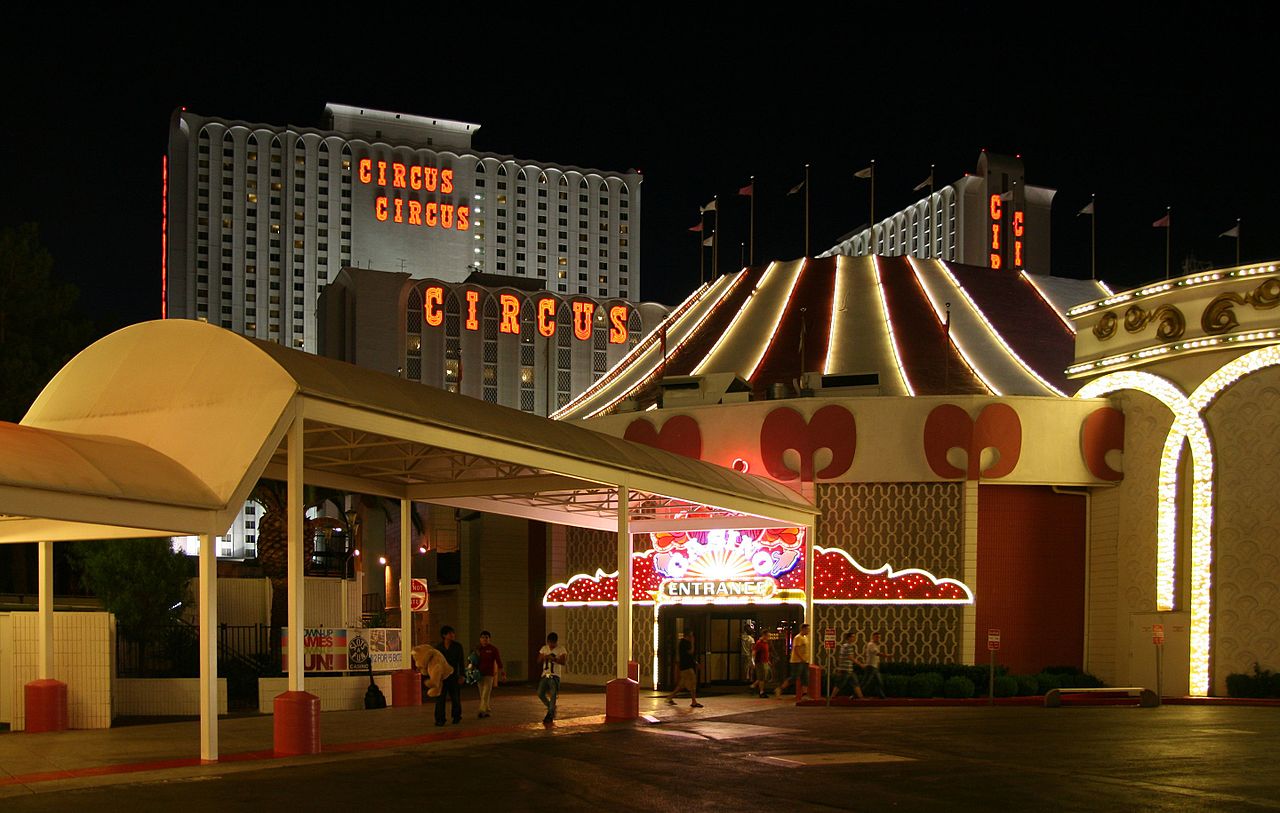 Murren recalled advice given to him by the late Kirk Kerkorian, the company's founder, who said anything that is good for Las Vegas is good for MGM Resorts.
"Kirk said to never stand in the way of someone else's idea if it attracts capital," Murren said. "'If the tide rises, MGM's boat will rise,' Kirk would tell me. Phil has a vision for Circus Circus that I believe will benefit the community. He has the passion and financial means to do something with that property, and that's healthier and better for the community."
Japan
MGM's efforts to win a license to build and operate an integrated resort casino in Osaka, Japan is the largest beneficiary of the two transactions. By strengthening the balance sheet and reducing debt, the company is in an improved financial position to finance a development, which could cost upward of $10 billion.
Osaka government leaders want to see an integrated resort built in time for an international Expo in 2025.
In 2017, Japanese lawmakers approved legislation for three integrated resort complexes, which would include casinos, hotels, restaurants and non-gaming attractions, such as retail, conference facilities and entertainment venues. Japan still has still not formulated the request for proposal process nor settled on locations. Analysts predicted the market could become the world's largest gaming destination behind Macau.
MGM Resorts adopted an "Osaka First" strategy and has not wavered from the plan. In January, the company named former Nevada Gov. Brian Sandoval as president of global gaming development.
In the last six weeks, MGM's U.S. competition for Osaka has evaporated. Las Vegas Sands, Wynn Resorts and Hong Kong-based Melco Entertainment decided against bidding against MGM and focused efforts on Tokyo, Yokohama and other Japanese cities. Caesars Entertainment abandoned its Japan licensing process altogether.
Murren said he's not taking anything for granted, though. Malaysia-based Genting Berhad, which is developing the $4 billion Resorts World Las Vegas, and Hong Kong-based Galaxy Entertainment, which acquired 5 percent of Wynn Resorts last year, are still in the running for Osaka.
"We want to win. Japan is the single biggest opportunity for this company," Murren said. "As of today, we have tremendous financial capital. We have a tremendous partnership with Orix (a Japanese company with a strong presence in Osaka) and we have other partners we haven't disclosed yet. We feel very strongly about the merits of the market."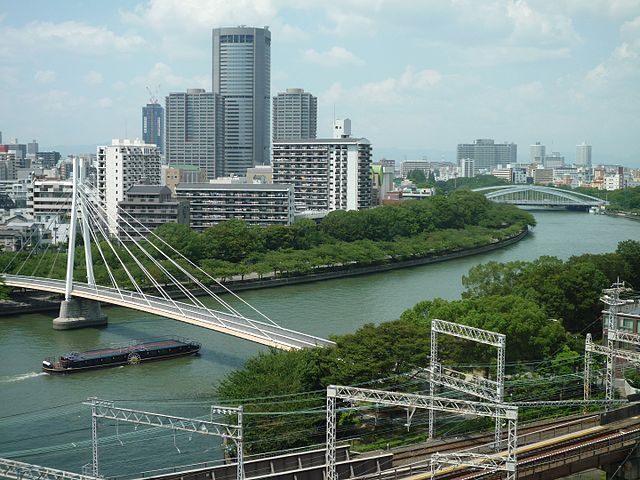 Global Market Advisors Partner Brendan Bussmann, who has followed the Japan licensing process, said MGM is in a strong position for Osaka's. The balance sheet improvement through the Bellagio and Circus Circus deals "solidify" that spot.
"There's no doubt in my mind that MGM will have competition from strong international operators such as Galaxy and Genting," Bussmann said. "But this week's developments to enhance their level of cash is necessary to be competitive in Japan because of the term of the license and the expense of the project."
Sports betting
MGM Resorts, through the development of T-Mobile Arena, played a big role in bringing the NHL's Vegas Golden Knights to Las Vegas. Two years ago, the company acquired San Antonio's WNBA franchise, rebranding the team as the Las Vegas Aces.
Murren is placing that same energy into the growth of sports betting. "We have a very strong belief that sports betting increases our connection to our customers."
Since the Supreme Court ruling in May 2018 that opened the U.S. to legal and regulated sports gambling, MGM has been active in establishing partnerships with three of the four major professional sports leagues. The company has struck marketing deals with several teams, including placing the MGM Resorts logo on the "Green Monster" outfield wall in Boston's Fenway Park, home of the Red Sox. In September, MGM announced a sports betting partnership with the Buffalo Wild Wings sports bar franchise.
MGM and UK gaming giant GVC Holdings each invested $100 million to launch Roar Digital, a sports betting platform that operates PlayMGM, a mobile sports betting app now operating in Nevada and New Jersey. Separately, MGM and Boyd Gaming have a sports betting deal with Boyd Gaming Corp. for access to the companies' regional casinos.
Change the operating model
The company-wide layoffs drew increased attention and criticism through headlines and social media platforms, but Murren said he viewed the staffing reductions as necessary to begin the foundation for a centralized corporate operating model and a more streamlined organization. Leadership in the individual properties still have autonomy over their staff and customer service efforts.
Many veteran executives, such as chief financial officer Dan D'Arrigo and longtime corporate spokesman Alan Feldman, took early retirement buyout packages.
"A reorganization had to start from the top down," Murren said. "My own hallway (the corporate offices at Bellagio) had some wholesale changes. It was difficult, but vital to establish the reorganization."
He said the staffing reductions also allow "pathways for career progression" for the employees who remained.
1 October shooting
"Our goal has always been to resolve these matters so our community and the victims and their families can move forward in the healing process," Murren said earlier this month about settling the litigation surrounding the shooting. The fenced-off site on the Strip was a lingering reminder.
In September, MGM Resorts said it would build a community and athletic center on a portion of the land, along with a memorial to 58 victims who died in the shooting. However, the company plans to use the majority of the 15-acre site as a parking lot to service the nearby $2 billion Allegiant Stadium.
Murren said he understood the community concerns, which is why the company "didn't make early decisions on what to do with the property."
"First and foremost was to secure the site and work with law enforcement," Murren said, because it was a crime scene.
Before it was turned into a festival grounds, the site was an employee parking lot.
"Our belief was that it would be put to good use toward something that would benefit the community," Murren said. "We know there are some unmet needs in our hometown. We will find a way forward to include a memorial there, something that would complement the work at the healing garden (in downtown Las Vegas)."
Howard Stutz is a freelance gaming reporter for The Nevada Independent and the Executive Editor of CDC Gaming Reports. He has been a Nevada journalist for 30 years. He can be reached at [email protected] On Twitter: @howardstutz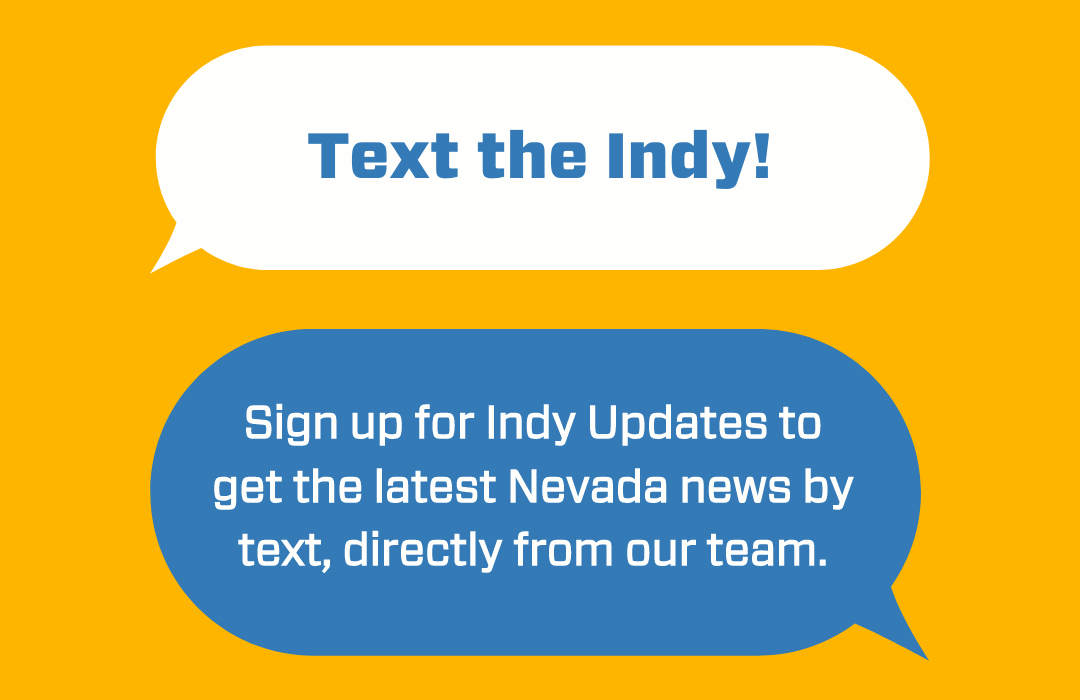 Featured Videos
Comment Policy (updated 4/20/2021): Please keep your comments civil. We reserve the right to delete comments or ban users who engage in personal attacks, use an excess of profanity, make verifiably false statements or are otherwise nasty. Comments that contain links must be approved by admin.