It's Ne-VAY-duh: How one small Iowa town is gearing up for the Democratic presidential caucus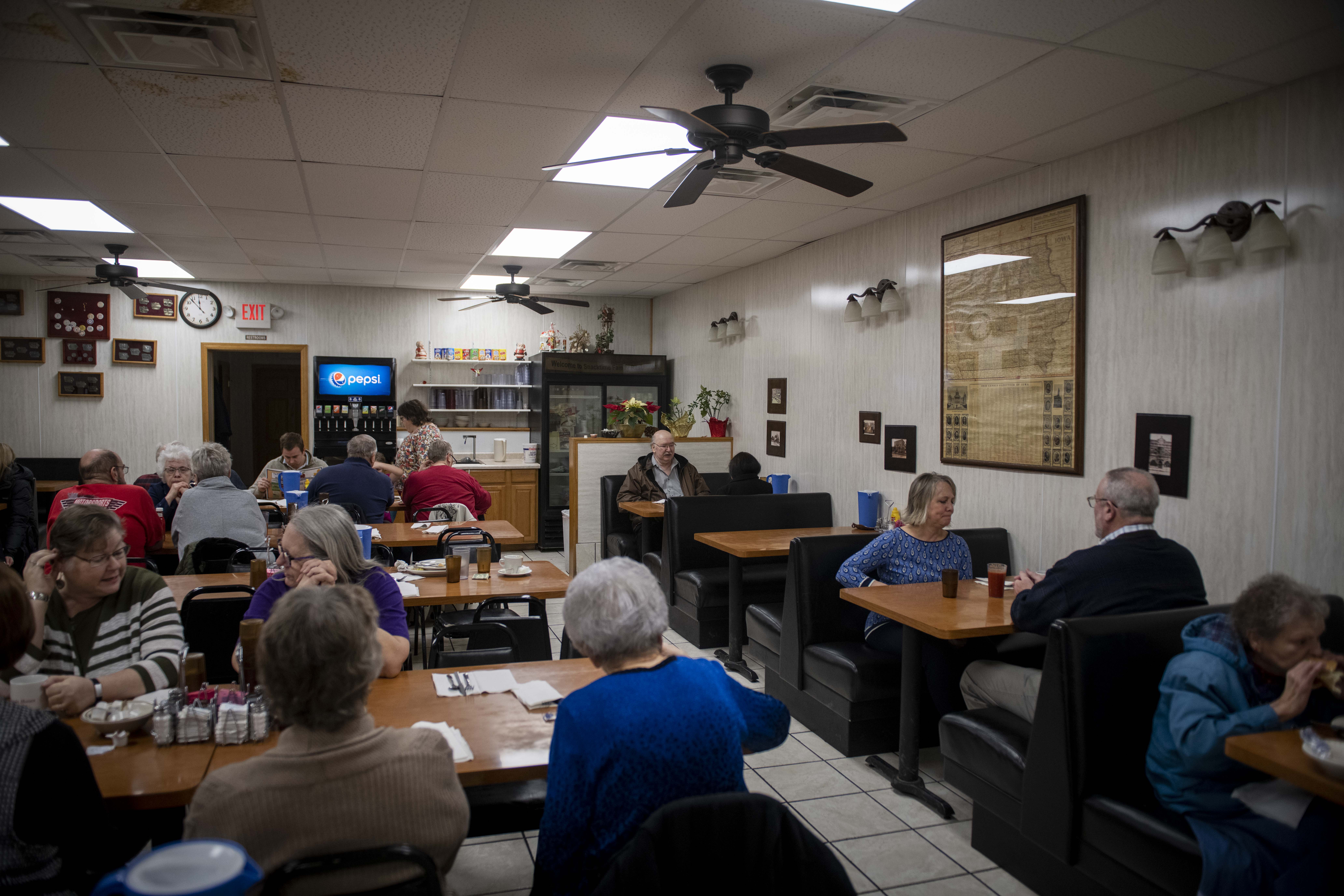 DES MOINES — It's Caucus Day in Nevada.
For nearly a year, Democratic presidential hopefuls have been hard at work courting Nevadans, making coffee shop pitches and living room stumps. And Nevadans have enjoyed seeing the Democratic presidential race up close as they weigh a decision they consider to be critical to the future of the country. Electing a candidate who can beat President Donald Trump is a top priority for Nevada Democrats, but they're worried about all the other bread and butter issues too, health care, education and climate change among them.
There is, however, one issue that really gets Nevadans going. They hate it when candidates mispronounce Nevada.
"It's always, like, trying to remind like candidates when they come, and they still slip up," said Stephanie Spence, who grew up in Nevada and returned a few years ago with her husband and kids. "I mean, people can't handle it. People cannot handle it if somebody is here and slips up."
It's Ne-VAY-duh they insist, not Nev-AD-uh.
Welcome to Nevada, Iowa, a small town with a population of about 7,000 a little more than a half hour's drive north of Des Moines.
And actually, Nevadans are pretty good-natured about people mispronouncing their town's name — they don't call it Iowa nice for nothing, after all. But Nevadans do insist that their pronunciation is the correct one. Nevada the city was platted in 1853, 11 years before Nevada the state joined the union.
"We always say, 'You guys can correct yourselves,'" said Henry Corbin, director of Main Street Nevada and town historian. "We've always said we should do a sister city with the entire state or something like that. It's something we joke about because I get so many calls asking, 'Do you have good real estate in the Reno area?'"
No one knows exactly how Nevada got its name. One theory is that, like its sister state, it is named after the Sierra Nevada mountain range. The other theory, Corbin said, is that the town was named Nevada after the middle name of the daughter of one of the county naming committee members. And as far as the pronunciation, his best guess is it has something to do with the accents of the immigrants who settled the area.
"I like the mountain story. I prefer it myself, but after digging into it so much, you get so many that are just back and forth. I just came to the conclusion it might've just been both kind of at the same time," said Corbin, who is a seventh-generation Nevadan. "That's kind of what I've settled on, and I think kind of is my Nevada attitude, we always say. We're pretty middle ground usually, and so I think that's kind of my Nevada decision."
That middle ground approach is readily apparent in Nevadans' thoughts on the upcoming Democratic caucus — they are all over the board. Some prefer progressive candidates. Others would prefer a more moderate choice. Some are independent or have switched back and forth between the parties over the years. Others are reliable Trump supporters. And it makes sense.
Residents describe Nevada as a fairly purple town in a fairly purple county, a dividing line between left-leaning Ames, a college town home to Iowa State University, to the west, and more reliably red rural towns to the east. There are about 20,000 Democrats, 17,000 Republicans and 24,000 independents in Story County, where both Nevada and Ames are located. (It's a little different than Storey County in the state of Nevada, where there are only about 3,200 registered voters and Republicans outnumber Democrats two to one. Also Storey County has something Story County doesn't: Brothels.)
"I do think (the county is) pretty purple. I think the state in general has been pretty purple. It swings one way a little bit, it swings back one way a little bit," said Brett Barker, the mayor of Nevada and chair of the Story County Republican Party. "If you want to look at a microcosm of the state, Story County definitely fits that where there are strong agriculture sectors, rural voters, you have the urban voters surrounding the campus in Ames, super liberal, super conservative and everything in between."
---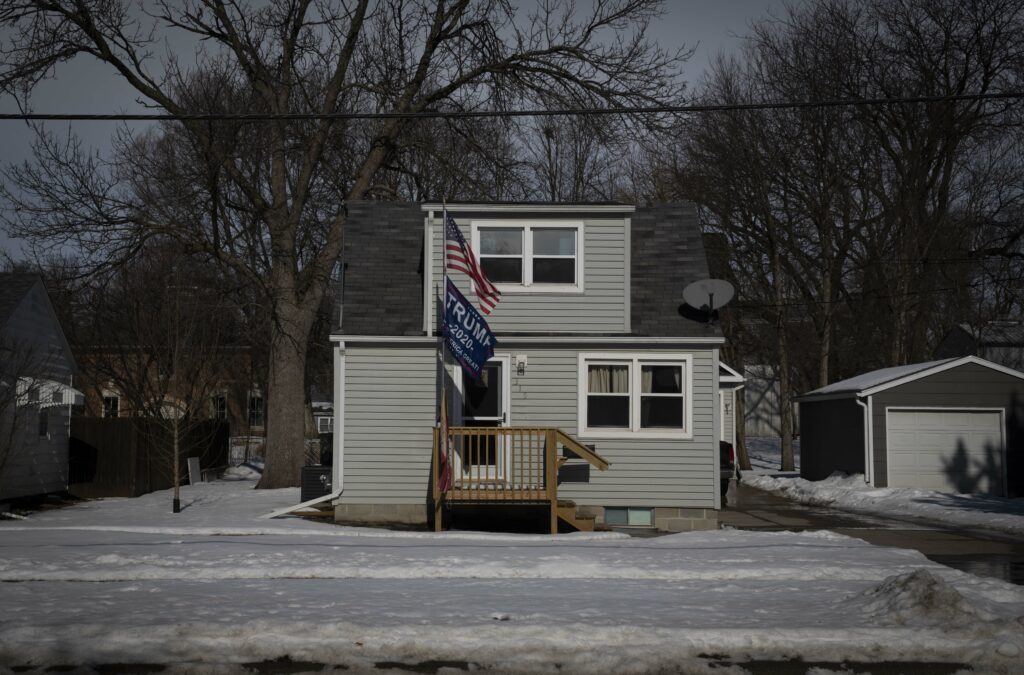 ---
Nevada, before it was Nevada, wasn't just a single community. It was two, separated north-south by a slough and connected by a bridge.
The towns didn't get along in the early days, but eventually the town to the north offered incentives to the town in the south to form one Main Street on the northern side. They went so far as to drag buildings from the south side over to the north by oxen.
"They kind of balanced it as much as they could," Corbin said.
So, in some ways, it makes sense that Nevada, politically, is a study in balance too.
On the left, there are those such as Stephanie Spence and her husband, Luke Spence, who supported Vermont Sen. Bernie Sanders in 2016. Spence will again caucus for Sanders, while her husband, a Nevada city councilman and airline pilot, is out of town for work. Were he going to be in town, he said he would likely caucus for Warren or Sanders.
Most of their friends, they said, will be caucusing for Sanders, Massachusetts Sen. Elizabeth Warren or tech entrepreneur Andrew Yang, though they acknowledge they spend their time with a fairly progressive group.
But the Spences largely set their personal feelings aside this cycle to host a series of "Coffee with the Candidate" events at Farm Grounds, a coffee shop, in town and a neighboring event space. About a dozen candidates have come through town in the last year including Yang, former Secretary of Housing and Urban Development Julián Castro, New Jersey Sen. Cory Booker, Montana Gov. Steve Bullock and Washington Gov. Jay Inslee. Sanders was slated to hold an event, but it was snowed out at the last minute.
"In my experience, we get more people to show up at an event here than the same candidate would in Ames. I think it's a reflection of a little bit more diverse background that we have here when it comes to political diversity in town, a little bit more of a blue collar as opposed to more professors and Iowa State students and stuff like that," Luke Spence said. "We're a little bit more of a purple town."
Nowhere is that purpleness more reflective than at a lunch table on Sunday morning at Snack TIme Family Restaurant, a diner on the main drag in Nevada, where Shelley Ludeman, a retired first grade teacher, was eating with her younger brother, Brett Anderson, a farmer. Ludeman voted for former Secretary of State Hillary Clinton in 2016. Anderson voted for Trump.
"I voted for Trump, but to me he was the lesser of two evils," Anderson, 61, said. "I voted for him because he is a true businessman. He's done good stuff. I thought he'd help our economy and stuff, which he has, and he's kind of followed his platform, what he'd run on."
Anderson doesn't like the president's tweets and "bullying," but his sister, who thinks she's probably the only Democrat among her five siblings, feels even more strongly.
"I am not a Trump supporter at all, and it's very troubling to me, his demeanor, his character," Ludeman, 67, said. "I just — he's just not presidential."
But as for who she does want to be president, Ludeman said on Sunday that she was still torn. She thinks Sanders and Warren are too progressive. She likes former South Bend Mayor Pete Buttigieg, but is worried he doesn't have the experience and that's he's too young. As of Sunday morning, she was leaning toward former Vice President Joe Biden.
"I don't believe in Medicare for all. I don't believe in paying off college loans. It's just too progressive for me," Ludeman said. "I like the moderateness."
As far as whether he'll vote for Trump again, Anderson said he's still undecided.
"I'm registered as independent," Anderson said. "I just vote how I feel, who I feel, in my mind."
Where sister and brother do agree is on how divided the country is.
"I just hope that whoever can unify not only the party, but the country," Ludeman said. "It's just so sad. the division. It's just like neither side wants to listen. It's too much us against them."
"But it's been that way for years," Anderson chimed in.
"But it's gotten so much worse," Ludeman said. "I think it's just gotten so much worse."
Kelly Kannel, a 43-year-old barista at Farm Grounds, is also undecided. She's a registered Democrat but voted for Trump in 2016 because she didn't like Clinton.
"I think I didn't like the fact that her husband had already been president," Kannel said, wrapping up her shift at the coffee shop Sunday morning. "I felt like it was going to be an extension of his presidency, like it was a way to get in another four or eight years."
But Kannel has had a frontrow seat to the Democratic presidential hopefuls as they've come through the coffee shop where she works over the last year. Some of the candidates, she said, stood by the door, almost as if they couldn't wait to get out. Others, like Castro, took the time to answer questions from Nevadans and thank the staff on his way out.
"He was very humble. He listened, even listened to the kids that asked questions. He stood, you know, like right up here," she said, gesturing to the area by the counter. "He couldn't get anywhere over here. He was trapped in basically, and he didn't seem like he was real concerned about it. He was just spending the time."
Bullock, who dropped out of the race in December, was another one who stands out to Kannel. She said that the Montana governor and his wife both took the time to say thank you to the staff, who packed box lunches for their family.
"To me as being this middle class, lower class working person with three kids, that's something that's important to me," Kannel said. "You're here where I work. Thank us, or you know, just at least introduce yourself."
As for who she plans to caucus for, Kannel hasn't decided. Her two oldest kids are Sanders supporters, and she plans to go take pictures of her 18-year-old daughter caucusing for the first time. But if she's leaning toward anyone, she said it would have to be Minnesota Sen. Amy Klobuchar.
Back at Snack Time, husband and wife Raymond and Laural Beaty also had yet to decide who to caucus for. Laural Beaty is deciding between Buttigieg and Warren. Her husband is choosing between Buttigieg and Steyer.
But only Laural Beaty plans to caucus Monday night, while her husband attends a school function for their granddaughter.
"The thing that I like most about them is that they are not extremist," Laural Beaty, a 62-year-old who works for a staffing agency. "One of the biggest problems that we have in Washington right now is the division. I don't care if you're Democrat or Republican, all the attention that has gone around the impeachment has taken away from what needs to be done."
Being a purple town, Nevada has its fair share of Trump supporters too. One of them, Charlie Good, runs a gas station and convenience store. He had eschewed politics until 2016, when he caucused for the first time ever for Trump.
"He's done everything he said he was going to do," Good said. "Do I like some of the tweets and stuff? No, but it's so one-sided that if he didn't do what he does, it would be the fake news media all over again."
2016 was also the first time Good put up a political sign, supporting Trump, in front of his gas station. He plans to put his sign back up on Tuesday after the caucus.
---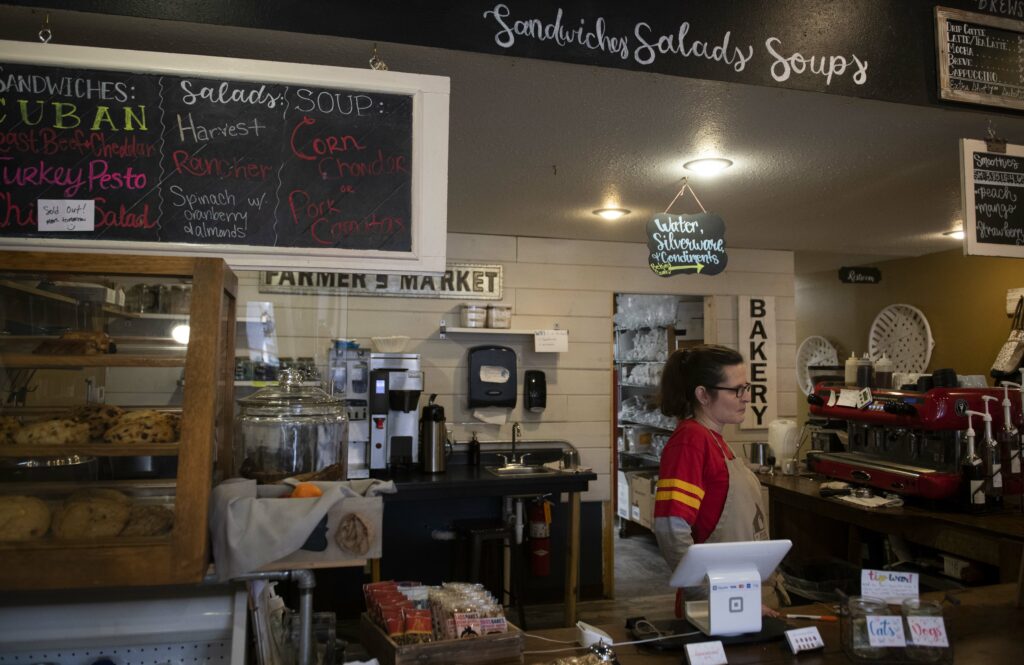 ---
Republican or Democrat, Nevadans value their special role in the presidential nominating process. But in some ways, they also eschew the spotlight.
Good received a call one morning from Iowa Sen. Joni Ernst's office asking him if he could be in Washington, D.C. by 2 p.m. the following day for a meeting at the White House with Trump on renewable fuels. He said no. When he got off the phone and told his employees that he had turned down a meeting with the president, they were incredulous.
"They said, 'We can handle this. We got it covered for 24 hours.' My wife, she said, 'Go,'" Good said. "It was really something. We met in the West Wing in the Eisenhower room."
It happened too when the Spences were debating whether to invite Booker into their house.
"Our house is, like, fine, but you know I have three children and we have a light fixture that was broken for two years because Jack was playing ball in the house," Stephanie Spence said. "When Luke was like, 'Oh let's have Cory Booker come to our house,' I'm like, 'Cory Booker's coming to our house? We need to remodel. We need to get some new cabinets.'"
So they decided to ask her mom instead.
"Even she was like, 'I don't know,'" Luke Spence said. "I was like, 'A United States Senator wants to come to your house and ask you what you think is important.' That's the spoiled Iowa."
Iowans know they're spoiled, and they're grateful. But in some ways, they're also looking forward to a return to normalcy. Ludeman said she didn't check her voicemail for a couple of days and she had 12 messages from campaigns, not to mention the mailers and the TV ads.
"It just seems like we just go from campaign to campaign. It just goes on forever, you know?" Ludeman said. "Here in Iowa, we're just inundated with the political, from way back when. It's just such a long, long process. It goes on here forever."
Barker, Nevada's mayor, joked that the next caucus cycle starts Tuesday. But he's only half kidding.
"The folks eyeing 2024 have already been poking around," Barker, Nevada's mayor, said. "It never ends in Iowa."
---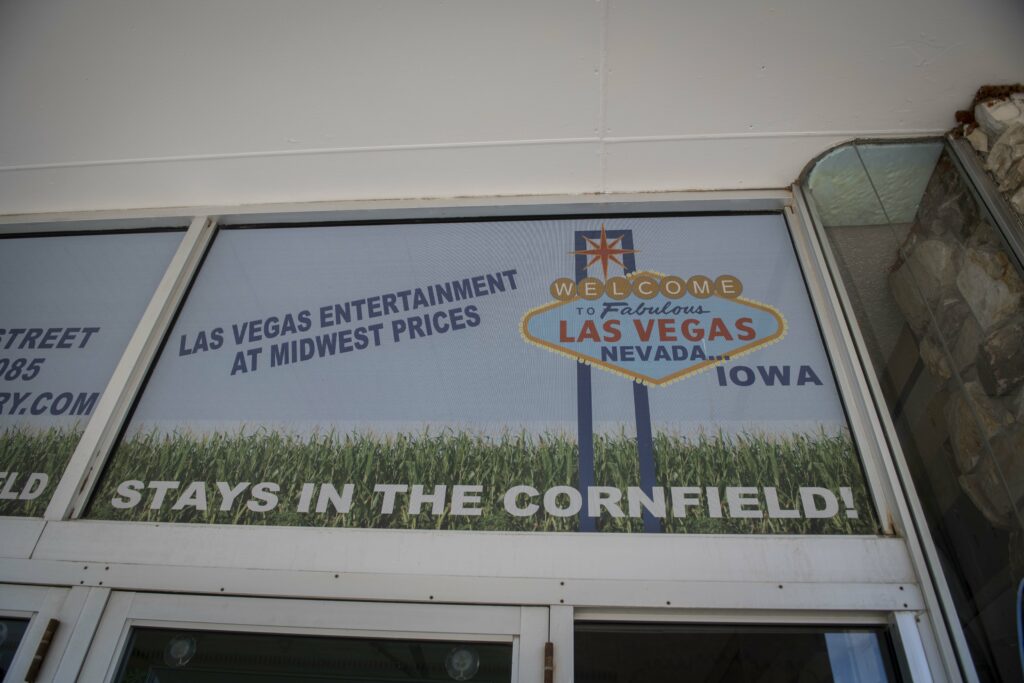 The Nevada Independent is raising $200,000 by Dec. 31 to support coverage of the 2024 election.
Tax-deductible donations from readers like you fund this critical work.
If you give today,your donation will be matched dollar-for-dollar.
Give + Get Matched
Featured Videos