It's too late for Nevada GOP to distance itself from militia intimidators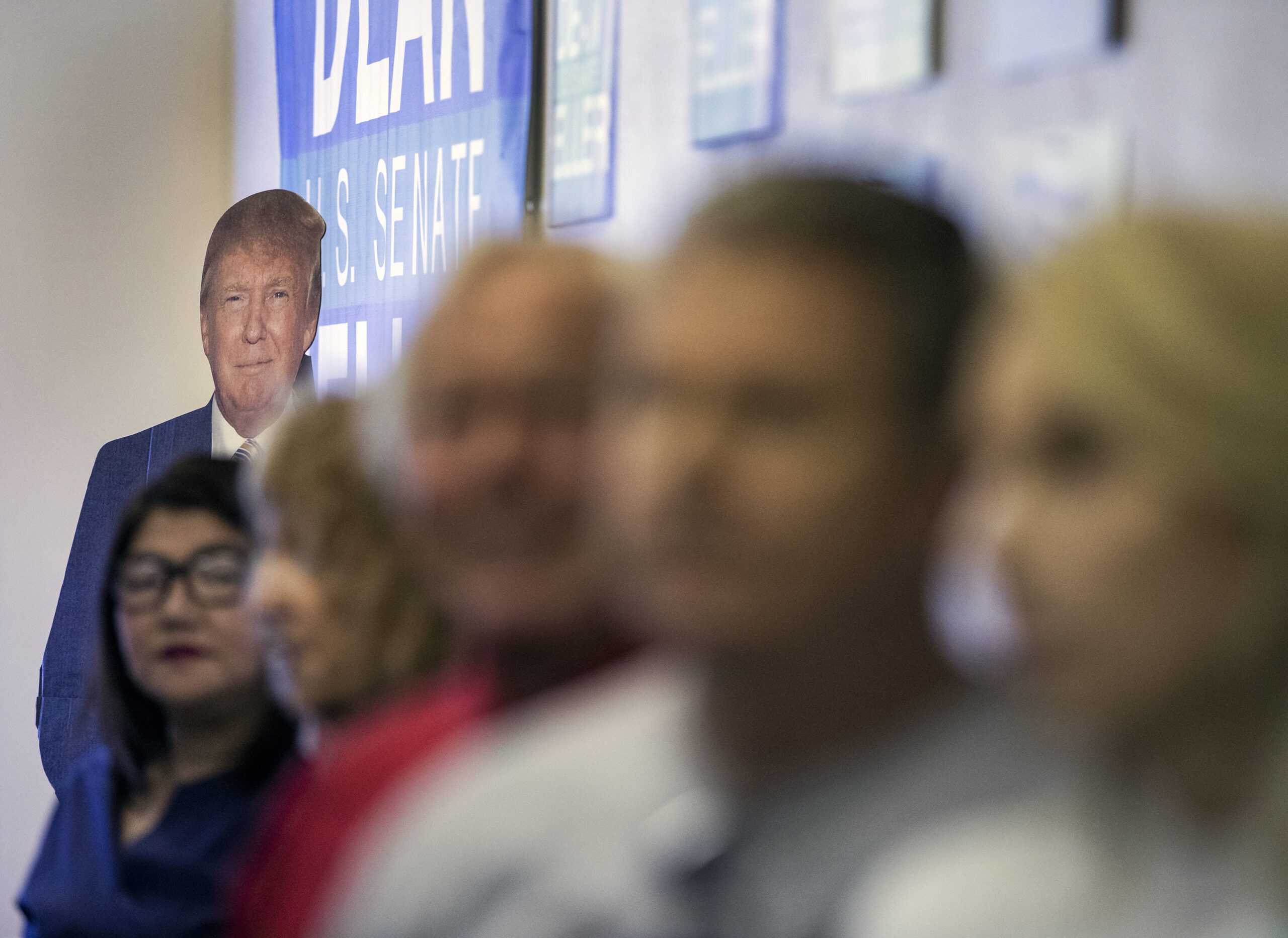 When reputed Boogaloo Bois Andrew Lynam, Steven Parshall and William Loomis of Las Vegas went looking for like minded extremists — you know, proud patriots bent on igniting a civil war — they didn't find their soul mates on some hearts-and-flowers dating site or in a sepia corner of the dark web.
It wasn't Facebook, Twitter or LinkedIn that facilitated the hookup. They found extremist kinship last spring at a ReOpen Nevada anti-mask rally to protest the state's coronavirus pandemic guidelines. Hey, what were the odds?
The gatherings are thinly veiled Trump and Second Amendment rallies that have drawn heavily armed members of the Three Percenter militia and have been enthusiastically heralded by the leaders of the Nevada Republican Party, such as they are. The Nevada GOP doesn't endorse violence, mind you. It just encourages supporters to bring semi-automatic weapons and tactical gear to public events because the Second Amendment can't get too much love.
But let that sink in for a moment: When alleged American terrorists wanted to get together, they went to a glorified Republican Party political rally.
From their chance meetings, according to court documents in their federal criminal case, the three men proceeded to pursue their goal. After a couple of false starts, they allegedly plotted to firebomb a Black Lives Matter protest in Las Vegas. They were arrested before lighting the Molotov cocktails they had transported to the protest.
The heavily armed Lynam, according to court documents, made it clear at the outset his outfit was "not joking around" and was only "for people who wanted to violently overthrow the United States government." The violence of the Boogaloo Bois and other right-wing paramilitary organizations, many masquerading as patriot-game playing militia clubs, continues to rise as the country gets closer to the Nov. 3 presidential election.
Followers of the leaderless Boogaloo movement and militia organizations are accused of crimes ranging from homicide to, just this past week, plotting to kidnap Michigan Gov. Gretchen Whitmer and overthrow the government. They have used anti-mask rallies across the country, and especially in Nevada and Michigan, to vilify Democrat governors under the guise of peaceful protest. Trump himself has cheered on the armed protests on social media.
In Minnesota, The Washington Post reported Friday, the privately financed Atlas Aegis company is attempting to hire US Special Forces veterans to staff its election-site security efforts against supposed destruction by Antifa. If the hair on your neck isn't standing up, you're not paying attention.
In Nevada, the rhetoric spewed from the far right and those who egg them on in the Trump's Republican Party has been essentially identical. State GOP leaders don't advocate violence. They just grin like idiots and talk about patriotism when the extremists show up bracing for battle.
The anti-mask militia these days is unmasking its true intentions and morphing into pro-Trump poll intimidators as Election Day approaches. And intimidation and overt voter suppression is a crime. Not that those heeding the call of the far-right influencers in the media are pausing to consider such trivialities: They have a revolution to fight.
When searching for answers to the presence of far-right militia, Boogaloo Bois and Proud Boys members around Republican Party rallies nationwide and commonly in the Silver State, you don't have to look far to find Trump's dirty trickster Roger Stone. Stone, fresh from his July presidential commutation of a 40-month sentence for lying to Congress and six other felonies, has maintained an uncommon intimacy with members of the Proud Boys, using them for security joining them in a "white power" salute.
But there's trouble in the ranks of the bullyboys of the far right.
The FBI, for one, is on the record to state intimidation about polling places won't be tolerated. When FBI Director Christopher Wray spoke Sept. 24 before a congressional committee, his language was unequivocal despite the troubled president's irrational and inflammatory rhetoric about rampant voter fraud.
"Now, we have not seen, historically, any kind of coordinated national voter fraud effort in a major election, whether it's by mail or otherwise," he said.
This past week, Wray joined three other top security experts to again make it clear they're fully focused on securing the election.
"We're not going to tolerate foreign interference in our elections, or criminal activity that threatens the sanctity of your vote or undermines public confidence in the outcome of the election," he said.
Not surprisingly, Wray's remarks don't sit well with the president. In a conversation with Fox Business fawner Maria Bartiromo, Trump said, "He's been disappointing. He doesn't see the voting ballots as a problem." In that same interview Trump once again called out Gov. Steve Sisolak for somehow rigging the election by facilitating statewide mail-in voting.
And the Nevada GOP eats it up and remains loyal to Trump even as his scandalous taxes, including in mysterious money flowing out of Las Vegas – surprise! – is exposed in The New York Times.
As hard as it may be to believe, this campaign won't go on forever. It will be over soon enough — even if the incumbent and his trusty second have refused to wholeheartedly agree to the peaceful transfer of power.
But if election night erupts in violence, Nevada's GOP leaders need only check the mirror to find the culprits of complicity.
John L. Smith is an author and longtime columnist. He was born in Henderson and his family's Nevada roots go back to 1881. His stories have appeared in Time, Readers Digest, The Daily Beast, Reuters, Ruralite and Desert Companion, among others. He also offers weekly commentary on Nevada Public Radio station KNPR. His newest book—a biography of iconic Nevada civil rights and political leader, Joe Neal— "Westside Slugger: Joe Neal's Lifelong Fight for Social Justice" is published by University of Nevada Press and is available at Amazon.com. Contact him at [email protected] On Twitter: @jlnevadasmith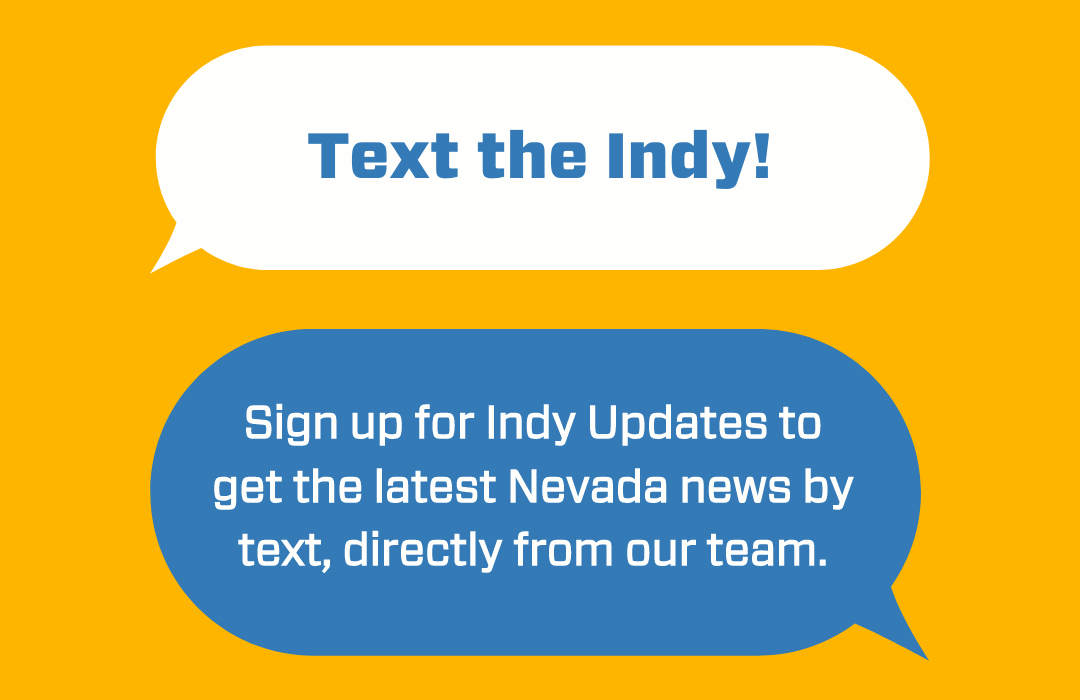 Featured Videos
Comment Policy (updated 4/20/2021): Please keep your comments civil. We reserve the right to delete comments or ban users who engage in personal attacks, use an excess of profanity, make verifiably false statements or are otherwise nasty. Comments that contain links must be approved by admin.