Legislators question Clark County school police policies following investigation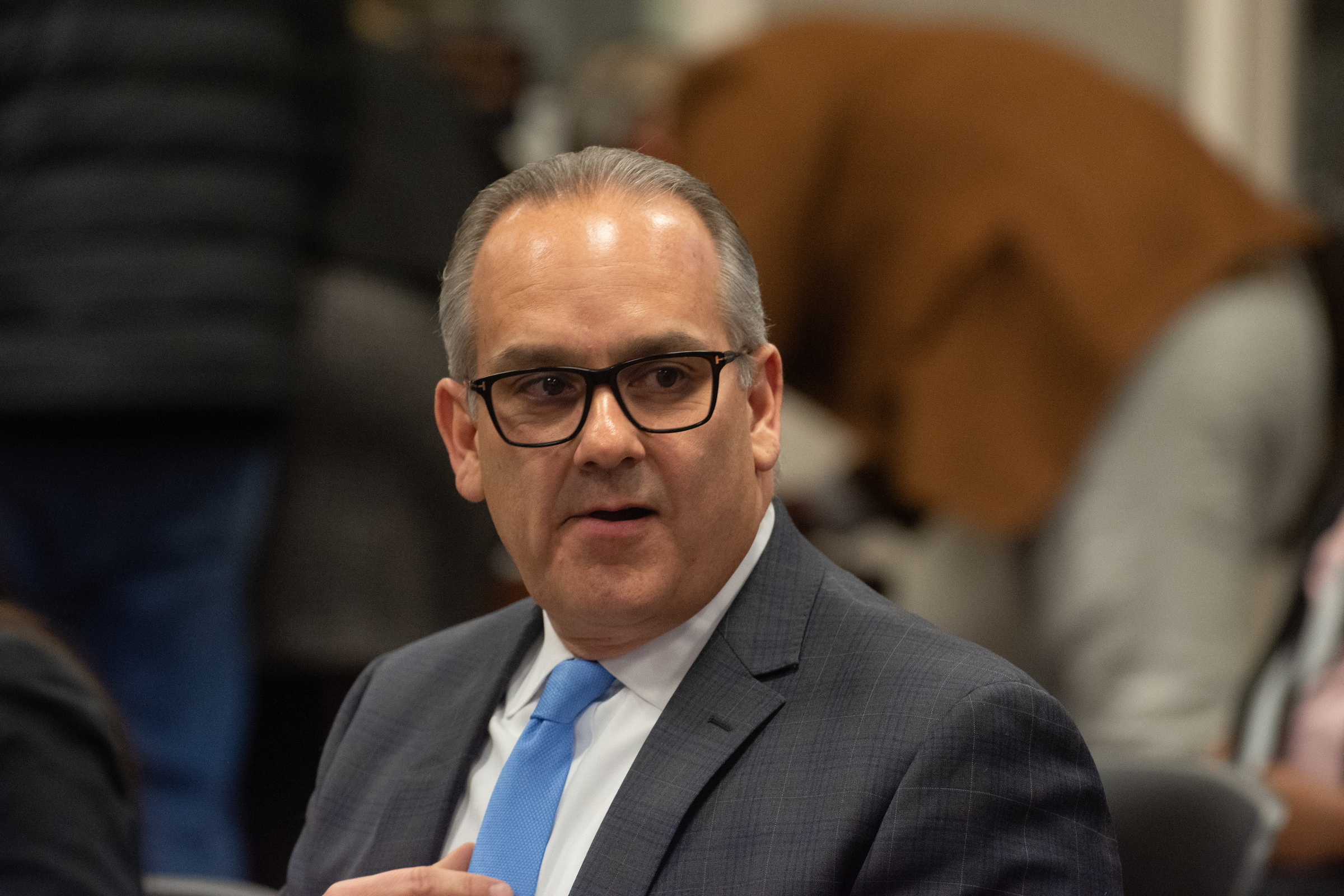 Lawmakers piled on questions regarding the policies and role of Clark County school police during a five-hour hearing Wednesday that stemmed from outrage over a February video showing a school police officer pushing a student onto the ground and holding him down by placing a knee on the students' back.
The district faced heavy backlash from the community following the encounter near Durango High School in Las Vegas. Community members at a protest demand a swift investigation, termination of the officer involved and a reform of the district's police department.
More than a month later, the case is still under investigation. But community concerns prompted legislators to hold the joint hearing to glean insight into the district police department's policies and practices. Senate Education Committee Chair Roberta Lange (D-Las Vegas) began the hearing with a video clip of the interaction, though lawmakers stopped short of asking specific questions on the case given the ongoing investigation.
"We want to ensure that kids, teachers, support staff [are] safe in schools and it is in the legislature's best interest to find ways to support the administration and staff and to promote safe school environments," Lange said. "As we explore ways to make this happen, we need a full and complete understanding of what's working and what's not."
Clark County School District (CCSD) Superintendent Jesus Jara started off by reiterating a previous statement where he directed Police Chief Mike Blackeye to "conduct a complete review of the department's use of force policy and protocols," which Blackeye said is modeled after policies from the Henderson Police Department.
Jara also touted some of the successes he's seen from the department's efforts to decrease the number of students being turned over to the juvenile justice system. According to Jara, there's been an 81 percent decrease in the number of students referred to the juvenile justice system during the past five years thanks, in part, to a partnership between the district, the Clark County Department of Juvenile Justice Services and the Clark County district attorney's office.
"We got a lot of work to do," Jara said. "We're not perfect as a school system or as a police department, but we do have confidence in our chief and our officers."
Blackeye said the police department reported about 200 alternative remedies to arrest or detention for low-level, nonviolent misdemeanor offenses committed by students during the first year of the partnership. Last school year, the department reported 2,700 alternatives, and so far this school year, with more than two months to go, the department has already reported about 2,100 alternatives to arrest.
But Blackeye said the department continues to face challenges, including increases in violent activity going on in Clark County. He said the 2019-2020 school year was on track to be the department's busiest until schools closed down because of the COVID-19 pandemic. Things picked up in the 2021-22 school year, the year that the district transitioned back to in-person classes.
The presentation did not include specific data on the number of service calls the police department received in these two school years, but Blackeye anecdotally said about 1,000 fights per month were reported in the first two months of the last school year. That year, the department reported its highest number of use of force incidents since the 2019-2020 school year — 90 — more than half of which involved use of pepper spray.
Blackeye said after he noticed the high usage of pepper spray, sometimes referred to as OC, he reminded his officers that they needed to stay calm when approaching fights or other incidents, and identify themselves and give commands.
"That curbed our pepper spray or OC issues throughout the end of that school year, and I believe if we didn't do that, it would have been a lot higher," Blackeye said.
So far this year, the department has reported 38 incidents of use of force, including eight uses of pepper spray, two uses of tasers and 28 uses of open hand force, which Blackeye said includes armlocks, grabs, escorts and other incidents that resulted in complaints of injury or discomfort.
Another challenge that Blackeye noted involved violent adults coming onto Clark County schools to target staff and other students. Situations in which force was used against these adults was also included in the data Blackeye presented.
After the presentation, some lawmakers asked why the district's policies and training were modeled after policies from other law enforcement agencies and legal cases that deal with adults.
"We've got to treat children a bit differently," said Sen. Dallas Harris (D-Las Vegas). "I think your policies could equally be (Metropolitan Police Department's) policy and I believe that that's a problem. I don't see where we've taken into account that you all are dealing with children at a school environment."
Sen. Ira Hansen (R-Sparks) asked Jara and Blackeye about staffing levels in the police department and among teachers, given recruitment challenges. Blackeye said he has 188 officers at more than 360 school sites, but is short about nine to 12 officers. Jara said the district has more than 1,400 teacher vacancies, mostly in urban schools, but said he has no control over the issue because of a 2017 bill, AB469, that reorganized the school district.
Sen. Jeff Stone (R-Henderson) pushed back against the superintendent, and said Jara still has the ability to direct more police resources to schools that have more safety issues.
Legislative legal staff confirmed the 2017 bill hands power of the selection of personnel who work under a school principal to the local school precinct, but said it leaves the superintendent with discretion over the number and placement of school police officers.
"They would give those teachers that would like to go into the urban areas assurances that they could be going into a safer environment," Stone said. "In other words, I don't understand why we, as a legislature, have to dictate how you should be doing your job, because it seems like to me you have the power to make things safer."
Jara added that the district has already moved school police officers to increase their presence in high schools.
A day before the hearing, Jara declined to respond to questions during a press conference about the district's denial of requests for records from multiple news outlets and the ACLU of Nevada, which is representing the students involved in the incident.
"CCSD police have repeatedly and falsely suggested our clients were involved with guns in order to justify their officers violently attacking and detaining our clients without cause," the ACLU of Nevada said in a statement Monday. "Our clients demand this slander cease and that the bodycam footage be released immediately."
The district held the Tuesday press conference to announce the launch of its new data dashboard, but it later shifted to questions about why the district is refusing to release those records. A Las Vegas Review-Journal reporter asked Jara to commit to releasing those records.
"I'll commit to releasing the data dashboard that we have in front of us because this is what this is about," Jara said. "It's not about the request that you have. We're here to celebrate the great work that's happening in our schools, in our community, in our school district."
The ACLU of Nevada has said if the requested records are not released within the next 30 days, it plans to take the matter to court.   
This story was updated on 3/23/23 at 12:14 p.m. to include comments made at a March 22 legislative hearing.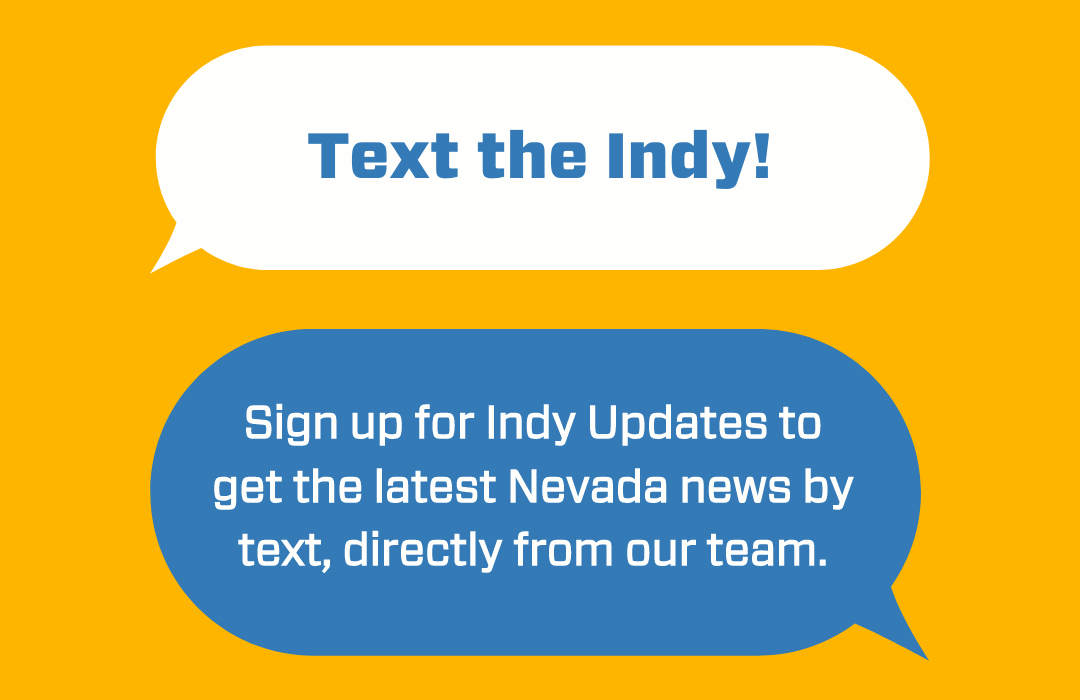 Featured Videos
Comment Policy (updated 4/20/2021): Please keep your comments civil. We reserve the right to delete comments or ban users who engage in personal attacks, use an excess of profanity, make verifiably false statements or are otherwise nasty. Comments that contain links must be approved by admin.