Jara shakes up school district's supervisory structure, eliminates Turnaround Zone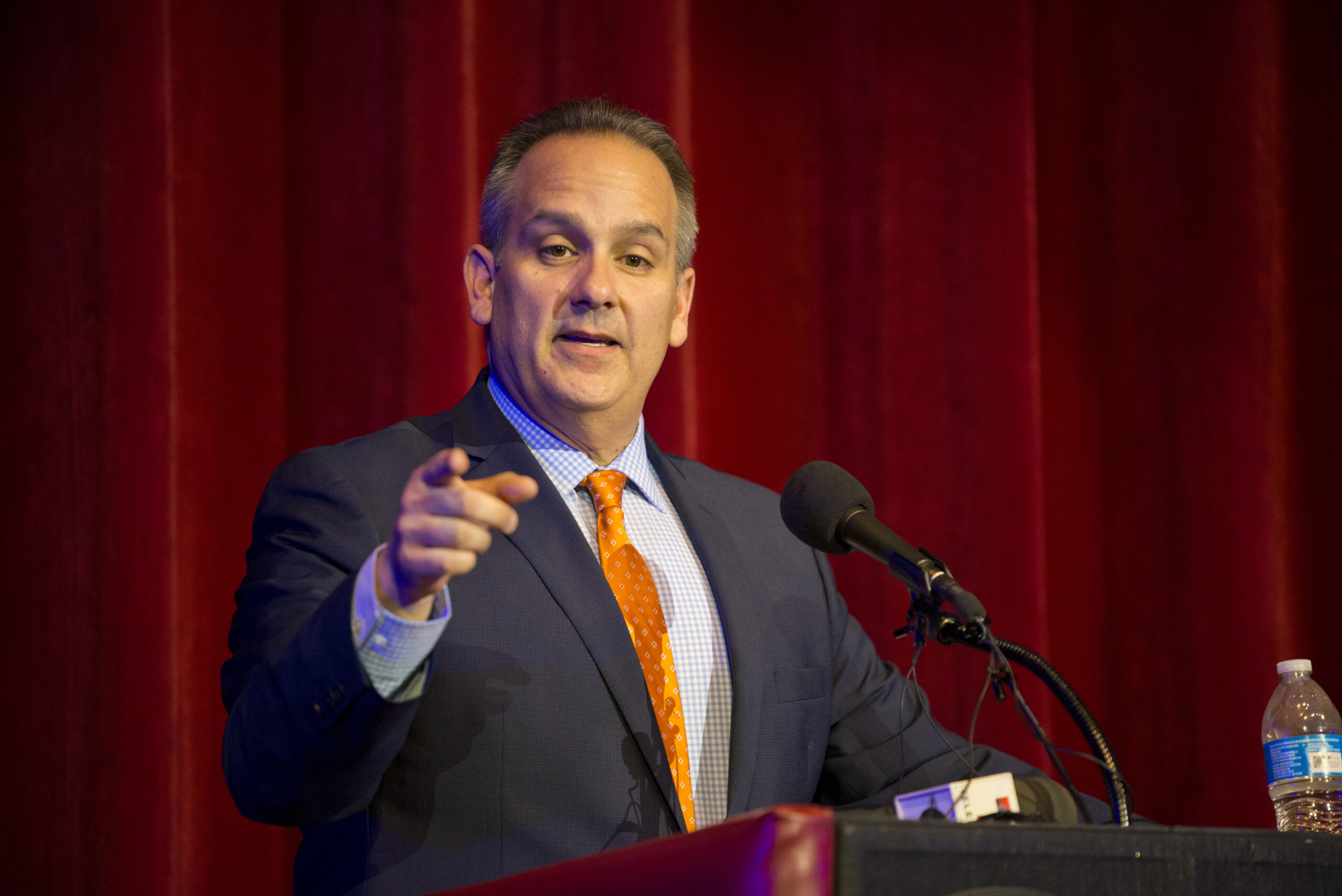 Clark County Superintendent Jesus Jara has announced sweeping changes to the large school district's organizational structure, including fewer school associate superintendents and elimination of the improvement-focused Turnaround Zone.
Jara sent a memo to principals Tuesday outlining the changes, which align with the district's new strategic plan that he will unveil in January. The Las Vegas Review-Journal first reported the changes.
Under the new supervisory structure, schools will be organized into three geographic regions led by a "region superintendent" and two school associate superintendents.
Four special-needs schools — Miley Achievement, John F. Miller Elementary School, Helen J. Stewart Elementary School and Variety K-5 Elementary School — will fall under the supervision of one school associate superintendent. Jara said that person will be Deanna Jaskolski, who's an existing school associate superintendent in Performance Zone 9.
That means the district will have seven school associate superintendents rather than 13 as it has now.
The change deviates from the state-mandated reorganization law, which calls for a school associate superintendent for every 25 schools. The district had never met that requirement, though, and the new structure will result in anywhere from 35 to 39 schools per administrator.
District officials said Jara will continue working with school trustees, state lawmakers and State Superintendent Steve Canavero on the implementation of the reorganization law, which sought to transfer more decision-making power to individual schools.
"CCSD remains committed to the intent of AB 469, which was to better engage with parents and the community through School Organizational Teams, and for central services to provide more effective customer service and support to our schools so all students can succeed," district officials said in a statement. "This latest reorganization will provide more consistent support and expectations to schools, which was a key theme that Superintendent Jara heard loud and clear during his listening tour during his first 90 days."
The three geographic regions, which Jara said have comparable demographics, were built taking municipal boundaries and feeder schools into consideration. But schools in each municipality aren't necessarily clumped together. Schools within North Las Vegas, for instance, are divided into two of the district's new geographic regions.
Jara also eliminated the Turnaround Zone, which was made up of struggling schools aiming for rapid improvement after staff changes and an infusion of resources. The Turnaround Zone has had mixed success over the years.
Schools within the Turnaround Zone have been assigned to one of the three geographic regions, Jara said.
The announced restructuring could amount to a savings of about $1.5 million in general and grant funds, Jara said, but it also will result in the shuffling of staff. The exact number of staff members reassigned hinges on whom Jara selects as the three region superintendents and six school associate superintendents.
Those positions — along with one assistant superintendent within the Curriculum and Professional Development Division — will be advertised nationally and involve a "rigorous interview process," he said.
The school supervision reorganization takes place immediately. Additional positions within Central Services could be affected when the updated strategic plan is released early next year.
 January 2019 Reorganization by Jackie Valley on Scribd
The Nevada Independent is raising $200,000 by Dec. 31 to support coverage of the 2024 election.
Tax-deductible donations from readers like you fund this critical work.
If you give today,your donation will be matched dollar-for-dollar.
Give + Get Matched
Featured Videos