Jara takes aim at school district's problems and state's funding formula during inaugural address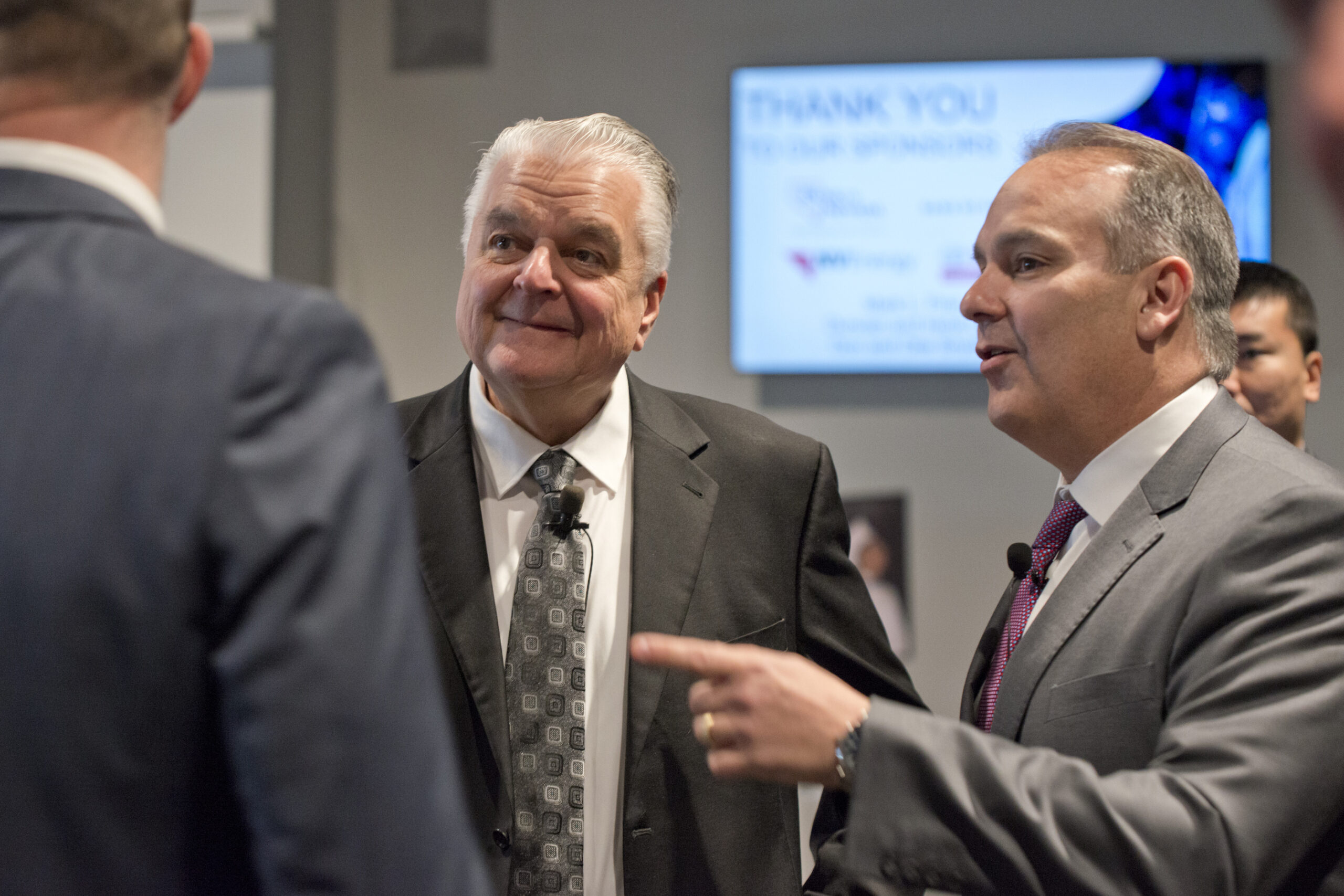 Clark County Superintendent Jesus Jara on Friday delivered a raw critique of the school district he inherited seven months ago, identifying a laundry list of problems related to student achievement, business operations and funding.
It marked his first major address to the community, and to Gov. Steve Sisolak, who was sworn into office Monday. Sisolak attended the event and spoke briefly before Jara, reiterating his campaign promise to get money back into the classroom.
"I know it's not going to be easy or it would have been done already," Sisolak said. "I know it's not going to happen overnight. I understand that. But I know it's not impossible either."
The governor's remarks served as the segue to Jara's hour-long speech that touched on problems, such as acute achievement gaps among student groups and disproportionate discipline, as well as opportunities, such as growing public-private partnerships to address the state's workforce needs. The superintendent emphasized that his forthcoming five-year strategic plan will be the guiding light for the district, setting concrete goals to fix the issues and hold the district — and himself — responsible.
"If it's not working, we are not going to do it," Jara said. "I don't have any sacred cows in this administration. We're not going to do things the same old way."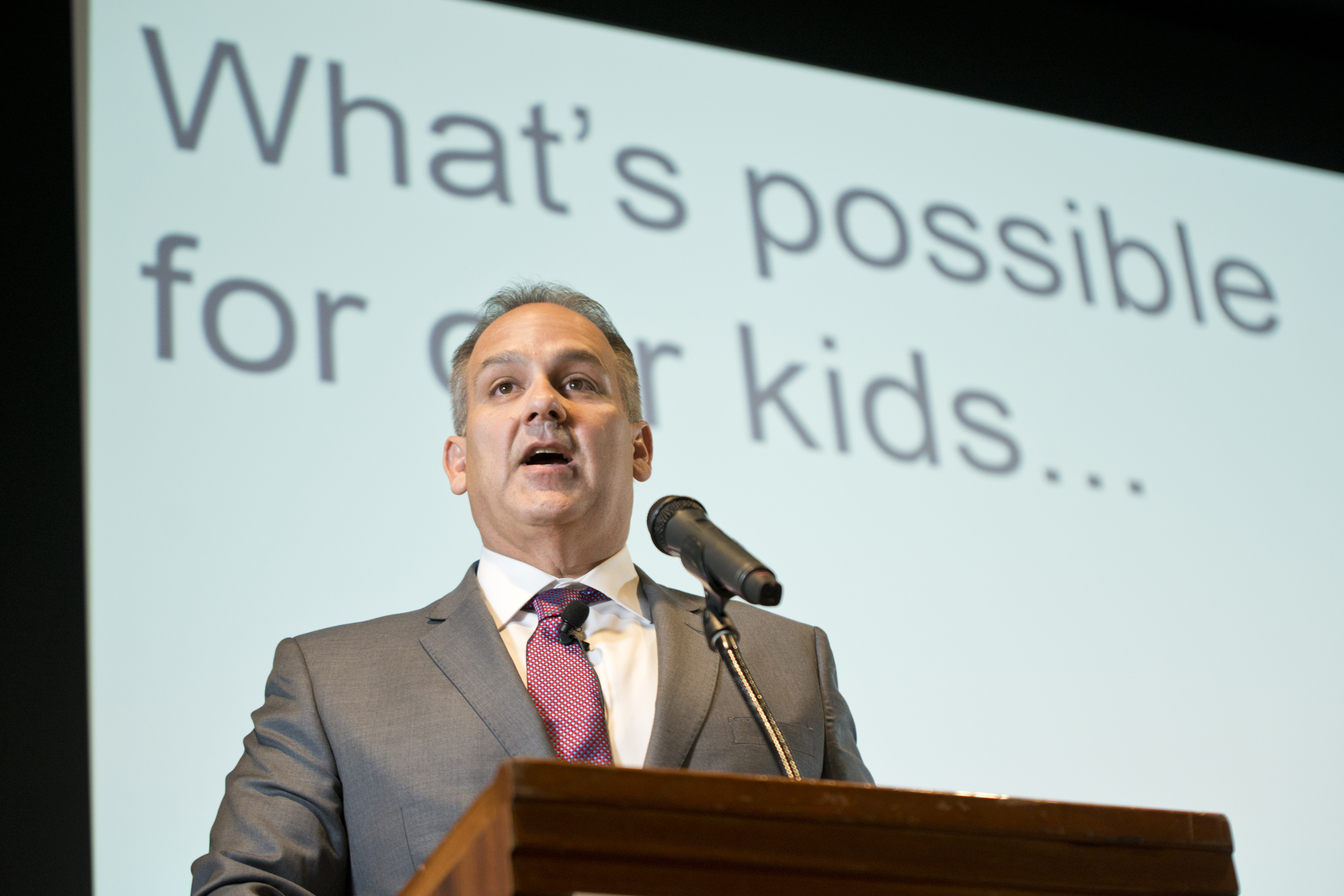 One of those changes is the creation of a $10,000 retention and recruitment bonus for teachers and administrators willing to work in eight of the district's most challenging schools. Jara announced the initiative during his address, noting that it will leverage federal dollars and is part of a tentative agreement with both the teachers' and administrators' unions. It also will award those staff members with an additional $5,000 bonus if their students demonstrate academic progress.
The plan aligns with Jara's focus on equity. A 40 percentage-point difference separates the district's highest- and lowest-achieving students, while African-American students are suspended and expelled it disproportionately higher rate than their peers.
On top of that, nearly three-fourths of students attend Clark County  schools where the overall math and reading proficiency rates are less than 50 percent, he said.
"That is something we need to address fast and quickly," he said.
The challenges aren't limited to the classroom. The Board of Trustees reviewed a lengthy report Thursday evening detailing a myriad of operational obstacles. The Council of the Great City Schools recently evaluated the district's business operations at Jara's request. The report identifies dozens of weak spots, including a deferred maintenance backlog, uneven staffing ratios in some departments, severe communication barriers and lack of business plans.
The evaluators pointed out that some problems stem from the district's chronic underfunding,. Jara said the district needs to do a "better job" handling its operations — regardless of extra revenue. He vowed to find internal, cost-saving efficiencies.
But the district's leader also didn't mince words about education funding. He said it's "insane" the state's K-12 funding formula has not been substantially updated since the 1960s.
Jara then issued something of a challenge to Sisolak regarding the funding formula and the upcoming legislative session.
"If we fix Clark, governor, we fix your state," he said. "We fix our state."
Although Jara's speech was heavy on the grim realities, he did highlight a few bright spots: students excelling despite personal-life challenges, a growing number of public-private partnerships and a new agreement with the Nevada System of Higher Education.
Trustees approved a memorandum of understanding Thursday with NSHE that forges a partnership to address one of the state's top education problems — students entering college who need remedial courses. Research shows students taking remedial classes are less likely to graduate college. The entities have pledged to work together and find ways to curb the problem.
NSHE Chancellor Thom Reilly said the current remediation structure is "broken" and results in a "path to nowhere" for students.
Jara leaned on the community, including parents and businesses, to help tackle all of these issues. The district can't solely rely on hope, he said. It needs deliberate action to move forward in a positive direction.
Several goals within his soon-to-be-unveiled strategic plan hint at what he thinks the future should look like: no one- or two-star schools, a 90 percent graduation rate, and a 100 percent participation increase in Advanced Placement, International Baccalaureate, dual enrollment, and college and technical education programs.
"Governor, trustees, community partners, colleagues — we have a lot of work to do," he said. "That is the state of our schools. But it's my intention to stand here before you, five years from now, and tell you that we will be the most-improved district in America."
This story has been updated with more information from the event.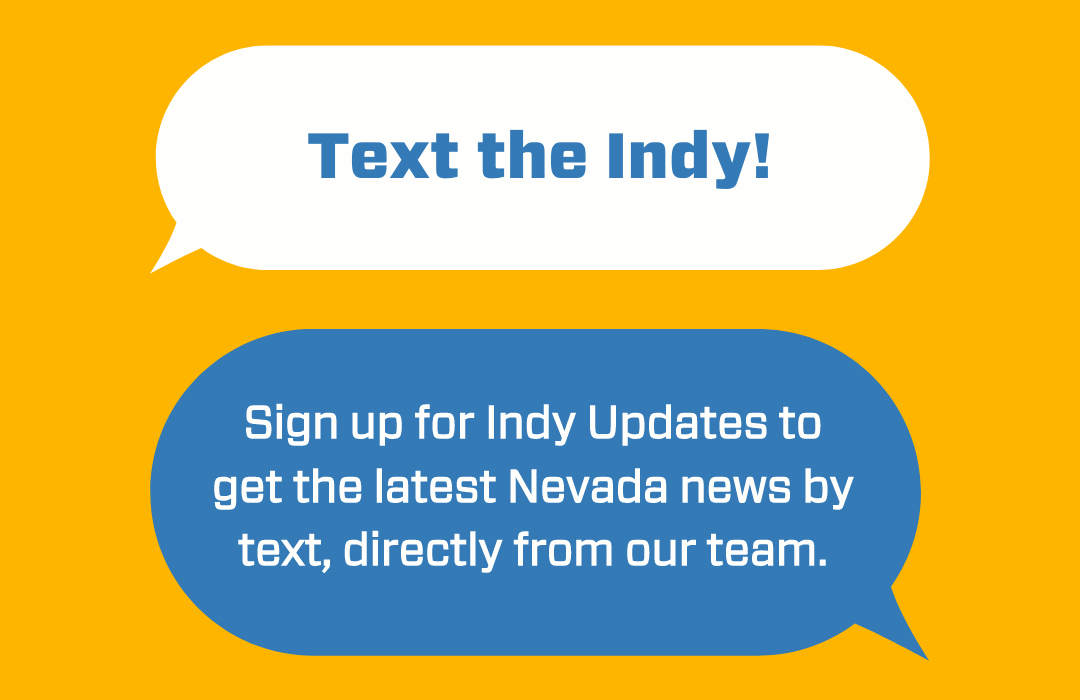 Featured Videos
Comment Policy (updated 4/20/2021): Please keep your comments civil. We reserve the right to delete comments or ban users who engage in personal attacks, use an excess of profanity, make verifiably false statements or are otherwise nasty. Comments that contain links must be approved by admin.