Judge asks former taxation department head why not all marijuana company co-owners had background checks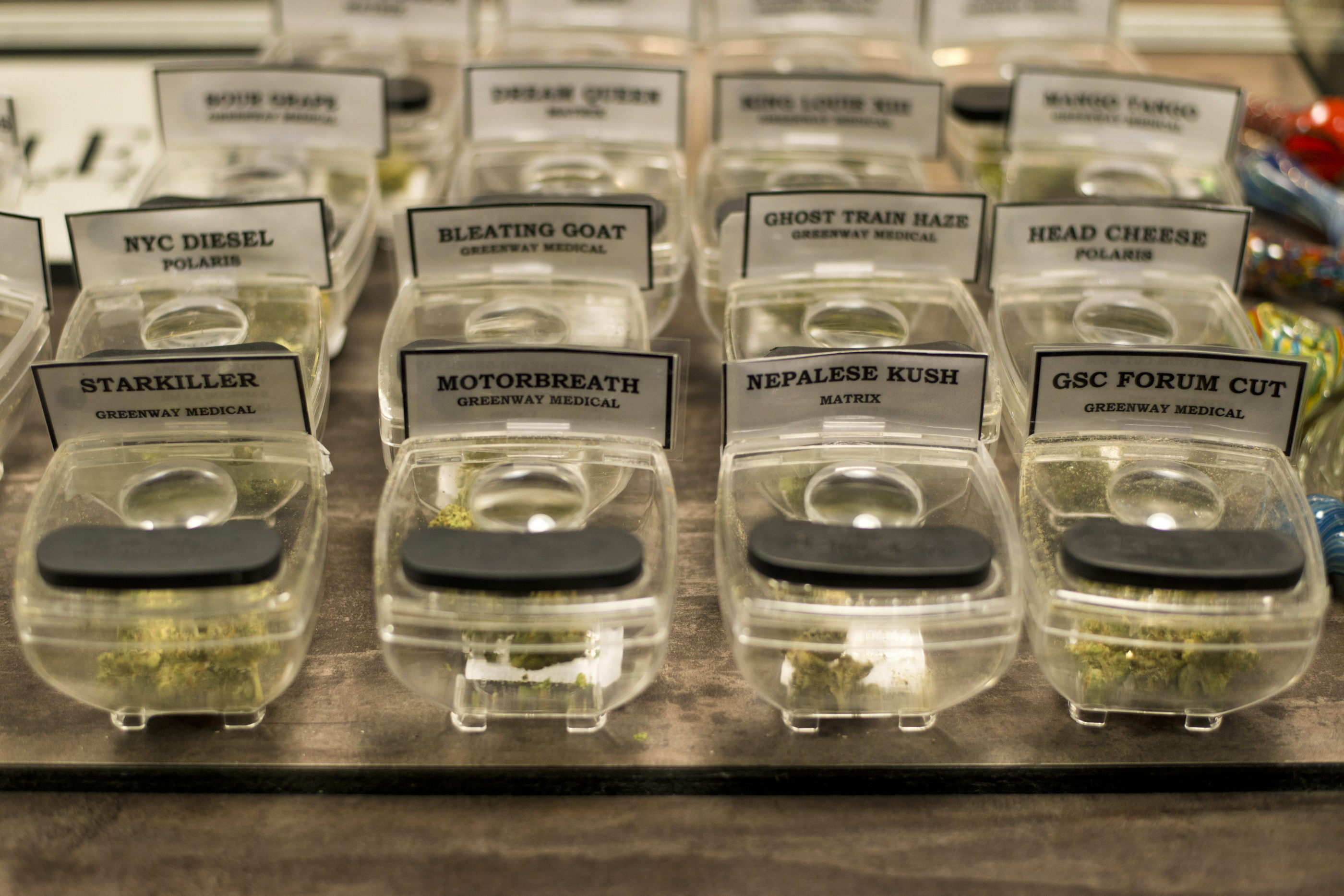 Former Department of Taxation Executive Director Deonne Contine said in Clark County District Court on Thursday that she believes the state did not disregard ballot question language when creating the latest marijuana licensing application, as alleged by applicants suing the state.
Contine, who oversaw the preliminary stages of marijuana regulation before leaving the department in 2018, is currently the director of the Nevada Department of Administration. Two years ago, the Department of Taxation was incorporating language from the 2016 Nevada marijuana legalization ballot measure, also known as Question 2, into the state's cannabis licensing process. 
The process has been challenged in court by applicants who did not receive lucrative dispensary licenses in December, and is the subject of a hearing on a motion for a preliminary injunction that has been going since late May.
Contine was asked by plaintiffs' attorneys and Clark County District Court Judge Elizabeth Gonzalez why a requirement in the ballot measure that each prospective owner and board member of a marijuana establishment have a background check was changed to only require background checks for people with 5 percent or more ownership. 
"Why, if the voters decided to handle it like alcohol and liquor, did the department determine that we did not need to conduct a background check of each prospective owner, officer and board member of a marijuana establishment licensing establishment similar to the current alcohol applicants?" Gonzalez asked Contine.
The judge also asked Contine, "the point person," whether she made sure that the regulations her employees and temporary staffers were developing based on processes from other states and the medical industry at large complied with the Nevada voter-approved recreational marijuana ballot measure. 
Contine said the background check provision was changed to take into account feedback from a task force put together to update the application relative to previous licensing rounds and that she wanted to be sure the state had a regulated market to protect public safety, as described in the ballot measure.
"A person with less than a 5 percent ownership is not going to have an ownership interest," said Contine who explained the 5 percent provision was "reasonable" based on feedback and analysis from the industry and the task force, and concerns the state had about public process and safety. 
Gonzalez also questioned Contine on how the department looked into the liquor licensing process in order to decide the state's new marijuana regulation. 
"I have a couple things to say on that," said Contine before explaining that the two industries must be regulated differently due to vertical integration within the marijuana industry. Liquor, on the other hand, has been organized as a three-tier system since the end of Prohibition in 1933; no single business can be involved in more than one "tier" of manufacturing, distribution and retail sales.
"It's not possible to regulate it like liquor under the current scheme, knowing that there is already vertical integration," said Contine. "You can't undo that." 
The plaintiffs have continued to argue that the licensing process was unfair, while the Department of Taxation has continued to contend that they did all they could when vetting the 461 applicants under the guidelines of the 2016 ballot measure. 
Prior to Contine, Department of Taxation supervisor Karalin Cronkhite spent a day and a half on the stand, readdressing concerns regarding the application's compliance with the ballot question. 
"I think we can always use improvement," said Cronkhite, who added that she believed the process the department used was impartial and that the state did the best they could to incorporate best practices from the medical industry, other states, the task force and the ballot question. 
Cronkhite was questioned by plaintiffs' attorney Dominic Gentile on not taking legal action against individuals at marijuana companies who had self-reported three sales to minors — an act that is a federal and state crime. 
The stakes for the case are high with initial retail marijuana sales bringing in $425 million between July 2017 and July 2018, vastly exceeding projections. Nevada collected almost $70 million in revenue from marijuana wholesale and excise taxes during the first year of legal sales, and taxable sales in 2018 topped a half-billion dollars.
Contine's questioning resumes Friday, with the hearing expecting to continue through Monday.
Comment Policy (updated 4/20/2021): Please keep your comments civil. We reserve the right to delete comments or ban users who engage in personal attacks, use an excess of profanity, make verifiably false statements or are otherwise nasty. Comments that contain links must be approved by admin.