Judge grants some of Trump campaign, state GOP records request for Clark County ballot processing system, but not until after election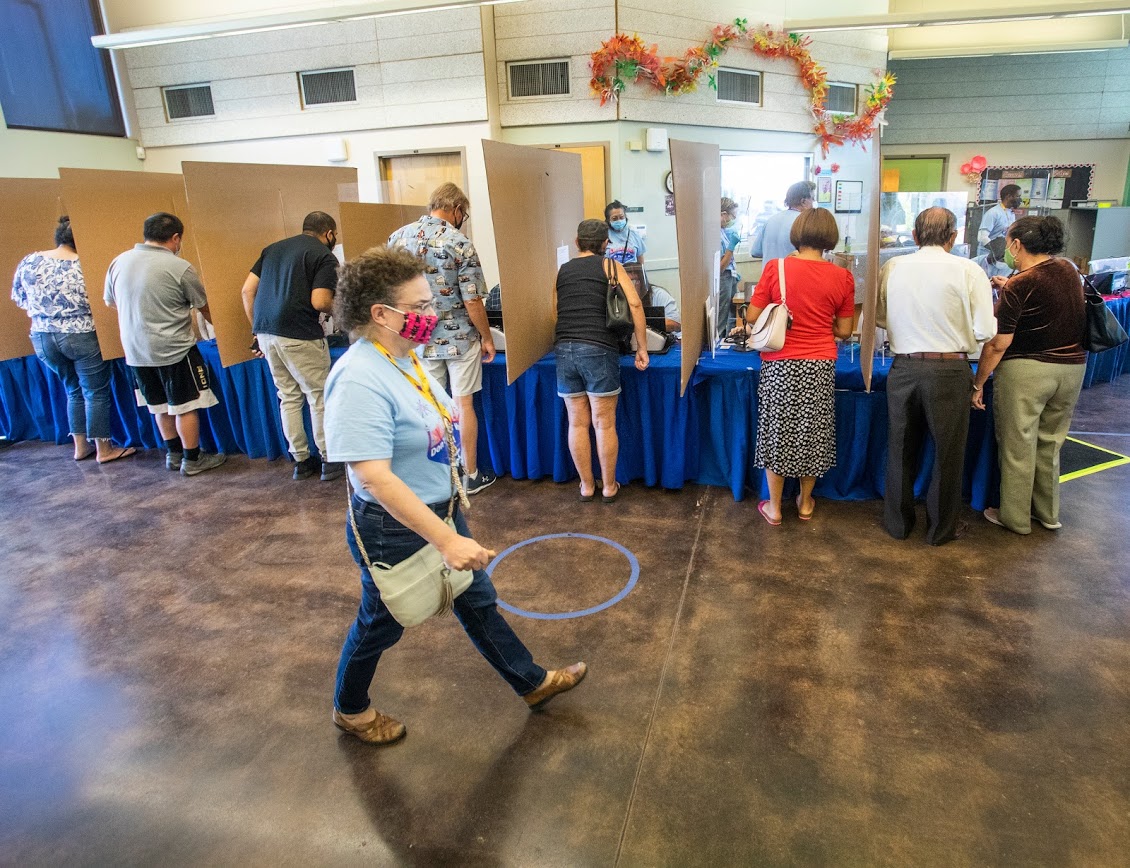 A Clark County District Court judge will allow Clark County to answer a series of broad public records requests submitted by President Donald Trump's campaign and the Nevada Republican Party up to two weeks past Election Day, while rejecting other requested records as confidential.
In a short written order issued Monday after a brief evidentiary hearing, Judge Elizabeth Gonzalez opted to partially grant the president and state Republican Party's requests for some records related to Clark County's ballot counting and verification process, while rejecting a host of other requests as confidential or made prematurely before the records came into existence. County officials were also granted a "good cause" exemption extending the record request deadline to Nov. 20.
It's the second legal setback for the Trump campaign and state Republican Party in less than 24 hours, after a Carson City District Court judge earlier today rejected a request for judicial intervention mandating changes to Clark County's mail ballot processing system, including a request to cease use of an automated signature verification machine.
The lawsuit heard Monday dealt with a series of extremely detailed public records requests submitted between Oct. 16 and Oct. 23 related to Clark County's plan for processing and overseeing submitted ballots — which the county partially filled but said it would not be able to complete before the canvass of votes (the legal deadline for counting of votes).
The lawsuit, filed last week, alleged that county election officials had not adequately responded to the records request under the provisions of Nevada's public records law. County officials said Monday in court that they would be happy to fulfill the request but that the plaintiffs had requested an unrealistic deadline given how busy the office is with managing the election.
The requests sought detailed information on a wide variety of topics — partisan makeup, schedules and personal information of the bipartisan ballot counting board, the names and schedules of drivers delivering ballots between processing centers and polling stations, communications with law enforcement or political groups and a request for every voter's signature on file and the one attached to their signed ballot.
But in her order, Gonzalez granted only part of the broad records request, including requests about the composition and schedule of the bipartisan ballot counting board and "ambassadors" accompanying poll observers. She also granted a broad series of records regarding the receipt, processing and tabulation of ballots, including policies and procedures on the following topics:
Limiting the spread of COVID-19
The training of elections staff
Placement or restrictions on ballot observers
Receipt, handling, storage and retention of ballots received by the elections department
Material used to call or contact voters regarding signature verification, and documents related to the supervision of employees who make those calls
Separation of ballots and envelopes in which they were mailed
Ballot duplication
Ballot drop boxes
Material related to efforts to secure ballots
Call scripts given to employees who reach out to voters in regards to signature verification, as well as identification and shift schedules of those workers
Reports submitted to the secretary of state's office on the handling of ballots
The number of ballots rejected based on signature authentication issues
Any and all correspondence between election officials and the Democratic Party or representatives, the secretary of state's office, and any other public records requests made to the office
Gonzalez rejected records requests for personal information and schedules for employees and contractors with the elections department, as well as correspondence with law enforcement and information on the transportation of ballots.
But the county will have until Nov. 20 to fulfill the records request — Gonzalez said they showed "good cause" given the large number of mail-ballots received and an increased difficulty in recruiting staff, which "restrict the ability of Respondent to comply with the public records requests."
The order will also require election officials to identify a limited subset of mail-in ballots that either did not contain a signature or did not match a signature on record, and the number of that subset of ballots ultimately approved. But the record request only applies to mail ballots that existed on Oct. 23, the date the record request was filed.
Gonzalez also set a Nov. 20 status check regarding compliance with the order. Any information included in the request that is already available on the county's website is also not required to be reproduced in response to the records request.
During the evidentiary hearing, Clark County attorney Mary-Anne Miller walked through the dozen-plus requests for detailed public records submitted by the Trump campaign and state party with the county's registrar of voters Joe Gloria, who largely said the records are either available elsewhere, aren't available because the election is ongoing, or would require substantial redactions or processing that would take up a sizable amount of time for election staff during an extremely busy time.
Miller said the county intended to fulfill records requests to the extent possible under the law after the completion of the election canvass (Nov. 16), but that election officials were currently "really, really busy" and that rushing to complete the records request could potentially lead to disclosure of personal voter information protected under law.
"Except as required by law, we can get everything out after the canvass including names, and to the extent that we have them, who worked when and where," she said.
David Lee, the attorney representing the Trump campaign and state Republican Party, argued that even though the records request asked for future records (such as signatures submitted as part of received mail ballots), the request should be fulfilled on a rolling basis.
"That's information that absolutely falls within the definition of the public information act," he said. "It's information that's available, it's information that was requested two weeks ago and there was really no response, other than 'we don't have time.'"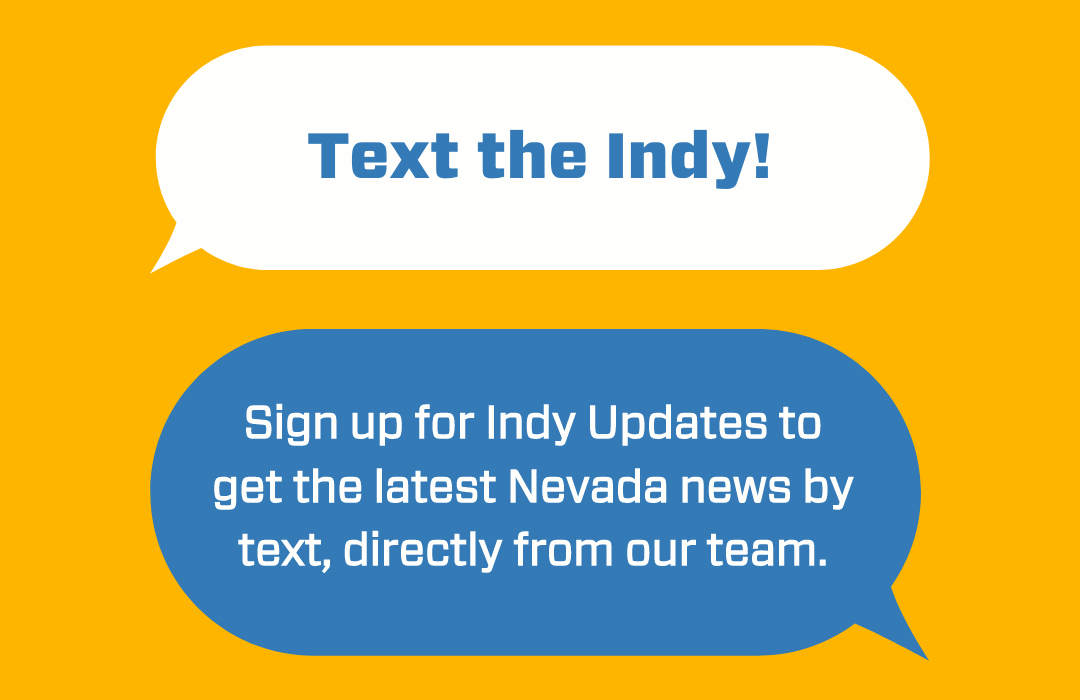 Featured Videos
Comment Policy (updated 4/20/2021): Please keep your comments civil. We reserve the right to delete comments or ban users who engage in personal attacks, use an excess of profanity, make verifiably false statements or are otherwise nasty. Comments that contain links must be approved by admin.