Judge rejects Trump campaign effort to slow down, amend Clark County mail ballot counting and processing system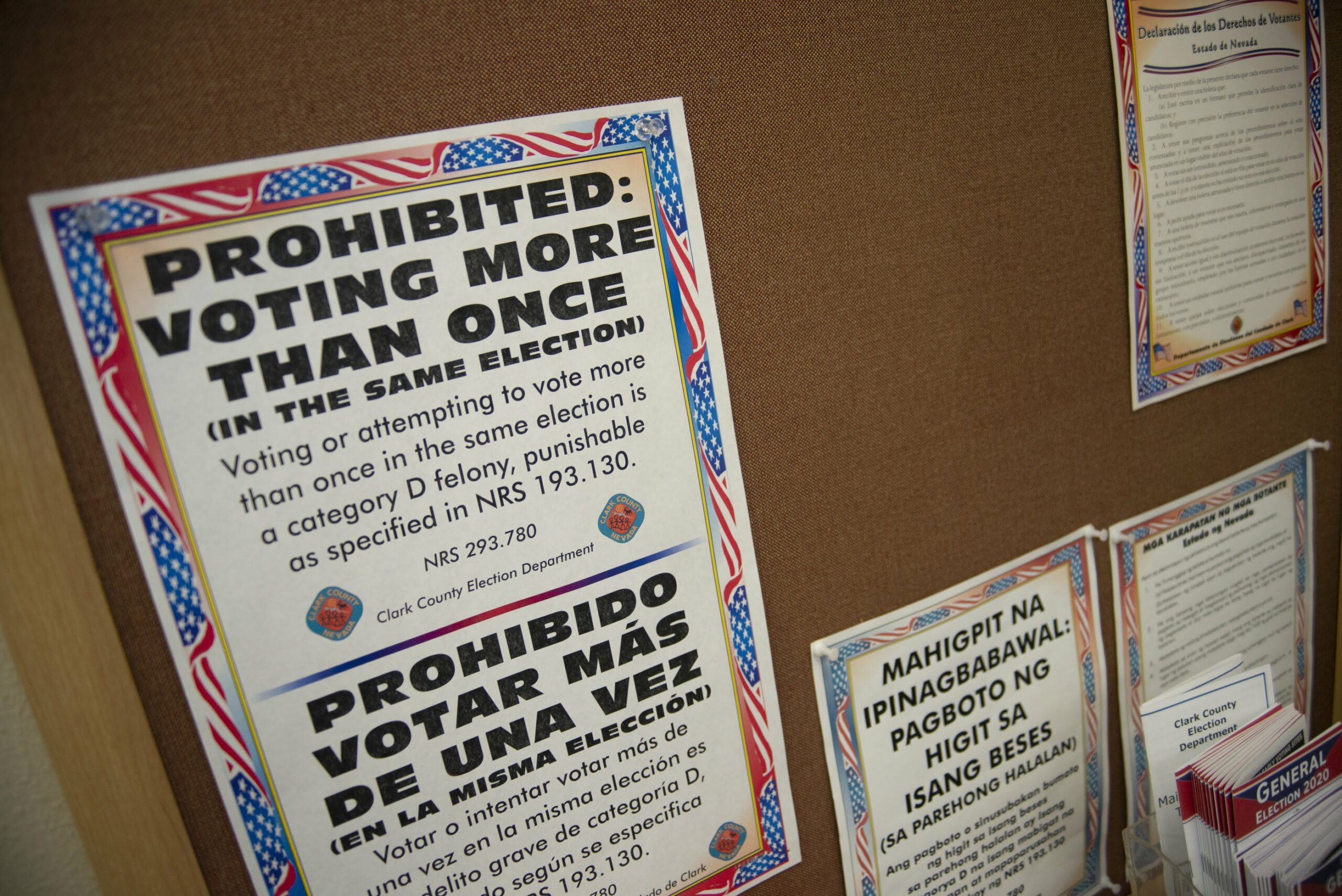 A District Court judge has again blocked efforts by President Donald Trump's re-election campaign and the Nevada Republican Party to delay the counting of mail ballots in populous Clark County over alleged issues with signature verification and observation plans — saying their claims largely lacked evidence or standing necessary for last-minute judicial intervention in the election process.
Carson City District Court Judge James Wilson issued the order Monday morning denying the request to halt mail ballot processing after a lengthy evidentiary hearing held telephonically last week. The decision ensures that Clark County — by far the largest county in the state — will continue its process for counting and processing the record number of mail ballots submitted for the 2020 election, without any delays that could potentially bottleneck results on Election Night.
Wilson wrote in the order that attorneys for the Trump campaign and the state Republican Party had failed to produce any evidence of "any injury, direct or indirect, to themselves or any other person or organization" that would be necessary standing for an eleventh-hour judicial intervention in the election process.
"There is no evidence that any vote that should be lawfully counted has been or will not be counted," he wrote. "There is no evidence that any vote that should lawfully not be counted has been or will be counted. There is no evidence that any election worker did anything outside of the law, policy or procedures. Petitioners do not have standing to maintain their mandamus claims."
In a statement sent Monday morning after the order was published, Nevada Republican Party Chair Michael McDonald said the ruling "should send a chill down every Nevadan's spine" and that the party was evaluating an expedited appeal to the state Supreme Court.
"This is a dark day in our state's history, but our fight for a free, fair, and transparent election is not over," he said in a statement.
In a statement, Clark County spokesman Dan Kulin said the county was pleased with the decision.
"We fully agree with the judge and appreciate his clear rulings on the matters raised," he said in an email. "This is busiest time of the year for the Election Department and we are glad to have another baseless lawsuit dismissed so quickly."
Nevada Attorney General Aaron Ford, whose office represented the secretary of state's office in the lawsuit, said the decision was a clear rebuke to the president's "deliberate attempts" to undermine the state's elections.
""He has made every attempt to control the outcome of this election without any regard for the health and safety of residents or Nevada's state laws designed to protect the sanctity of the ballot," Ford, a Democrat, said in a statement. "Today's ruling makes clear that there is a proper procedure to observe an election that even the president must follow, and it's most certainly a victory for the constitutional rights of all Nevadans."  
Attorneys for the Trump campaign and state Republican Party filed the lawsuit in late October over alleged insufficiency in Clark County's system for processing mail ballots, including use of a machine for initial signature verification, and an alleged insufficiency in the county's plan allowing observers inside the county's ballot processing center.
During an evidentiary hearing last week, attorneys produced several volunteer poll observers as witnesses who raised a host of speculative examples of possible wrong-doing, including not being able to see all parts of a ballot processing room or "runners" taking stacks of ballots into rooms where observers aren't allowed.
The attorneys for the president's re-election campaign last week asked for five changes to the county's ballot processing system; a "meaningful" observation of every stage of ballot processing, a camera inside the vault used to store ballots, start separating ballots and envelopes sequentially, a way to challenge signatures on mail ballots and for the county to stop using the machine that automatically checks signatures.
Wilson's order denied all five of those requests outright. For the requested "meaningful" poll observation plan, he wrote that the Trump campaign's request would create a de facto "second tier of ballot counters and/or concurrent auditors of the ballot counting election workers," which not only is not supported in law but would also create a host of logistical and safety problems.
"Ballots and verification tools contain confidential voter information that observers have [no] right to know," he wrote. "Creating a second tier of counters, validators, or auditors would slow a process that Petitors failed to prove is flawed. The request if granted would result in an increase in the number of persons in the ballot processing areas at a time when social distancing is so important because of the COVID-19 pandemic."
Similarly, Wilson wrote that attorneys for the Trump campaign failed to cite any constitutional provision creating a right or duty for election registrars to keep ballots and envelopes in sequential order, or to allow the photographing or videotaping of ballot counting by members of the public.
As for the signature verification machine, Wilson wrote in the order that the Trump and state Republican Party "failed to show any error or flaw" in the results of signature verification processed by the machine. Clark County is the only county in the state using a machine to process signature verification; county officials testified that about 30 percent of received mail ballots are automatically accepted by the machine and the rest are hand-checked by human volunteers.
Clark County Registrar of Voters Joe Gloria said during the hearing that if the county was prohibited from using the signature verification machine, there was a good chance that the county would be unable to complete the processing of all mail ballots by the deadline set in state law.
Nevada voters have cast votes by mail in record numbers in this election cycle, owing largely to a law passed in a summer special legislative session sending mail ballots to all registered voters in the state. As of Monday, more than 582,000 mail ballots have been returned by voters to election officials, including more than 389,000 alone in Clark County.
Though Trump campaign attorneys argued that the differences in being able to challenge mail ballots and in-person ballots in effect created two unequal classes of voters, Wilson wrote in his order that there was "no evidence" voters are treated differently or unfairly, as the baseline processes for voting are different through mail or in-person.
"Nothing the state or Clark County has done values one voter's vote over another's," he wrote. "There is no evidence of debasement or dilute of a citizen's vote."
Updated at 9:27 a.m. on Monday, Nov. 2, 2020 to include more information from the order. Updated again at 9:45 a.m. to add a statement from Nevada Republican Party chair Michael McDonald. Updated at 10:48 a.m. to include a statement from Attorney General Aaron Ford.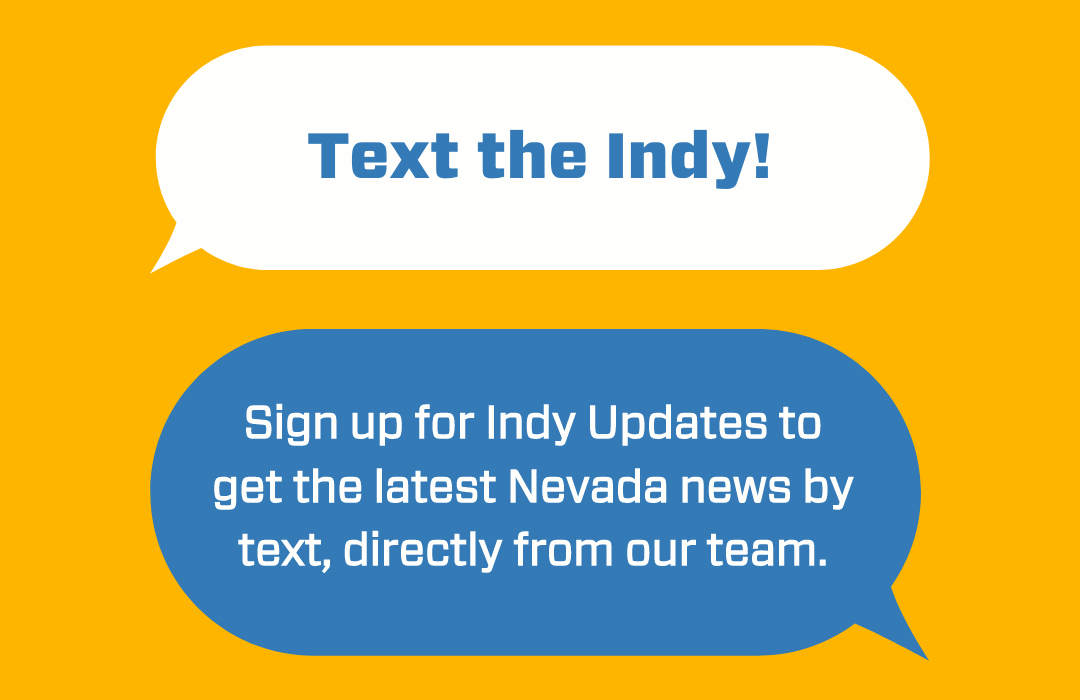 Featured Videos
Comment Policy (updated 4/20/2021): Please keep your comments civil. We reserve the right to delete comments or ban users who engage in personal attacks, use an excess of profanity, make verifiably false statements or are otherwise nasty. Comments that contain links must be approved by admin.