Judge rejects Trump campaign lawsuit seeking to block state's presidential election results, says no evidence election was affected by fraud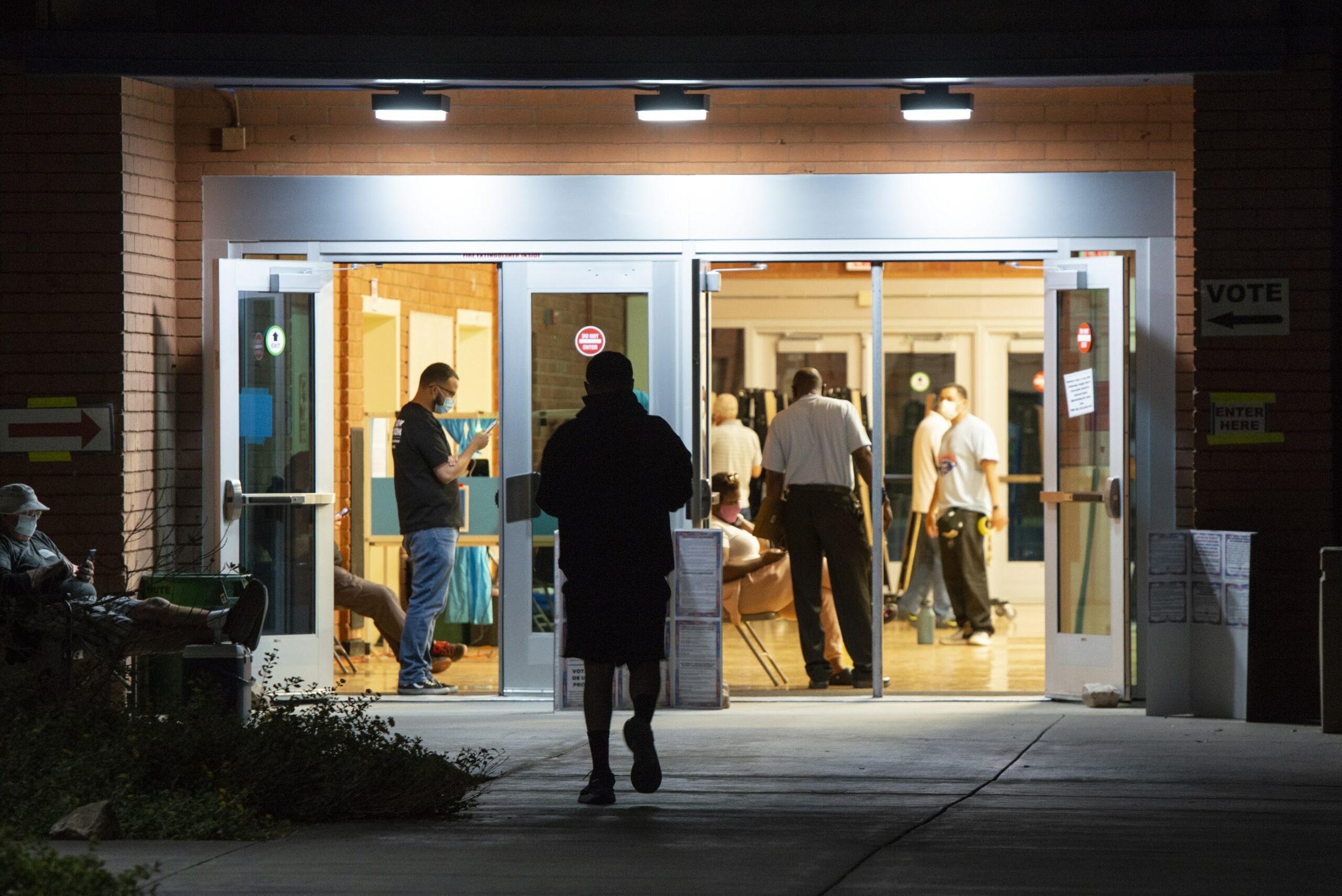 President Donald Trump's legal effort to overturn presidential results in Nevada has fallen short after a Carson City District Court judge rejected his team's request to award the state's six electoral votes to the incumbent.
Judge James Russell ruled Friday against the Trump campaign's unprecedented request to either block certification of the state's presidential election results or award the state's electoral votes to Trump, saying in a written order that the campaign's claims of voter fraud to the level needed to bring the state's presidential results into question fell far short of the evidentiary standard needed to contest the results of the presidential election.
In his 35-page order, Russell wrote that he found the evidence offered by the Trump campaign to have "little to no value," and failed to provide under any standard of proof that the campaign's long list of alleged fraud and vote irregularities could be backed up under any evidentiary standard.
"Contestants did not prove under any standard of proof that any illegal votes were cast and counted, or legal votes were not counted at all, for any other improper or illegal reason, nor in an amount equal to or greater than 33,596, or otherwise in an amount sufficient to raise reasonable doubt as to the outcome of the election," Russell wrote in the order. "Reasonable doubt is one based on reason, not mere possibility."
The judge also wrote that he found many of the depositions and expert witnesses provided by the Trump campaign questionable, referring to several of the exhibits presented to the court as "unsound" or based on questionable methodology. He wrote that there was "no evidence that voter fraud rates associated with mail voting are systematically higher than voter fraud rates associated with other forms of voting," and that there was no evidence that fraudulent election activities had affected the outcome of the presidential race in the state.
"Based on this testimony, the Court finds that there is no credible or reliable evidence that the 2020 General Election in Nevada was affected by fraud," he wrote.
Election results certified by the state Supreme Court last week gave former Vice President Joe Biden a 33,596-vote lead over Trump in Nevada. The state's six electors and all electors nationwide are scheduled to meet on Dec. 14 to cast official ballots for president and vice president.
The Nevada Republican Party said late Friday that it plans to appeal the decision to the state Supreme Court, saying the presented evidence was "compelling and overwhelming" while promising that "the fight continues for clean and fair elections."
But the lawsuit's initial defeat is the latest in a string of post-election losses for the Trump campaign and Republican in Nevada, who have filed a flurry of unsuccessful legal efforts seeking either new elections or a halt to certification of the state's election results, over a myriad of unsupported claims of massive voter fraud. At least five other election challenges filed after the election by losing Republican candidates or affiliated organizations have been rejected outright at the District Court level.
In its lawsuit filed mid-November and during a court hearing on Thursday, attorneys for the Trump campaign claimed that they had evidence that the election was "stolen" from the president, pointing to a handful of anonymous declarations alleging wrongdoing and data analysis that they claimed indicated tens of thousands of nonresidents voted in the 2020 election.
But nearly all evidence cited by the campaign — save for the initial complaint and a brief data analysis report published after the Thursday hearing — were filed under seal, meaning that records such as depositions or lists of alleged ineligible voters are not publicly available.
In his decision, Russell took issue or declined to accept any of the evidence presented by the Trump campaign. He wrote that claims regarding Clark County's use of an Agilis signature verification machine had not only been previously litigated and resolved in other courts, and that spurious claims of vote totals shifting overnight were based merely on hearsay evidence — noting that a follow-up paper trail audit revealed no discrepancies in vote totals.
Russell also rejected the wide swaths of alleged illegal voting that the Trump campaign claimed had occurred in the state, with ballots supposedly cast by tens of thousands of out-of-state residents, deceased individuals, or individuals impersonating other voters.
But throughout the order, Russell wrote that the record and evidence presented failed to support any of those findings, writing that nearly all of them were based on hearsay evidence without the necessary factual evidence to support the claims.
He also rejected an argument that the Nevada Native Vote Project — a nonprofit organization dedicated to increasing voter turnout among Native Americans — had acted in concert with the Biden campaign or offered things of value to manipulate votes for president, saying the campaign showed "Facebook screenshots from groups and individuals, but not demonstrating that they offered anything of value to alter outcome of election."
Russell also wrote that an anonymous declaration that purported to see multiple mail ballots being filled out on the side of a bus with a Biden-Harris emblem at one of the state's early voting sites to be "not credible," given that no other witnesses corroborated the account of "alleged ballot-stuffing occurring in broad daylight outside a busy polling station in Nevada's most populous county."
Attorneys representing the Democratic Party-selected slate of electors (named as defendants in the lawsuit) said Thursday that the evidence provided was flimsy at best, and failed to provide the specific evidence generally required for election results to be called into question, instead relying on what one attorney said was "nothing more than speculation, conspiracy theories and a fundamental misunderstanding of the electoral process."
Updated at 3:05 p.m. to include additional information on Judge Russell's decision. Updated again at 4:17 p.m. to include a statement from the Nevada Republican Party.
The Nevada Independent is raising $200,000 by Dec. 31 to support coverage of the 2024 election.
Tax-deductible donations from readers like you fund this critical work.
If you give today,your donation will be matched dollar-for-dollar.
Give + Get Matched
Featured Videos