Judge to rule Friday on Trump campaign lawsuit seeking to overturn state's presidential results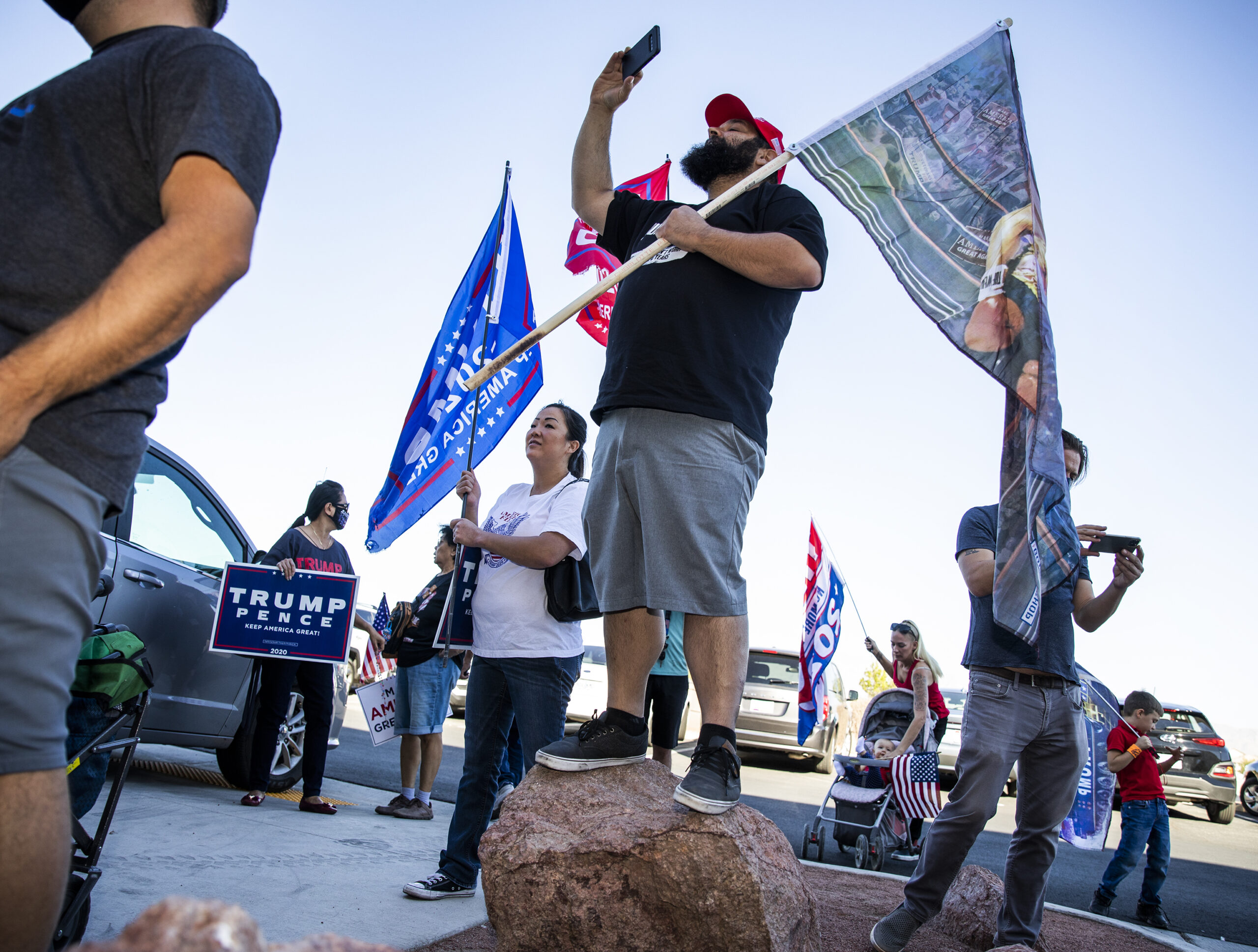 President Donald Trump's campaign legal effort to overturn the results of Nevada's presidential election will be decided Friday, after a Carson City District Court judge said he wanted more time to review the evidence presented.
Judge James Russell asked attorneys for the Trump campaign and defendants (the electors appointed by the state Democratic Party to cast the state's six electoral votes) to prepare a proposed order by 10 a.m. on Friday — saying he wanted more time to review claims made during the Thursday afternoon hearing but with enough time for parties to potentially appeal to the state's Supreme Court.
"Given the nature of the court to this decision, the court would like to review the evidence provided in light of the arguments made," he said Thursday. "I mean, both of you have alluded to certain evidence in the record which I would like to verify."
The lawsuit itself was filed in mid-November by the Trump campaign on behalf of its six selected electors, with party representatives claiming at a press conference at the time that it had uncovered swaths of evidence that tens of thousands of votes were illegally cast in Clark County during the 2020 election. The suit asked the court to either deny certification of the state's six electors or award them to the Trump campaign.
Election results certified by the state last week gave former Vice President Joe Biden a 33,596-vote lead over Trump. Nationwide, Biden won 306 electoral votes, more than the 270 needed to capture the presidency, but Trump's campaign has engaged in a multi-pronged effort to overturn results based on spurious allegations of mass voter fraud.
On Thursday, Trump campaign attorney Jesse Binnall — who claimed outright that the election had been "stolen" — argued that the campaign had conducted data analysis showing that tens of thousands of voters had cast multiple ballots, or lived out of state, or were deceased by the time of the election.
He also cited alleged examples of various election malfeasance that occurred in Clark County and documented by anonymous whistleblowers in depositions provided to the court — such as a poll worker seeing "handfuls" of mail ballots filled out on the side of a Biden bus, or vote totals kept on electronic file allegedly changing overnight.
"We also know that all the evidence of fraud that we've brought to the court's attention, all the evidence of fraud that we know of in Nevada, only comes from one side; the Biden side," he said. "We cannot turn a blind eye with striking evidence like this. We cannot allow an election to be stolen. We cannot pretend that these voter irregularities and this vote fraud didn't happen."
Nearly all evidence submitted by both parties in the case was filed under seal save for the initial complaint, meaning that records such as depositions or lists of alleged ineligible voters are not viewable by the public.
Kevin Hamilton, an attorney with Perkins Coie representing the Democratic electors, said the evidence provided by the Trump campaign failed to rise to the level required for the extraordinary relief of overturning election results, calling it "utter failure of proof on every level."
"Simply put, breathtaking relief requires breathtaking evidence," he said. "But contestants stand before you with nothing of the sort."
Hamilton, who noted that Nevada's election law places the burden of proof on those contesting the election results (the Trump campaign in this case), said the evidence presented is "built on nothing more than speculation, conspiracy theories and a fundamental misunderstanding of the electoral process."
He said a total of five other courts throughout the state have rejected claims that a signature verification machine used by Clark County election officials to process mail ballots would lead to voter fraud through acceptance of signatures that did not belong to the voter on file. He also said that attorneys for the defendants had deposed the manufacturer of the voting machine, who said that Clark County had not violated any specifications or used it in a way that would lead to non-matching signatures being accepted.
Hamilton also noted that the anonymous whistleblower depositions when read in full indicated a lack of solid evidence — the witness who testified to seeing vote totals change overnight testified that there ultimately was no difference between the electronic totals on the voting machines and the paper audit trail used as a backup. He said claims that a witness saw ballots being filled out on the side of a Biden/Harris bus were "patently ludicrous," and that the witness did not know if those alleged ballots were ever cast or counted.
"Ink is cheap," he said. "The contestants spill a lot of it attempting to make up their patent lack of admissible evidence with enthusiasm and overstatement. But their zeal rather dramatically outstrips their evidence. In a court of law, it's evidence that counts — not tweets or social media bluster, not hearsay or speculation."
Binnall, who several times complained that the Trump campaign had been stonewalled in collecting evidence, said that the defendants could not "impeach the credibility" of the presented witnesses, and that evidence derided as "crazy" was indeed possible because the "election was administered in such a way that it was ripe for fraud."
"That again may be circumstantial evidence, but it's striking," he said. "And of course the circumstantial evidence is worth no less weight, especially not with someone whose credibility is so strong."
The lawsuit is the final piece of pending post-election litigation filed by Republican candidates or affiliated organizations seeking to challenge the results of the state's November election. All of those previous lawsuits — including those filed by two congressional candidates, a state Senate candidate and Assembly candidate, plus a voter fraud watch group led by conservative activist Sharron Angle — have been dismissed at the District Court level.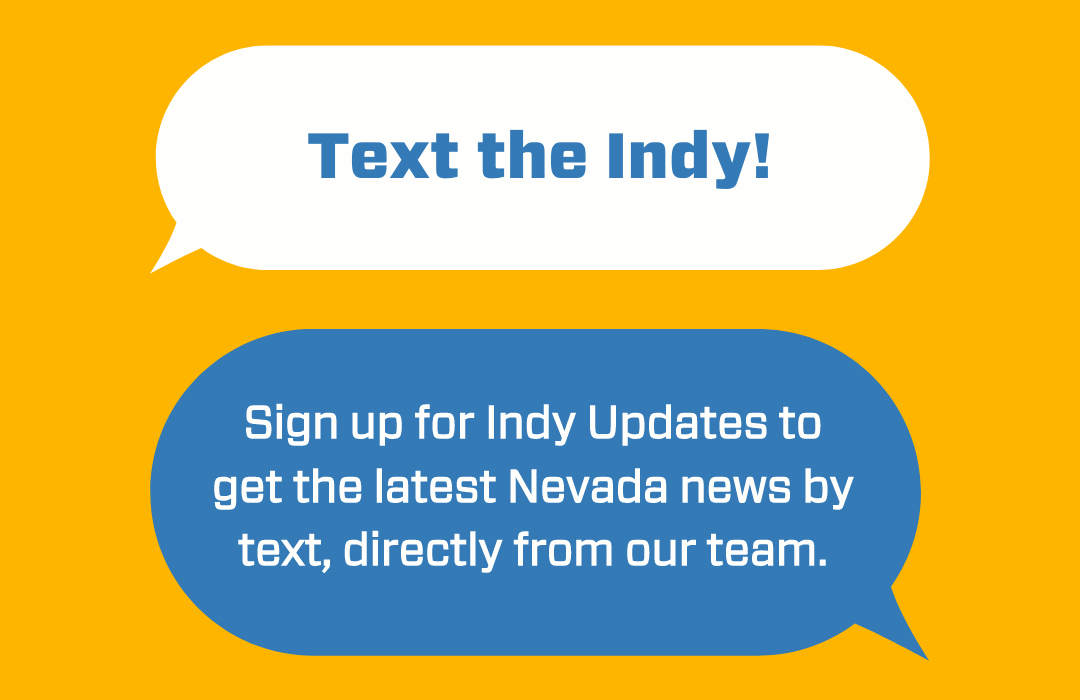 Featured Videos
Comment Policy (updated 4/20/2021): Please keep your comments civil. We reserve the right to delete comments or ban users who engage in personal attacks, use an excess of profanity, make verifiably false statements or are otherwise nasty. Comments that contain links must be approved by admin.