Large-scale fires, fueled by drought, have scorched thousands of acres this year, and the impacts are regional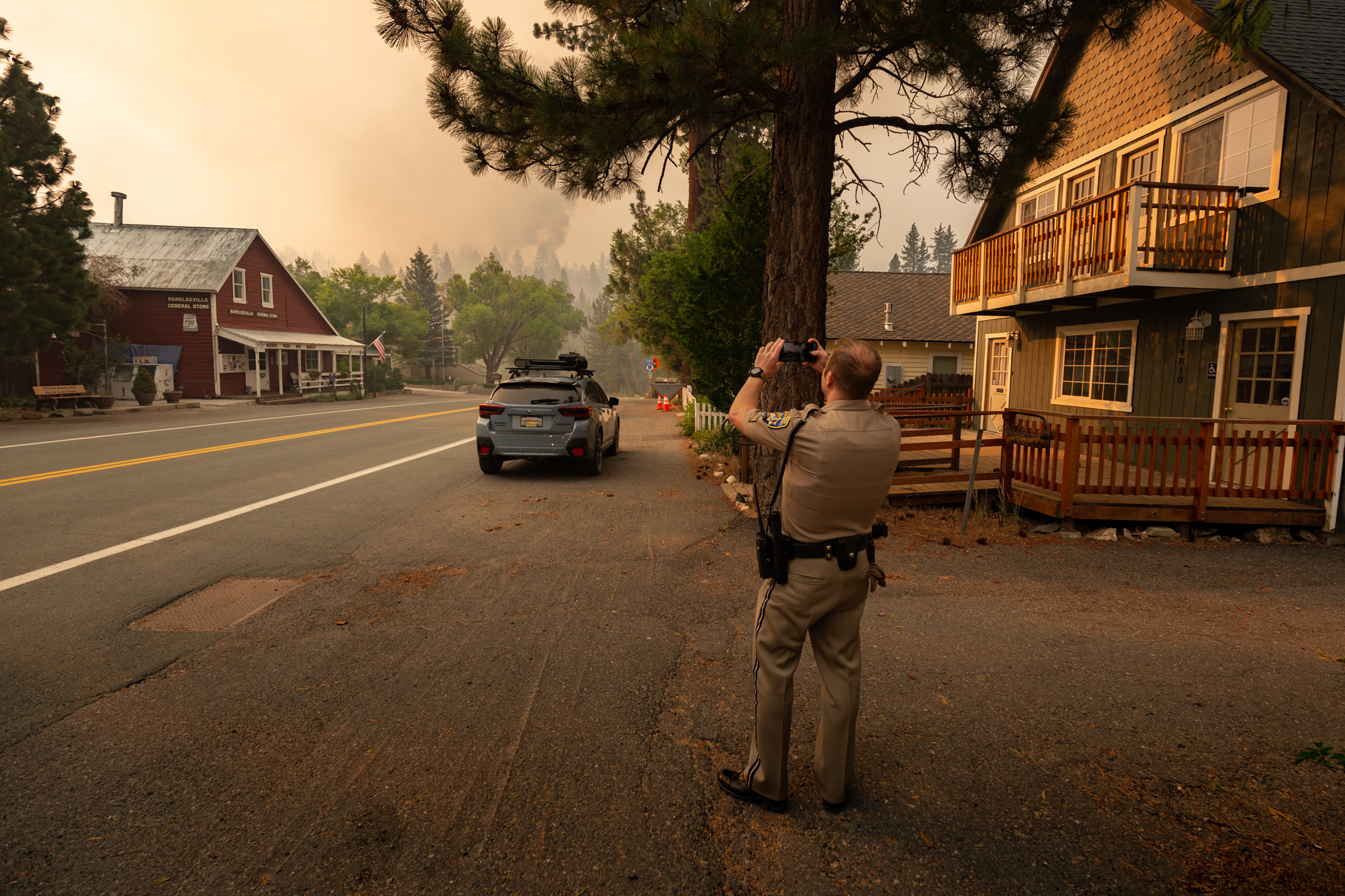 Good morning, and welcome to the Indy Environment newsletter.
Programming note: I'm taking a few weeks off from the newsletter to focus on some reporting in the field. But don't fear, the newsletter will be returning after Labor Day, and I will be continuing to tweet out relevant news, links and analysis. My Twitter handle is @danielrothberg.
As always, we want to hear from readers. Let us know what you're seeing on the ground and how policies are affecting you. Email me with any tips or suggestions at [email protected]
To get this newsletter in your inbox, subscribe here.
---
Lisa Tobe moved to Plumas County, California in the 1990s. She stayed for about a decade, left and moved back. After she returned to the area in 2018, Tobe noticed a major change. She and her neighbors "started talking differently." Differently when it came to extreme wildfire.
"In the past, it would be an anomaly for us to think that much about smoke or wonder what long stretch of period [a fire] would [last] and how we'd modify how we would live," Tobe recalled.
In July, Tobe evacuated from her home in Meadow Valley, outside the town of Quincy, nestled between forested land about 80 miles from Reno. Over the past few weeks, the Dixie Fire and Fly Fire have torn through the area, burning about 278,000 acres to date, destroying homes, and threatening rural towns throughout the area — with only about 35 percent containment.
Tobe had been home for one hour when she got a knock on the door from her neighbor. Just from the look on his face, she knew that county officials had put evacuation orders into effect.
"I just started kind of running around, trying to figure out what I was pulling off the walls and what I was leaving," Tobe, who wrote an essay about the fire, said in an interview this week.
It was not the first time she had to evacuate. Nearly one year ago, Tobe evacuated for the North Complex Fire, which burned nearly 319,000 acres. As residents in the area evacuated, Tobe has thought about not only what would happen if she couldn't return home, but also the way fire leaves a mark, how it splinters a community's resources and energy.
"Everyone is really trying to help each other while they're trying to help themselves," she said.
Over the past month, fast-moving wildfires, fueled by high temperatures and drought, have scorched hundreds of thousands of acres in northern California and Nevada. Fires have threatened communities, burned structures and strained resources.
Park Williams, a climate scientist at UCLA, said we are experiencing the most severe drought since at least 1895 (tree rings suggest it may be the worst drought since 1580). He said that areas with high fire activity have coincided with areas where drought and dry soils are the most severe. But increasing thirst in the atmosphere plays a role too, drying out brush and fueling wildfires.
"During a drought everything is drier," he said. "That makes everything more likely to burn."
Wildfire can be a natural feature and contribute to ecosystem health. But in recent decades, climate change and forest management have contributed to a regime that is notable for extreme behavior and fast-moving megafires. In addition, many communities are situated in areas near wildlands that are at risk of burning. And each fire leaves an imprint on people and the land.
In some cases, the impacts are cumulative and cascading. When fires burn in the same place, communities feel the fatigue of evacuating, year after year, or living with intense wildfire smoke through the summer and fall. Firefighters face fatigue, too. In some cases, the destruction of entire landscapes can mean the loss of critical habitat for wildlife. The loss of habitat and changes to the soil, in turn, can lead to changes to a watershed, increasing risks of flooding and mudslides.
In the case of the Tamarack Fire, which burned into Nevada, the Carson Water Subconservancy District is closely monitoring how changes to the landscape could damage watershed health.
The fire started in California, at the upper watershed of the Carson River, which flows through western Nevada into Fallon. Right now, everyone is in a wait-and-see mode as a Burned Area Emergency Response team assesses the post-fire landscape. Shane Fryer, a watershed program specialist, said there are concerns ranging from landslides and mudslides to sediment plumes.
"The condition and health of the watershed up there at the top is critical for Dayton, for Carson City, for Fallon, for all the communities that live below," Fryer said. "It's not just the landscape right there. It's going to affect the entire watershed and the people that rely on that source."
Lightning storms on July 4th ignited the Tamarack Fire, what began as a quarter-acre burn south of Lake Tahoe and quickly developed into a 68,696-acre blaze that prompted evacuation orders for communities across California, Nevada and the Washoe Tribe of Nevada and California. The Tamarack Fire is now about 82 percent contained, but it destroyed 25 structures in Nevada and California.
For residents forced to evacuate in Nevada, fire in the area is nothing new. Communities around the U.S. 395, near Topaz Ranch Estates and Holbrook Junction, "have been impacted quite heavily by fire in the last five years," Nevada's state forester, Kacey KC, said in an interview this week. "They've been evacuated at least three times, so they are no stranger to these fires coming over. But I'm sure that was on them mentally."
David Fogerson, Nevada's chief of emergency management, said the state is focusing on short and long-term recovery efforts. He said officials were first working to make sure residents could get back into their homes and that power was restored to the area. But he said an inter-agency team is also focused on landscape restoration and guarding against flooding or debris flow.
As was the case with the Tamarack Fire, impacts from a large-scale blaze are not always limited to one county or one state. Firefighting and response is often a regional effort.
This year, the Reno Fire Department has sent resources to the Dixie Fire, the Tamarack Fire and the Beckwourth Compex, which burned about 105,670 near the California-Nevada border.
David Cochran, the fire department's chief, stressed the need to view the issue regionally. He said it's important to view firefighting as a system. If a large fire ignited on land near Reno, the city would rely on help from others, as agencies elsewhere have relied on support from Reno crews this summer.
"We have an obligation to play our role in that system," he said. "But when the overall system is lacking in resources and needs, it just gets more challenging every year, with every fire."
Firefighting resources are being stretched thin right now across the country. Federal fire officials have put the country at Preparedness Level 5, meaning most wildland firefighting resources are being deployed. Cochran, who was recently in Washington D.C., said that he told policymakers that firefighters need more resources, especially when it comes to personnel.
"Everything that's available is being utilized," Cochran said.
It's an indicator, he said, that the "system is getting taxed earlier and longer as we go along."
Gov. Steve Sisolak echoed these concerns last week while visiting homes damaged by the Tamarack Fire, the Associated Press reported. Sisolak called for more resources from the federal government, including "more boots on the ground." Sen. Catherine Cortez Masto recently introduced legislation aimed at wildfire prevention, suppression and recovery.
Cortez Masto's office said elements of that legislation, including $3.4 billion for prevention, are expected to be included in the infrastructure bill, which is going through Congress this week.
Over the past few days, the Dixie Fire has spread rapidly north, and on Tuesday, officials on the fire had issued new evacuation orders for the area. Nearly 5,000 people are fighting the blaze.
At a briefing Tuesday night, U.S. Forest Service Unified Incident Commander Shannon Prather said the conditions and fire characteristics would make the next few days challenging.
"Today has been a rough day out there — no getting around that," Prather said, "I wish I had some good news for you today, but I definitely think we have a few hard days ahead of us."
On Wednesday, the Dixie Fire burned through the town of Greenville, California, with a population of about 800 people. The Associated Press reported that multiple structures in the town's downtown burned to the ground.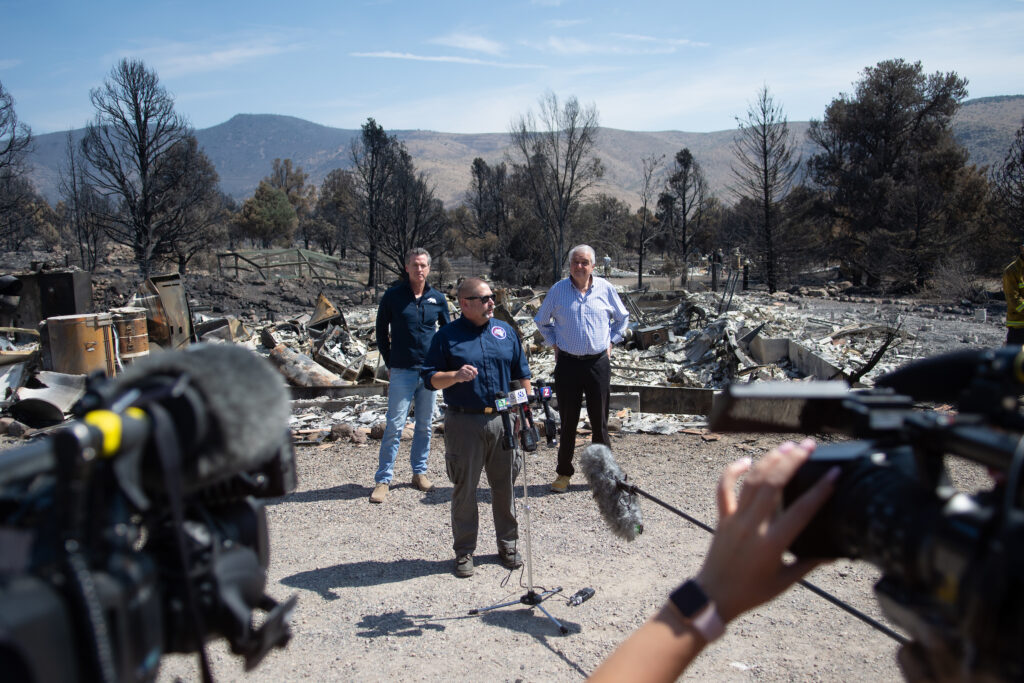 Related reporting on the wildfires: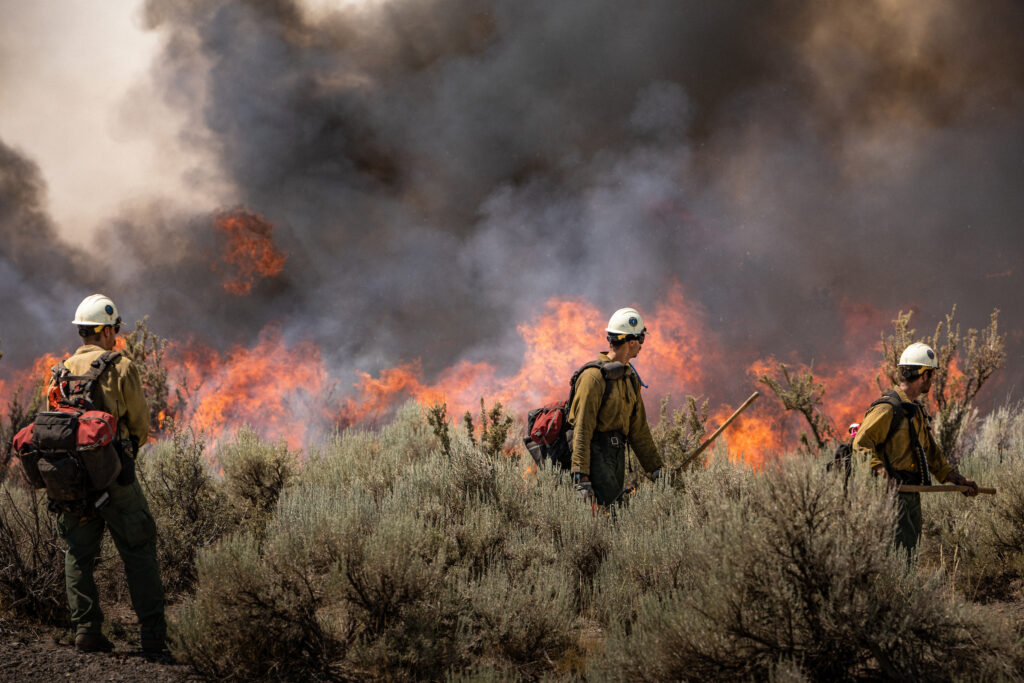 Here's what else I'm watching this week:
A dwindling Lake Powell supply: The Review-Journal's Blake Apgar and Chase Stevens document the immediate economic impact of low water elevations in Lake Powell, the second largest reservoir on the Colorado River system.
Bringing water to the Colorado River delta: KUNC's Luke Runyon produced an excellent story on ongoing efforts to reconnect the Colorado River with its delta, a partnership between Mexico, the United States and environmental groups in both countries.
"Starving cows. Fallow farms. The Arizona drought is among the worst in the country:" Powerful drought reporting from the Los Angeles Times' Jaweed Kaleem with striking photos.
Disclosing forever chemicals: Sen. Jacky Rosen introduced a bill, with Sen. Mike Rounds (R-South Dakota), requiring the Pentagon reveal testing results for PFAS, a class of compounds known as "forever chemicals." Last year, Rosen and Cortez Masto called on the Department of Defense to share information about its research into contamination at Nellis Air Force Base. PFAS has been used by the military for firefighting foam.
Legislator receives leadership award: Assemblyman Howard Watts (D-Las Vegas) received a "Rising Environmental Leader Award" from the National Caucus of Environmental Legislators.
Something to watch: As we reported a few weeks ago, NASA is going through the process to use 22,995 acres of federal public land in Nye County (Railroad Valley). In the past few weeks, both Nye County and White Pine County have sent concerned letters to NASA and the Bureau of Land Management, the federal agency responsible for overseeing federal public land.
"U.S. land managers have begun efforts to capture about 50% more wild horses than originally planned this year because of severe drought across the U.S. West — about 6,000 additional animals primarily in Nevada, Oregon and Colorado," the AP's Scott Sonner reports.
San Francisco is considering rules to electrify appliances, via the San Francisco Chronicle.
A third Indigenous community seeks to join the Thacker Pass case: Last week, lawyers for the Reno-Sparks Indian Colony and Atsa koodakuh wyh Nuwu, or The People of Red Mountain, filed a motion to halt archeological digging in the area around the planned Thacker Pass lithium mine. On Monday, a third Indigenous community, the Burns Paiute Tribe, filed a motion asking a federal court judge to join the lawsuit challenging the mine.
An environmental group said it intends to sue if the U.S. Fish and Wildlife Service does not extend Endangered Species Act protections to populations of the speckled dace that live in the Death Valley area, the Desert Sun's Janet Wilson reports.
An Arizona mine with wide-ranging implications: The Arizona Daily Star's Tony Davis has closely watched the permitting of the Rosemont copper mine, and an important lawsuit for how to interpret the 1872 General Mining Law. But the mine is also consequential for how the federal government regulates ephemeral streams under the Clean Water Act. From a recent story: "The battle over Rosemont's status under the Clean Water Act is a miniature version of a dispute over regulation of ephemeral streams that has lasted nationwide for more than 15 years."
A former state water official filed a federal lawsuit against the Las Vegas Metropolitan Police Department and the Clark County district attorney's office, This is Reno's Bob Conrad reports. The former water official, Robert Coache, went to prison on charges that involved a Southern Nevada water sale, but the Supreme Court dismissed the charges in 2019, saying there was not enough evidence. This is Reno published an in-depth piece on Coache's case last year.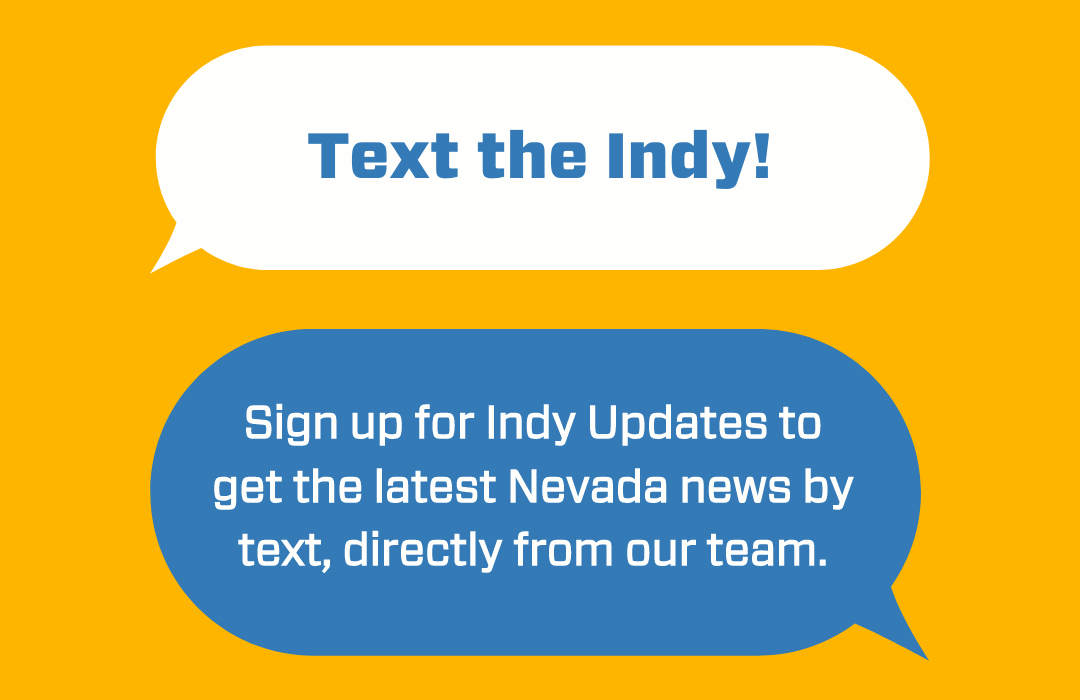 Featured Videos