Las Vegas Sands' future rests with Miriam Adelson and her nearly 57 percent ownership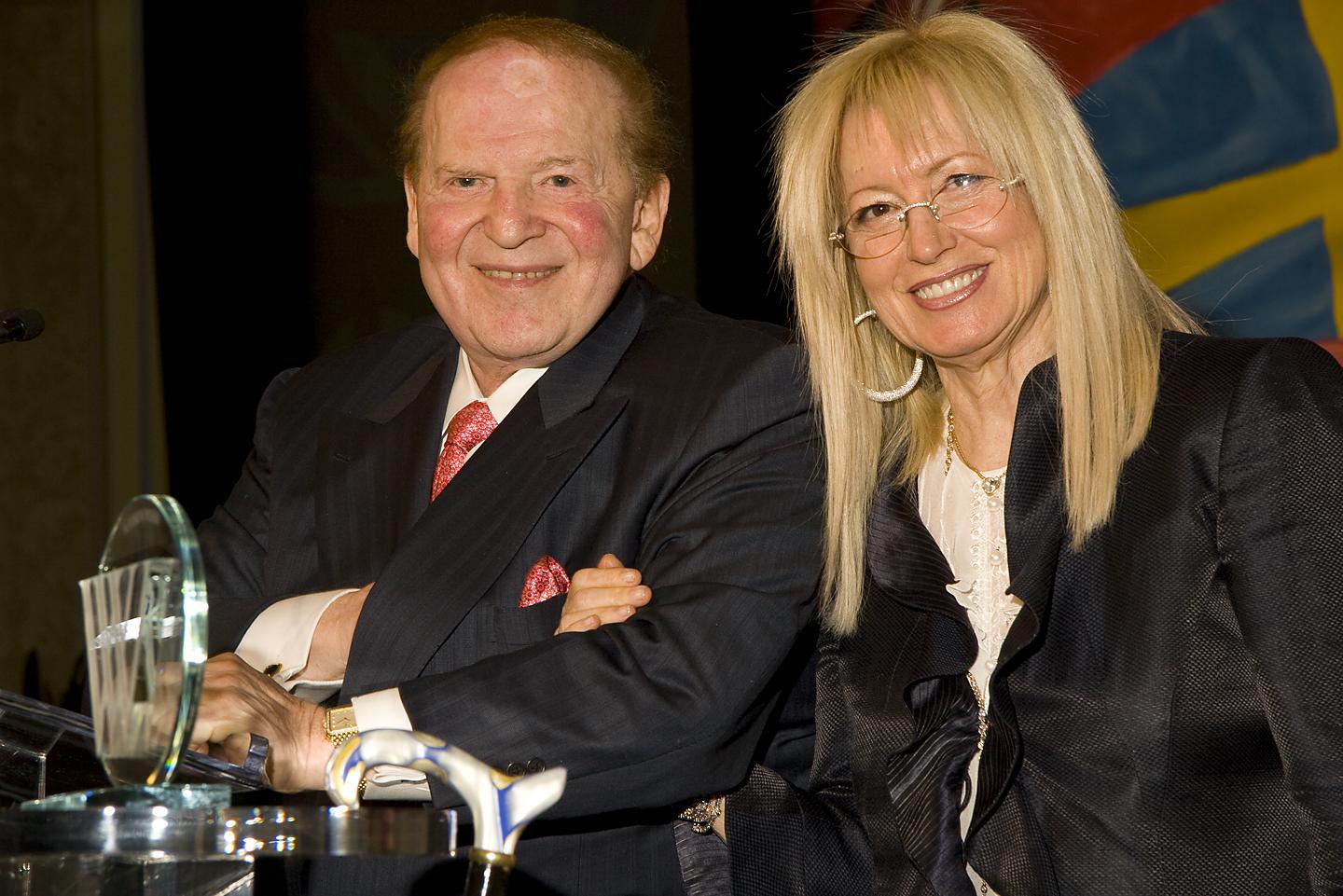 Long before the passing of Las Vegas Sands Chairman and CEO Sheldon Adelson, the casino company he founded and commanded with his overwhelming presence for more than 32 years, was going through a transformation.
That's commonplace for a gaming conglomerate with operations on two continents, a worldwide workforce of more than 50,000 and a market capitalization of $45 billion.
The question, however, is who oversees the playbook for Las Vegas Sands going forward?
The company is involved in gaming expansion discussions in two states, is considering the possible sale of its Las Vegas Strip holdings and is spending $5.5 billion to renovate and grow its casino holdings in Macau and Singapore.
At the same time, Las Vegas Sands is looking to rebound from the heavy economic toll the COVID-19 pandemic inflicted on its casino operations. The company's revenues are down more than 47 percent, and it suffered a net loss of more than $1.3 billion in the first nine months of 2020.
For now, it seems the Sands' future is in the hands of Miriam Adelson, 75, who has control of 56.6 percent of the company's outstanding stock through personal ownership and several family trusts in which she is one of two trustees.
Under Nevada gaming regulations, Miriam Adelson is now viewed as the company's controlling shareholder. Before her husband's death, she owned more than 10 percent of Las Vegas Sands, which also could have required licensing. Several Nevada gaming lawyers, speaking on background, said the current ownership state places her in a "mandatory licensing situation."
According to the company's 2020 proxy filed with the Securities and Exchange Commission, Sheldon Adelson and family members owned more than 432.6 million shares of Las Vegas Sands stock. Sheldon Adelson controlled 10.4 percent of the company and Miriam Adelson controlled 43.3 percent, with the rest of the family's shares tied up in the trusts.
Sheldon Adelson was licensed as the company's controlling shareholder. Despite her ownership percentage, Miriam Adelson wasn't licensed by Nevada gaming authorities.
An Israeli-born doctor who specializes in treating substance abuse, Miriam Adelson was married to Sheldon Adelson for almost 30 years.
She was licensed briefly by Nevada gaming regulators from November 2004 until April 2005 for trusts that covered two of her children. The Sands went public in December 2004, which led to the trusts being dissolved. She has not been licensed since.
The matter may not be cleared up until after the traditional week-long Jewish mourning period and the reading of Sheldon Adelson's will. He was buried on Friday in a private ceremony in Jerusalem. Las Vegas Sands spokesman Ron Reese declined to comment on the potential licensing matter.
Miriam Adelson has been viewed as a co-partner to Sheldon Adelson. He often said the inspiration for the Venetian was the couple's honeymoon in Venice, Italy.
She was listed as a co-contributor in the millions of dollars the Adelsons donated to the GOP over the years. After the Adelsons contributed some $123 million to GOP causes in 2018, Miriam Adelson was awarded the Presidential Medal of Freedom by President Donald Trump. A year earlier, the Adelsons had prominent seats at Trump's inauguration.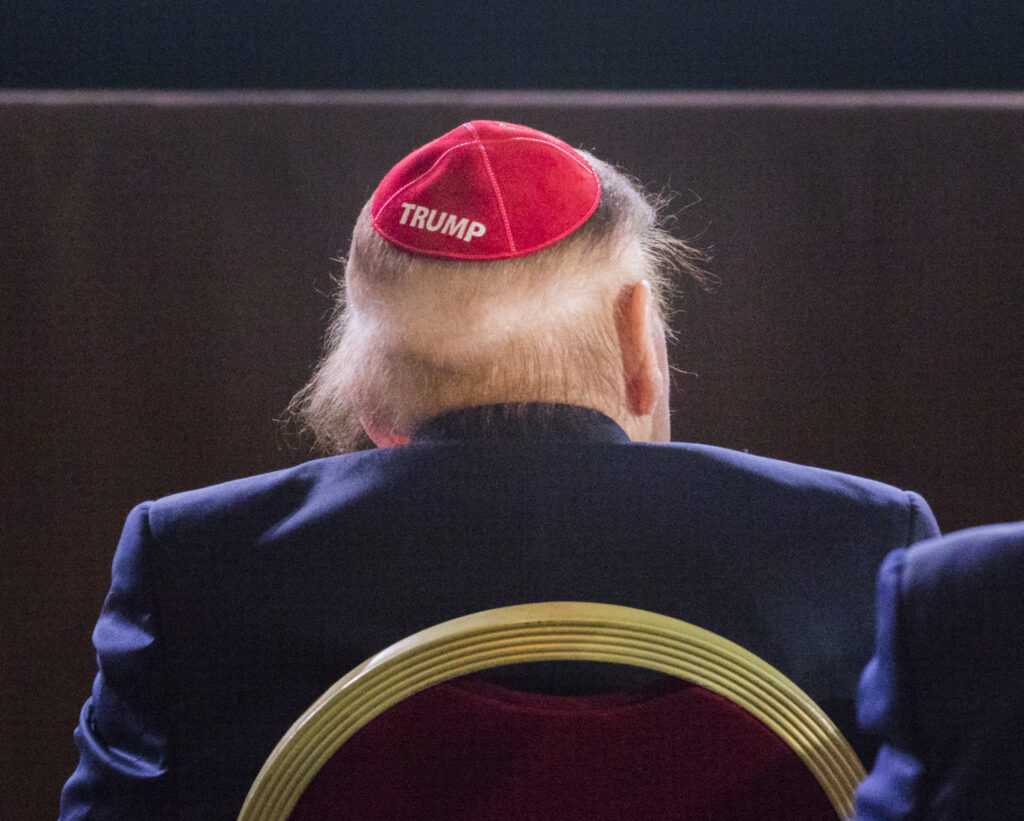 Miriam Adelson influenced her husband's support for Israel, both financially and politically.
Longtime Nevada gaming attorney Tony Cabot, who is now a Distinguished Fellow in Gaming Law at UNLV's William S. Boyd School of Law, said in certain cases, the chairman of the Gaming Control Board "can administratively approve a person's involvement in a trust as a result of a transfer," as long as that person has already obtained a gaming license.
Irwin Chafetz, 84, a Las Vegas Sands board member since 2005, is the other trustee on the Adelson family trusts. A longtime Boston businessman, he was an original investor when Sheldon Adelson acquired the Rat Pack-era Sands Hotel Casino on the Strip for $110 million in 1989.
Current leadership
There has been just one leader in Las Vegas Sands' history. Sheldon Adelson, who died at age 87 of complications during the treatment of non-Hodgkin's lymphoma on Jan. 11, changed the Las Vegas Strip landscape and led the U.S. gaming industry's expansion into Asia. At the time of his death, Adelson was 19th on the Forbes 400 with an estimated net worth of $35.9 billion.
For now, the company is in the hands of its top two corporate executives — Rob Goldstein and Patrick Dumont.
Goldstein, who held a variety of leadership roles since joining Las Vegas Sands in 1995 and has been the company's president since 2015, was appointed acting chairman and CEO on Jan. 7 when it was announced Adelson was taking medical leave.
Goldstein is also acting chairman and CEO for Sands China, the company's Hong Kong-based subsidiary that operates its five casino-resorts in Macau.
When Adelson was first sidelined with non-Hodgkin's Lymphoma in March 2019, he never stepped aside. But Goldstein served as the de facto CEO, overseeing quarterly earnings conference calls and the company's operations until Adelson returned.
Dumont has been chief financial officer of Las Vegas Sands since 2016 after serving in several senior level operating and finance positions starting in 2010. He is married to one of Miriam Adelson's daughters from her first marriage, Sivan Ochshorn.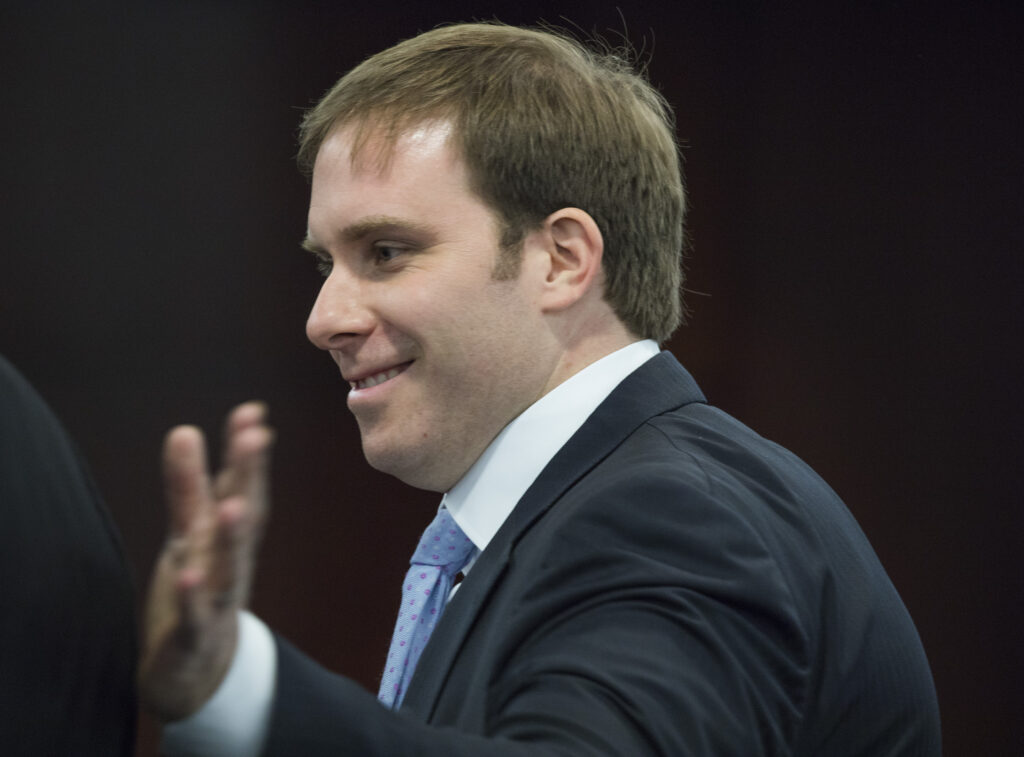 Dumont has more than 20 years in finance, corporate strategy and management and worked in investment banking at Miller Buckfire & Co. and Bear Stearns & Co. His public profile through the company has increased over the past few years.
Both Goldstein, 65, and Dumont, 46, are members of Las Vegas Sands' 11-person board of directors. Goldstein has long been licensed by the Nevada Gaming Commission in various roles. Dumont was licensed as CFO in 2017.
In Macau, Wilford Wong remains president of Sands China, a position he has held since 2015. Last summer, his contract was extended until 2024.
"Mr. Adelson built a strong and loyal culture with appointment and ascension," Macquarie Securities gaming analyst Chad Beynon said last week. "The executive structure has long been in place and is well positioned for transition."
Beynon suggested the company could look at potential casino acquisitions, which would be a change in philosophy, given Adelson's "preference of developing assets, not acquiring."
Jefferies gaming analyst David Katz told investors not to expect any changes in the corporate management structure.
Three corporate events, however, could shake the outcome of Las Vegas Sands – a potential sale of the company's large holdings in Las Vegas; the future of the Las Vegas Sands' gaming concession in Macau (the Macau government's term for a gaming license) which expires in June 2022; and a decision regarding the Adelson family's 57 percent stake in the company.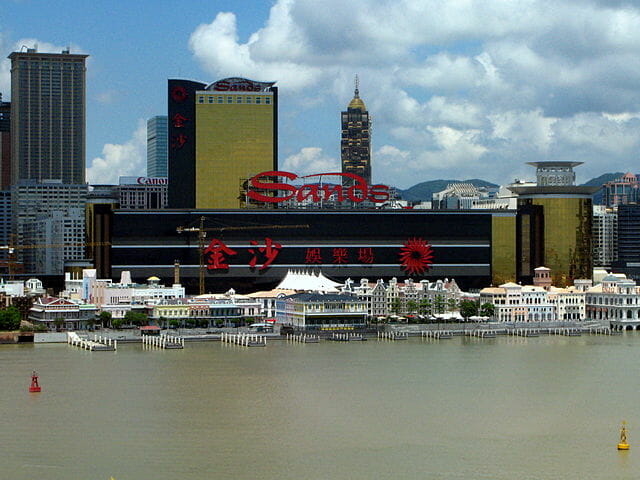 "We ultimately believe these issues are being decided upon from a position of strength and therefore have confidence in the current leadership to arrive at the most positive conclusion for value," Katz said.
Reese told the Las Vegas Review-Journal that the board will eventually determine the permanent appointment of a new CEO, but no time frame was given.
Katz suggested Adelson family members could retain control of the stock and assume a more prominent leadership role in the company while continuing to draw annual dividend payments that topped $1 billion prior to the pandemic
He said the least likely outcome would be the family selling the shares on the open market. Las Vegas Sands closed at $53.44 Friday on the New York Stock Exchange. The shares are down 5.6% since Adelson's passing.
Leaving Las Vegas?
In October, Las Vegas Sands confirmed it was in preliminary talks with an advisor to potentially sell its Las Vegas Strip gaming and convention operations in a deal valued at $6 billion.
Reese said at the time "very early discussions have taken place, but nothing has been finalized." Sources said the company engaged Goldman Sachs in exploring options,
On the Strip, the Venetian and Palazzo resorts and the Sands Expo and Convention Center cover 63 acres and include 7,000 hotel rooms, more than 200,000 square feet of casino space, and 1.7 million square feet of convention facilities. Las Vegas Sands also owns 19 acres east of the Strip where Madison Square Garden is building the $1.7 billion MSG Sphere, an entertainment complex.
The company's revenues from the Venetian and Palazzo are down more than 56 percent in the first nine months of 2020 because of the pandemic, which caused massive disruption in the properties' mid-week conventions and meetings business.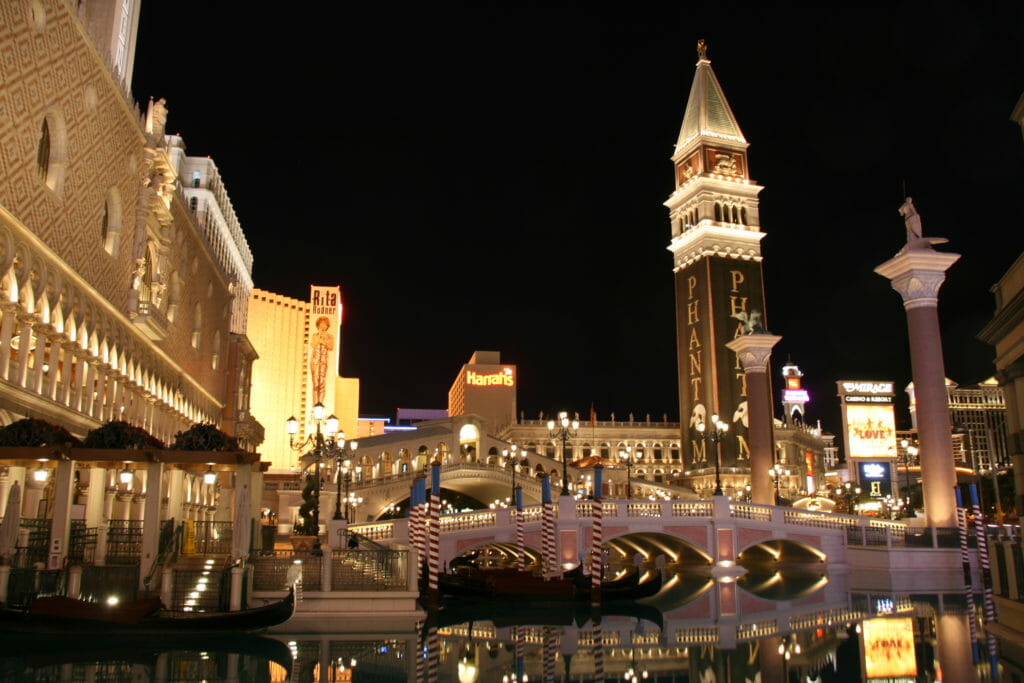 The Las Vegas Convention and Visitors Authority said convention attendance has declined almost 73 percent through the first 11 months of the year, which includes eight straight months of zero convention attendees.
Since the announcement there has been some speculation on a potential buyer, which includes a real estate investment trust. That type of transaction would allow the Las Vegas Sands to continue operating the Strip properties through a lease agreement and use the proceeds to expand operations to New York City and Texas.
New markets
In December, The Texas Tribune reported that the Adelsons donated $4.5 million to a Texas account affiliated with the Republican State Leadership Committee, the top national GOP group involved in state legislative races. Las Vegas Sands also signed up 10 lobbyists with deep connections in Austin, including the wife of Republican strategist Karl Rove, for the upcoming session. Casino expansion is expected to be included with the state facing a $4.6 billion budget hole.
Andy Abboud, Las Vegas Sands' chief lobbyist, told a conference hosted by the Texas Taxpayers and Research Association that the company considers Texas, "the biggest plum still waiting out there in the history of hospitality and gaming."
Meanwhile, in New York City, Las Vegas has sought to move up a voter-mandated 2023 timeline for when New York lawmakers can authorize an integrated resort in the nation's most populous U.S. city. New York's four-year budget gap, estimated at between $70 billion to $75 billion, may refuel that issue.
Even without Sheldon Adelson in the picture, Global Market Advisors Director of Government Affairs Brendan Bussmann said Las Vegas Sands still wants a foothold in jurisdictions without integrated resorts.
"While both markets offer different approaches for the company, it would allow them to grow the portfolio beyond the initial focus of Asia," Bussmann said.
He added that New York City is the reason the company opened the $800 million Sands Bethlehem in Pennsylvania in 2009. It was the closest casino to Manhattan at the time. Las Vegas Sands sold the property in 2019 for $1.3 billion to an Alabama-based Indian tribe.
"This is a natural opportunity to chase but it will be competitive with the existing players and other competitors," Bussmann said. "Unless something changes, this race is still a couple of years off."
Despite the company's efforts in Texas, Bussmann said, "It will likely take a couple of sessions to get this done even with the budget deficit as gaming is not immediate revenue."
Asia is still king
Last May, Las Vegas Sands ended its years-long pursuit of an integrated resort license in Japan. Adelson made the decision — seven months after Goldstein told analysts an investment in the market "no longer penciled out."
Macau and Singapore are a different story. The company drew between 65 percent and 70 percent of its annual revenues from Asia before the pandemic.
Adelson didn't live long enough to see the unveiling of The Londoner Macau, the centerpiece of the $2.2 billion being invested to renovate, expand and rebrand Sands Cotai Central. The London-themed resort is expected to have a soft opening at the end of January and a full opening during Chinese New Year in February.
Gaming revenues in Macau fell to a 14-year low in 2020 as COVID-19 ravaged the market.
In his last earnings call in October, Adelson was upbeat toward a Macau rebound.
"I remain steadfast in my belief that Macau has the potential to become one of the greatest business and leisure tourism destinations in the world," he said.
Las Vegas Sands is spending $3.3 billion on Marina Bay Sands in Singapore, which includes a 15,000-seat arena, a 1,000-room hotel, and additional convention space. Expansion to the resort's casino – one of two in the island nation – is not part of the project.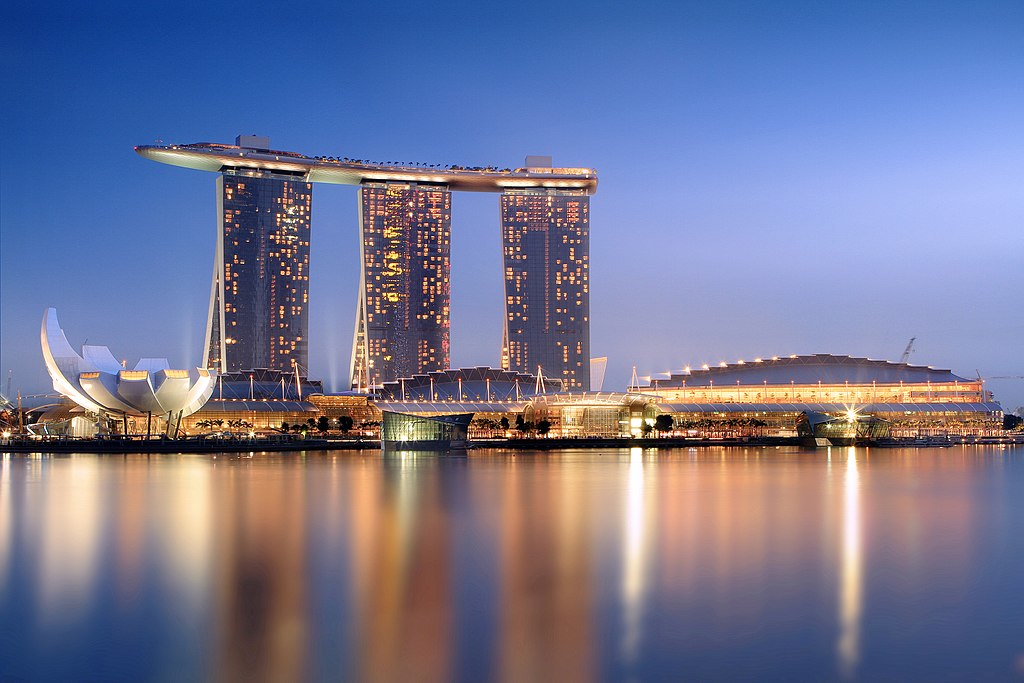 Macquarie's Beynon said the Las Vegas Sands' integrated resort business model – casino, hotel, dining, retail, entertainment and convention space – which is credited to Adelson – can't be replicated and hasn't been leased to outside REITs or private equity.
"The shopping mall's financials are some of the highest in the world, and we believe there is significant financial value beyond what most investors ascribe," Beynon said.
Howard Stutz is a freelance gaming reporter for The Nevada Independent and the executive editor of CDC Gaming Reports. He has been a Nevada journalist for 30 years. He can be reached at [email protected]. On Twitter: @howardstutz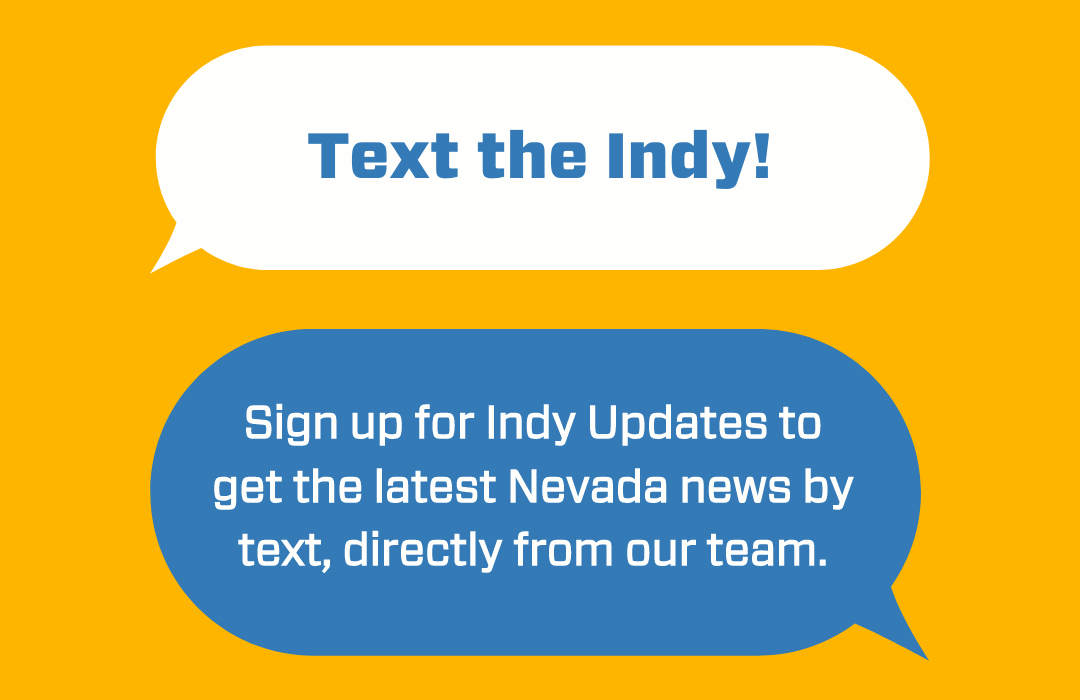 Featured Videos