Last in the nation for nursing home resident vaccinations, Nevada grapples with reporting issues, hesitancy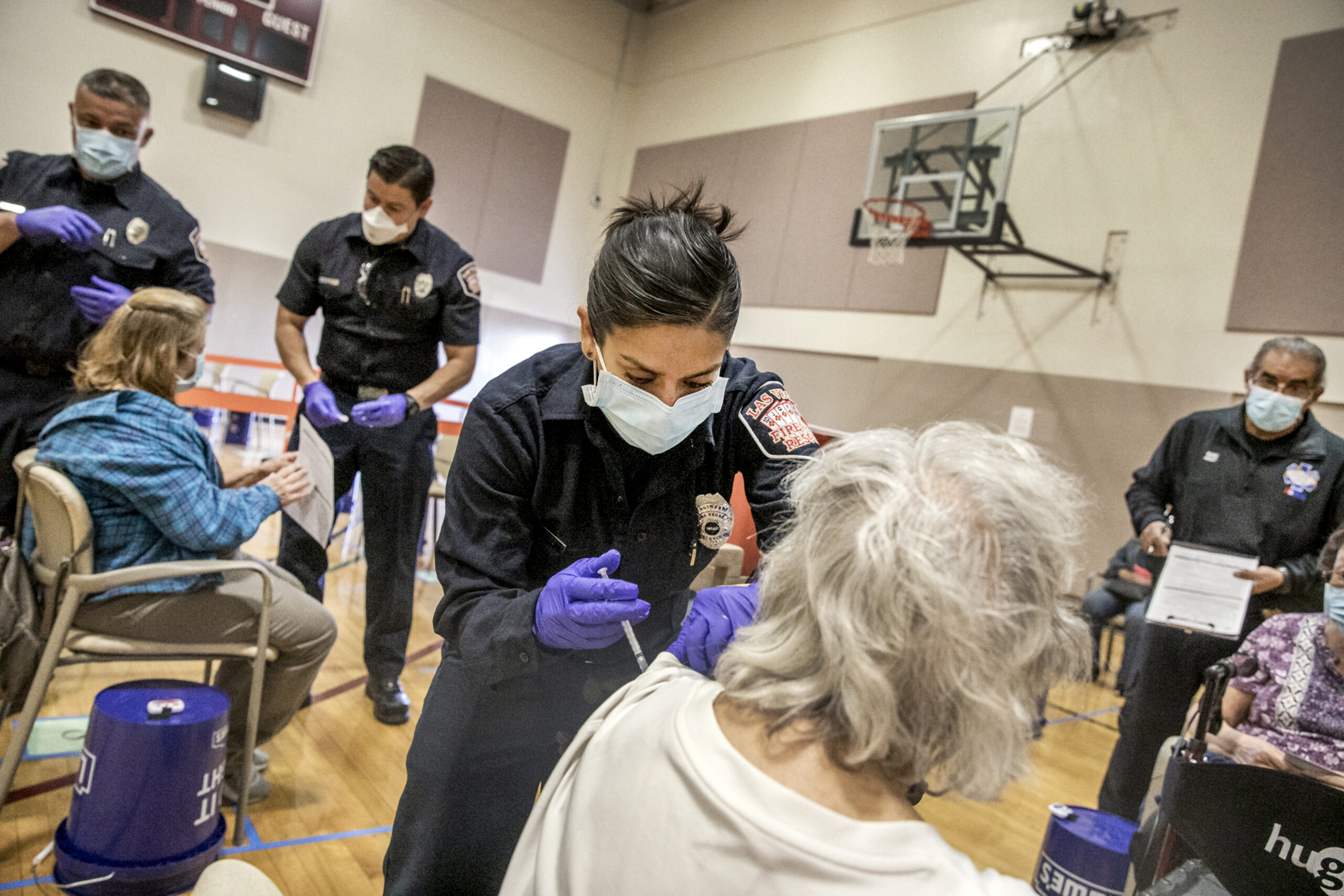 When 75-year-old Mary Pippins was first offered the COVID-19 shot last December, she said no.
Nursing home staff asked her a second, a third, maybe a fourth time. She turned it down each time, her son, Chris Pippins, said
"If you ask her anything that she doesn't really know, she will automatically say no," Pippins said of his mom, who has brain damage and is paralyzed on the right side of her body after suffering a stroke in 2005. "For me, it seems like it's a control thing, like she doesn't have control of her life, but she has control over certain decisions, so she automatically just says no."
Pippins didn't learn his mom had refused the vaccine, though, until February, when he called her nursing home to figure out the new post-vaccination visiting protocols. It was then he learned she hadn't gotten the shot.
His initial reaction was anger and frustration — not directed at his mother, but rather the nursing home staff.
"Why on God's green earth would you call me about everything else that happens with my mother, but something so important as the vaccine, you don't notify us at all?" Pippins said.
Pippins asked his mom why she had rejected the shot. She said she didn't know. He wasn't able to get much more out of her than that. It's difficult for her to answer questions at any length because of the stroke, and she isn't able to write anymore, either, he said.
By then, Pippins, his wife, and his oldest daughter had gotten vaccinated. So he made his best pitch for the shot.
"'I'm fine, as you can see. Nothing happened to me. I'm safe,'" Pippins recalled telling her. "'Nothing's going to happen to you. If we've all taken it and we're fine, I'm pretty sure you'll be too.'"
Her only reply: "I don't know."
But something changed Mary Pippins' mind. In August, eight months after she was first eligible, she received the shot.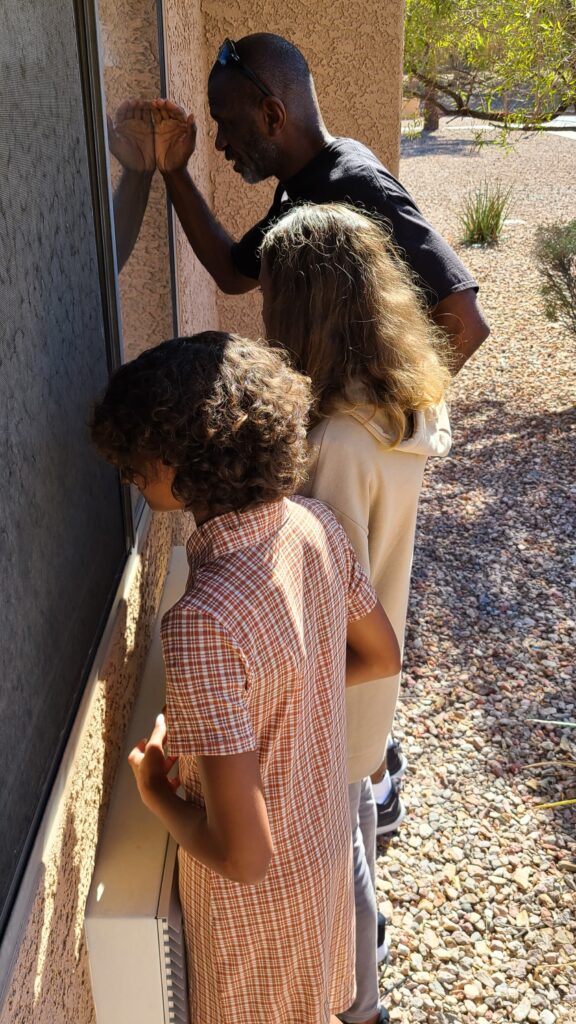 Pippins later asked his mom whether she was happy and comfortable with her decision. She said yes. But Pippins still isn't clear what took her so long to get the shot, and where the process broke down: Was his mom influenced by conspiracy theories and misinformation circulating among nursing home residents? Did she understand what she was refusing? And why hadn't anyone talked to him?
Though news that nursing home residents were eligible for the vaccine was greeted with much fanfare late last year, Mary Pippins' long and winding path to vaccination sheds some light on why vaccinating nursing home residents remains a challenge even now, 10 months after the effort began.
Three in 20 nursing home residents nationwide have yet to be fully vaccinated, according to the latest data from the federal Centers for Medicare and Medicaid Services. While that's far fewer than the percentage of unvaccinated individuals in the general population, it remains high for a population that is — and will continue to be — the most susceptible to COVID-19 because of age and underlying illness.
The situation is worse in Nevada, which ranks 32nd in the nation for percentage of adult residents fully vaccinated but last among the states for percentage of nursing home residents with both shots. The latest data show about 1 in 4 nursing home residents in Nevada have yet to be fully vaccinated.
State health officials, members of Nevada's congressional delegation, the state nursing home trade association and long-term care advocates have been working to both understand and boost Nevada's low nursing home resident vaccination rate. While that rate has improved — rising from 67 percent in mid-July to 73 percent in early October — it still remains significantly below the national average of 85 percent. There are few clear answers why — but an abundance of theories.
State officials point to vaccine hesitancy coupled with challenges nursing homes face with federal reporting requirements. Nursing homes cite, among other things, difficulties with staff persuading residents to receive the vaccine while also trying to maintain a good relationship with them. Advocates believe low staffing levels may be making it more difficult to have the kinds of conversations with residents needed to persuade them to get vaccinated.
On top of that, Nevada scores poorly on a number of predictors found to be correlated with low nursing home vaccination rates.
It is against this backdrop that Nevada now finds itself diving headfirst into the booster shot vaccination effort. Federal health officials last month approved the use of a single booster dose of the Pfizer vaccine for people most at risk for serious complications from or being exposed to COVID-19, and Moderna and Johnson and Johnson have similar petitions for their boosters working their way through the approval process.
Now, the state finds itself rolling out third doses of the vaccine to its most vulnerable residents while also playing catch up.
'Mistakes and outliers'
Nevada has grown accustomed over the years to ranking last or near last on a number of health care metrics, from mental health access and services to public health spending per capita.
Nevada isn't known for its excellent vaccination rates, either. In the 2019 to 2020 flu season, the state ranked last for percentage of residents vaccinated against the flu.
But Nevada has, in a sense, outperformed itself with the COVID-19 vaccination effort. The state ranks 32nd in the nation for percentage of adult residents fully vaccinated against COVID-19, at 62.9 percent, and 21st in the nation for percentage of nursing home staff fully vaccinated, at 71.4 percent.
That's why it came as somewhat of a surprise when Nevada was ranked last in the nation for percentage of nursing home residents fully vaccinated. The most recent data show only 73.3 percent of residents have been vaccinated on average per facility.
It was so surprising that U.S. Sens. Catherine Cortez Masto and Jacky Rosen sent a letter to U.S. Health Secretary Xavier Becerra and the U.S. Department of Health and Human Services this summer requesting help, and state health officials formed an internal task force to look into the issue.
While the nursing home resident vaccination rate has improved since the summer, Nevada still has a long way to go. Issues with both reporting and actual vaccine uptake continue to challenge the state.
For starters, state officials say there continue to be discrepancies between the vaccination rates facilities report to the state when surveyed and what is reported to the federal National Healthcare Safety Network (NHSN) database. Karissa Loper, the state's health bureau chief, pointed to staff turnover as one reason some facilities have struggled to report to the complex database.
Loper estimated the state's vaccination rate is about 5 percent higher than what the federal government reports, based on state officials' individual surveys of nursing homes.
Some facility-by-facility discrepancies are even more significant, though. Take Trellis Centennial, a nursing home in northwest Las Vegas, which federal data show as having only 40 percent of residents fully vaccinated as of the week ending Oct. 3. But David Oates, a spokesman for Trellis, said in an interview last week that about 90 percent of the facility's residents have been fully vaccinated against COVID-19. The other 10 percent, he said, are residents who have recently arrived from other facilities and are being offered the vaccine.
"I can't speak to the reporting capabilities of any state or federal government. All I can tell you is what we have internally is 90 percent," Oates said, adding that the facility hasn't had any challenges with the reporting process and that all reports have been made "in a timely manner."
"There is a discrepancy. I don't disagree with that one based on the reports," Oates said. "All I can tell you is that we don't have any purview to any issues on our end."
But state officials say the issue isn't on their end, either.
"If a facility's vaccination rate as input to NHSN is different from what the facility staff [report], that's something they will have to explore and explain," Department of Health and Human Services spokesman Nathan Orme said in an email.
Wherever the issue lies, the discrepancy between the two rates illuminates how the state's overall nursing home resident vaccination rate could be affected by data reporting issues. While Trellis reported a 40 percent vaccination rate for the week ending Oct. 3, they reported an 8 percent rate for the week ending Sept. 26. Just removing Trellis Centennial from the dataset for that week boosts Nevada's average nursing home resident vaccination rate by 1.6 percentage points.
Brian McGarry, a health researcher at the University of Rochester, said states like Nevada with a small number of nursing homes are particularly vulnerable to reporting errors. One data mix-up could have a significant effect on the state's average vaccination rate.
"If you have a relatively small sample, just a couple of those kinds of mistakes and outliers can really move the averages around," McGarry said.
McGarry also said the unwieldiness of the federal survey could be creating data quality issues. While that problem would affect nursing homes across the nation relatively equally, it could be creating extra issues in Nevada because of the small dataset, he said.
"They have done a lot of addition to this survey of adding on new questions and only a modest amount of subtractions," McGarry said. "The survey itself keeps getting longer and bigger and more complicated to fill out, so there's definitely a reporting burden here."
But reporting issues is still only part of it. Compared to the national average, Nevada has more nonwhite nursing home residents, lower-rated facilities and an abundance of for-profit nursing homes, McGarry said. A study McGarry co-authored that was published last month found those factors were correlated with lower nursing home vaccination rates.
"If you didn't know anything about what the actual vaccination rates were and you were just trying to predict based on what we see in other states, you would predict Nevada to be toward the bottom," McGarry said.
If data errors were omitted, he suspects Nevada would be more toward the middle of the pack among the states.
"But again, a long way to go. I mean, the ideal resident number here is probably close to 100," McGarry said. "I think maybe it's not quite as dire as the numbers look given some of those factors, but that being said, there's no reason to pull back."
'The most vulnerable among us'
State officials acknowledge there is room to improve not just nursing home vaccine reporting, but actual vaccine uptake within nursing homes. Loper said the state has been working with Immunize Nevada, the only statewide immunization-focused nonprofit, to create a series of videos in English and Spanish, with closed captioning, that address concerns, which have ranged from worries about personal freedoms to the speed with which the mRNA vaccines were developed.
There are also some nursing home-specific challenges when it comes to addressing vaccine hesitancy. For instance, nursing home staff don't always press residents to give a reason why they don't want to be vaccinated, said Brett Salmon, president and CEO of the Nevada Health Care Association, which represents nursing homes across the state.
"[The facility wants] to maintain a good relationship that allows them to approach that resident again to encourage their vaccination," Salmon said in a statement.
Historically low flu vaccination rates in Nevada, concern over the vaccine being under emergency use authorization and side effects related to the Johnson and Johnson vaccine have affected nursing home residents' decisions to get vaccinated as well, Salmon said.
"COVID-19 vaccination data across the country shows a correlation between vaccination rates among the total state population and vaccination rates in nursing facilities," Salmon said. "We are working closely with our state regulators and our national association to provide information and the latest data to help those who are hesitating to receive the vaccine. We want as many people vaccinated as possible to protect the most vulnerable among us."
In a letter sent to AARP Nevada in September, Richard Whitley, director of the Department of Health and Human Services, said the state is also coordinating COVID-19 vaccine strike teams in nursing homes and encouraging Nevada hospitals to administer vaccines on site before patients are discharged to residential care facilities, among other steps to boost vaccination rates.
"The Department of Health and Human Service is committed to ensuring residents and staff working in long term care and similar congregate living and care settings can continue to receive COVID-19 vaccines in conveniently accessible ways," Whitley wrote.
'That community approach'
Even as the state lags the nation in nursing home resident vaccination rates, several facilities stand out as success stories.
Take the two state-run veterans homes in Sparks and Boulder City, which report nursing home vaccination rates of 100 percent and 97.5 percent, respectively. Amy Garland, deputy director of health care services for the Nevada Department of Veterans Services, attributes the facilities' high vaccination rates to not only the time and effort the department has put into ensuring their residents get vaccinated, but the relationships they have built.
"We're not like anything else. We have that sense of community, and that's actually what I feel makes our veterans home special," Garland said. "It's not just a skilled nursing facility. It's their home. It's a community ... We're basically family."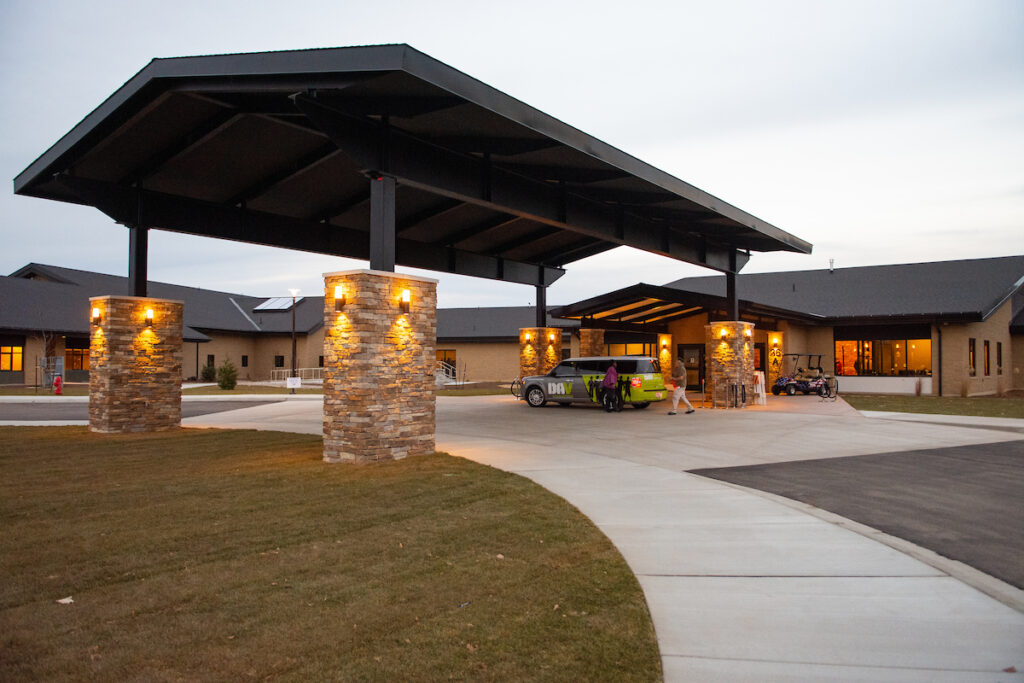 Staff at the veterans homes organized education events to answer questions from residents and their family members. The staff also obtained consent forms either directly from residents, for those able to sign for themselves, or from family members, for those who could not, in advance of vaccination events to streamline the process.
"That can be a confusing process all on its own and, by doing it ahead of time, it really streamlined [everything]," Garland said. "The pharmacists were able to just go and give the vaccinations and not worry about paperwork because it was all handed to them ahead of time."
During the initial phase of the vaccine rollout, department leadership met every day to monitor each resident's vaccination status and what education and outreach they had planned, Garland said. Even after the big clinics in December, January and February, staff continued to follow up with those who hadn't gotten the shot, she said.
"I myself monitored, 'Okay, what percentage are vaccinated? Okay, why are these ones not? What's the problem? Do I need to call the family?'" Garland said. "I think that's why we were successful because after our big clinics, we went back and we still pushed out the information and said, 'Hey, did you know this?' And then we followed up after a month or two, we're like, 'Do you still feel this way? Is there a reason why?' We just checked in with them. We didn't push them, we just checked in with them to find out what the situation was and why they were feeling hesitant."
The veterans homes' resident council played a role in the vaccination effort, too. Garland said the council's members, who are elected by the residents, talked about their own experiences getting vaccinated and had conversations with vaccine-hesitant residents.
For those who took a while to decide, Garland said some needed more information or to take the time to check with their doctor to see whether the vaccine would interfere with any medications. Others had concerns about how new the vaccine was and whether it was safe.
But even the late-comers didn't have to wait long to get their shot once they decided they wanted it, Garland said. The Southern Nevada home partnered with Boulder City Fire Department and the Northern Nevada home partnered with the VA Sierra Nevada Health Care System to administer the shots on a one-off basis, instead of waiting for another vaccination clinic, she said.
"I would say the majority was needing more information. I wouldn't even say convincing families because once families had the information … it really was pretty smooth," Garland said. "We have that community approach, that family approach."
That tight-knit community approach to vaccination may help explain why the veterans homes and rural nursing homes made up eight of the top 10 nursing homes in Nevada with the highest percentages of residents fully vaccinated against the virus — even though veterans and rural residents tend to lean conservative, an attribute that is correlated with lower vaccination rates.
For instance, Harmony Manor, the skilled nursing facility attached to Humboldt General Hospital in Winnemucca, has a 93.8 percent resident vaccination rate, nearly triple the 35.9 percent of Humboldt County residents who are fully vaccinated. Similar to the veterans homes, facility staff attribute that high vaccination rate to the relationships they have built with the residents and their family members.
"Most of our residents have been long term. We have quite a few families we've gotten to know and made very, very strong relationships with," said Michel Winters, director of nursing for Harmony Manor. "I don't think we really had to campaign anybody. I think everybody, by the time we were vaccinating people, had their own beliefs and they chose that for their loved ones or the residents here chose that for themselves. I think probably just the open communication is key as well."
Nursing home staff also noted that, because their facility is attached to the hospital, they often get to know their patients over the course of many years through hospital visits before they wind up in the nursing home. It doesn't hurt that they're a small facility, either, they said.
"We're small, staffing ratios are high. We're able to give really, really good care because of those things," said Robyn Dunckhorst, chief nursing officer at Humboldt General Hospital. "We're a small community, so we know the family."
Whether the staffing ratios, the relationships they have built or the investments they have made into infection control, the nursing home's investments have paid off over the last year. They have only had two residents test positive for COVID-19 since the beginning of the pandemic, staff said.
Both patients, who were transferred to the hospital side and quarantined, made a full recovery.
'As quick as possible'
As the booster shot campaign progresses, state officials and advocates alike will be keeping an eye on whether it helps boost first and second dose rates. More people coming through nursing homes to administer third doses may provide an opportunity to administer a couple first or second doses along the way.
"The problem is we can't just make sure the fully vaccinated get a booster shot. We need to look at that other 29 percent of residents that aren't and get them vaccinated as well," said Barry Gold, government relations director for AARP Nevada, which has been closely tracking the state's nursing home vaccination rates. "There are two different things going on, but we can't think of them as competing with each other."
While nursing home resident deaths were up nationally in September, with 0.19 deaths per 100 residents, they weren't as quite as high in Nevada, which had 0.10 deaths per 100 residents, according to a dashboard maintained by AARP. Cases, however, exceeded the national average in September, at 2.2 cases per 100 in Nevada, compared to 1.8 cases per 100 nationally. Staff cases were at the same level, 2.2 cases per 100, in September though that number dropped slightly from 2.6 per 100 since August.
Gold said the data underscore the need to vaccinate all staff and residents in long term care facilities "as quick as possible."
While Nevada actually exceeds the national average for nursing home staff vaccinations, state officials, nursing homes and advocates are keeping a close eye on a new federal rule requiring staff at all Medicaid- and Medicare-certified facilities, including nursing homes, to be vaccinated against COVID-19.
While there is some concern that staff may quit over the vaccine mandate, state officials believe that because the mandate applies broadly to health care facilities, instead of just nursing homes, more workers will be likely to comply instead of leaving their profession altogether. There was some concern a nursing home-only mandate could have driven staff away from the long-term care profession and into hospitals and other health care settings.
"Having that general rule applied to the entire system is a benefit," said Candice McDaniel, deputy director for the Department of Health and Human Services.
Until then, state officials are hopeful that booster shots put the vaccine-hesitant at ease.
"We're hopeful that people seeing that third shot will think, 'Well, let's see, they've had three now that they're okay,' and they'll go get their first," said Cody Phinney, a deputy administrator with the Division of Public and Behavioral Health. "We know that that will be the best thing."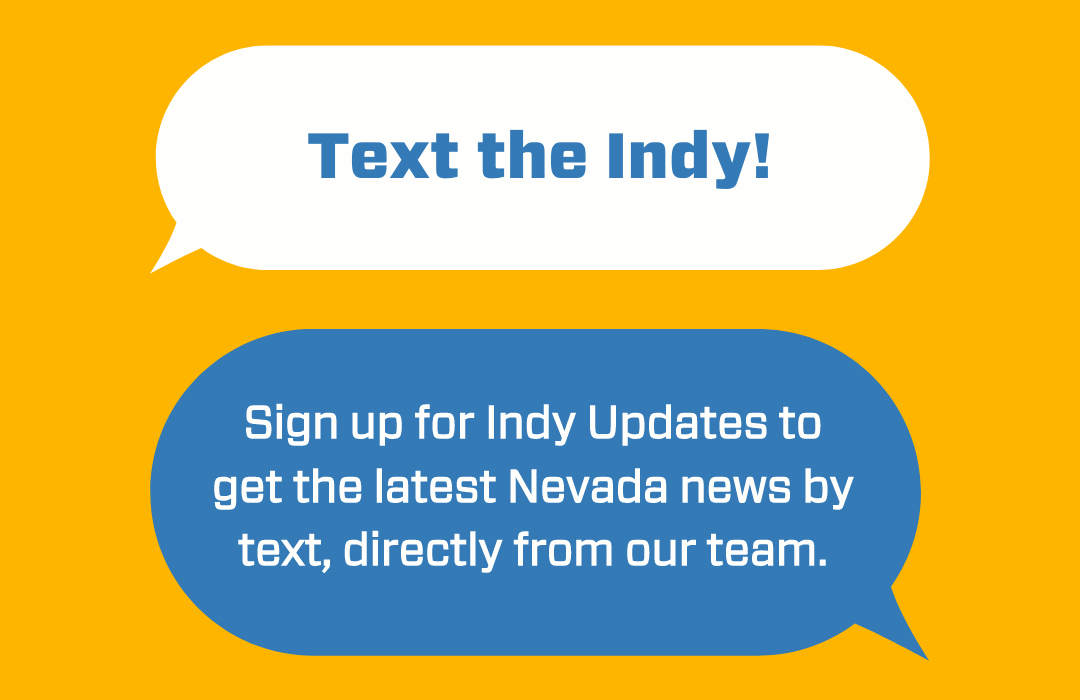 Featured Videos