Late to organize in Nevada, Klobuchar fans say Minnesota senator hitting her stride on eve of caucus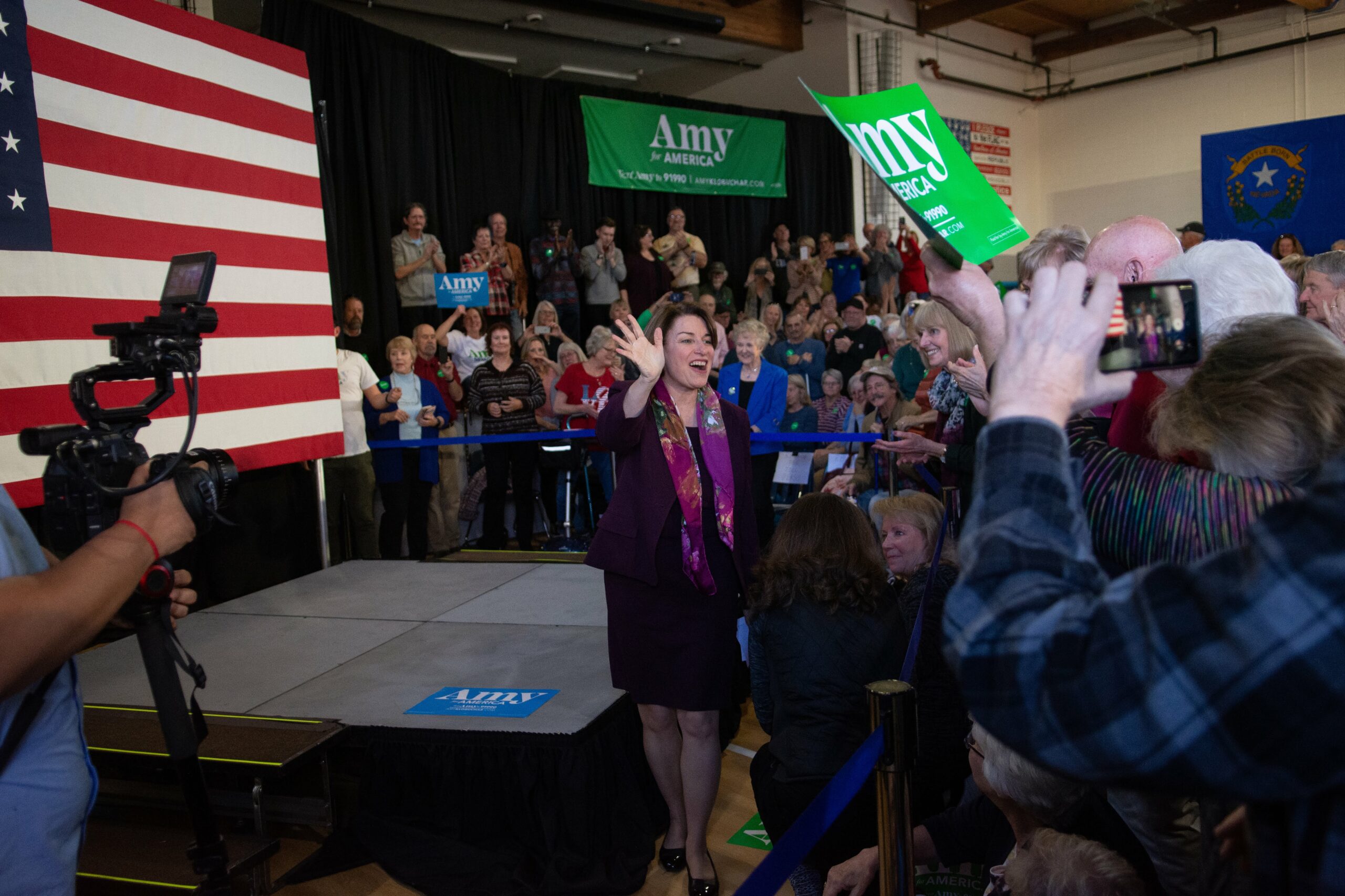 With most of her attention trained on Iowa earlier in the race, Minnesota Sen. Amy Klobuchar has been late to staff up in Nevada and cozy up to voters in the Silver State.
But on the heels of her better-than-expected third-place finish in New Hampshire and as the Democratic field thins out, more than 1,000 voters packed into a stuffy Boys and Girls Club gym in Reno on Friday afternoon to hear her speak. Some fanned themselves with bright green "Amy" signs on the unseasonably warm day and cheered on moderate positions such as building on the Affordable Care Act instead of passing Medicare for All.
"I know it doesn't fit on a bumper sticker," Klobuchar said after sussing out a series of centrist policy positions, "but it's actually not a pipe dream, it's a plan with a deadline."
As Bernie Sanders takes an edge in the race, Klobuchar's case that she won't scare away moderate Republicans, won a district carried by tea party Congresswoman Michele Bachmann, and has the crossover appeal to create a wave big enough to oust Republican Senate Majority Leader Mitch McConnell are resonating with some Nevadans.
"We can't just eke out a victory at 4 a.m., as sweet as that would be," Klobuchar said. "We have to win big to get this stuff done."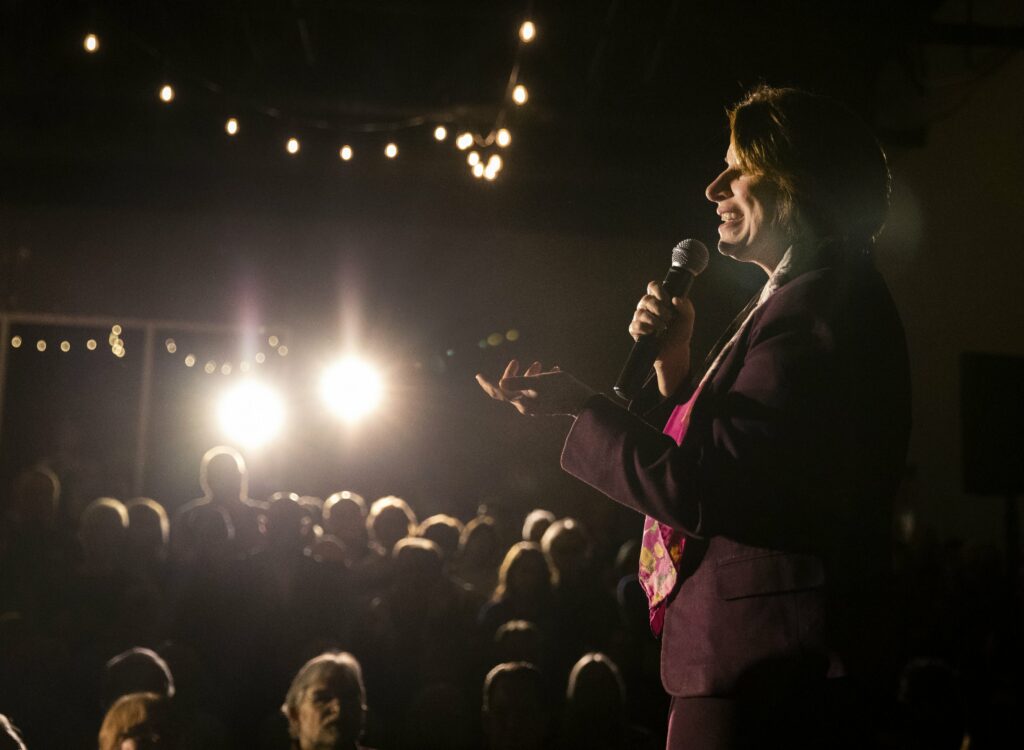 She drew 450 people to a late-night Las Vegas campaign event with no parking on Thursday, even though her Nevada organization has lagged — she only started hiring Nevada staff in November and reinforcements expected to come in from her Iowa team haven't spent months on the ground in the state as in other campaigns.
Maureen Kilkenny, a 65-year-old Reno resident who held a green "Amy" sign over her head for parts of the Reno speech, said she thinks the best future president would be someone who "doesn't have this overexaggerated idea of the role of a president in a system of checks and balances."
"I'm not so sure that somebody who has all my wild and crazy ideas at heart is necessarily the one who functions the best in the executive office," she said.
Lawyer Nancyann Leeder, 78, said she was impressed by Klobuchar's ability to think on her feet. She also appreciated her relative youth — Klobuchar is 59 — combined with her experience, including 13 years in the Senate.
"Bernie appeals to idealistic youth," said Leeder. "We are more experienced people and we know that you've got to have some knowledge and some finesse and some viewpoints and openness. You've got to have more than just an idea. You have to know how to put it into effect."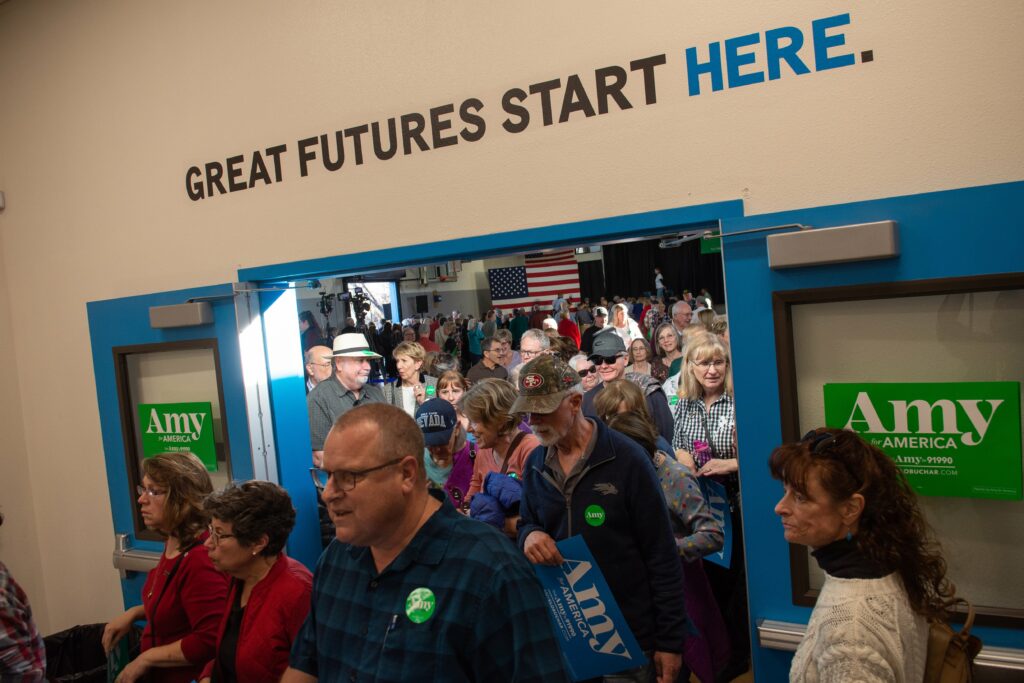 In spite of their praise for Klobuchar — 82-year-old Edward McDonagh, for example, said the senator reminded him of his mother who raised a family while his dad was in World War II — several expressed some grim resignation about the direction of the race.
"Unfortunately I think [Trump's] going to win. She's not going to win. The Democrats are not going to win," McDonagh said. "Because he's too much of a bad man. People love the bully. That's why they like boxing. They like somebody who beat somebody else into the ground and Trump is that kind of a person that would just beat you into the ground, and people cheer that."
Eighty-year-old Karen Johnson, a Klobuchar fan "right from the time she announced her candidacy in a snow storm," said she was nervous about Sanders and former South Bend, Indiana Mayor Pete Buttigieg leading the pack.
"I don't think either of those two, as bright as they are, can carry the whole country," she said.
For others who were just getting acquainted with Klobuchar, seeing the candidate in person was "galvanizing."
"What really impressed me was her sense of humor and her ability to be ... easy and funny and quick to respond to the people in the room," said Reno resident Susan Lisagor, 69. "You could already see her reaching her stride. The first couple of times in the debates she was striving and now she's kind of … hit her stride."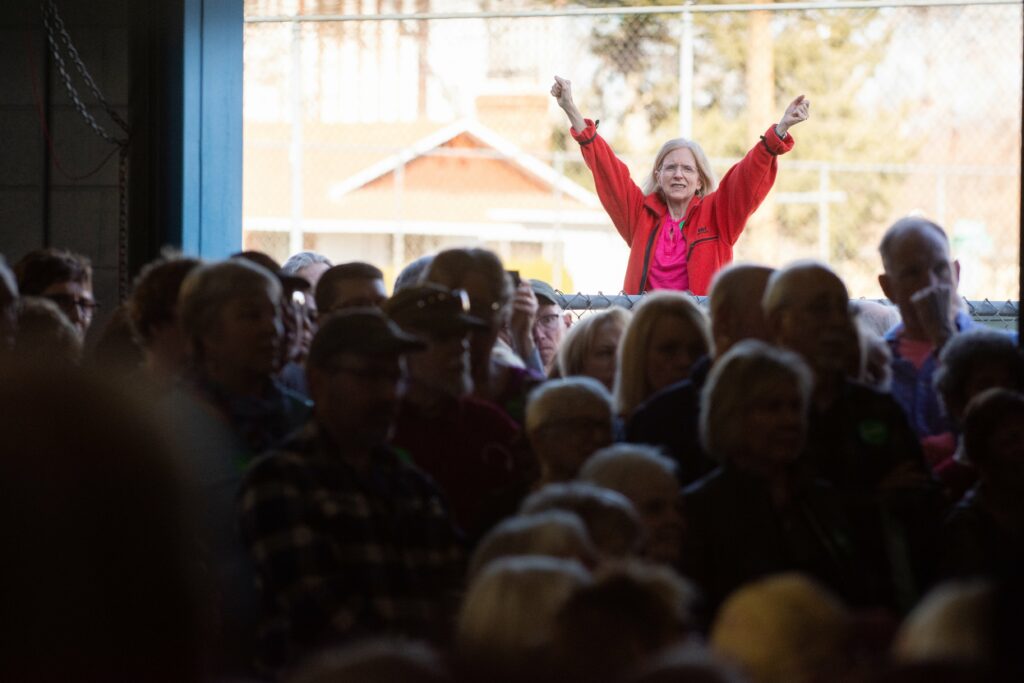 Comment Policy (updated 4/20/2021): Please keep your comments civil. We reserve the right to delete comments or ban users who engage in personal attacks, use an excess of profanity, make verifiably false statements or are otherwise nasty. Comments that contain links must be approved by admin.