Lawmakers accept $1.2M gang prevention grant, but chafe that it links unaccompanied minors to MS-13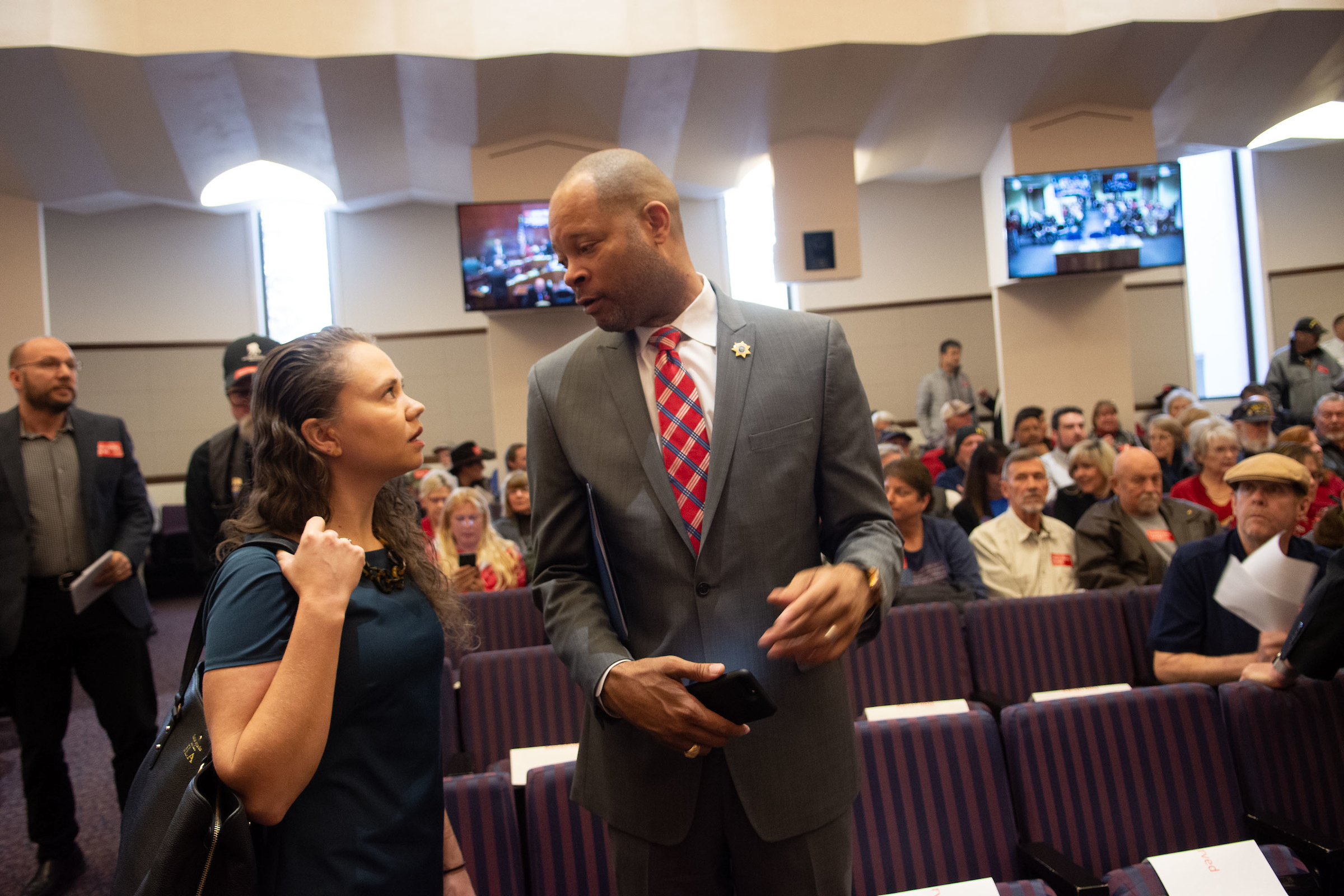 Lawmakers have formally accepted a $1.2 million federal grant focused on preventing unaccompanied immigrant youth from falling into the grasp of gangs — specifically that of the transnational Mara Salvatrucha (MS-13) gang in Clark County.
But the award wasn't without controversy, with lawmakers asking at an Interim Finance Committee meeting on Tuesday whether the grant was singling out Latinos as vulnerable to gang activity, and staff from the attorney general's office stressing that they did not want to promote a narrative that unaccompanied minors who are seeking asylum and are largely from Central America are gang members.
"There is absolutely no evidence to show that unaccompanied immigrant children are associated with gang activity. In fact, the research shows quite the opposite," said Jessica Adair, chief of staff to Democratic Attorney General Aaron Ford. "But when we're talking about unaccompanied immigrant children by definition, they often have immigrated without their parents. Children, native born and immigrant children, who don't have strong support networks are … more vulnerable to gang recruitment." 
The grant money will flow to five sub-grantees: The Las Vegas Metropolitan Police Department, the Clark County School District Police Department, the Latin Chamber of Commerce, UNLV and the Southwest Gang Information Center. The latter two are focused on research related to the grant; the director of the Southwest Gang Information Center is a professor and Fox News contributor who has advocated for more vetting of unaccompanied youth from Central America, saying they have "brought tangible fear and carnage throughout American communities." 
Nevada, where nearly 1,000 unaccompanied children have been placed over the last five years, is one of four jurisdictions to receive the award. Other winners are Bernalillo County, New Mexico, Dallas, Texas and Suffolk County, New York.
Adair described the grant as a pilot program and one focused on prevention because "there is absolutely no study or no evidence this office is aware of that connects a rise in unaccompanied immigrant children to a rise in gang activity here or elsewhere." She said the state will work with the National Gang Center and members of a local steering committee to design programming; the Department of Justice's Office of Juvenile Justice and Delinquency Prevention has published best practices on how to prevent youth from gang involvement.
The state applied under the administration of former Republican Attorney General Adam Laxalt, who took a more hard-line approach to immigration than his successor. A state memo proposed that the attorney general's office would work with partner agencies "to dismantle MS-13, disrupt illegal enterprises, incarcerate MS-13 members and affiliates, and eliminate the threat of crimes committed by MS-13 such as rape, murder, human trafficking and robbery … while restoring law and order."
In 2018, prosecutors announced that 10 killings in Southern Nevada over a yearlong period were thought to be linked to MS-13, a gang with strong ties to El Salvador. Las Vegas police have estimated that there are about 50 known MS-13 members in the area and about 10,000 gang members overall.
But some lawmakers suggested the grant was too fixated on a particular gang and a particular ethnic group. Democratic Sen. Yvanna Cancela wondered aloud why the Asian Chamber of Commerce, the Urban Chamber of Commerce and other groups weren't enlisted.
"It's clear that this was a grant proposal and I know it didn't come from this administration. It came from a previous administration that was focused on MS-13 in particular," Cancela said. "But the gang problem in our state is not specific to one kind of individual, to one kind of person — it's a much more far-reaching problem. And so I'm more interested in a broader group of stakeholders that doesn't just focus on our Latino community."
Democratic Assemblywoman Dina Neal questioned whether a Chamber of Commerce is equipped to do gang intervention activities when its primary focus is business and raised questions about whether the grant was playing into stereotypes.
"The racial assumptions that are moving in this conversation ... that are not being stated could be an issue, because they are assumptions," Neal said. "They're assumptions about one particular racial group."
Adair said the Latin Chamber would be helpful for providing mentoring and "culturally specific programming outside of a law enforcement context."
The grant solicitation, which was put out by the Department of Justice while it was led by Attorney General Jeff Sessions, noted that Health and Human Services officials told Congress in 2017 that "although there are no official statistics on [unaccompanied alien children] and gang involvement, [unaccompanied alien children] present fertile recruiting opportunities for violent gangs in their facilities based on a case file review."
"In June 2017, it was reported that 39 of 138 [unaccompanied alien children] (28 percent) held in the custody of the Office of Refugee Resettlement secure facilities were involved with gangs," said the call for grants, which added it would prioritize applications focused on youth susceptible to recruitment by MS-13. "Research suggests that [unaccompanied alien children] may be more susceptible to gang membership because they are often alienated from legitimate social controls such as families, education systems, and prosocial community contexts when arriving in the United States."
Democratic Assembly Speaker Jason Frierson said he thought the criticisms his fellow lawmakers raised were valid but that it didn't hurt to accept extra help tackling gang activity.
"We didn't create this grant, but if there is a grant, I'm all for us seeking out support to help deal with these problems as they arise," he said. 
Adair said the attorney general's office would take lawmakers' concerns about the undertones of the grant into account. 
"The last thing that we want is to be funding a program that is buying into a false narrative and one that perpetuates a myth that is fueled by anti immigrant sentiment in this country, which unfortunately is on the rise," Adair said.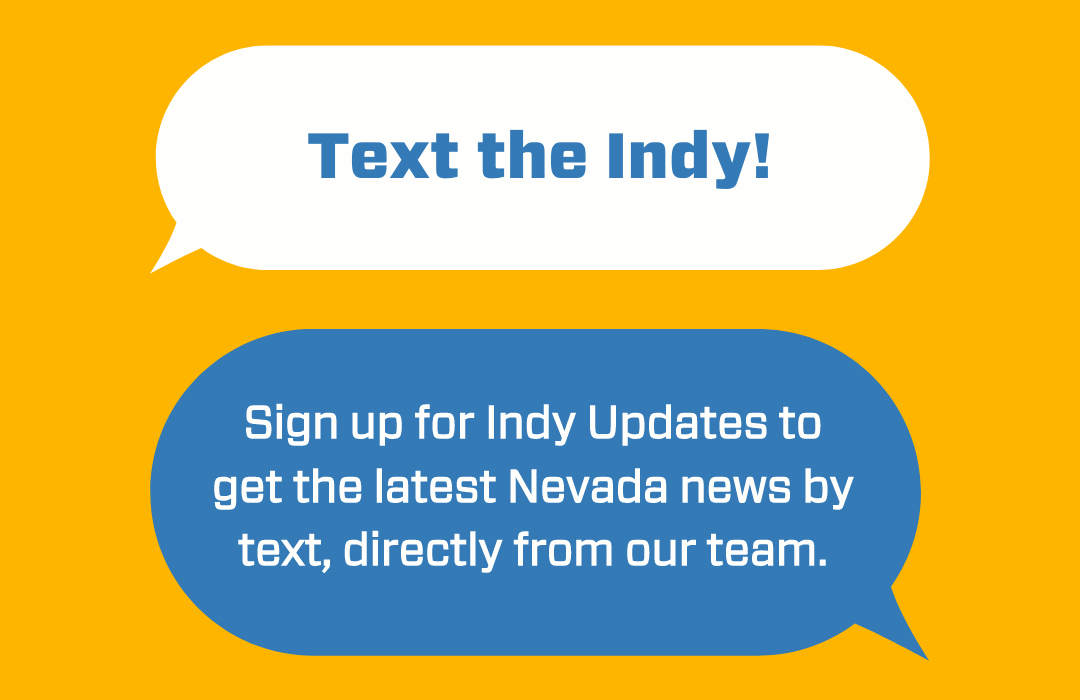 Featured Videos