Lawmakers: Stay in Your Lanes!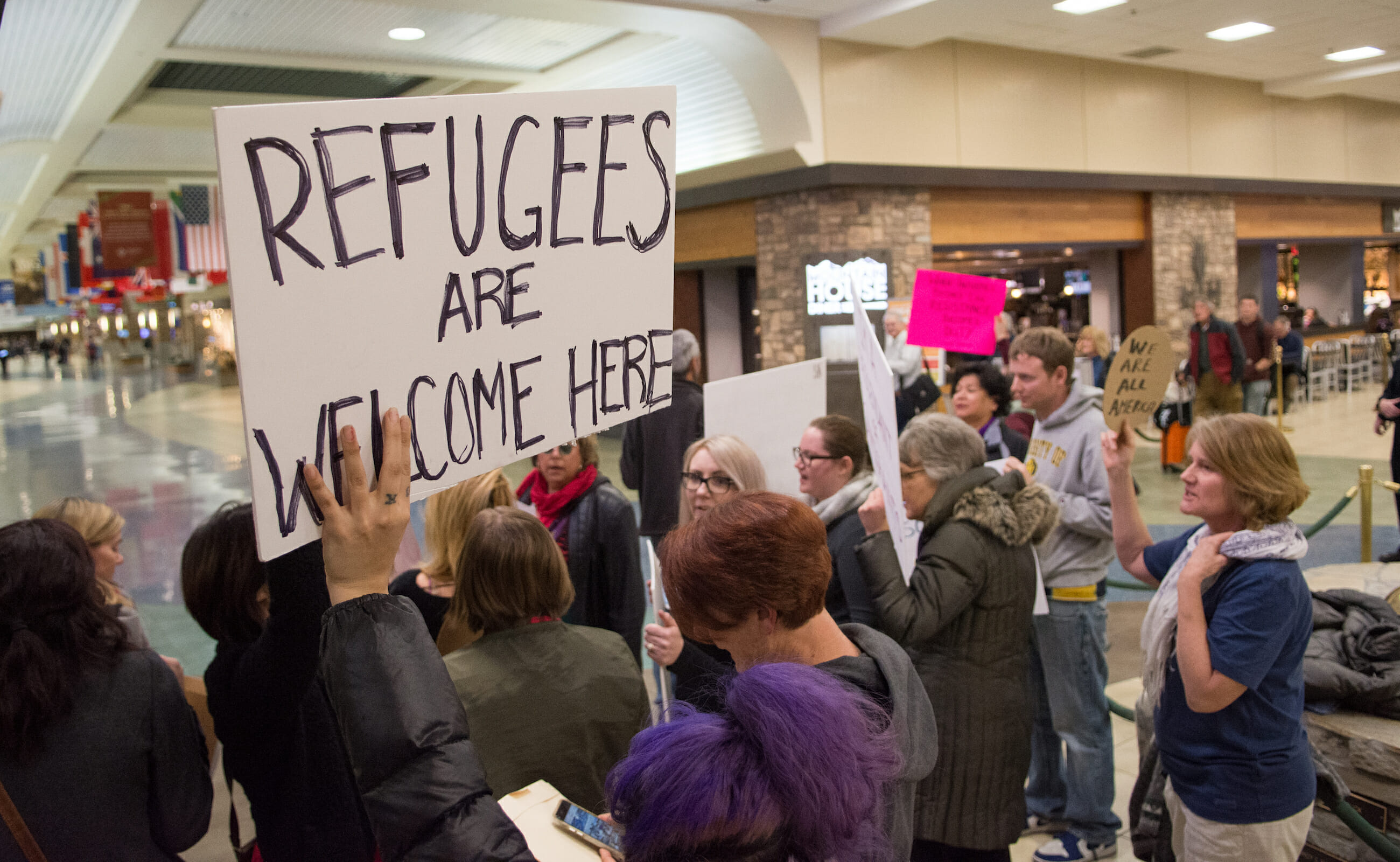 Several years ago, a western desert state decided the federal government wasn't doing the right thing when it came to enforcing immigration laws. That state's legislature decided to pass its own laws intended to make things right, at least locally.
The right cheered.  The left wailed and gnashed its collective teeth.
That state, of course, was Arizona. Its state law, known as SB 1070, was struck down in 2012 by the US Supreme Court in Arizona v. United States.  In that case, the Supremes determined that the state laws unduly interfered with the federal legal structure, and that most of it was therefore "preempted" by federal law.  Justice Kennedy wrote for the Court, "The ordinary principles of preemption include the well settled proposition that a state law is preempted where it stands as an obstacle to the accomplishment and execution of the full purposes and objectives of Congress."
The left cheered. The right wailed and gnashed its collective teeth.
Today, several lawmakers from our own western desert state have decided the federal government isn't doing the right thing when it comes to enforcing immigration laws. They've decided to attempt passage of our own laws intended to make things right, at least locally.
The left cheers. The right wails and gnashes…  You can of course see where this is headed.
SB223, an attempt by some incredibly foolish and short-sighted lawmakers to make Nevada a so-called "sanctuary state," is profoundly bad policy. It ties the hands of local law enforcement in accessing federal resources in various law enforcement efforts, and forces them to actively obstruct the work of federal immigration officials. Various Democratic lawmakers object to this characterization, saying they're only trying to free up local law enforcement to focus on local issues, but those folks either haven't read the bill or aren't being honest about what's in it. And in a state where hundreds of millions of dollars spent on billionaires' sports fantasies are justified because we need to "put Nevadans back to work," incentivizing tens of thousands of new laborers to flood the job market from other states seems somewhat unwise.
But worse than the policy merits is the fact that SB233 is undoubtedly unconstitutional, especially after Arizona v. United States. It is rather obviously an "obstacle to the accomplishment and execution of the full purposes and objectives" of federal law. And that makes debating immigration on the state level a colossal waste of time.
What happens when a legislature wastes time on things falling well outside of its competence or authority?

But our legislature isn't the only government body in need of a little focus and discipline. We also have this: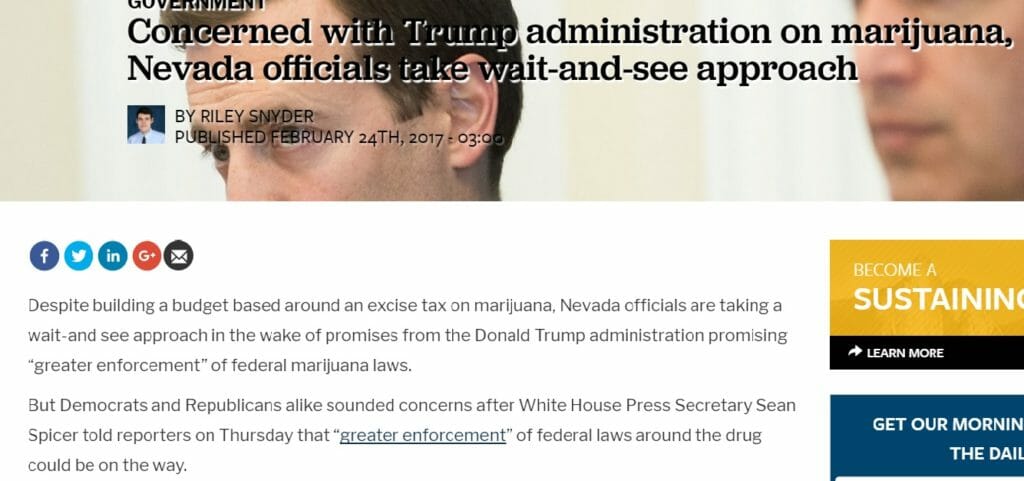 Do President Trump, the FBI, and the U.S. Congress really have nothing better to do than be the state weed police? Is there any sane reason whatsoever for the federal government to screw around with local experiments in marijuana legalization, when so much else is on their plates?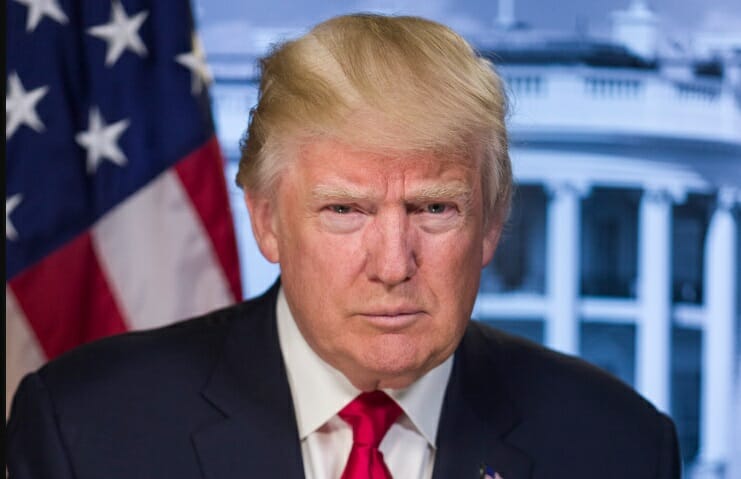 To his credit, State Senate Majority Leader Aaron Ford has called on the feds to butt out.  I hope Attorney General Adam Laxalt, who up until a few months ago seemed to relish any opportunity to battle federal overreach into what ought to be local regulation, is intellectually honest enough to keep up that aggressive pro-federalism stand no matter which party's president is doing the overreaching.
***
I was sympathetic with Arizona's efforts to help enforce and to supplement federal immigration laws, and yet I believe the Supreme Court was right to invalidate the state's attempts. I voted against the legalization of recreational marijuana, and yet I object to the federal government's "crackdown" on states that have chosen to legalize the drug.  
Our federal Constitution brilliantly defines separate roles and responsibilities for our different governments, setting up important boundaries between them. When governments try to do everything, they wind up doing nothing very well. When they reach into areas they're unequipped to handle, we all lose, regardless of our policy disagreements.
Let foreign policy, including which foreign nationals we allow to enter and remain in our country, be determined in Washington. It's not as if Nevada voters have no voice in national affairs. Let education, drug regulation, public land management, and the like stay close to home.  Our lawmakers on all levels will serve us best when they keep themselves in their Constitutionally assigned lanes.
Featured Videos
Comment Policy (updated 4/20/2021): Please keep your comments civil. We reserve the right to delete comments or ban users who engage in personal attacks, use an excess of profanity, make verifiably false statements or are otherwise nasty. Comments that contain links must be approved by admin.