Legal prostitution isn't the problem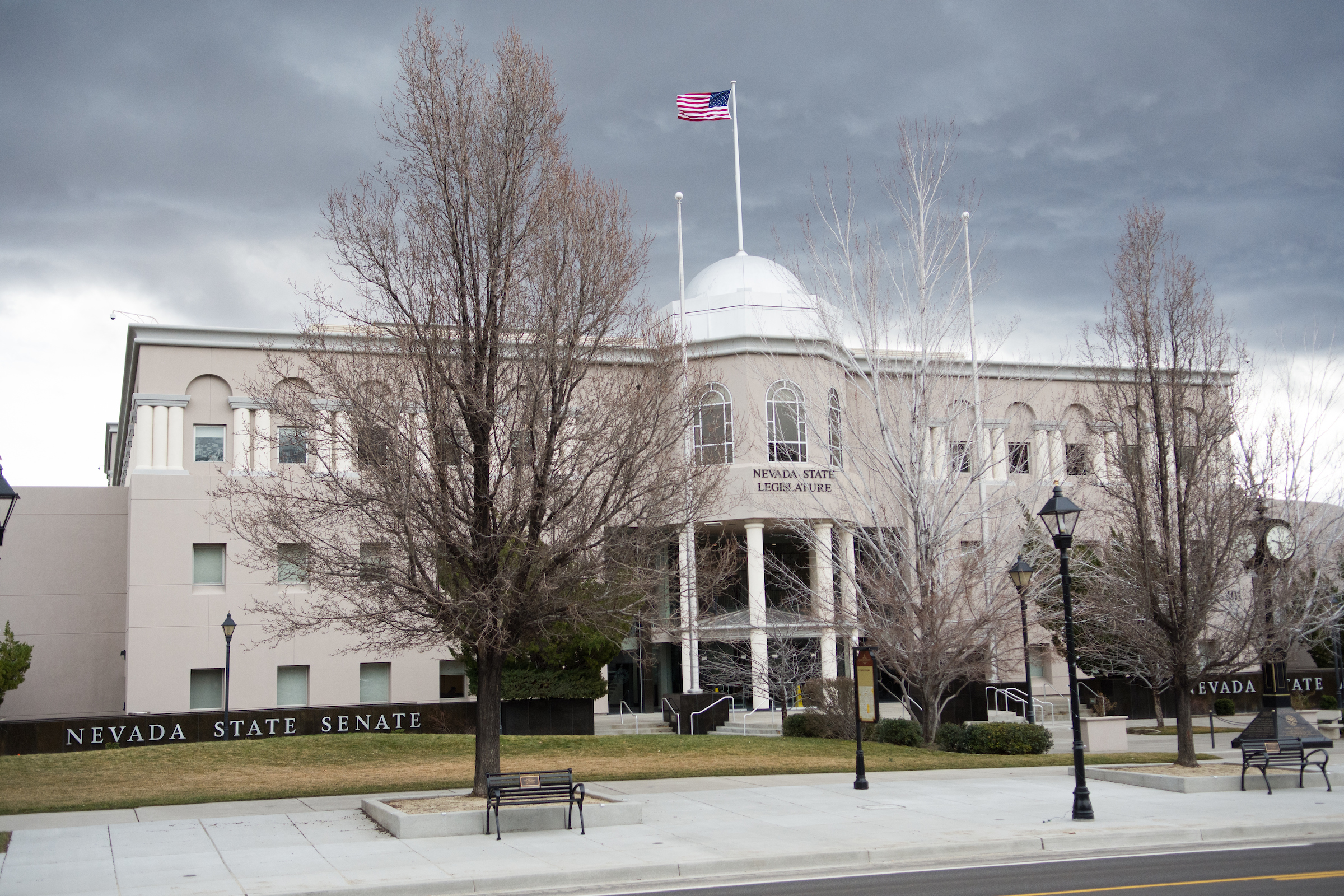 By David Colborne
On April 10, Jason Guinasso's op-ed advocating the prohibition of prostitution in Nevada was published by The Nevada Independent. In that op-ed, he made several claims, each more spurious than the last:
When I was in high school I recall peers reporting that their dads would take them to the Mustang Ranch as a sort of rite of passage from youth to adult.
When I was in high school, I recall peers "reporting" on "Rainbow Parties" and vodka-infused tampons. Today's high school students will recall their peers "reporting" on Tide Pods and condom-sniffing. The truth is, high school students enjoy telling tall tales to impress their peers, most of which are apocryphal at best. If you talk to actual fathers — like me — you will find that the vast majority of Nevada's fathers do not, in fact, take their children to brothels as some sort of rite of passage, and the legality of prostitution plays no part in our decision either way.
The truth is that no little girl dreams of being a prostitute.
That's probably true. Of course, few also dream of being cashiers, sanitation workers,  bookkeepers or middle management. Sex work is work and is every bit as necessary as any other work. Just as blue collar workers sell their labor to mine and manufacture, and just as athletes sell their labor to entertain and amaze, sex workers sell their labor for the fulfillment of others. In some cases, sex work is even a vital part of therapy; Touching Base, for example, is a non-profit in Australia that seeks to "assist people with disability and sex workers to connect with each other, focusing on access, discrimination, human rights and legal issues and the attitudinal barriers that these two marginalised communities can face."
No, daddy, really . . . I could start my career now because the average age of a new prostitute in the US prostitution industry is 14!
Sure — in the illegal prostitution industry. In the legal prostitution industry in Nevada, the minimum legal age for sex work ranges from 18 to 21, depending on the county, and this is strictly enforced through the use of mandated work cards and regular health screenings. (This was one of several instances of Mr. Guinasso conflating legal and illegal prostitution, as he did when he talked about physical assault and drug use rates.)
Maybe that is why, in 2016, it was reported that Nevada is one of the 10 worst states for human trafficking, with hundreds of calls to the national hotline each year. Maybe protecting this so-called "Nevada institution" is why Nevada has the seventh highest incidence of rape reported to law enforcement and ranks second across the nation in the rate of women murdered by men, with a rate of 2.29 per 100,000.
It's true — Nevada has high crime rates, statistically speaking. Nevada's rate of violent crime in 2016 was 678.1 per 100,000 inhabitants, higher than every state except Alaska, New Mexico and the District of Columbia. This isn't because of legalized prostitution in rural counties, however — it's because crime statistics are calculated as occurrences per state population, and Nevada has a high visitor population that isn't included in these statistics. Consequently, when a tourist commits a crime in Nevada, that counts against Nevada's statistical crime rate even though the crime wasn't committed by a Nevada resident.
This doesn't mean we should shun tourism, but it does mean we should look at Nevada's crime statistics with a critical eye. Yes, Nevada's human trafficking numbers are far too high — any instance is one instance too many — but it's almost certainly more of a function of the more than 50 million visitors that visit Nevada each year than the less than two dozen legal brothels currently doing business in Nevada.
In Lyon County, as reported by the FBI, a woman is 1,660 percent more likely to be raped in Lyon County (a county with legal brothels) than in Carson City (a county with no legal brothels), even though the populations of both are almost identical.
According to the most recent numbers published by the FBI, there were 15 reported rapes in Lyon County, versus Carson City's three. There were also no reported rapes in Elko County, despite the presence of brothels in downtown Elko, and there were 11 reported rapes in Douglas County despite the prohibition of brothels there. Guinasso's attempts to point to these numbers as proof of a correlation between legalized prostitution and county rape statistics isn't an argument for prohibiting brothels — it's an argument for requiring better teaching of statistics in Nevada's schools.
The truth surrounding sex work is crystal clear:  When prostitution is illegal, sex workers don't benefit — but corrupt police officers do. Police abuse of sex workers is well-documented across the world, from South Africa to New York to, more recently, Oakland. In many states, like Hawaii, police officers fiercely defend their privilege to have sex with illegal sex workers during investigations.
Sexual abuse of people in police custody isn't unique to sex workers, unfortunately — in 35 states, including Nevada, it's legal for police officers to have sex with people in their custody. It is an especially common occurrence with illegal sex workers. Even those who aren't abused by the police face the possibility of suffering a career-limiting felony conviction, one which can show up on post-conviction background checks for the rest of their lives. This is why organizations like Sex Workers Outreach Project are fighting to legalize sex work. Criminalizing sex work endangers and traps women in a cycle of abuse, ostracization and poverty, frequently at the hands of the very people supposedly charged with "protecting" them.
Nevada is the one state that gets it right, and even we don't get it right enough. The best way to protect all Nevadans is to leave the sex workers in Lyon County alone, and legalize sex work statewide.
David Colborne is the Vice-Chairman of the Libertarian Party of Nevada and chairman of the Washoe County Libertarian Party. He can be reached at [email protected] or on Twitter at @ElectDavidC.
The Nevada Independent is raising $200,000 by Dec. 31 to support coverage of the 2024 election.
Tax-deductible donations from readers like you fund this critical work.
If you give today,your donation will be matched dollar-for-dollar.
Give + Get Matched
Featured Videos