Let's recognize those who helped make Nevada voter fraud issue possible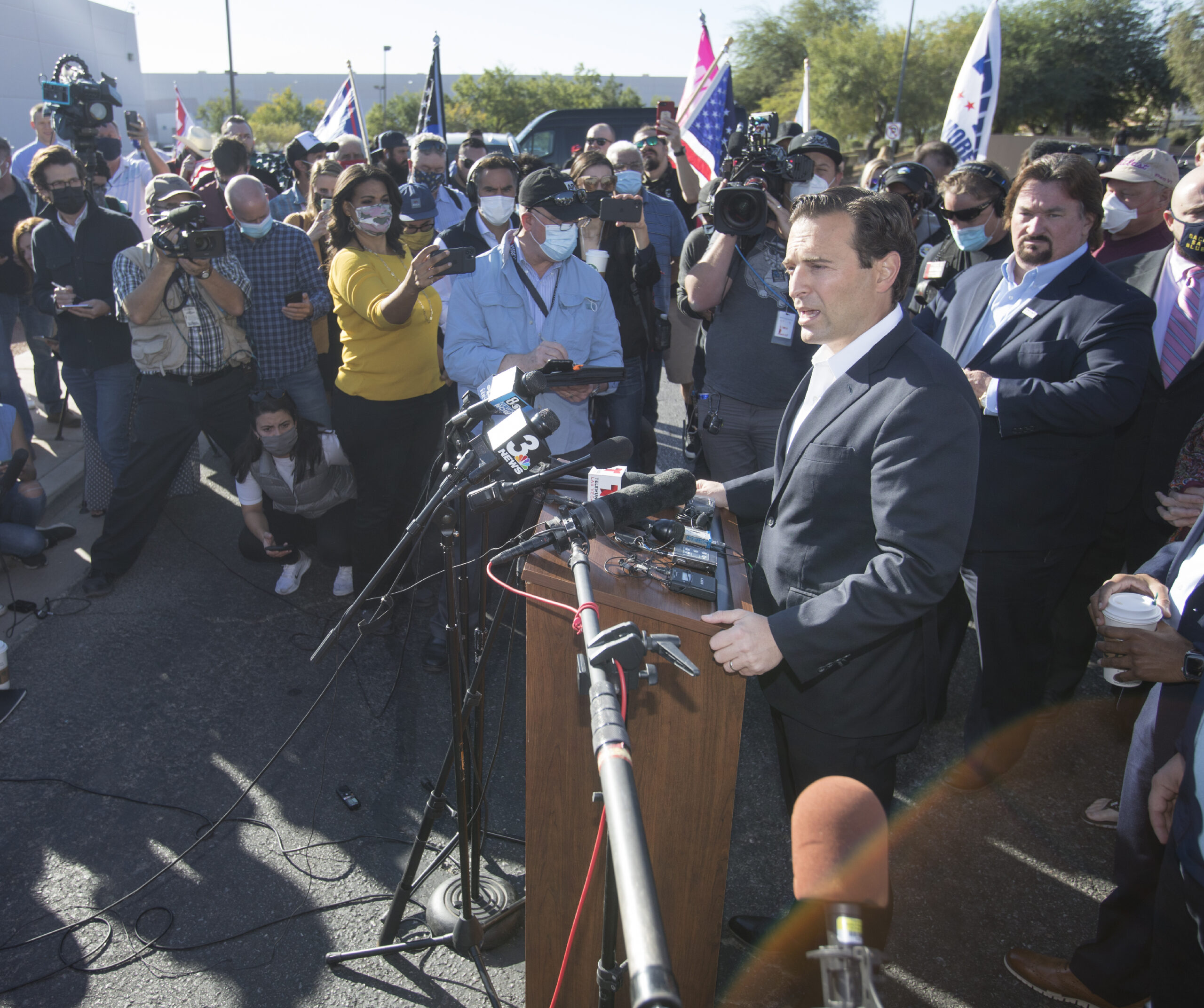 At the outset, let's take a moment to thank "Stop the Steal" cheerleader Adam Laxalt for his effort to ferret out voter fraud in Nevada. Laxalt was so close to the fraudster, he could have shaken his hand.
Three cheers are due as well for Big Lie promoter Michael McDonald, the Nevada Republican Party chairman whose zealous pursuit of voter fraud smoke led straight back to the party's own smoke-filled room.
It's also time for Nevada Republican Party Finance Chairman Don Ahern to take a turn in the spotlight. The hotel owner and equipment rental mogul deserves to be acknowledged for his front-row seat at the Nevada GOP's voter fraud snipe hunt.
Behold! The snipe in question, Donald Kirk Hartle, works as the chief financial officer of the Ahern Family of Companies. Imagine the odds.
Following the 2020 presidential campaign, Hartle enjoyed his 15 minutes of political fame after publicly lamenting that some scum had voted using his deceased wife's ballot. As we all now know, the scum in question was him. Following an investigation by Secretary of State Barbara Cegavske's office, Attorney General Aaron Ford charged Hartle with two felonies, which could have placed him behind bars.
Instead, he will pay a fine and serve a one-year probation.
Thanks to the negotiating skill of criminal defense attorney David Chesnoff, and the willingness of Ford to keep Hartle's sleazy antics in perspective, the defendant was allowed to plead guilty to a single felony in District Judge Carli Kierny's courtroom. The judge had it right when she called his duplicity a "cheap political stunt" that blew up in his face.
As part of the agreement, Hartle will be able to withdraw his felony plea and then plead guilty to a misdemeanor charge of conspiring to vote more than once in the same election.
It's easy to hyperventilate over the hypocrisy that ended up putting Hartle before the bar of justice. Partisans out for a little payback after enduring months of hokum about widespread voter fraud in the 2020 election are probably disappointed with Hartle's light sentence. But it's important to remember that he was a mere role player in this farce.
That's the irony that is surely bringing smiles to those who watched Laxalt, McDonald, and other Trump surrogates scream about the outcome of the 2020 election. The fraud they sought was not in their stars, but in themselves.
Not that you should expect McDonald, Laxalt and fellow Stop the Steal co-conspirator Matt Schlapp to call a press conference, say, outside the Clark County Election Department and own up to their role in all this fakery. Fat chance of that happening. It was Schlapp, the American Conservative Union chairman who forwarded the false claim that "we have literally 9,000 people who voted in this election who don't live in Nevada."
They didn't have 9,000, or nine. But they did have one – their own man.
It would be refreshing to learn that Utah Attorney General Sean Reyes, who crossed the state line to assist with Trump's frivolous Nevada voter fraud lawsuits, had the integrity to speak up and admit he participated in a cheap political smokescreen. Imagine the insult. But who am I kidding?
Ford didn't bother to call out Reyes this past week, or even have the last laugh – there was already plenty of laughter to go around. Instead, he kept to the high road and reminded residents in a statement to The Nevada Independent of what a real attorney general sounds like.
He said in part, "Mr. Hartle took responsibility for his conduct, had been a productive member of society prior to this incident, and I will not waste taxpayer dollars on unnecessary sanctions in order to score political points. As a result of this guilty plea, Nevadans should have no doubt that our elections are secure and the system works as it should."
They should, but will they?
Polls show a sizable majority of Republicans still believe in the disproven claim of widespread voter fraud. Trump himself continues to sing the lousy lullaby – to the My Pillow Guy Mike Lindell. The voter fraud myth has persisted not out of default, but by design and backed by big money. It's all the bully Trump has, and it remains powerful.
Nevada's role in Trump's Big Lie was not a small one, but we'll see whether the Hartle case is remembered as the moment Democrats decided to stop bickering and started pulling together. In this pivotal state, and in 2022 the fight for every inch of ground will be fierce.
Hartle's 15 minutes are up, but the clock is running.
John L. Smith is an author and longtime columnist. He was born in Henderson and his family's Nevada roots go back to 1881. His stories have appeared in Time, Readers Digest, The Daily Beast, Reuters, Ruralite and Desert Companion, among others. He also offers weekly commentary on Nevada Public Radio station KNPR.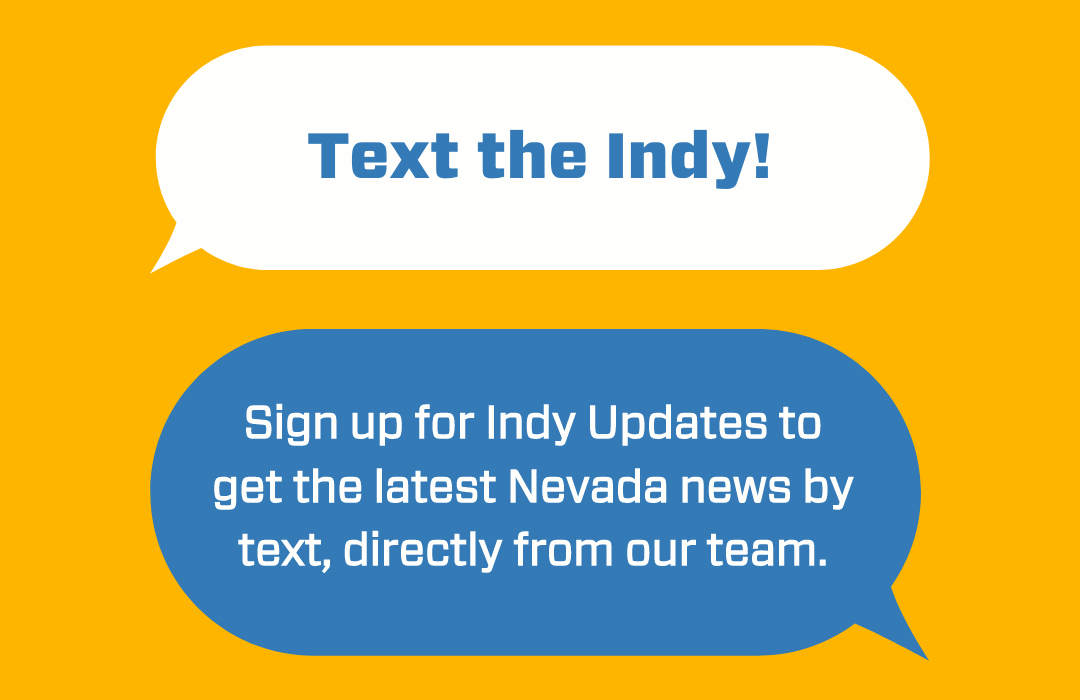 Featured Videos