LGBTQ activists want to spread awareness, not stigma, in fight against monkeypox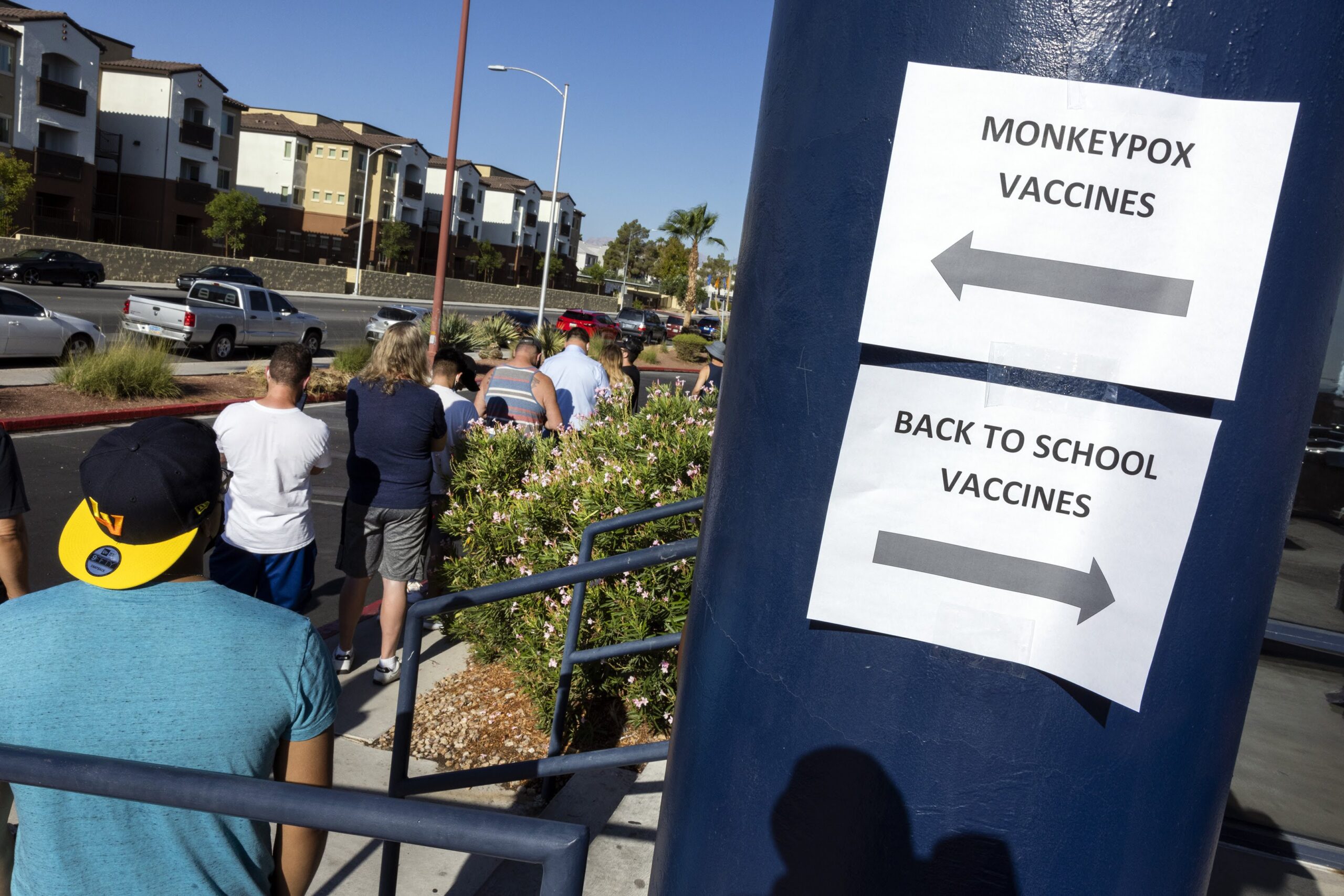 As monkeypox cases increase across the nation and in Nevada, health officials and LGBTQ advocacy groups are racing to combat both the virus and stigmas surrounding it.
It's a delicate balancing act as officials strive to inform populations at higher risk for the virus, while also battling preconceived notions that may cause people to dismiss it. Even though 99 percent of monkeypox cases in the United States have been identified in men, with many of those men reporting sex with other men, their message to the community is this: Monkeypox is not a gay disease and can affect anyone.
"There's this dance between it's not necessarily urgent, but it's imminent … We want to do the best we can to get information out to folks, so hopefully not have the cases go up because of lack of information and resources," said André Wade, state director of Silver State Equality, a statewide LGBTQ+ civil rights organization. "But we also don't want to stigmatize the virus and get people to think that this is something that the gay community is spreading or should only be aware of … It can happen to anyone."
Silver State Equality is developing a website for general information on the virus as well as specific information related to Nevada and certain counties, including Clark and Washoe, Wade said.
"We need to make sure we arm people with information, facts and resources — especially for people if they are concerned or in need, and don't know where to go," he said. "Stigmatizing language is harmful because it can affect one's self-esteem and how they view themselves as it relates to the virus or disease they are living with … That can lead them to be less likely to seek initial or ongoing treatment and care out of shame or fear of discrimination and harassment."
As of Aug. 12, there were more than 11,000 monkeypox cases in the U.S., of which 74 were in Nevada, according to the Centers for Disease Control and Prevention. Last week, the Clark County School District announced that a person at Palo Verde High School was diagnosed with monkeypox, although the district did not specify whether the person affected was a student or a staff member.
Symptoms may include a rash, fever, swollen lymph nodes, headache and chills, among others. According to the CDC, people may experience all or only a few symptoms, and they usually start within three weeks of exposure.
During a press briefing last month, CDC officials said that of the cases that included race and ethnicity data, 37 percent were in non-Hispanic white people, 31 percent among Hispanic or Latino people, 27 percent among non-Hispanic Black or African American people and 4 percent among Asian people.
The first case in Nevada arrived in June, and by late July, vaccines became available but in limited quantities.
Around the same time, the U.S. Department of Health and Human Services announced it had secured 786,000 more doses of the Jynneos brand, two-dose vaccine, which brought the national total to 1.1 million — of which Southern Nevada received just under 3,000 doses to distribute for the next few weeks. Federal officials have said the allotment priority is based on two factors: the total population of people at risk and number of new cases in each jurisdiction.
"Our goal is pretty straightforward," said Health and Human Services Secretary Xavier Becerra during a July 28 media briefing. "Stay ahead of the virus and end this outbreak."
So far, Nevada has been given about 7,000 doses total.
Because of the limited supply, the Southern Nevada Health District and the Washoe County Health District are vaccinating people by appointment only.
As it stands now, the only people eligible to be vaccinated include:
- Anyone over the age of 18 who has had close physical contact in the past 14 days with someone known to have or suspected of having monkeypox
- Gay, bisexual or other men who have sex with men as well as anyone who identifies as transgender, gender non-conforming or gender non-binary who had multiple or anonymous sex partners in the last 14 days, especially at large events or social gatherings.
The wellness clinic at The Center, a LGBTQ community resource and programs hub in Las Vegas, is working with the Southern Nevada Health District (SNHD) to become a vaccination site to directly reach the community.
The Center is already providing information regarding symptoms, treatment and prevention through social media and providing print-outs to patrons and directing them to SNHD clinics to get vaccinated, said Mona Lisa Paulo, who directs the organization's wellness clinic.
The Center is also holding a town hall meeting along with the health district and other experts to speak on the topic this week.
"We really started mobilizing because we knew what the messaging was coming out. And we're the LGBTQ Center of Southern Nevada. That's what we're known for. And so we tried to be on top of every trending topic that is affecting the community," Paulo said, adding that The Center also contacted the state, CDC and other medical partners to get the most up-to-date and accurate information.
Above all, they don't want the situation to echo the era surrounding the discovery of HIV and AIDS, which led to stigmatization and discrimination.
"In all cases, we want to prevent what happened back when AIDS and HIV first became a thing, and it being called a 'gay disease,'" she said. "We want to prevent all of that. That's with education and blasting out as much information as possible."
Paulo's biggest focus is ensuring that people are not dismissing monkeypox-related messaging just because they may not be gay or bisexual men.
Dr. Fermin Leguen, the district health officer at the Southern Nevada Health District, said lessons learned from the COVID-19 pandemic and the HIV/AIDS epidemic have helped health officials to be cautious about messaging.
"[The main lesson] is to ensure that stigma is not present. Even though we cannot avoid the presence of the stigma, we have to make sure that we provide the proper message to the community regarding this disease," Leguen said.
In the '80s, lack of information about HIV and AIDS and how it is transmitted created fear, hatred, homophobia and discrimination toward the LGBTQ community, and the response from the government and health care officials was slow and negligible, Wade said.
Now, after decades of advocacy, Wade is glad to see that the World Health Organization declared the monkeypox outbreak a public health emergency of international concern "relatively quickly." But he said the response could be better.
"The government's response right now has been a mixed bag," he said. "In the United States, it took a while for federal, state and local governments to be aware of the prevalence of the virus … Most of the responses started in the public health system, which is underfunded and understaffed. So, as time went on, the monkeypox virus spread."
In a media call last week, the acting chief medical officer at SNHD, Dr. Cortland Lohff, emphasized that monkeypox is not a sexually transmitted virus; it spreads through close physical contact, bodily fluids or prolonged face-to-face contact.
"Some [of] that exposure is happening through sexual activity, but it's not a sexually transmitted infection, per se," Lohff said. "There's also a threat that it could be spread through respiratory droplets as well, but only through very close intimate and prolonged contact between people."
Health officials also reminded people that monkeypox is not a new disease and antiviral medication used to treat smallpox, such as tecovirimat (TPOXX), can be used.
Lohff said people who are immunocompromised are at especially high risk and should avoid any situation where they might be exposed to the virus. He stressed the importance of vaccination among this population.
In a virtual town hall with Washoe County Health District officials, Jennifer Howell, a sexual health program coordinator, explained that because Washoe County's HIV rate per 100,000 peopleis much lower than in Clark County, the Reno area is not receiving as many vaccine doses.
"We expect to have an additional wave of vaccines sometime this month, but we don't have any particular date. And we don't know what the allocation is," she said.
Washoe County health advocates also shared the concern that monkeypox will be stigmatized in the community and people who do not identify as gay or bisexual might dismiss any symptoms they experience.
"Because with the HIV epidemic, AIDS epidemic, we unfortunately did see a lot of communities blamed and marginalized," said Michelle Wagner, director of clinical services at Northern Nevada HOPES, a community health nonprofit. "As of right now, yes, more men having sex with men are being diagnosed. But it is something that can potentially affect everyone."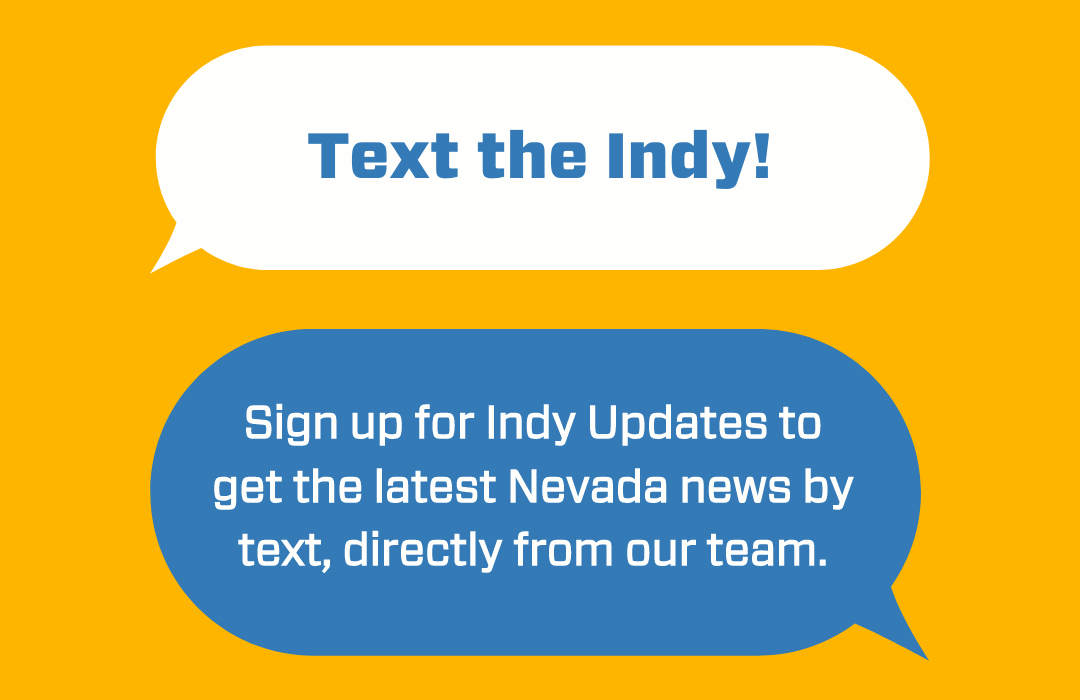 Featured Videos