Liability and an obscure law: Will MGM Resorts' bold strategy of suing shooting victims pay off?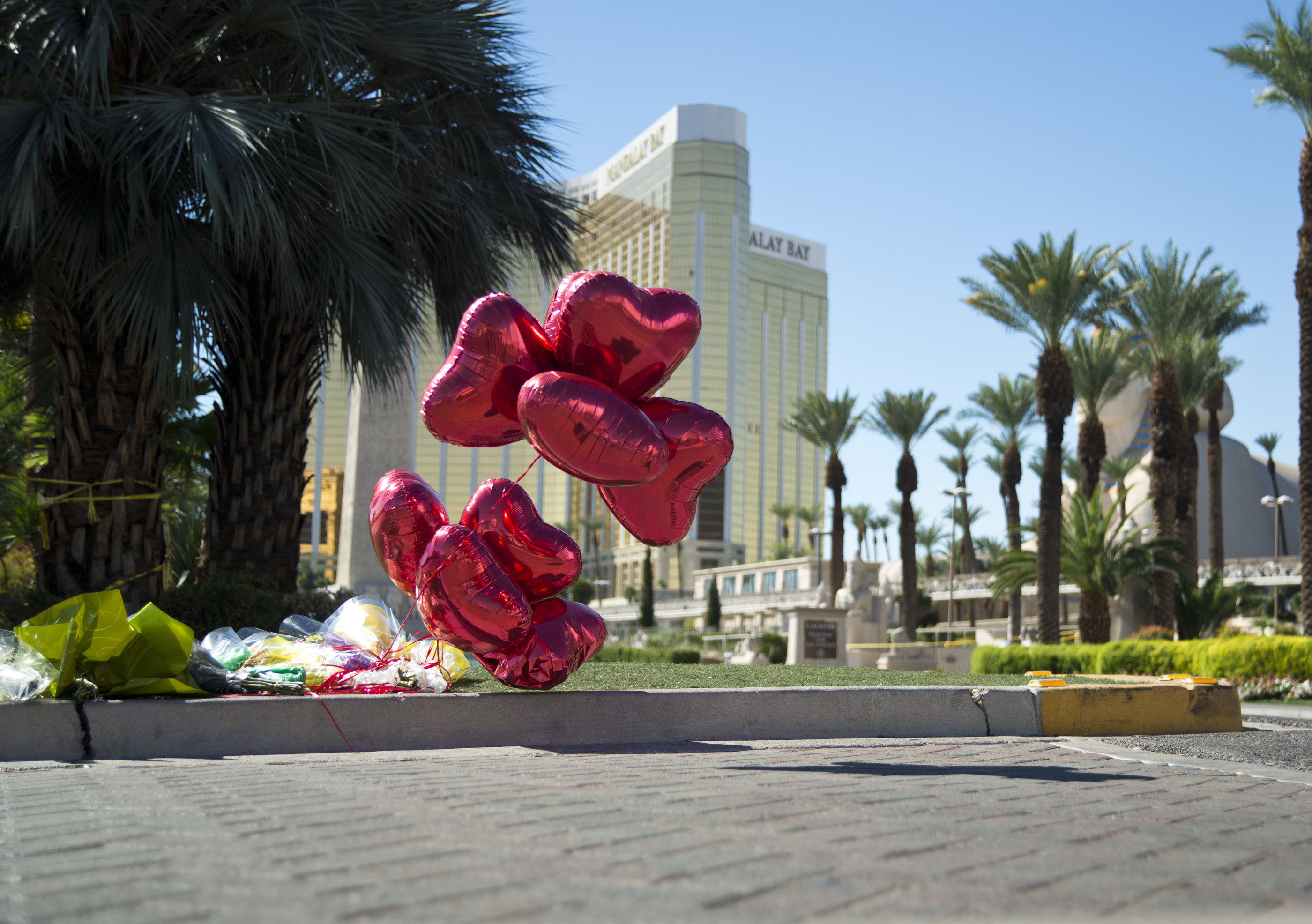 It didn't take long for litigation to emerge after a gunman perched in a Mandalay Bay hotel room opened fire on concertgoers last October, killing 58 people and wounding hundreds of others.
Ten days after the mass shooting, a woman filed the first lawsuit against MGM Resorts International, which owns the gold-tinted casino property. Others followed. Now, more than nine months after the tragedy, the gaming giant has unveiled a controversial legal strategy to protect itself from the potentially massive liabilities. MGM filed lawsuits in eight states last week, naming more than a thousand victims as defendants, in its quest to vanquish liability.
The legal move thrust the gaming company into the national spotlight and criticisms quickly poured in, highlighting the perceived callousness of suing people who had experienced a tragic event.
"It's appalling what they're doing," said Attorney Robert Eglet, who represents victims in a lawsuit against MGM that's pending in Nevada federal court.
MGM's lawsuit asks a judge for declaratory relief and makes the case that the company should be shielded from any liability because of a little-known — until now — federal law called the SAFETY Act. The litigation wasn't completely out of the blue, though. A court filing last month hinted at the legal strategy MGM planned to deploy.
On June 29, MGM filed a motion to dismiss a lawsuit lodged against it by several shooting victims in Nevada's federal court. The motion cited the SAFETY Act as a defense:
"At an appropriate time, Defendants will bring a motion based on the protections provided by the SAFETY Act."
The question: Will it work?
An obscure law
The SAFETY Act dates back to the fragile post-9/11 era when the nation sought security improvements to ward off another attack. Its full name is the Support Anti-Terrorism by Fostering Effective Technologies Act of 2002 — a law designed to encourage companies to develop or provide security-related products or services and, in exchange, the federal government would offer liability protection in the event of terrorism.
Companies must meet certain criteria for designation from the Department of Homeland Security to qualify for SAFETY Act-related protections. If so, they can display a small logo proclaiming their designation.
A company called Contemporary Services Corporation, which provided on-site security at the Route 91 Harvest Festival on Oct. 1, has received that designation. CSC's website even boasts that it has the "highest level of certification in protection awarded" from Homeland Security and was the first crowd-management company to receive both SAFETY Act designation and certification for its security services.
Now, those logos are at the heart of MGM's argument. The lawsuit asserts the same liability protections extend to MGM as a "downstream user" because the gaming company, along with concert promoter Live Nation, arranged for CSC to provide security.
But first the SAFETY Act must be invoked through a declaration that an "act of terrorism" occurred. That leads to the second part of the corporation's argument. MGM attorneys say the Homeland Security secretary could make "no other determination" based on information about the shooting. They also assert that the law doesn't exclusively give the secretary authority to make the terrorism determination, opening the door for a judge to do so.
Homeland Security officials disagree with that assessment of authority.
Pursuant to the law, "the Secretary of Homeland Security possesses the authority to determine whether an act was an 'act of terrorism' for purposes of the SAFETY Act," officials wrote in a statement posted on the act's website. "To date, the Secretary of Homeland Security has not made any such determination regarding the Route 91 Harvest Festival mass shooting incident. The matter is currently under review within the Department of Homeland Security."
Dismas Locaria, a Washington, D.C.-based lawyer who specializes in the SAFETY Act, said MGM's attempt to have a judge determine whether it was terrorism "probably runs afoul of the statute and regulations."
Even so, Locaria said, he's interested to see whether one of the federal judges believes he or she has jurisdiction to make that decision. MGM filed lawsuits in Texas, New York, Nevada, Florida, California, Alaska, Arizona and Utah — all states where the shooting survivors or their loved ones who are named as defendants live — over several days last week.
"It's very possible that this could really strengthen the SAFETY Act, or it could really undercut it," he said. "So we'll see."
Locaria, who represents security guard companies, stadium operators and event managers, said he has been fielding calls from his clients about the MGM lawsuit. They're all curious how it will play out given the relative obscurity of the law. The suit marks what is apparently the first test of the law.
In other words, this is the SAFETY Act's big moment in the spotlight.
"It's long been something that most people don't know about," Locaria said. "It's getting some publicity here."
That's not to suggest companies in the safety realm aren't familiar with the law and its terrorism-related protections. Homeland Security has approved more than a thousand qualified anti-terrorism technologies under the SAFETY Act, including at shopping malls and professional sports venues, according to information about the program on the department's website. Madison Square Garden, Gillette Stadium, Yankee Stadium, FedEx Field and University of Phoenix Stadium are among the venues that have received SAFETY Act designations.
A searchable database on the SAFETY Act's website does not reveal any matches for MGM Resorts, Caesars Entertainment, Wynn Las Vegas or Las Vegas Sands, which operate casino properties in Las Vegas.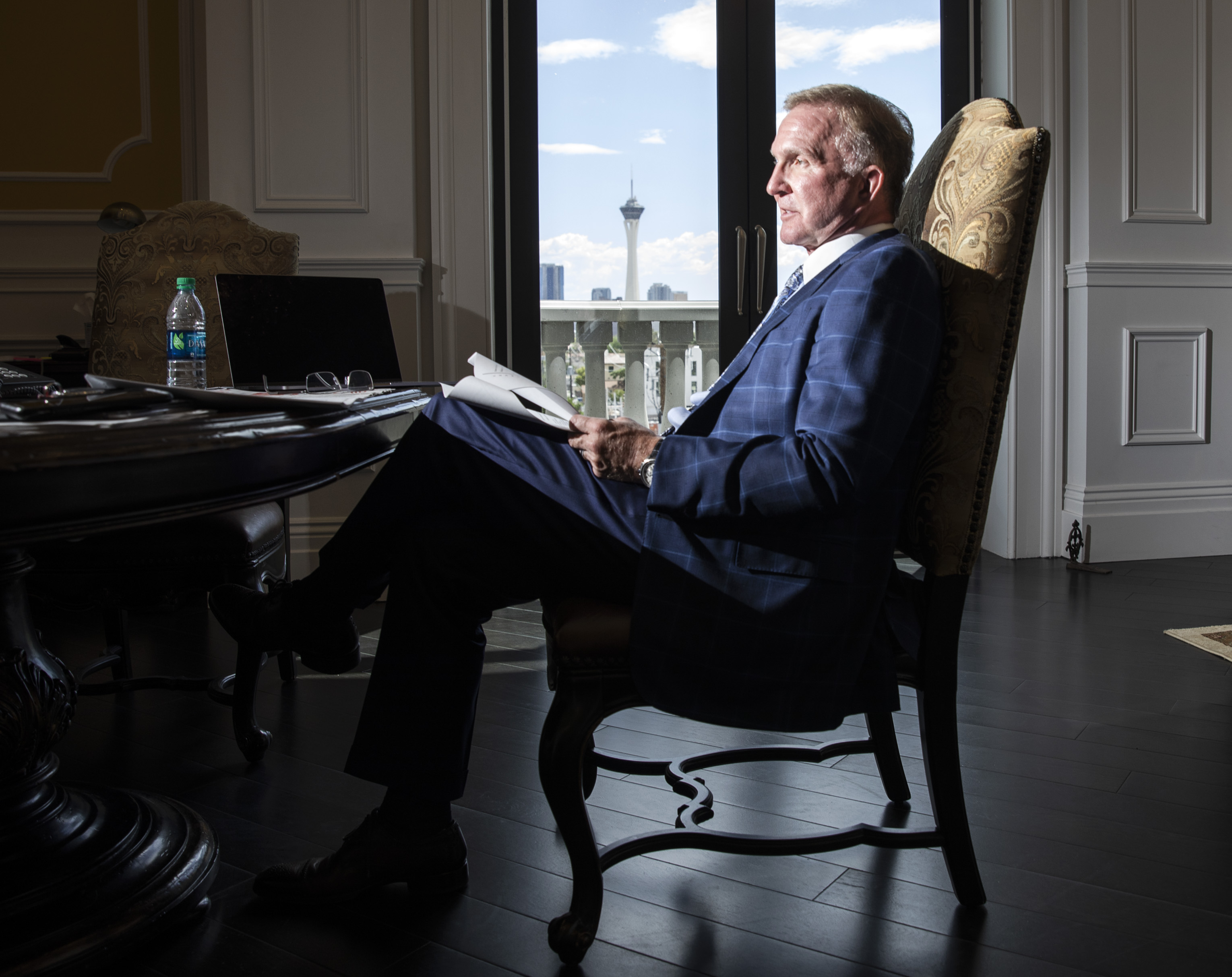 The likelihood of success
Robert Rabin, an expert on tort law at Stanford Law School, wasn't surprised to see MGM adopt a bold legal maneuver to avoid liability. He estimates the gaming company could be on the hook for millions of dollars worth of damages if victims win any lawsuits filed against it.
More than 2,500 people have filed or threatened to file lawsuits related to the shooting, according to the court document. It's unclear how many people have actually filed suits. The lawsuit filed by MGM, however, names as defendants victims who have either filed or threatened to file suits.
"I suppose it's understandable from their standpoint that they would want to cloak themselves in immunity," Rabin said.
But Rabin isn't convinced the MGM argument will hold up in the court of law. For starters, he questions whether Mandalay Bay would even be considered part of CSC's supply chain. Rabin offered this hypothetical situation to illustrate his skepticism: Suppose a security firm at a baseball stadium has the SAFETY Act designation. A separate beverage vendor within the stadium sells a patron 20 beers during the game and, afterward, that person drives drunk and injures someone else.
It doesn't seem logical to assume that the beverage vendor would be offered SAFETY Act protections just because it's part of the same supply chain, Rabin said.
"It's an extremely broad immunity," he said, referring to MGM's argument, "and it seems inconceivable that Congress had that breadth in mind."
Eglet, an attorney representing shooting victims, put his legal assessment more bluntly.
"It does not apply," he said, arguing that MGM has nothing to do with CSC, the security firm at the festival. "No one has ever attempted to use the law in the way they're trying to do here."
He said MGM ignored "red flags" regarding the shooter's activities within Mandalay Bay in the days leading up to the shooting. Stephen Paddock, a frequent gambler at the casino, hauled multiple bags filled with his weapons and ammunition up to his hotel room, where he eventually carried out the attack after posting "Do Not Disturb" signs on the doors Sept. 30, according to law enforcement reports.
Eglet said MGM's legal maneuver places another emotional and logistical burden on shooting survivors and the loved ones of people who died. Simply being named as a defendant in a lawsuit could show up on credit reports and affect a person's ability to secure loans, he said.
"I expected aggressive defense by them," he said. "They're entitled to an aggressive defense and I have no problem with that. What I do have a problem with is victimizing the victims again, particularly when these victims don't have lawsuits pending against MGM."
MGM's lawsuit does not ask for money or attorney's fees from defendants, and company spokesperson Debra DeShong issued a statement that framed the legal decision as beneficial to victims in the long run.
"While we expected the litigation that followed, we also feel strongly that victims and the community should be able to recover and find resolution in a timely manner," she wrote. "... The Federal Court is an appropriate venue for these cases and provides those affected with the opportunity for a timely resolution. Years of drawn out litigation and hearings are not in the best interest of victims, the community and those still healing."
MGM officials also said in a statement that security "remains a top concern" at all properties and is constantly being evaluated and refined. The company did not give specific examples of what may have changed since the shooting.
Good intentions or not, MGM's statement about the litigation came off a tad too "paternal" to Bryan Reber, a Yarborough professor of crisis communications at the University of Georgia.
"It seemed a little tone deaf because it's like you're telling the victims that you know what's better for them," he said.
Reber acknowledged that MGM also has a fiduciary duty to investors and, therefore, must take some sort of action. But he doesn't foresee the shooting completely damaging MGM's brand. If anything, it may just hurt its Mandalay Bay property for a period of time, he said.
MGM's stock closed at $31.20 per share — up 1.23 percent — Friday on the New York Stock Exchange.
Even if MGM prevails in court and doesn't suffer any lasting financial damage, the lawsuit tactic could leave an unpleasant odor in the air — figuratively, of course.
"The thing is, you can win in the court of law and still lose in the court of public opinion," Reber said. "That's what I think will probably end up happening here."
Disclosure: MGM Resorts, Caesar's and Wynn have donated to The Nevada Independent. You can see a full list of donors here.
Comment Policy (updated 4/20/2021): Please keep your comments civil. We reserve the right to delete comments or ban users who engage in personal attacks, use an excess of profanity, make verifiably false statements or are otherwise nasty. Comments that contain links must be approved by admin.