Libertarians, the election and what's next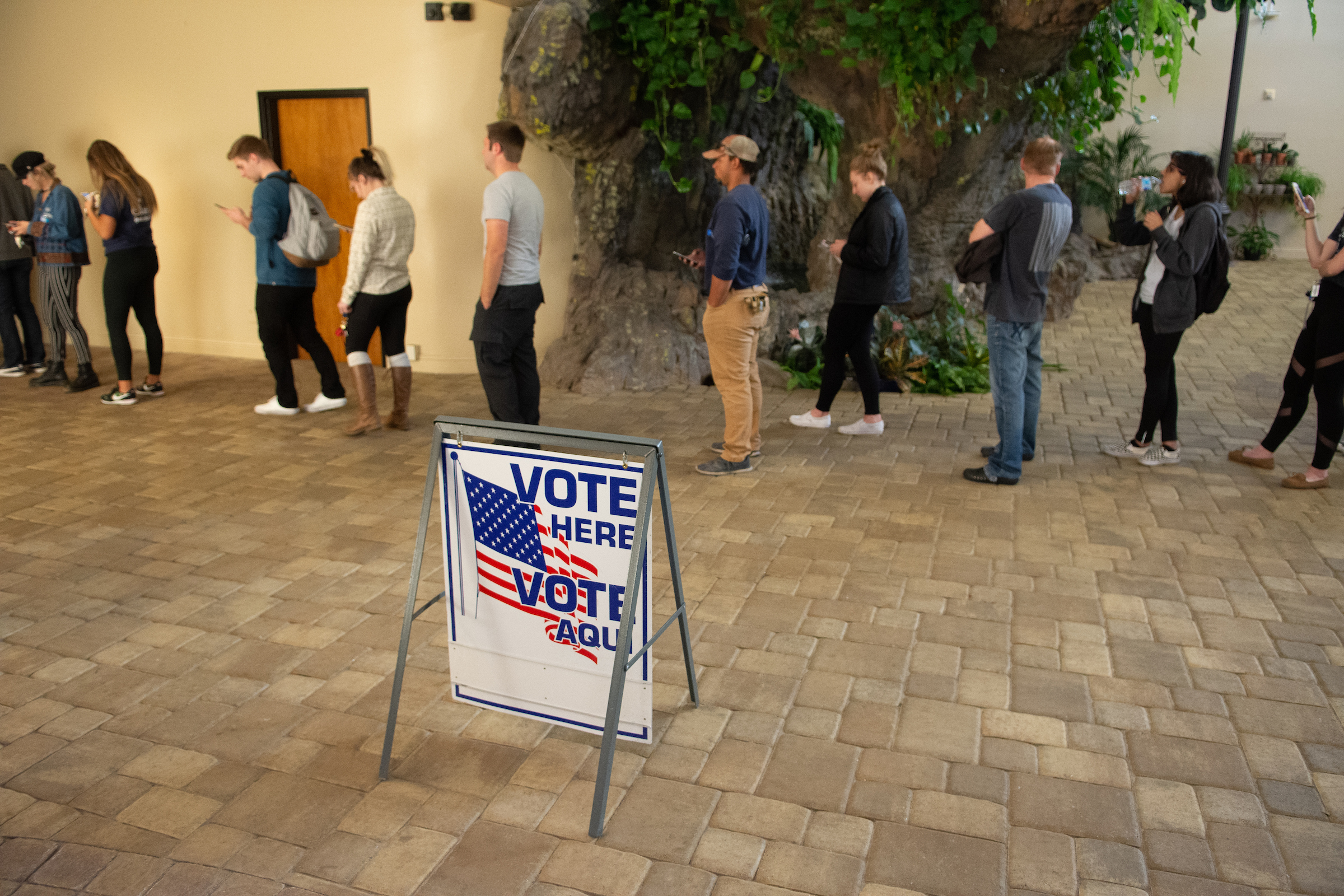 At least I'm not a Republican.
Don't get me wrong, it's not like Libertarians had a ton of electoral success in Nevada this year. None of our statewide candidates cleared 1 percent, and there wasn't a single Libertarian candidate in Nevada who beat Gary Johnson's 3.32 percent in 2016. Nationally, the story wasn't much better. Nebraska state Sen. Laura Ebke lost her re-election bid, New Hampshire state Representative Brandon Phinney barely cleared 10 percent in his re-election bid, and New Hampshire state Representative Caleb Q. Dyer was 22nd out of 24 candidates in his re-election bid for one of the eleven seats assigned to represent Hillsborough County.
There were some bright spots, though. Bethany Baldes came within 60 votes of defeating the GOP majority leader in the Wyoming House. Larry Sharp's gubernatorial run secured ballot access in New York. Other Libertarian candidates did well enough to secure ballot access in Indiana, Massachusetts, Oklahoma, Wyoming and the District of Columbia. Oh, and medical marijuana is legal in Utah now, believe it or not.
You can read more about the successes of the Libertarian Party here and here, if you're so inclined. However, I'd have to be a very special kind of partisan hack to pretend that Libertarians were among the big winners in Tuesday's election.
In Nevada, though perhaps not nationwide, there was one very clear loser, though: The Republican Party.
How else do you describe the first Democrat governor this century, a Democratic supermajority in the Assembly, and potentially being a recount away from a Democratic supermajority in the Senate? How else do you describe zero Republicans representing Nevada in the U.S. Senate and only one Republican representing Nevada in the House? Even Congressman Mark Amodei, accustomed to representing one of the safest Republican seats in Congress, faced the unprecedented experience of a Democratic challenger receiving more than 40 percent of the vote.
A lot of people like to tell me that we live in a two-party system and that I should just get over it, pick one, and work within the system. That's not exactly true, though. Truth is, Nevada has always been two one-party states that just happen to share a geography — the urban Democratic Clark County and, historically, the rural Republican rest of the state.
Republicans only lost three elections in rural Nevada — a county commissioner seat in Esmeralda County, the Lander County treasurer, and the Lincoln County recorder-auditor — all to non-partisan candidates. The only races Democrats won in rural Nevada were uncontested races, like Humboldt County district attorney. In Clark County, meanwhile, Democrats won every single county office, from district attorney to the County Commission to the county treasurer.
Trouble is, for Republicans at least, Reno/Sparks is coming into its own as an urban area, and has been for over a decade now, and is now beginning to vote like one. In fact, Republican presidential candidates haven't won in Washoe County since 2004. This isn't just happening in Nevada, either. Republicans are losing in cities in Texas, too, which is part of the reason Beto O'Rourke did so well against Sen. Ted Cruz.
Washoe is a problem for Republicans in Nevada because, believe it or not, Nevada is now the fourth most highly urbanized state in the country. According to the 2010 Census, nearly 85 percent of Nevadans live in an urban area of 100,000 or more, and that number is almost certainly higher now that growth has resumed in Reno and Las Vegas. Republicans narrowly won Washoe County's legislative districts, 6-5, but several of them share territory with rural Nevada, such as Assembly District 40. The only Assembly districts contained entirely within Washoe County and won by Republicans were Jill Tolles' Assembly District 25 and Lisa Krasner's District 26. Assembly Districts 24, 27, 30, and 31 all went to Democrats, and only District 31 was contested by a Republican (former Assemblywoman Jill Dickman).
Worse yet, if you're a Republican, and if we assume geography is destiny, things are about to get even worse. Sparks has 1,670 units of housing under construction (and rising) in its downtown core, all located within Democrat Mike Sprinkle's Assembly District 30. Reno, meanwhile, is finally — nearly a decade after the demolition of Park Lane Mall — approving redevelopment of the property. What's planned? Two hundred twenty-seven units of housing in Democrat Sarah Peters' Assembly District 24. If Reno ever figures out how to approve infill development without near-endless planning and zoning rewrites, the Republican Party may become even more irrelevant in Nevada than it is in California.
So what's a Libertarian to do? Celebrate, of course.
That's right — celebrate. Yes, Democrats support higher taxes and oppose school choice (terrible ideas both, and I look forward to spending the next two years explaining why). On the other hand, it's not like Republicans are the party of free enterprise anymore, if they ever were. Where was Question 3, which favors energy choice and a retail market, most strongly opposed? Republican rural Nevada. Where was Question 2, which promises to lower taxes on feminine hygiene products opposed? Republican rural Nevada. At this point, Republicans aren't even pretending to run on policy. Instead, the Grand Old Party is pushing their voters' fears so aggressively that the woman who accused Dennis Hof of raping her told The New Yorker that she'd still vote for Dennis if she still lived in his district.
A political party that convinces a rape victim to vote for her rapist deserves to die.
It's time to make room for another party to oppose Democrats in Nevada, one that isn't based on fear and cultural phobias, but on policy and an optimistic vision for the future. I'm not going to pretend Libertarians don't have our work cut out for us, but disempowering the amoral grifters and charlatans in the Republican Party is a necessary start.
I, for one, am glad that step is behind us.
Correction on 11/24/18 at 2:48 p.m.:  This column has been updated to reflect that in addition to Jill Tolles's Assembly District 25, Lisa Krasner's District 26 was also won by a Republican.
David Colborne has been active in the Libertarian Party for two decades. During that time, he has blogged intermittently on his personal blog, as well as on the Libertarian Party of Nevada blog, and ran for office twice as a Libertarian candidate. He serves on the Executive Committee for both his state and county Libertarian Party chapters. He is the father of two sons and an IT professional. Follow him on Twitter @ElectDavidC or email him at [email protected].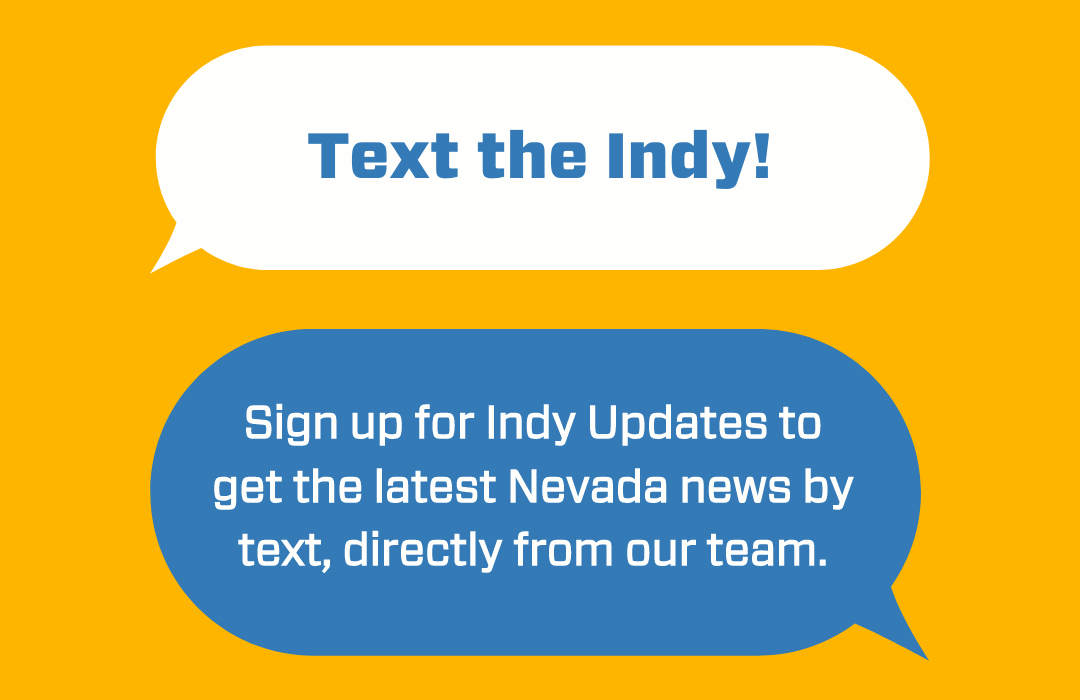 Featured Videos