Licensing board director says prostitution at massage parlors is pervasive but hard to prevent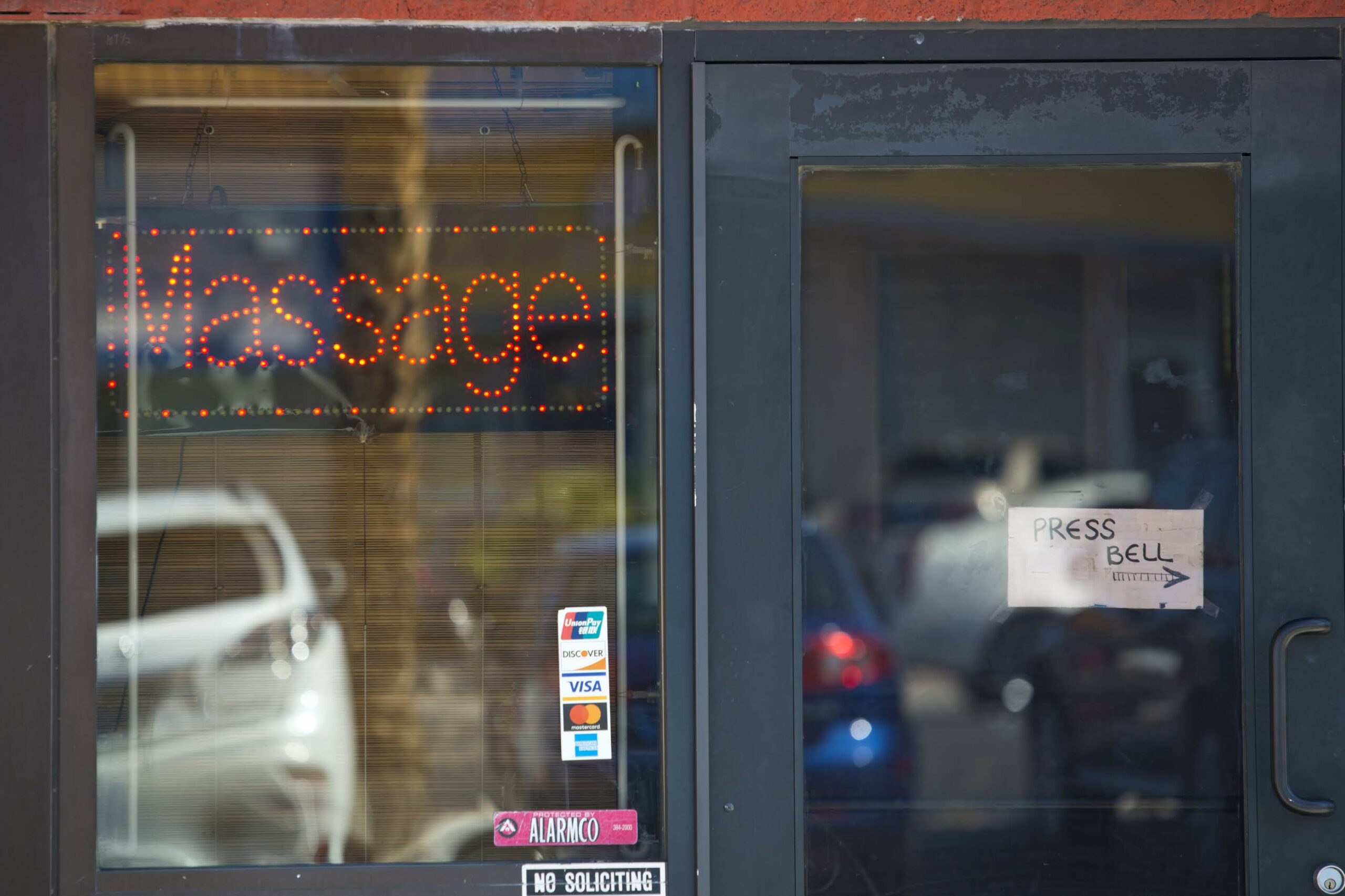 Massage establishments operating as a front for prostitution have garnered more headlines in recent months, especially after New England Patriots owner Robert Kraft was charged earlier this year with solicitation in Florida at a day spa.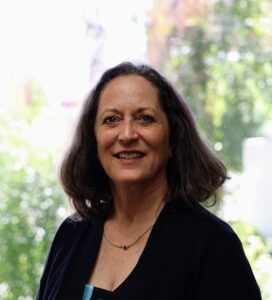 But it's a problem that's been on Sandy Anderson's radar for years. Anderson is executive director of the Nevada State Board of Massage Therapy; she has been a massage therapist herself for 25 years, long taught the trade at Truckee Meadows Community College and has led the board for more than three years. 
Anderson believes that among the nearly 1,000 licensed establishments in the state, about 25 in the Reno area and 150-200 in the Las Vegas area may be fostering illegal prostitution or sex trafficking activity. (While prostitution is legal in Nevada, it is not allowed in massage establishments and is only permitted in licensed brothels, which are not allowed at all in Clark, Washoe and some other counties.)
In spite of those high numbers of suspicious businesses, she points to just two that have been shut down. 
"The success rate is very low and that's a problem, but it's getting better," she said. "There's a lot of work being done in the city of Reno to address this issue … and we've been invited to the table to work with that team. So that part is really good."
The problem can be difficult to tackle. Proprietors are sophisticated and hide illicit activity between visits from inspectors; Anderson declined to disclose how frequently establishments are inspected to avoid tipping off bad operators. 
And the massage practitioners illegally offering sex acts may have varying degrees of choice in the matter, ranging from willful participation in prostitution to being victims of human trafficking.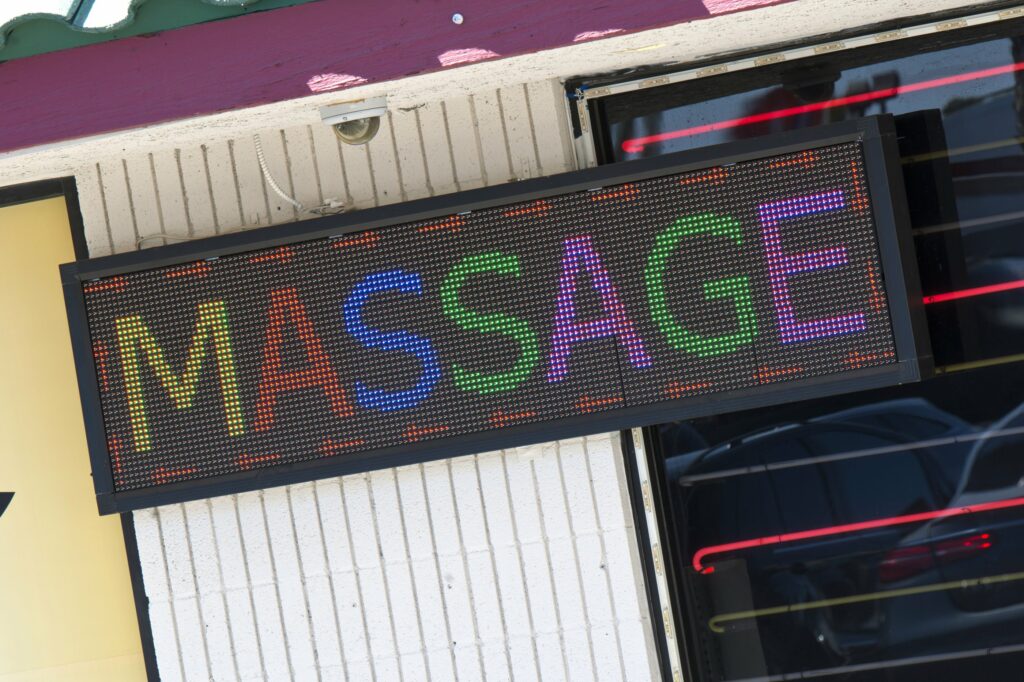 What can the massage board do?
Illegal prostitution can happen in both licensed and unlicensed establishments, and with licensed or unlicensed practitioners. The board does not have the latitude to reject people who are otherwise meeting the requirements, which include 550 hours of supervised practice.
"If a person presents to us, they've completed adequate education, they have a clear background check with no prior arrests … those individuals get a license," Anderson said. "We can't say we're not going to give you a license — if you meet the criteria, we have to give you a license."
The board itself has a limited role. It licenses therapists and establishments, then inspects them to make sure they meet health and hygiene guidelines. But if there are telltale signs of prostitution, such as beds, suitcases and lots of food in the back of the business that indicates people are living there, inspectors can bring in city code enforcement officers or law enforcement to follow up.
"When we go in to do that compliance inspection and we're making sure that they're meeting health and hygiene standards, we may find women living on site. When we find that, then we report that to local law enforcement or we call Code Enforcement and say, you know, code enforcement, look, we have a shower and a bathroom that was never plumbed for a shower," she said. "And then if we have a practitioner who is performing a sex act, then we cite that practitioner and proceed with the attorney general's office with a hearing."
There have been efforts to expand the ability to shut down shady massage parlors. A bill during the legislative session, AB166, gave law enforcement more authority to shut down the parlors by creating the crime of "advancing prostitution." 
Anderson said at a workshop later this week, regulations are up for discussion that could give the board more tools to address the issue.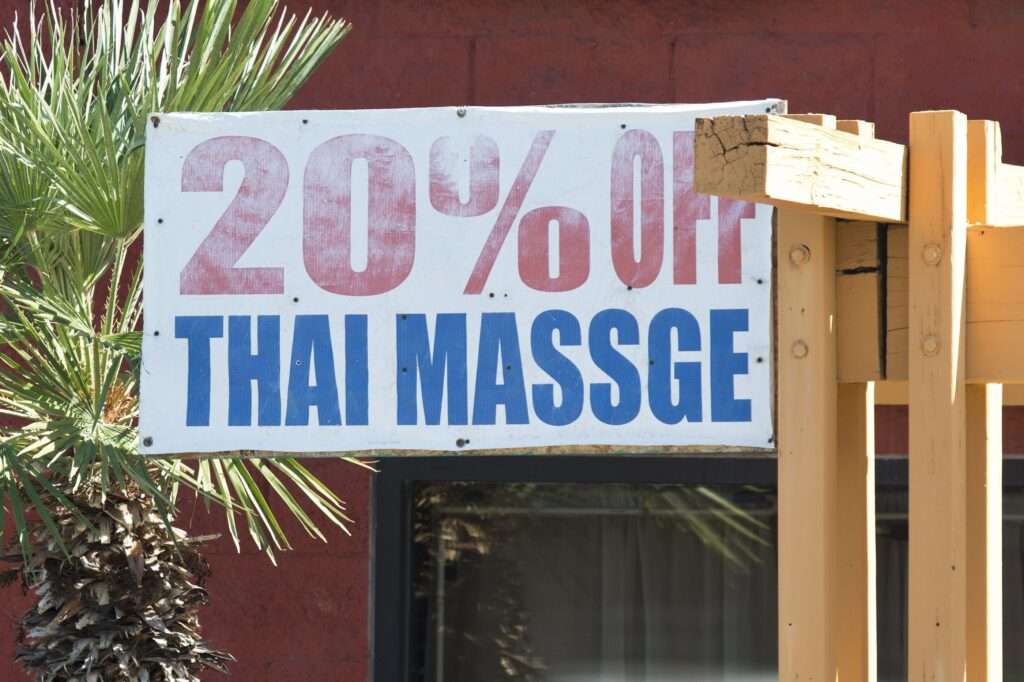 Avoiding questionable establishments
Customers hoping to avoid massage establishments where prostitution happens can ask to see documentation that a therapist is licensed by the state board.
"That doesn't ensure that they won't be a trafficked individual because there are people who have licenses that are trafficked, but the state board has a license for massage therapy, reflexology and structural integration," Anderson said. "Anyone with that license has a paper license as well as a card and they can use that as an identifier that this person is probably a legitimate massage therapist."
The board also has a directory of licensed personnel on its website. When a customer books an appointment and receives the name of their massage therapist, they can check it against the state database to ensure the practitioner is qualified.
Other signs that an establishment truly exists for a therapeutic purpose and not for prostitution might be pictures of trigger points or muscle charts on the wall. Practitioners should be asking about a client's health, what may be hurting, and whether he or she has any contra-indications that could be exacerbated by a massage.
A professional will give the client privacy when undressing and dressing. They will also provide an appropriate covering or "drape" that allows the body to be covered during the massage except for the part that is being massaged.
A massage that seems particularly cheap, or an establishment advertised with flashing lights and open throughout the night, is a red flag. Anderson said a professional massage should cost between $50 and $120 an hour depending on the practitioner's skill level.
Overly cheap massages could mean the person is not making any money off of it and hoping to get the money back through a large tip, or is not certified and could be putting the client at risk of injury.
Anderson said members of the public can help alert authorities if they believe something at a massage establishment is not right.
"If the public goes in and they see a location that they think might be illicit, let the board know," she said. "We have a website, they can shoot us an email, we'll take that email and maybe we'll go out and do another inspection, check it out, see what we think."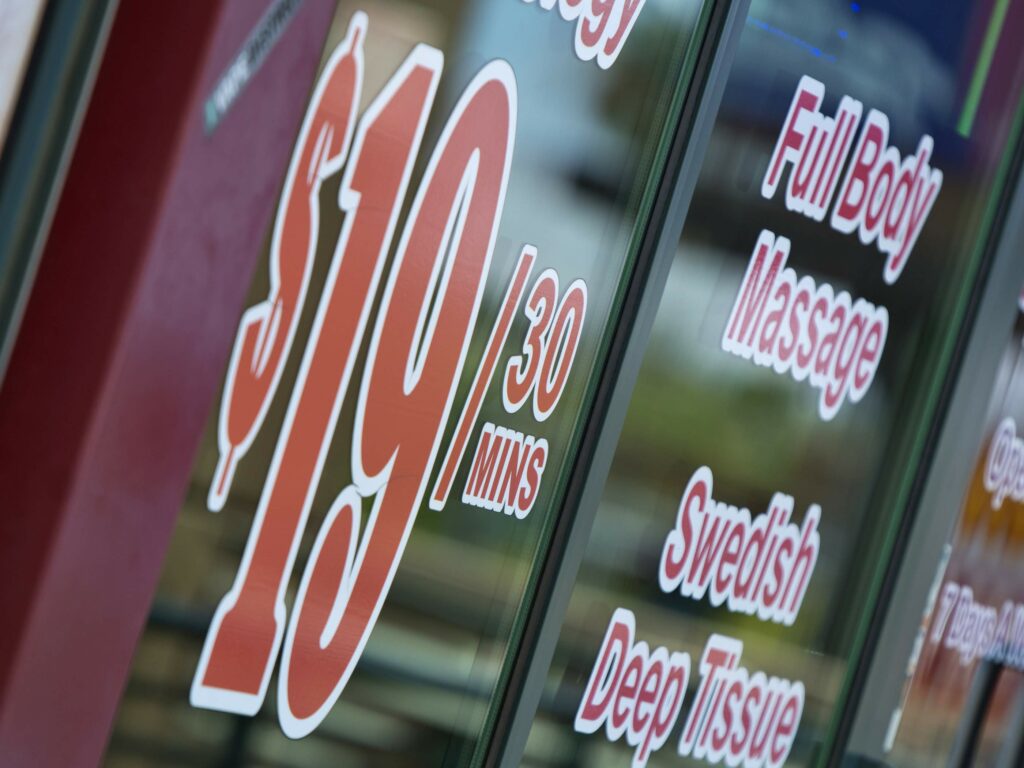 Prostitution vs. trafficking
It's much easier to prove there is prostitution in a massage establishment than it is to prove the practitioner was trafficked, Anderson said. Prostitution can be established when an undercover officer goes to a business and is offered sex; for a trafficking charge, there must be proof that the person was coerced into offering sex.
But even if someone is not being trafficked, other pressures may be keeping them at work in an illicit massage parlor.
"I think we have a lot of indentured servants in our industry. These are women that wanted to leave the country of origin, came here, someone paid for them to come into the United States, someone paid for them to go to school, someone paid for their license, someone gives them housing," she said. "There may not be that coercion or that force necessarily happening. There may be. But for sure there's a debt that they are trying to repay."
Anderson said a silver lining in the Kraft case has been that it has raised awareness about the issues within her industry.
"The real thing that has happened with the Kraft case is that the work that we were doing before to address human trafficking in our industry, we now have more partners wanting to help us," she said. "We're seeing more people come out of the woodwork and say, yeah, what you've been talking about, it really does exist. It's really going on, let's address it."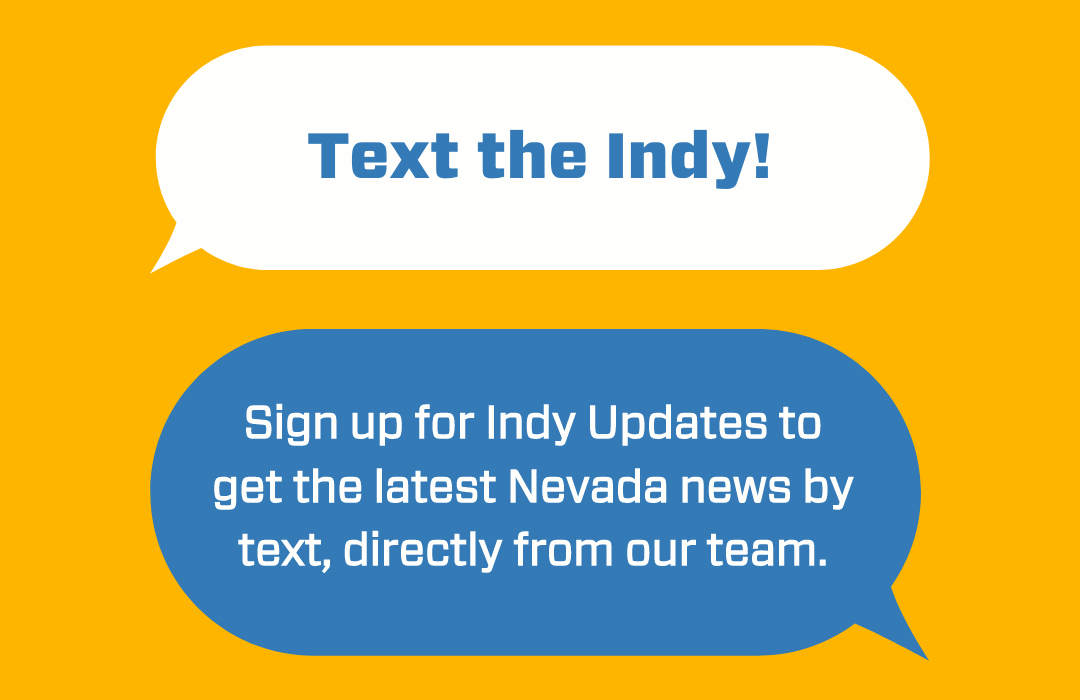 Featured Videos