Liquor distributor lawsuit that could delay Nevada recreational marijuana sales lives on; next hearing set for Monday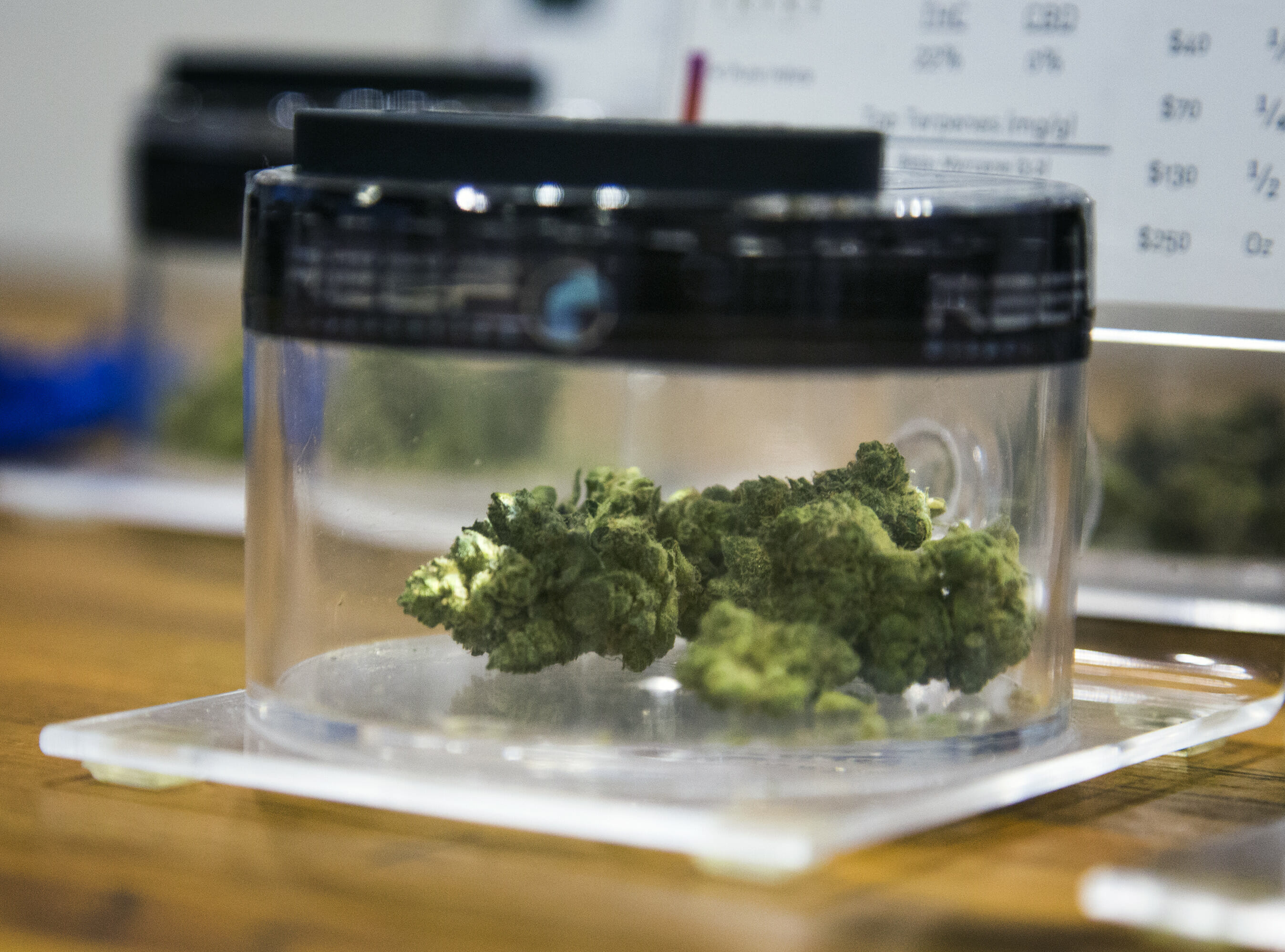 Liquor distributors that want to get in on the recreational marijuana industry scored a victory on Tuesday when a Carson City judge declined the Nevada Department of Taxation's request to dismiss their challenge of temporary regulations.
First District Court Judge James Wilson ruled there was enough substance to the distributors' complaint that the case can proceed to an all-day hearing on Monday. There's currently a temporary restraining order on the tax agency as a result of the dispute, which threatens to scuttle the state's plans to start recreational marijuana sales on July 1.
"This is an important issue that needs to be resolved quickly," Wilson said.
The Independent Alcohol Distributors of Nevada (IADON) have been at odds with the taxation department since March, when the agency came up with a draft set of regulations that the distributors say robs them of "first dibs" they were promised in the language of the recreational marijuana ballot measure that passed in November.
Kevin Benson, the group's lawyer, said the final regulations approved in May set an arbitrary standard for determining whether enough liquor distributors are interested in distributing marijuana to sufficiently serve the market. If the department ultimately decides there are an insufficient number of applications, then existing medical marijuana businesses will be able to apply, too.
"The entire process it lays forward is arbitrary," he said after the hearing. "There's no hearing, no public input, basically nothing. There's not going to be any review. They're going to say 'you're sufficient, you're not sufficient,' issue a bunch of licenses, and once that door is open, you can't close it again."
So far, five liquor distributors have applied to do distribution work, which involves shuttling marijuana from a wholesale business to a retail store. Benson said members of IADON serve an average of more than 200 liquor retailers each, and there are only 106 retail recreational marijuana stores allowed in Nevada under current rules.
"There's no possible way that they don't have the capacity to serve this market," he said. "The only way they'd be insufficient is if they can't qualify for the license."
IADON fears that if marijuana companies are allowed to distribute, they'll form vertically integrated businesses that self-distribute, and there will be no need to allow liquor distributors in. The group wants to see recreational marijuana regulated more like alcohol, which has three distinct and independent tiers along the supply chain.
State officials want marijuana businesses as a backup option because they worry that too few liquor distributors will want to be involved with a product that is still illegal at the federal level. In the event of a federal crackdown, thriving liquor businesses could lose their federal Alcohol and Tobacco Tax and Trade (TTB) permits because of their involvement with the pot industry.
Some members of IADON have formed different business entities so they could apply for a marijuana distribution license without jeopardizing their TTB license. They've sought to get new liquor licenses for those new entities.
The attorney general's office, which is defending the tax agency, used that fact against them, saying the distributors' own choice to form a separate entity is what made it difficult for them to meet a May 31 application deadline.  
"These liquor wholesale dealers have known of their ability to apply for a marijuana distributor license since November 2016," Chief Deputy Attorney General William McKean wrote in the motion to dismiss. "The Department is under no legal or equitable obligation to wait for such a person to perfect their scheme for circumventing federal restrictions on their ability to simultaneously distribute liquor and marijuana."
Nevertheless, the court issued a restraining order, barring the tax department from handing out distribution licenses or enforcing the May 31 application deadline on the grounds that the liquor distributors could suffer irreparable harm. That order is still in effect.
Lawyers also delved into another unresolved issue on Tuesday — an allegation that the deputy director of the tax department, Anna Thornley, wrongly intervened and prompted the Clark County Commission to remove liquor licensing items from a mid-May meeting agenda. In an affidavit filed with the court, Thornley denied the allegations and provided email exchanges with Clark County staff to indicate she never directed changes to the agenda. The emails also indicated she planned to report the incident to police for fear someone might be impersonating a state officer.
In his motion, McKean called the allegation that the tax department tried to stymie the process "ludicrous." Still, it was a roadblock for liquor distributors seeking a new license on a tight timeframe.
"Something happened and the process got held up. That's pretty much what we know at this point," Benson said. "So had that not happened, they should have been able to meet the May 31 deadline."
If IADON succeeds in forcing new regulations, the approval process must start over again and it could delay recreational sales for weeks. The governor could also order an expedited regulation approval process, or the court could order the tax department to take a specific action as a result of the case.
Marijuana companies' revenue, and the state budget, are riding on getting recreational sales going as soon as possible. A 2016 study commissioned by proponents of legal recreational marijuana predicted it could drive $394 million in annual sales in Nevada by 2018.
Nevada's budget assumes $64 million in marijuana revenue from a 10 percent excise tax over the next two years — a projection that assumed sales will launch well before Jan. 1, 2018, the Question 2-mandated start date. Recreational marijuana proceeds are now earmarked for Nevada's "rainy day" reserve fund, rather than education as the governor originally proposed.
"We would like to see this get started as soon as possible, just like everybody else," Benson said. "We just want it to be a fair process so they have a fair chance at it."
Feature photo: Cannabis on display at Reef Dispensaries, 3400 Western Ave., on Wednesday, Feb. 15, 2017. Photo by Jeff Scheid.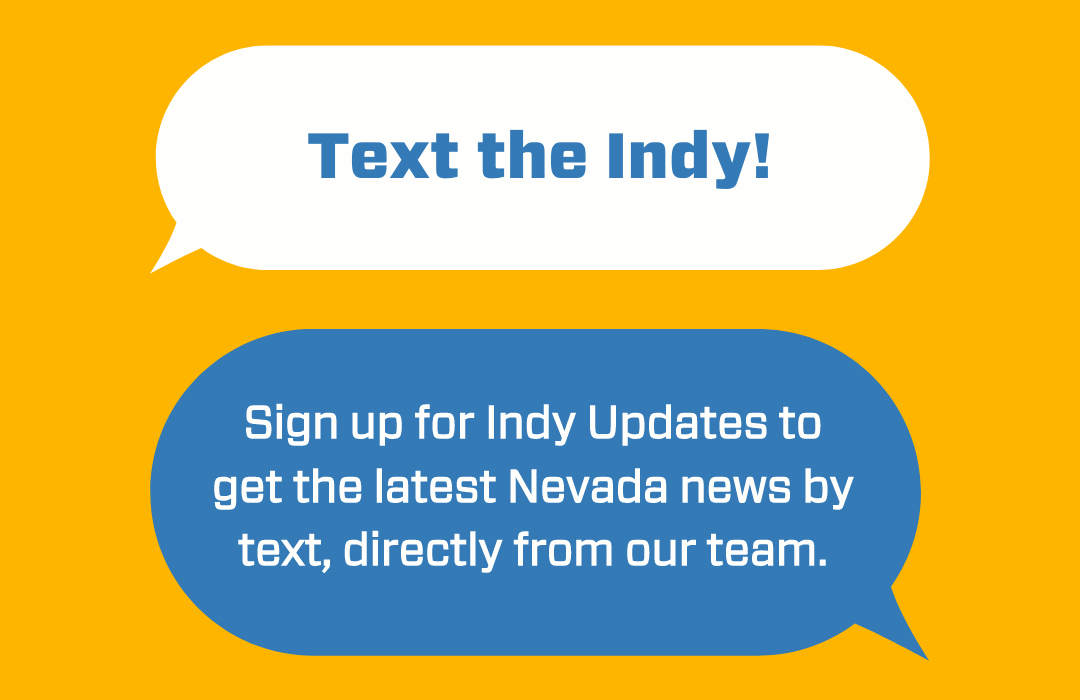 Featured Videos
Comment Policy (updated 4/20/2021): Please keep your comments civil. We reserve the right to delete comments or ban users who engage in personal attacks, use an excess of profanity, make verifiably false statements or are otherwise nasty. Comments that contain links must be approved by admin.