Live Blog: MGM suspends new reservations at Vdara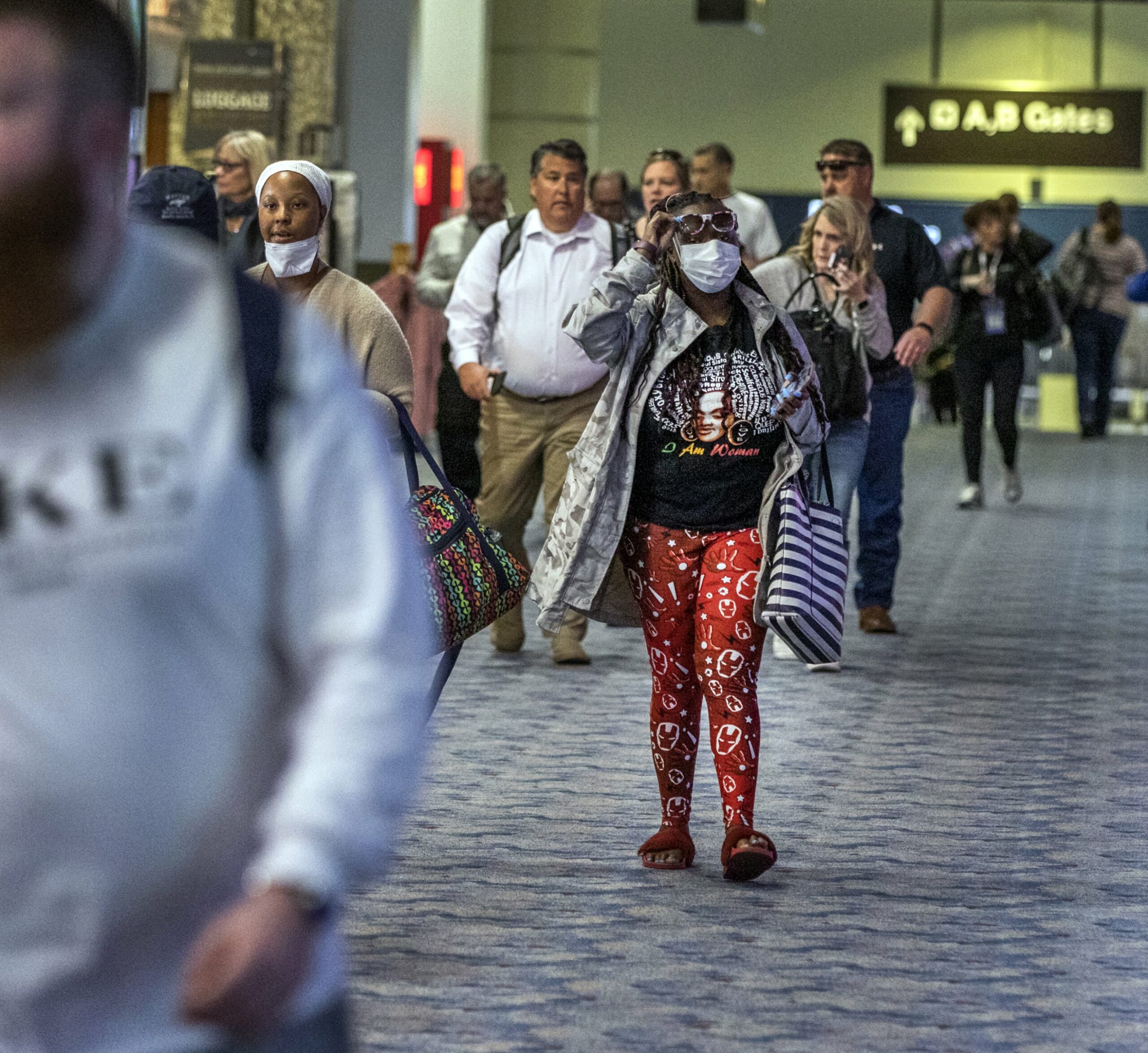 As the novel coronavirus continues to spread across the U.S., service economies have already begun to strain under a wave of pressure from health officials to close off large gatherings and limit exposure to highly public areas.
That economic pain has the potential to become particularly acute in Nevada, where major casino operators alone have shed millions in stock value as dozens of major events from conventions to NHL games have been canceled or postponed.
This live blog will contain the latest updates on the economic impacts of the coronavirus on Nevada's local economies, as well as a listing of what events have so far been canceled, postponed or are scheduled to continue. To scroll directly to that list, click here.
—
MGM suspends new reservations at Vdara
MGM Resorts International is suspending new hotel reservations at the Vdara Hotel & Spa, the first major shuttering of operations for a major Las Vegas Strip resort amid spread of the novel coronavirus.
The company confirmed Sunday that it would suspend future reservations for the hotel, located in CityCenter, but would honor existing reservations and would reduce some food and beverage outlets as a response to lower demand.
"In response to business volumes and demands, we are consolidating our operations," an MGM Resorts spokesperson said in an email. "Guests of Vdara will be relocated to Aria this week. Vdara will also not be accepting reservations for stays earlier than April 12."
The Vdara is a 57-story tower with 1,495 suites, and was opened in 2009. It does not contain any casino space.
— Riley Snyder, 3/15/20 at 12:26 p.m.
Cirque suspends all Las Vegas shows
A day after suspending its touring and international shows, Cirque De Soleil announced Saturday that it would immediately suspend the circus company's six residency shows in Las Vegas because of concerns over the coronavirus outbreak.
The suspended shows include "O" at the Bellagio, KÀ at the MGM Grand, The Beatles LOVE at The Mirage, Mystère at the Treasure Island, Zumanity at New York-New York and Michael Jackson ONE at Mandalay Bay.
The company made the announcement to suspend the shows on Twitter on Saturday evening, citing international and federal recommendations for social distancing and the "escalation of the Coronavirus (COVID-19) pandemic.
Cirque said it would contact any individuals who have purchased tickets to canceled shows, and they would be reimbursed at the point of sale.
— Riley Snyder, 3/14/20 at 6:19 p.m.
March 14, 4:30 p.m.: Internal video shows Wynn Resorts CEO promising full-time employees pay during coronavirus crisis
Wynn Resorts' chief executive officer, Matt Maddox, promises to continue paying full-time employees, even if they are not working, during this turbulent period, according to an internal video that features him speaking directly to them.

His brief remarks seek to reassure employees during the coronavirus crisis, which Maddox predicts will drop hotel occupancy rates to the "low teens" and lead to rolling closures of places such as spas, nightclubs and theaters.

"That to me is not our concern," he says in the video. "What our concern is is that we all get through this together … But what we're going to do during these challenging times is make sure all our full-time employees — whether you're in a closed outlet or you're working here — will be getting their pay."

Although the trajectory and scope of the virus remains unknown, Maddox said the gaming company will do everything in its power to save jobs. He then calls on employees to take care of themselves and follow health protocols during this time.

"My commitment to you is that we're in this together," he says. "And I need your commitment that you're going to take all of our protocols seriously and ensure that we continue to implement proper social distancing in all of our outlets to avoid spreading COVID-19 to any guest or any employees that are in here."

— Jackie Valley

March 14, 10:55 a.m.: Gaming Control Board issues coronavirus-related notice to licensees
The Nevada Gaming Control Board issued a notice to licensees Friday that lays out some general guidelines regarding COVID-19.
The one-page memo says the board expects all licensees to comply with coronavirus-related guidance published by the Occupational Safety and Health Administration. It also advises them to consistently monitor the Centers for Disease Control and Prevention's website, perform routine environmental cleaning, encourage sick employees to stay home, ask employees to check CDC recommendations before traveling, and ensure that an "Infectious Disease Outbreak Response Plan" is in place.
"We will continue to closely monitor the spread of COVID-19, and expect that licensees will make the health and safety of their employees and patrons the highest priority by providing them with every available opportunity to remain healthy," Chairwoman Sandra Douglass Morgan wrote.
The Gaming Control Board also said the notice was issued because of an increased number of inquiries — not in response to a complaint or concern.
Casinos across Nevada have taken steps to mitigate the spread of the upper-respiratory virus, including shuttering buffets, spas and nightclubs. No casinos here have announced closures, although some in other states have taken that step
— Jackie Valley
March 12, 3:15 p.m.: Investment group likens toll on travel to Las Vegas from coronavirus to effects from 9/11
Analysts with Innovation Capital said the impact on travel to Las Vegas because of the spread of the novel coronavirus would bear stark resemblance to the travel landscape in the wake of the September 11th terrorist attacks.
The travel dry spell will likely hit destination casinos hardest, with regional operators likely able to rely on a steadier flow of local customers. Still, analysts added that customer traffic from Southern California could buoy Las Vegas casinos in the event of an extended foreign travel ban.
During a conference call with investors and reporters Thursday, analysts and investors broke down a series of economic indicators that show a casino industry roiled by the still-uncertain economic effects of the virus.
Stock prices among both major and regional operators and were down more than 38 percent from the start of the year, with the steepest drops coming just as global cases of the virus began to rise in late February. Gaming operator bond prices have also fallen roughly 8 percent, and the Innovation Capital report found those companies with heavy exposure in Macau — a gambling mecca in Southern China hit early by the coronavirus — have been affected most.
Underscoring the economic situation for the gaming industry and beyond is growing air of uncertainty; global markets plunged day-after-day this week, and worries continue to grow that a downtick in consumer spending, spurred by fear of the coronavirus, could trigger a recession.
"I think the market volatility plus the prolonged consumer fear, I think will likely result in reduced consumer discretionary spending," Matt Sodl, president and managing director of Innovation Capital, said. "People are going to be spending more out of their pocket and focusing their reserves on the kind of the needed items that they need to exist on a daily basis, which is likely going to put us into a recession this year if we're not there already."
— Jacob Solis
—
The original blog post continues below:

Dozens of major conferences, concerts, gatherings or other events have now been limited, postponed or outright canceled in the wake of mounting fears of the spread of the novel coronavirus.
Those cancellations have spread far and wide, including everything from the City of Austin's cancellation of South by Southwest last week to the announcement yesterday that Coachella — long a staple of the music festival circuit — would be postponed until October.
It comes as cases of the coronavirus have steadily ticked up across the United States, with nearly 1,000 confirmed cases across 37 states and Washington, D.C. as of Tuesday. That includes Nevada, which confirmed its first so-called "presumptive positive" case of the disease late last week.
The most severe outbreaks have so-far been limited to Washington State, with other hot spots in California and New York. But several high-profile cases of coronaviruses linked to major conferences — including the self-isolation of a handful Republican congressmen in the wake of a confirmed case of the virus at the major CPAC convention near the nation's capital — have increased public scrutiny of such large-scale events.
No such outbreaks have yet affected the many convention halls of the Las Vegas Strip, but those spaces have nevertheless been hit quickly by a flurry of cancellations.
Such cancellations are widely expected to trigger ripples across the state's service industry, though little concrete data on the scope of the issue is available; the wave of cancellations effectively began just last week, and residual effects on flights and other travel to Las Vegas may take several days or weeks to become clear.
Below is a listing of what's been canceled, what's still being planned and what remains in-between. Entries will be updated as new information becomes available.
This list was last updated on Saturday, March 14 at 1:19 p.m.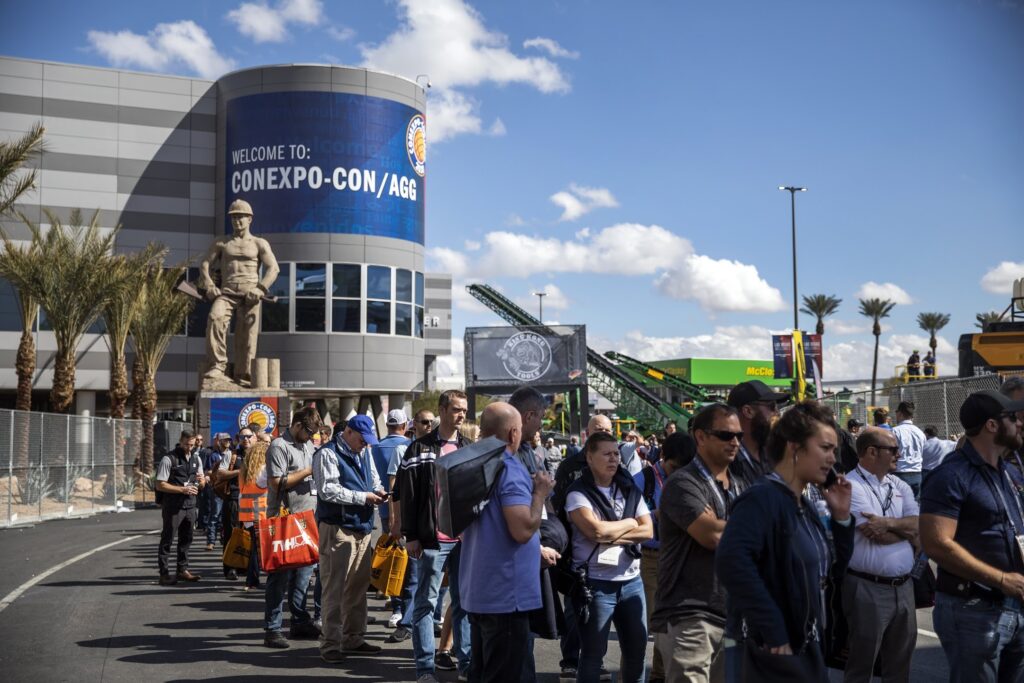 What's been canceled, closed or postponed
Combat Sporting Events — Postponed
The Nevada Athletic Commission has suspended all combat sporting events indefinitely, a decision that will affect UFC, Premier Boxing Championships and Top Rank Boxing, among others.

Museums - Closed
The state's seven museums will be closed to the public through March 29, according to a statement posted on Twitter by the public information officer for Nevada State Museums. The closure includes the Nevada State Museum in Las Vegas, the Nevada State Museum in Carson City, the Nevada Historical Society in Reno, the Lost City Museum in Overton, the East Ely Railroad Depot Museum, the Nevada State Railroad Museum in Boulder City and the Nevada State Railroad Museum in Carson City.
Kelly Clarkson Las Vegas Residency - Postponed
Kelly Clarkson, pop star and coach on the popular TV singing competition "The Voice," announced Friday that the opening of her Las Vegas residency had been pushed from April 1 to July. In a statement released on Twitter, Clarkson said production on the show was shut down late on Thursday "out of concern and care for everyone's safety."
Las Vegas Senior Centers - Closed Indefinitely
The City of Las Vegas announced Friday that it will close the city's senior centers beginning Saturday, March 14. The closures will affect five centers, as well as a portion of an additional community center that serves seniors. In a statement, the city said the decision was made in part to comply with today's declaration of a national emergency.
The city also announced that it will cancel its "Corporate Challenge," an amateur sports competition for employees of local companies, following increasing concern over the coronavirus from participants.
Jonas Brothers Las Vegas Residency - Canceled
The Jonas Brothers announced via Twitter Friday that their residency at Park MGM, originally scheduled between April 1 through April 18, was canceled because of concerns over the coronavirus. In a statement, the popular pop-music trio said they made the decision to "keep everyone healthy," adding that tickets can be refunded at the original point of purchase."
Nevada Museum of Art - Programs Canceled; Museum remains open
The Nevada Museum of Art in Reno announced that it will cancel all public programs and public tours through the end of March. The museum and museum shops will remain open, however, with museum officials monitoring the situation on a day-by-day basis.
Downtown Events Center (Las Vegas) - Canceled
The Downtown Events Center in Las Vegas announced it will cancel all remaining concerts and events through the end of April. That includes two concerts, two food festivals and one two-day reggae music festival.
Smith Center for the Performing Arts - Suspended
The Smith Center for the Performing Arts announced Friday that it would go dark until the end of March, suspending all performances after this weekend until then. In a tweet, it urged ticket holders to keep their reservations, and pledged to reschedule as many performances as possible.
The announcement comes less than 24 hours after Smith Center CEO Myron Martin pledged to continue regularly scheduled performances with enhanced cleaning and social distancing measures.
MGM Resorts Nightclubs and Dayclubs - Temporarily Closed
MGM Resorts International announced Friday that it will temporarily close all nightclubs and dayclubs across MGM properties. The news follows an announcement by the company earlier this week that it planned to suspend operation of casino buffets beginning this weekend.
By Friday afternoon, MGM announced it would be closing all of its spas, salons and fitness centers beginning Monday, March 16. The company did not provide a timeline for reopening those facilities.
Wynn Resorts Amenities - Temporarily Closed
Wynn Resorts announced Thursday that it would temporarily close buffets, nightclubs and theaters at its properties in both Las Vegas and Boston. The closure follows an announcement earlier this week that MGM Resorts would close its buffets by the end of the week.
Nevada Universities - Moved Online
Officials at UNR and UNLV moved to accelerate the timeline by which they would move classes online, announcing late Thursday that online instruction would begin on March 23 at both universities, just after spring break. Under the current plan, teachers who aren't prepared to teach online may cancel classes on the 23rd and 24th, but start instruction no later than Wednesday, March 25.
Collegiate Athletics - Canceled
On Thursday morning, the NCAA confirmed it would cancel the March Madness men's and women's basketball tourneys, in addition to all remaining winter and spring NCAA championships. It's a move that came shortly after the NBA and NHL moved to suspend their own regular seasons.
The Board of Governors for the Mountain West conference quickly followed suit, issuing a statement Thursday that all spring sports events and competitions would be canceled. The move affects athletics programs at both UNR and UNLV.
WinterWonderGrass music festival (Tahoe) - Canceled
Organizers for the WinterWonderGrass bluegrass music festival in Tahoe's Squaw Valley — originally scheduled for the end of this month — announced the cancellation of the festival Thursday in the wake of a decision by California officials to ban events larger than 250 people. The announcement added that all musical acts booked for 2020 have agreed to return in 2021, and general admission tickets for the festival will be rolled over to next year.
NHL Regular Season - Suspended
The NHL Board of Governors moved to suspend the regular season following a conference call Thursday morning with league Commissioner Gary Bettman and team owners. The move comes after the NBA abruptly suspended its own regular season last night in the wake of news that a player for the Utah Jazz tested positive for coronavirus.
Vegas Golden Knights - Suspended
On March 12, the team acknowledged games would be cancelled indefinitely after the NHL said it was suspending the season. The team issued a statement saying "The health and safety of our members, fans and our community as a whole is a top priority ... Thank you in advance for your understanding."
USL Soccer Games - Suspended
Officials for the United Soccer League Championship, a Division II soccer league, announced Thursday that they will suspend all games for at least 30 days. That puts games for two Nevada teams, the Las Vegas Lights and Reno 1868, on hold until the league can work to reschedule games.
Special events on public property (Reno) - Suspended
The City of Reno suspended special events permits Thursday for events scheduled on public property through the end of April. That includes tickets bought for two games for the Reno Aces minor league baseball team through the city's Parks and Recreation department. A full list of canceled events can be found on the city's website.
Republican Jewish Coalition Annual Meeting and Trump Speech - Postponed/Canceled
Organizers for the Republican Jewish Coalition's Annual Meeting at the Venetian this weekend announced Wednesday evening that they would postpone the event following consultation with the White House and outside experts. The announcement comes less than an hour after President Donald Trump's campaign announced it would cancel two weekend appearances by the president, including the RJC meeting and a campaign event scheduled in Colorado.
National Association of Broadcasters Show - Postponed
In a statement released on Twitter Wednesday, organizers for the National Association of Broadcasters Show — a massive conference expected to draw more than 100,000 attendees — said it would "not be possible" to hold the show for the planned dates in April at the Las Vegas Convention Center. In the statement, organizers said they are continuing to explore additional options, and no new date or location was announced.
Cinemacon - Canceled
In a statement Wednesday night reported by Deadline.com and others, the National Association of Theater Owners announced it was canceling the event scheduled for Caesars Palace from March 30-April 2. Organizers said it was "with great regret" that they called off the event, which has attracted about 5,000 attendees in recent years, but said with a travel ban from the European Union and other restrictions in place from coronavirus, it would be "impossible for us to mount the show that our attendees have come to expect."
Reno Jazz Festival - Canceled
Organizers at the UNR School of the Arts announced Wednesday that they will cancel plans for this year's Reno Jazz Festival, scheduled to take place at the university beginning April 23. The decision comes directly from the School of the Arts; UNR has so far allowed individual event organizers on campus to make case-by-case decisions on cancellations or postponements.
MGM Resorts Buffets - Temporarily closed
MGM Resorts International announced Tuesday that it would temporarily close its Las Vegas buffets beginning Sunday, March 14. In a statement, the company said it would evaluate reopening those buffets on a weekly basis. The move is the first such closure initiated by a major casino operator and comes in the wake of sharp drops in the stock prices for the gaming giants of the Las Vegas Strip.
Chinese Dragon Lights (Reno) - Canceled
Organizers for the Chinese Dragon Lights art display say travel restrictions caused by the coronavirus have made it impossible to move forward with the summertime return of the display as part of Reno's Artown festival. Speaking to the Reno Gazette-Journal, organizers said that they maintained additional concerns over an outbreak in the U.S. — concerns Artown say have now been borne out.
Pink Heavenly fundraiser (Tahoe) - Canceled/Postponed
Organizer Barton Health announced this week that it has canceled on-mountain events as part of its Pink Heavenly cancer fundraiser in Lake Tahoe scheduled for later this month. In a statement, the organization said it would continue to fundraise outside of the event, as well as roll any money raised in 2020 into next year's Pink Heavenly event.
Wanderlust Festival (Tahoe) - Canceled
International health, wellness and yoga company Wanderlust announced it will cancel all U.S. events this year, including a music festival planned for Lake Tahoe's Squaw Valley this summer. In a statement released March 1, Wanderlust CEO Sean Hoess said the uncertainty around coronavirus prompted the move as well as cancellations of similar Wanderlust events in Asia.
Adobe Summit - Canceled; Moved online
A 20,000-person conference scheduled to take place at the Sands Convention Center at the end of the month, the Adobe Summit, has now been moved to an online-only affair. Announced early last week, Adobe was one of the first companies to preemptively back out of a major conference in anticipation of a worsening spread of the coronavirus.
Google Internal Conference - Canceled; Moved online
Google joined several other tech giants in canceling in-person events when they axed plans for a major internal marketing conference set for this month, in addition to canceling its hallmark bay-area event, I/O 2020. Like other tech companies, Google has largely replaced such events with online-based options, instead.
Atlassian Summit - Canceled; Moved online
Like Google, software developer Atlassian canceled in-person events for its Atlassian Summit at the Mandalay Bay Convention Center, scheduled for early April. Instead, the company will move planned seminars to online sessions.
Shoptalk - Postponed
More than 8,000 were scheduled to attend the Shoptalk retailer conference later this month at Mandalay Bay. Organizers have now kicked the date back to September, though they still plan on using event space at Mandalay Bay.
NXT Global Summit - Canceled
The first-ever NXT Global summit, billed as a "collection of conferences, festivals, trade shows and engaging events" at the Las Vegas Convention Center, was canceled last week, months away from the planned conference date in July. Organizers said in a statement that they've shifted focus toward a new event in 2021.
SAP Ariba Live - Canceled; Moved online
Organizers for a conference from the software company SAP Ariba scheduled for the end of this week announced they would move presentations online and cancel in-person convention plans at the Wynn. SAP Ariba's 2019 conference had drawn roughly 2,500 attendees.
SuiteWorld20 - Postponed
Software company Oracle Netsuite announced it would kick back the date for its SuiteWorld20 conference from April 20 to August 10. In an announcement on the SuiteWorld website, organizers said the event will still be held at the Las Vegas Sands and Venetian convention centers.
ISC West - Postponed
Organizers of ISC West 2020, a security industry trade show, have pushed conference dates from March 17 back to July, though they expect to remain at the Las Vegas Sands Convention Center. In a statement published on the ISC Website, organizers said new dates will be announced soon.
IWCE 2020 - Postponed
No new dates have been announced for the International Wireless Communications Expo, which was slated to begin on March 30 at the Las Vegas Convention Center. In a statement released online, organizers said the decision was made in light of increasing corporate travel restrictions.
Las Vegas Polo Classic - Postponed
Originally scheduled for April 18, the Lamborghini Las Vegas Polo Classic has been postponed until July 16 "due to coronavirus concerns," according to a statement released on the organization's website.
Channel Partners Conference - Postponed
The Channel Partners Conference and Expo was canceled just three days before the planned March 9 start date at the Sands Expo Convention Center, with organizers promising to announce a new date in the near future. For now, the Channel Partners Expo reads: TBD-2020.
What's still scheduled, on-track or remaining open
Officials at Nevada's two largest school districts in Clark and Washoe Counties have yet to move cancel in-person classes, though they are exploring contingency plans as the situation around the coronavirus continues to develop.
At least one private school, Bishop Manogue high school in Reno, has closed until March 30, with plans to move classes online in the week following spring break.
ConExpo-Con/Agg 2020
A major construction expo with nearly 130,000 registered attendees, ConExpo-Con organizers announced in a statement last week that exhibitors pulling out of the convention represented less than 2 percent of the 2.7 million sq. ft. of floor space being used. That nearly included Swedish Automaker Volvo, whose construction vehicle arm re-committed to the show Friday after previously backing out. 
2020 NFL Draft
Scheduled for late April, the 2020 draft in Las Vegas "remain in place," the NFL said Tuesday, though the league remains in contact with world health authorities and the Duke Infection Control Outreach Network. One of the biggest in-person events put on by the NFL every year, the 2019 Draft in Nashville, Tennessee drew a record 600,000 attendees. The 2020 festivities — which include plans for draft prospects to be ferried by boat to a floating stage at the Bellagio fountains — had drawn renewed buzz ahead of a move by the Raiders football team to Las Vegas later this year.
World Series of Poker
Though it is not set to kick off until late May, organizers for the World Series of Poker told the Las Vegas Review-Journal that they have no plans to cancel the event at the Rio.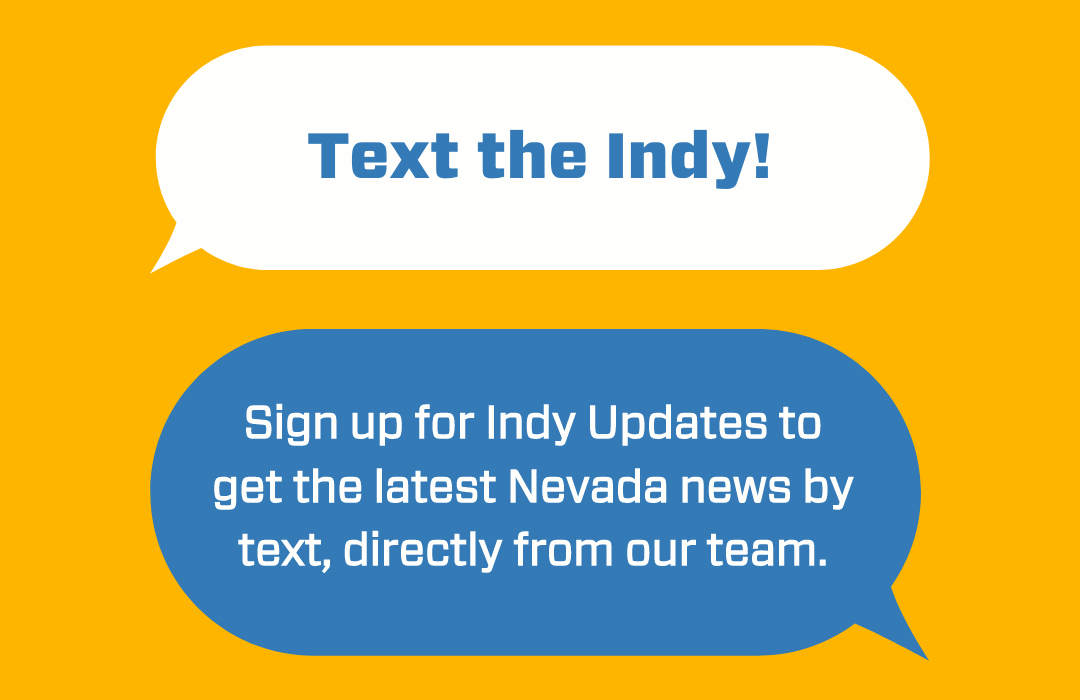 Featured Videos