Local races are critical to our communities; local candidates need to take them more seriously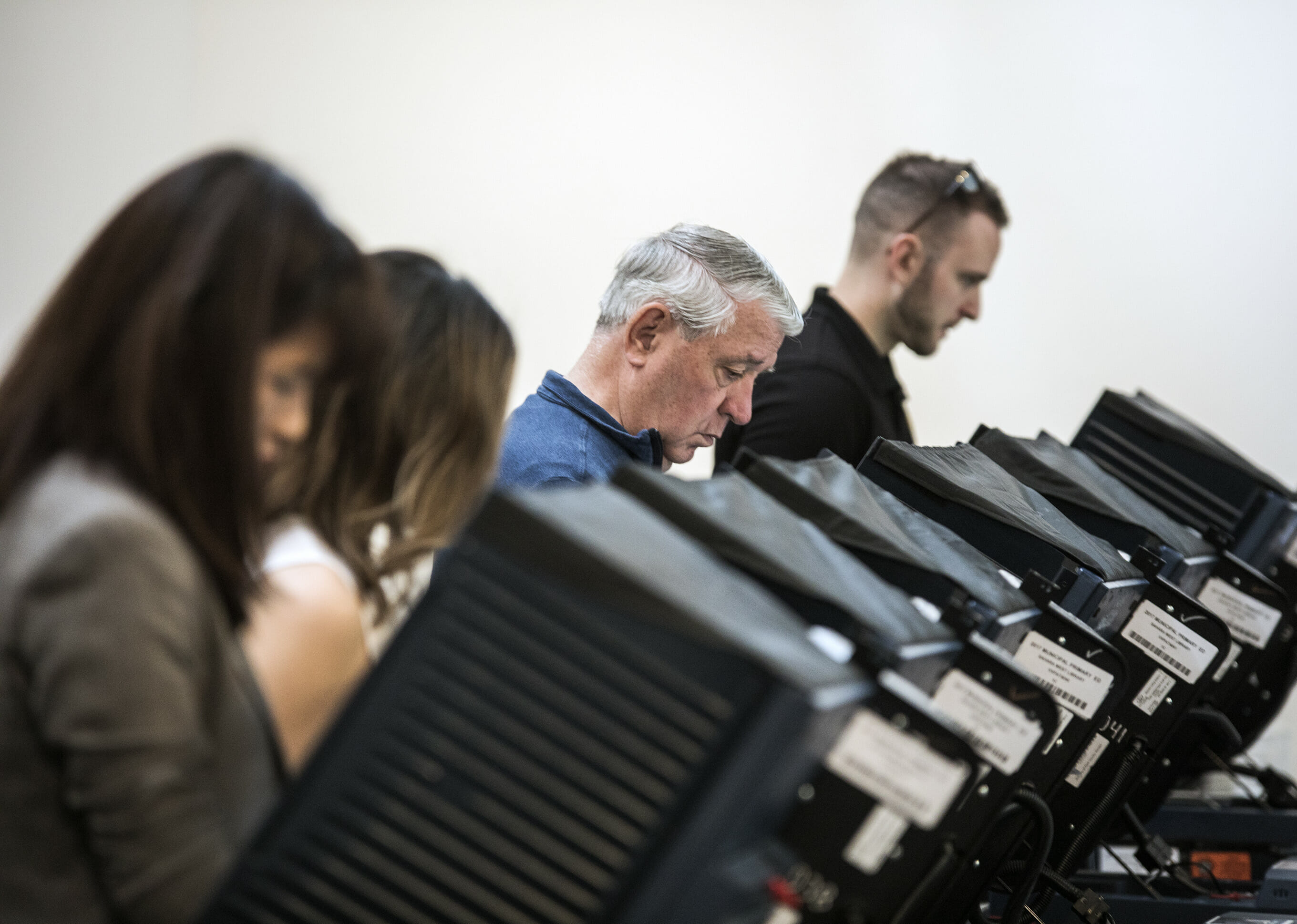 I got a strange robo-text the other day from one of the four candidates for Washoe County Commission District 2 – pretty detailed for a text message. It was also fairly crackpot, which for a columnist is like manna from heaven. But it also made me curious enough to check out his website, and those of all three of his opponents.
The search was funny, in a disappointing whistle-past-the-graveyard kind of way. Because one of these four men will be my next county commissioner, and none of them looked like they gave much thought to the actual job they were applying for.
***
The texter was Bret Delaire, one of three Republicans in the race. His platform has three planks – not approving development if the construction workers were not LEGAL (his caps), putting a moratorium on new marijuana dispensaries and changing county employee retirement from a defined benefit plan to a defined contribution plan. In each case, he declared "I will" do those things, as if he was running for dictator instead of just one voting member of a commission.
Knowingly hiring non-citizens without legal status is already against the law, so it's not like any contractor is going to spell out "cheap undocumented labor force" on a bid. Does that mean Delaire will go personally inspect the work forces with a homemade ICE badge? And is this the number one pressing issue facing our county? Washoe's unemployment rate has hovered around 4 percent for the past year, which is essentially full employment – it's not like we have an idle population because of foreign job stealers.
The number of marijuana dispensaries is set by state law, with state-level regulators. Counties have some general zoning input, but declaring a blanket and indefinite moratorium would probably be illegal. Besides, recreational marijuana is now legal, so let's treat it like any other business and let the market decide how many dispensaries we "need." And I'm all for pension reform, but like marijuana, the basic structure of PERS is largely determined by state law, not by county ordinance.
On his website, Delaire makes some general comments about the need to "improve accountability" in spending – but is either unwilling or unable to specify a single instance of poor financial management.
***
The Democrat in the race, Steve Wolgast, seems intent on preventing growth and development in Washoe County. It's weird to run on an anti-prosperity ticket, but there it is. He moved here just two years ago, and was inspired to run when a housing development very similar to his own was approved by the county Planning Commission over the objections of a group of locals who wanted their spacious, upper-middle-class neighborhood to remain preserved in some sort of regulatory amber. (I'm familiar with the area, because it's where I live, too.) He vows to be for "the people," not "the developers" – as if developers or the families who want to live in their developments aren't "people" or "taxpayers" too.
I get not wanting one's views spoiled, and having someone else's open space close to your home is quite a bonus. And I get that unchecked and unplanned urban sprawl that causes infrastructure problems is exactly what any of us should want local government to prevent. But Wolgast has grander goals of preventing essentially any further growth in Washoe County, which is like promising to stop the moonrise. The real irony is that if some version of himself had has his way just a few years ago, Wolgast never would have been able to find a place to live in this area.
If you don't want to live in a dynamic and growing city, Reno is not the place for you. I want commissioners who recognize the need to ensure growth is accompanied by adequate infrastructure, schools and other amenities. But a commissioner who wants Reno to revert back to village form is delusional, and one who thinks that's either possible or desirable simply has no idea what's happening in the county he wishes to lead.
***
The other two Republicans are notable for what they don't say. Wolgast and Delaire have staked out ludicrously unrealistic positions, but at least you know where they stand.
Kel Buchanan is a geologist with a long history of community involvement. According to his website, he has cats named Yoda and Kenobi, which warms this writer's nerdy heart. He has all the right sentiments – smart growth, smart spending, collaboration with other government entities…  But what do they mean? He's running against an incumbent who is a member of his own political party – what specifically does he think needs to change or improve? Based on his resume and pet christening skills alone, he'd probably make a good commissioner – but is it too much to ask for a demonstration of one's ability to identify problems and propose solutions?  
The incumbent himself, Bob Lucey, is even more vague, and with less excuse. I don't know Lucey, but I know several professionals across the political spectrum who do and they think he's a good guy. That sort of personal endorsement is usually enough to earn my vote, but his website is so completely empty of anything except nebulous promises to "run government like a business." But what is he proud of accomplishing his first term? What's left undone? What does he see for Washoe County in the future? What is his plan going forward for managing our continued rapid growth? How will he improve services and infrastructure?  
***
I don't mind that these candidates have decidedly un-slick websites, or that most of them are clearly new to the game. (That's a point in their favor, honestly.) Agree with them or not, they're running for a low paying part-time job that's simultaneously critically important and generally thankless, and their willingness to throw their hats in the ring is to be admired.
But it's not too much to ask that basic policy positions be outlined, that problems and their solutions be identified with some specificity or that they understand what a county official can – and can't – accomplish. Local elections are where the individual voter has the most power — and where the winning candidates will have the most direct impact on those voters. At a minimum, we should expect ANY candidate for these (or any other) offices to have a realistic understanding of the job they're applying for, and for them to outline just how they intend to use the power they're asking us to grant them.
And so to local government candidates everywhere:  please show us you're taking your campaign and constituents seriously, that you've done your homework, and that you care more about the job than the title that comes with it. Flesh out those websites to show us just who you are – the future of our communities depends on it.  
Orrin Johnson has been writing and commenting on Nevada and national politics since 2007. He started with an independent blog, First Principles, and was a regular columnist for the Reno Gazette-Journal from 2015-2016. By day, he is a deputy district attorney for Carson City. His opinions here are his own. Follow him on Twitter @orrinjohnson, or contact him at [email protected].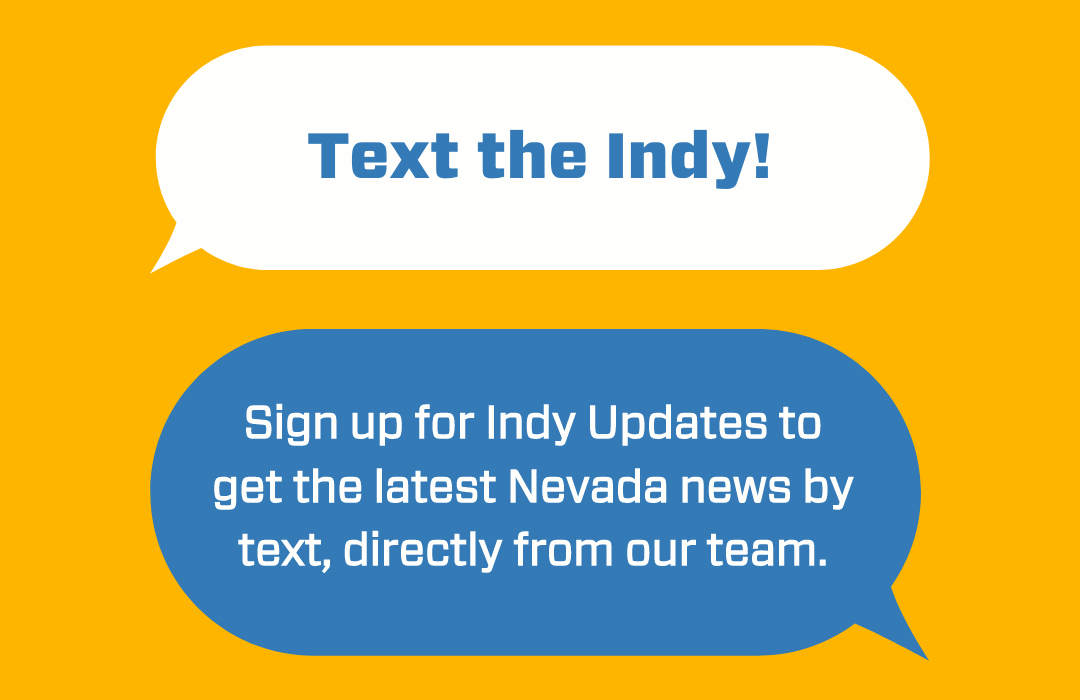 Featured Videos
Comment Policy (updated 4/20/2021): Please keep your comments civil. We reserve the right to delete comments or ban users who engage in personal attacks, use an excess of profanity, make verifiably false statements or are otherwise nasty. Comments that contain links must be approved by admin.