Long lines on Election Day become political flashpoint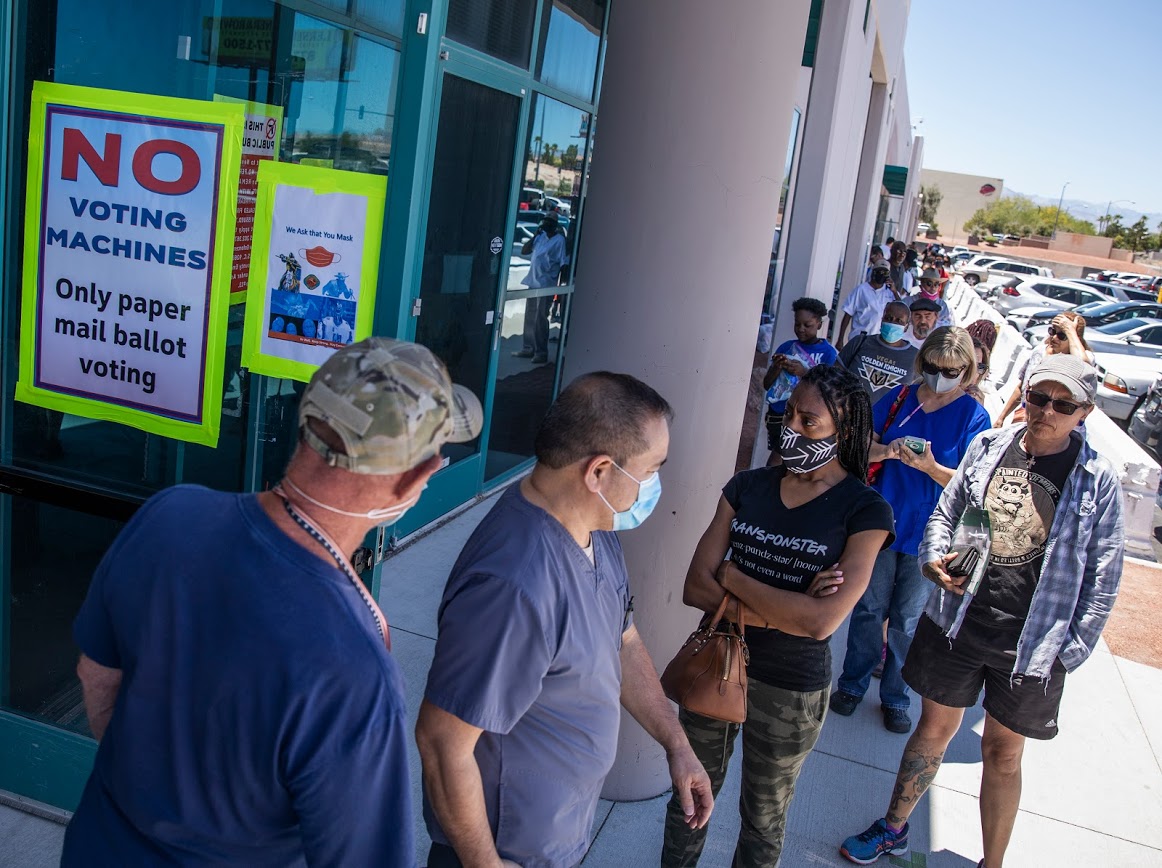 At 3:09 a.m. on Wednesday, an Elvis impersonator cast his ballot at the Paradise Recreation Center in Las Vegas, making him the last Nevadan to vote in the state's primary, more than eight hours after lines to the polls were officially cut off.
The vast majority of votes in Nevada were cast through ballots that were either mailed in or dropped off at locations throughout the state, but the state reported on Thursday that several thousand Nevadans chose to vote in person. Those that did elect to fill out ballots on site were met with long lines at the state's limited number of polling locations.
"Let me say that the long lines our voters experienced on Tuesday were not acceptable," Clark County Registrar of Voters Joe Gloria said in an email to The Nevada Independent on Thursday. "Obviously, this was a new process for everyone and we had to make some predictions when planning for Election Day. Honestly, we did not expect as many people would need replacement ballots. Our staff did a great job and we sincerely appreciate the voters' patience."
There has been much partisan debate over Nevada's primary since Republican Secretary of State Barbara Cegavske announced that the election would be taking place primarily via mail-in ballots in hopes of curbing the spread of coronavirus.
State and national Democratic Party groups filed a lawsuit in response to the election plan in April demanding more in-person sites be made available. The lawsuit was later dropped when Clark County decided to increase the number of polling locations from one to three and make other concessions, including sending ballots to inactive voters.
Republicans initially supported Cegavske's plan but later criticized the agreement between Democrats and Clark County officials, especially on accommodating inactive voters.
State Democrats were quick to point to Tuesday's delays as evidence that their concerns had been correct. Nevada State Democratic Party Chair William McCurdy II released a statement on Tuesday that was directly critical of the election's organization.
"As predicted, despite the Secretary of State moving Nevada's primary to an all-mail election, many Nevada voters still participated in person," said McCurdy. "Had the Secretary of State gotten her way and Clark County voters were limited to just a single polling location, these wait times would have been even longer than the ones we're seeing now."
The Secretary of State's Office declined to provide a comment in response to the state party's statement.
The League of Women Voters of Nevada released a statement Thursday defending elections officials.
"Both parties have used this election's processes for partisan purposes and have tried to score partisan points by trying to tear down our election officials," said Sondra Cosgrove, president of the league. "I therefore strongly believe that it falls to the nonpartisan League of Women Voters of Nevada, and myself specifically, to go on record in full support of our Secretary of State and county election officials."
Cosgrove praised the all-mail voting plan as well as the efforts made by the state to educate voters about in-person alternatives and online registration.
"We already have a problem with low voter turnout in Nevada, we do not need to sow seeds of doubt about our election processes," Cosgrove said. "That is irresponsible."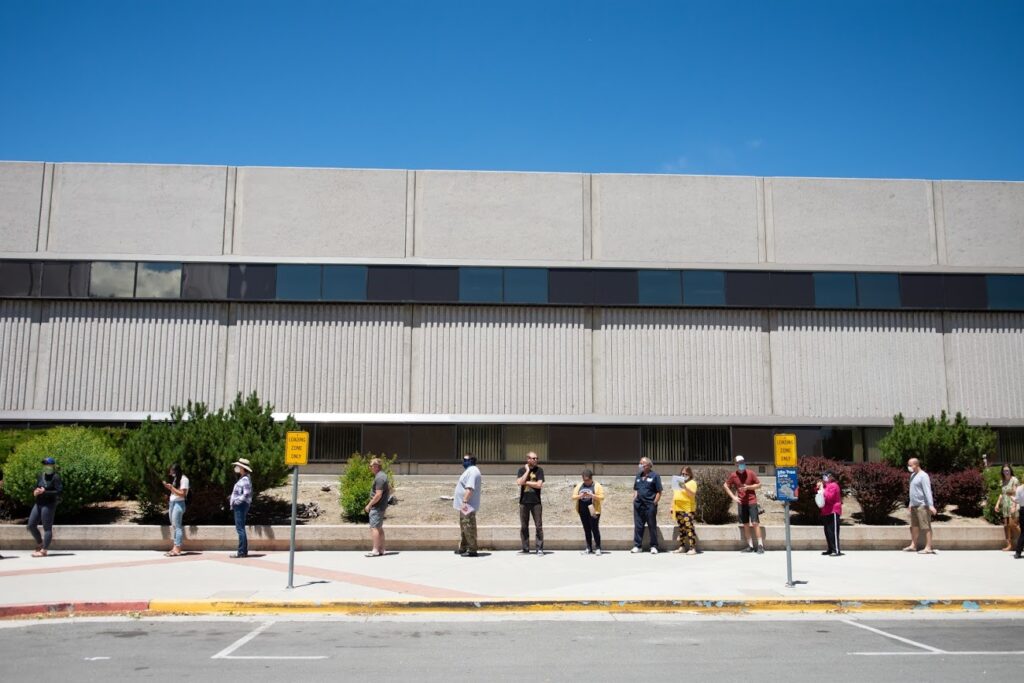 High demand for replacement ballots
Delays began early on Tuesday in Clark County, where voters reported sites opening late and lines up to three hours long to cast ballots, and, as the day progressed, wait time only increased. By the time the last votes were cast in Clark, voters were spending over six hours in line.
While Clark County has not reported their total in person voter turnout for Election Day so far, state officials estimate that about 4,000 people showed up to the county's polling sites to vote on Tuesday.
Same-day registrants, which made up a significant portion of in-person voters in the state, and voters with accessibility needs were the demographic that election officials were prepared to serve on Election Day. But Gloria pointed to the surprisingly high number of voters in need of replacement ballots as the cause of the delay.
"We certainly would plan for significant demand for replacement ballots if this scenario returns in the future," Gloria said.
Clark County Commissioner Tick Segerblom weighed in on the Election Day discussion on Twitter, also calling the long wait times "unacceptable."
In a call with The Nevada Independent on Thursday, Segerblom said that issues stemmed from a lack of sites and technology.
"We should have had more sites, we should have had more printers, we should have had anything," he said. "I'm a county commissioner, I supervise that department, I knew there were only three sites. We pushed it from one to three, so we tried to do something, but I'll take the blame too."
Segerblom apologized to voters who were forced to wait for hours in order to cast their votes but also expressed admiration for their determination.
"I wanted to have the county honor all those that stuck around for five, six, seven hours," Segerblom said. "They are true heroes to do that just to exercise the right to vote."
Annette Magnus, the executive director of the progressive group Battle Born Progress, released a statement on Thursday, pointing to the decision to limit the number of voting locations as the cause of long delays. Magnus had initially criticized this decision in April in a column published by the Las Vegas Sun.
"Tuesday proved that all Nevada elected leaders, especially the Secretary of State Barbara Cegavske and registrars across the state should heed our advice and make voting more accessible by arranging and staffing a more adequate number of vote centers, when turnout could be more than 80%, in each county," Magnus said in Thursday's statement.
Turnout for the 2020 primary has been reported as 27 percent as of Thursday, making it the highest turnout of the last few primary election cycles.
Magnus also pointed to a need to better educate voters in communities most likely to be disenfranchised about voting by mail and their in-person options.
"Countless voters were left unheard because the cost of waiting for hours to vote was too great to bear for their family, their job, or their health and well-being," she said.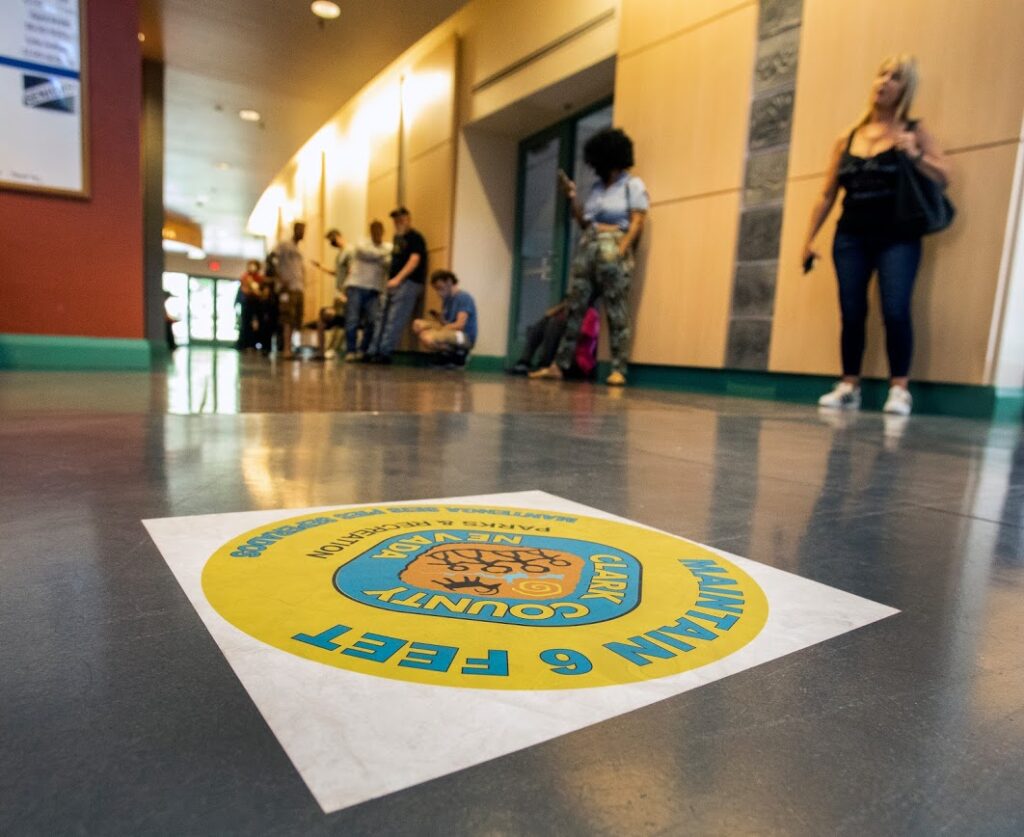 Technology issues
Not only were the three voting locations that Clark County operated overwhelmed by demand, but county officials also reported that the Desert Breeze Community Center site opened 40 minutes late because of technical difficulties.

While the county said this was the only site to see such delays, voters at the Paradise Recreation Center said the voting process didn't start until almost an hour after the site officially opened and were told it was because of issues with printers and computers.
In response to the late starts at these sites, Silver State Voices, the Nevada chapter of State Voice, an organization that works to increase civic engagement for underrepresented populations, and the ACLU of Nevada issued a joint request to the Secretary of State's office on Election Day that sites be held open until 8 p.m. rather than 7 p.m. While this request was rejected, the office assured both organizations that any individual in line by 7 p.m. would be allowed to vote.
"On our end, we made sure that our poll monitors were monitoring this and that folks were staying in line," said Emily Zamora, the executive director of Silver State Voices.
When the final vote was cast at just past three in the morning, Silver State Voices observers were on site with that final voter.
While organization leaders agree with the need for mail-in options in the face of the COVID-19 pandemic, they do believe that in-person alternatives need to be more readily available and more convenient.
"With such a big election, it's really important to us that we do continue pushing mail for the safety of Nevada voters but that we have more vote centers being open," said Zamora. "Three in Clark County and one in Washoe was just not sufficient for the quantity of voters that wanted to vote in person."
Washoe County's one in-person polling location was also the only site in the state that allowed voters to use electronic voting machines instead of paper ballots. Wait times at the site ranged from 45 minutes to two hours, and the county reported that 1,627 individuals voted in person on Election Day.
In a press call on Wednesday, Washoe County Registrar of Voters Deanna Spikula said she was "happy" with how voting had gone at that site.
"I'm still very happy with only having the one location, how everything flowed, that people were allowed to come in person and vote and that was their choice, their decision, and we were able and prepared to provide that to our voters," Spikula said. "So again, I am still very pleased with how our election went yesterday."
Looking forward to the general election in November, when the presidential race will be on the ballot, voting rights groups and county officials alike hope that the election will be able to proceed with less reliance on mail-in options and more use of electronic voting machines. However, if that is not an option, officials will need to make changes to accommodate an even larger number of voters participating.
"There will probably be machines in November, so that makes it simpler, but if we don't have machines we need to make sure we have, you know, a thousand printers, whatever it takes. There's going to be a lot more voters at that time than this time," said Segerblom.
Tabitha Mueller and Savanna Strott contributed to this report.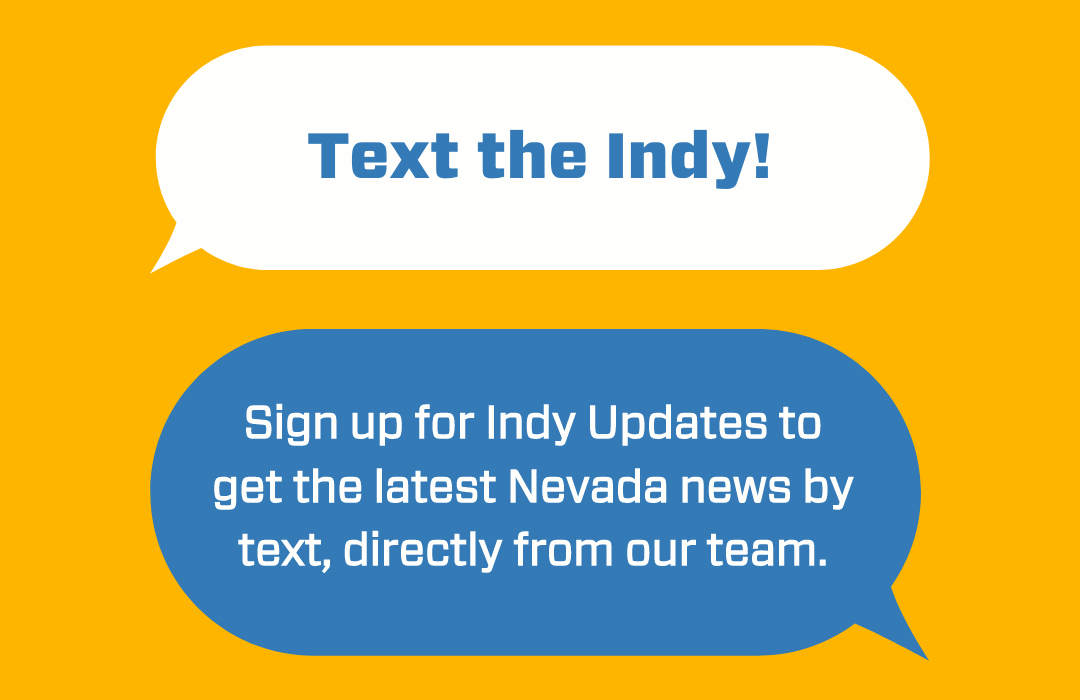 Featured Videos