Democrats drop lawsuit against planned all-mail primary election after Clark County agrees to more voting sites, other concessions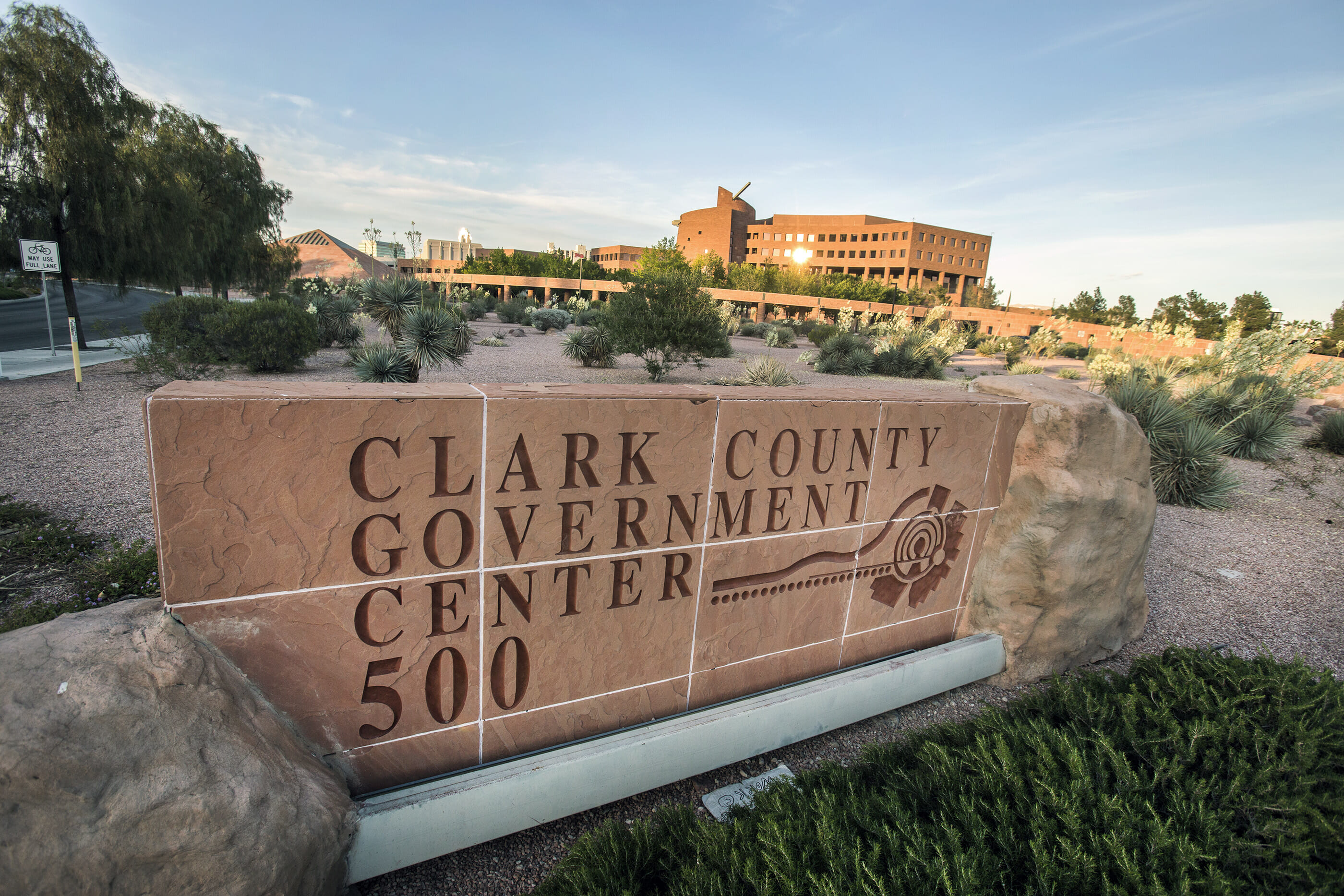 A cadre of Democratic Party-aligned groups is temporarily dropping a lawsuit asking a state court to implement multiple changes to the planned all-mail primary election in June after Clark County election officials agreed to expand in-person voting sites and other changes.
The plaintiffs — including Democratic National Committee, the Democratic Congressional Campaign Committee, progressive political nonprofit Priorities USA — announced their decision to drop the lawsuit in a joint press release sent out Tuesday after Clark County election officials said in a court filing that they would add two additional in-person voting sites and send out ballots to "inactive" voters.
The groups also said that Clark County election officials had agreed to other stipulations, including reviewing every flagged mismatched signature by at least two reviewers of different parties and reaching out to voters within 24 hours if an issue with their signature is identified. The county officials have also agreed to "deputize and train" 20 individuals (including Democrats, Republicans and independents) to serve as "field registrars of voters" allowed to travel and receive voted, sealed mail ballots from voters on Election Day.
"Nevada's other county elections departments should follow Clark County's lead to ensure nobody has to choose between their health and their right to vote," the groups said in a statement. "While the decision to increase the number of in-person polling locations from the required one to now three is a step in the right direction and should suffice for a low turnout primary, it is wholly inadequate to serve Clark County voters in the general election."
In the motion withdrawing the request for a preliminary injunction, attorneys for the Democratic Party groups said they still maintained that several of the state's existing election laws — including a ban on "ballot harvesting" — were unconstitutional and hinted at further legal challenges down the line.
"Plaintiffs will continue to seek resolution of those claims that pertain to the general election, allowing additional time to ensure that all remaining issues are before the Court on a fully-developed record," they wrote.
Original story published at 12:04 p.m. below:
Clark County election officials say they have the capacity to add one to two additional in-person voting centers for Nevada's planned mail-only primary election, but that any further expansion as sought in a lawsuit filed by Democratic Party groups could dangerously expand the risk of infection from COVID-19.
The county said it had nonetheless agreed to expand to three in-person voting centers and mail ballots to "inactive" voters in a filing on Monday, as part of the state and Clark County's response to a lawsuit filed by state and national Democratic Party groups seeking multiple remedies and changes to the planned primary election on June 9.
Secretary of State Barbara Cegavske in March called for the state's primary election to be conducted almost entirely through mail in order to limit possible spread of COVID-19, with counties required to have at least one in-person site to accept ballots, help voters with issues or allow for same-day registration.
But a cadre of Democratic Party-aligned groups — including state Democratic Party, the Democratic National Committee, the Democratic Congressional Campaign Committee, progressive political nonprofit Priorities USA and several voters — filed a lawsuit in mid-April seeking legal action to change several aspects of the planned election. These included requirements for additional in-person voting centers, mailing of ballots to "inactive" voters and the suspension of several election laws including a ban on "ballot harvesting" (collecting and turning in ballots for non-family members) and throwing out ballots for not matching signatures.
In the filing made on Monday, Clark County election officials said that upon "direction of local county officials," the office would indeed set up two additional voting sites and would mail ballots to inactive voters, while still questioning the necessity of ramping up in-person voting opportunities for an expected low-turnout primary with few major races on the ballot.
The filing included an earlier affidavit filed in late April by Clark County Assistant Registrar of Voters Lorena Portillo, who wrote that the county would be able to lease approximately 60 printers (at a price of nearly $139,000) for expanded in-person voting and same-day registration if necessary.
Portillo wrote in the affidavit that many of the traditional sites used for in-person voting were unavailable because of shutdowns related to the COVID-19 pandemic, but that the county would be able to expand to two additional vote centers on county property. These would have "25-30 additional personnel assigned to each site, who could assist the prospective voter, research voter issues, and ensure proper distancing is maintained between 15 prospective voter registration/vote stations and waiting voters."
But Portillo also wrote that any court order expanding beyond three in-person sites would require the supply of printers — as well as county staff and volunteers — to be spread out at additional sites, creating potentially longer lines and wait times at each site as well as an increased chance of spreading the novel coronavirus.
"Given the low voter turnout expected, the increased risk of harm to voter and staff safety alike, and in light of the new expenses already incurred, there is little justification for such increased risk and expense that any change to the plan would cause," she wrote.
Additionally, Portillo wrote that it would cost the county an estimated $184,000 to print and mail ballots to "inactive" voters in the county — a term referring to any voter who doesn't return an address confirmation card from election officials, typically an individual who has moved or changed mailing addresses. Inactive voters are still allowed to vote, but their registration is cancelled if they skip two federal elections over a four-year period while also not responding to state or county election officials.
Portillo wrote that based on past experience, at least 90 percent of ballots mailed to inactive voters would be returned as undeliverable.
She also wrote that Clark County has typically not had a "significant issue" with mismatched signatures on absentee ballots in the past — only nine mismatched signatures out of 14,708 ballots mailed in during the 2018 primary election, and only 59 out of more than 49,000 during the 2018 general election.
Outside of in-person "voting centers," Clark County is planning to operate seven ballot drop-off locations — places where voters can turn in their mail ballots but cannot register to vote — before and throughout the state's multi-week early voting period (May 23 through June 5). The county will also operate 30 total drop-off locations on the actual Election Day.
State lawmakers last week approved spending nearly $5 million in federal grant money to help pay for the all-mail primary election, which includes the cost of reimbursing technology and equipment incurred by counties, mail and postage and a marketing campaign.
The lawsuit, which was filed in Carson City District Court, is scheduled for oral arguments on Thursday.
2020.05.04 Joinder to Oppos... by Riley Snyder on Scribd
2020.05.04 Joinder to Oppos... by Riley Snyder on Scribd
The Nevada Independent is raising $200,000 by Dec. 31 to support coverage of the 2024 election.
Tax-deductible donations from readers like you fund this critical work.
If you give today,your donation will be matched dollar-for-dollar.
Give + Get Matched
Featured Videos