Nevada Democrats, national groups file lawsuit seeking added polling places, ability for mass return of absentee ballots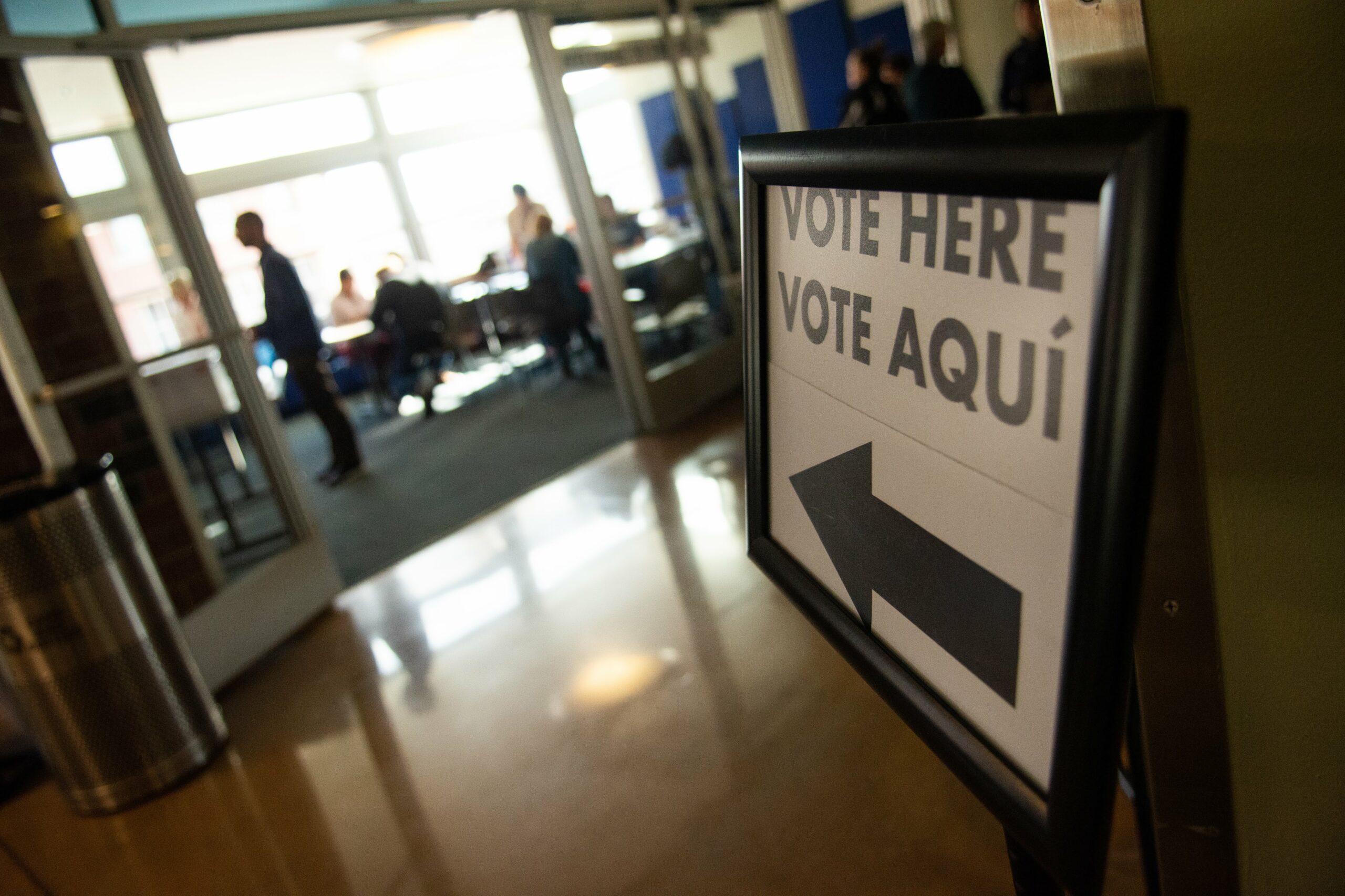 Nevada Democrats and three national party-aligned organizations have filed a lawsuit against the secretary of state's office on Thursday over alleged inequities for the planned all-mail June primary election.
The lawsuit, filed Thursday in Carson City District Court by attorneys representing the state Democratic party, the Democratic National Committee, the Democratic Congressional Campaign Committee, progressive political nonprofit Priorities USA and several voters intending to cast ballots in the primary election, makes good on a threat issued last week to Republican Secretary of State Barbara Cegavske asking for multiple changes to the planned all-mail election, which she deemed necessary in light of the ongoing COVID-19 pandemic.
The demands included additional in-person voting sites, sending mail ballots to "inactive" voters, and suspension of several election law provisions, including throwing ballots out for not matching signatures and not enforcing a prohibition on so-called "ballot harvesting," where nonfamily members can collect and turn in absentee ballots.
"Under the current plan, same-day registrants could have to choose between voting in person at a single, overcrowded polling location in each county — creating long lines like we saw in Wisconsin — or foregoing their constitutional right altogether," Nevada State Democratic Party Chair William McCurdy said in a statement. "Our recommended changes will make it possible for every eligible voter to have the opportunity to participate and do so safely."
The lawsuit formalizes and asks a district court to essentially implement demands named in the initial letter sent on Friday, which Cegavske dismissed as either unnecessarily dangerous given the COVID-19 pandemic, or contrary to existing state laws she was sworn to uphold.
A spokesman for Cegavske said in an email that the office learned of the lawsuit through the media, and has no comment on pending litigation.
The lawsuit itself warns and draws a direct comparison to the recent troubles befalling Wisconsin's election earlier this month, where the U.S. Supreme Court forbid extending absentee ballot deadlines or delaying the election, leading thousands of voters to cast ballots at reduced polling locations and during the public health crisis.
"Reducing in-person voting locations to just one location per county moves Nevada in the wrong direction and guarantees a repeat of Wisconsin's mistakes," attorneys wrote in the complaint. "It will force many Nevadans to crowd into a single polling location, waiting in line for hours, risking their health and the health of their families in order to exercise their right to vote."
The list of demands includes a request for counties to have more than one in-person site where individuals could return an absentee ballot, stating that the current limitation posed "certain risks and hardships" to voters not accustomed to casting ballots through the mail.
It notes that in Clark County, where the bulk of the state's population lives, voters will have just one location in North Las Vegas to use the new same-day voter registration mechanic approved during the last legislative session and in effect for the 2020 election.
"These voters will have to choose between voting in person at a single, overcrowded polling location or foregoing their constitutional right altogether," it states.
Clark County is also planning on having 30 sites open on Election Day for voters to drop off absentee ballots, and seven sites open for drop-off throughout the county during the weeks-long early voting period.
The lawsuit also requests that the office mail ballots to all registered voters, not just those listed as "active." It cites a state law regarding practices for mail-only precincts — typically used in low-population areas — requires ballots to be sent to all registered voters, including those listed as "inactive" (if a postcard sent to a voter's address is marked as undeliverable by postal services and they do not respond within 30 days to update their address). It claims that more than 50,000 "inactive" voters cast ballots during the 2016 and 2018 general elections combined.
The lawsuit also asks a judge to suspend prosecutions of a state law prohibiting non-family members from returning or collecting absentee ballots from voters, which it says would "hamstring" the ability of political groups to "assist voters in making the transition to vote by mail."
"If left in place, the Voter Assistance Ban will effectively disenfranchise countless Nevada voters, including voters with limited mobility and voters who live in communities where accessing the mail system is difficult," the lawsuit states. "These voters will be forced to put themselves and others at risk to personally ensure that their ballot reaches elections officials in time to be counted."
That practice, also referred to as "ballot harvesting," is prohibited by Nevada law, which allows only an individual voter or a family member to return an absentee ballot and makes it a felony offense for anyone else to turn in such a ballot. Nevada is one of 12 states that limit who may collect an absentee ballot.
In addition to constitutional concerns, the lawsuit also claims that preventing "ballot harvesting" violates a 2019 state law establishing a "Voters' Bill of Rights," which in part states that voters have "the right to request assistance in voting, if necessary."
The lawsuit also requests a suspension of rejecting absentee ballots on the basis of not matching signatures, saying that "lay election officials" did not have the training to conduct signature verification and that matching signatures was "not needed to ensure the integrity of the election."
"Expansion of vote by mail, therefore, while a necessary and important step toward protecting and ensuring access to the franchise in the wake of the current health crisis, will not eliminate overnight the need for sufficient access to in-person voting locations."
In a previous statement, Cegavske said the office disagreed with many of the suggestions, warning that opening up additional polling places "creates logistical and staffing challenges, as well as increased risk of the spread of the coronavirus."
"We are a nation of laws," she said in a statement on Tuesday. "My job, as defined in (state law), is to faithfully execute and enforce state election laws as written."
NVSOS Complaint by Riley Snyder on Scribd
NVSOS Complaint by Riley Snyder on Scribd
Updated at 1:51 p.m. to include more details and context about the lawsuit. Updated again at 3:43 p.m. to include comment from Cegavske.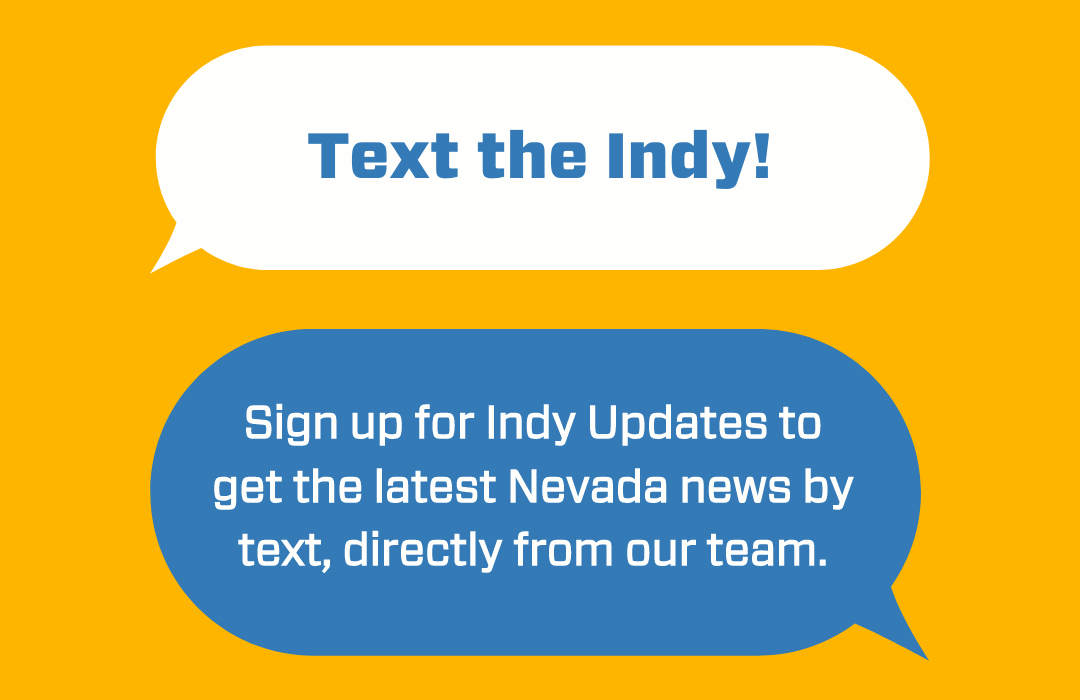 Featured Videos