Lots of security, lots of lawyers: Survey sheds light on marijuana industry's impact on Nevada economy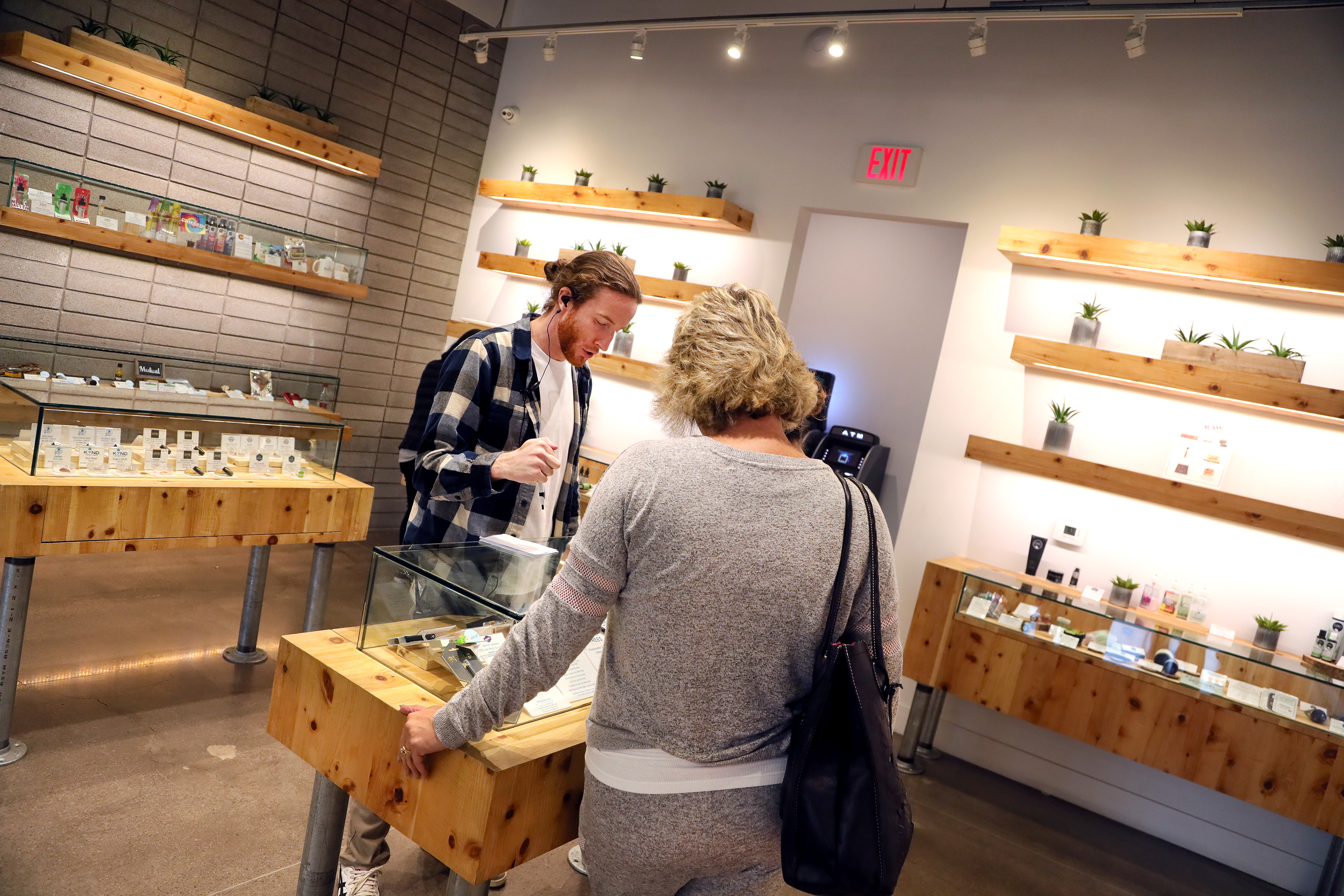 Nevada's marijuana industry is the new kid on the block and it's been tough to predict what kind of splash it will make on the economy.
But a survey of dispensaries in the state is shedding more light on a unique sector of the economy that faces unusually high taxes and fees, "leaks" relatively little money out of state because of interstate commerce restrictions and forks out $1.8 million a month on security alone.
The Nevada Dispensary Association compiled results in December from an anonymous survey it conducted of the 62 dispensary licensees in the state; it is thought to be the first review of its kind. Twenty-two of the dispensaries submitted responses and about three-quarters of those are vertically integrated — which means they also own cultivation and production businesses — and the results were extrapolated to reflect the entire industry.
Part of the motivation for the survey, according to the association's director, Riana Durrett, is to show that even while sales statewide are higher than expected, marijuana businesses still have hefty operating expenses in addition to taxes that are higher than on other industries. In the first four months since recreational marijuana has been legal in Nevada, there have been about $126 million in sales and $19 million in marijuana excise and wholesale taxes for the state; that doesn't count sales tax and state and local licensing fees for marijuana businesses.
Marijuana spending has a uniquely strong impact on Nevada's economy. Because of the many restrictions on doing business across state lines due to a federal ban on cannabis, money in the pot industry is far more likely to remain in-state than in businesses that can have out-of-state suppliers. Marijuana sold in Nevada must be grown in Nevada, for example.
That means that every dollar spent on retail marijuana yields $2.33 in economic output in Nevada, according to a 2016 projection from RCG Economics. That's higher than general retail trade, which yields $1.71 in output for every dollar put in.
Heavy spending on real estate, utilities, security
Survey results show marijuana businesses have made significant investments in their buildings since dispensaries started coming online in mid-2015. The association estimates there have been more than $280 million in real estate investments, which includes purchase and construction of buildings for their businesses and lease payments.
Marijuana businesses statewide spend an estimated $1.8 million each month on security. It's a security-intensive industry, especially because a federal ban on pot means businesses are all-cash and unbanked.
"You have to have cameras covering pretty much every angle in an establishment. You have to cover the exterior. You have to keep the recording for 30 days — that's part of the expense is either to pay for cloud storage or have your own storage capabilities at your facility," Durrett said. "You have to be constantly monitoring the premises because loitering is not allowed by regulation. You have to check IDs of course. You're pretty much responsible for everything that happens inside the establishment or on the premises so it requires security staff. Some are now open 24 hours a day so they have security 24 hours a day. So I'm not surprised how expensive it is."
Utility costs for the industry statewide are about $1.2 million each month, according to the survey. Because most marijuana cultivation happens indoors, those businesses notch heavy electricity and heating / air conditioning costs.
Marijuana establishments statewide pay an estimated $800,000 a month for legal services. Durrett said many dispensaries have lawyers on retainer who help ensure they're in compliance with state laws and regulations.
"A lot of them have compliance employees or they have staff that their job is to tell them how to follow the rules," she said. "And then a lot of them, in addition to that, have attorneys on retainer giving them guidance on what all the rules mean and how to follow them."
Wages and workforce
The survey also shed light into who's working at the businesses. It concluded there are more than 6,750 employees statewide distributed among the nearly 300 licensees in the state (there are 62 licensed dispensaries, 10 testing laboratories, 82 production facilities and 119 cultivation facilities in Nevada). It's unclear how many of those jobs are full-time and how many are part-time.
A study produced by RCG Economics in mid-2016, before voters passed a ballot measure legalizing recreational marijuana, estimated that by 2024, the legalized marijuana industry in Nevada would support the equivalent of 6,200 full-time, 40-hour-per week jobs; about half are direct and half are indirect or induced jobs (those created when marijuana industry employees spend their income in the community).
The average wage in Nevada's marijuana industry, when factoring in all types of employees, is $19.28 an hour, the survey found. The average starting wage for all employees is $14.31 an hour, while the average retail employee is making $13.13 an hour.
Durrett said that was a bit lower than what she expected — she typically hears of pay rates of about $15 an hour. Retail jobs in the marijuana industry require the typical skills of the service industry, including familiarity with a menu, but also care not to run afoul of the rules in the highly regulated business.
"You do want a skilled workforce. Even the most simple job of working in the retail store, you have to know about thousands of products," she said. "You have to know how these components interact with each other. You have to be good at customer service, you have to be familiar with Nevada law. There are an extensive amount of laws that even the average employee needs to be familiar with."
State data shows that the average wage in Nevada's retail sector overall — a category that includes about 150,000 employees — is about $576 a week, or about $14.38 an hour.
While the upper echelons of the marijuana industry have been criticized for a lack of diversity — a survey by Marijuana Business Daily found that 17 percent of executives are minorities, slightly higher than the 13 percent figure for all businesses in the U.S. — Nevada's workforce overall is diverse. The survey estimates that 47.3 percent of employees in the state's entire pot industry are racial or ethnic minorities.
"It's more diverse than I think anybody expected — probably more diverse than most retail oriented industries — and I think the diversity of the owners isn't as lacking as people think it is," Durrett said.
She said her association supports proposed regulations from the Nevada Department of Taxation that will award points on license applications if establishments have a diverse staff or board. But she said it's still an open question how to bring traditionally underrepresented groups into the industry.
"I think you need to analyze what's the best approach," she said. "You can't just say, 'Oh we're going to increase diversity.' You have to know what that means and how you do it without it being just a slogan."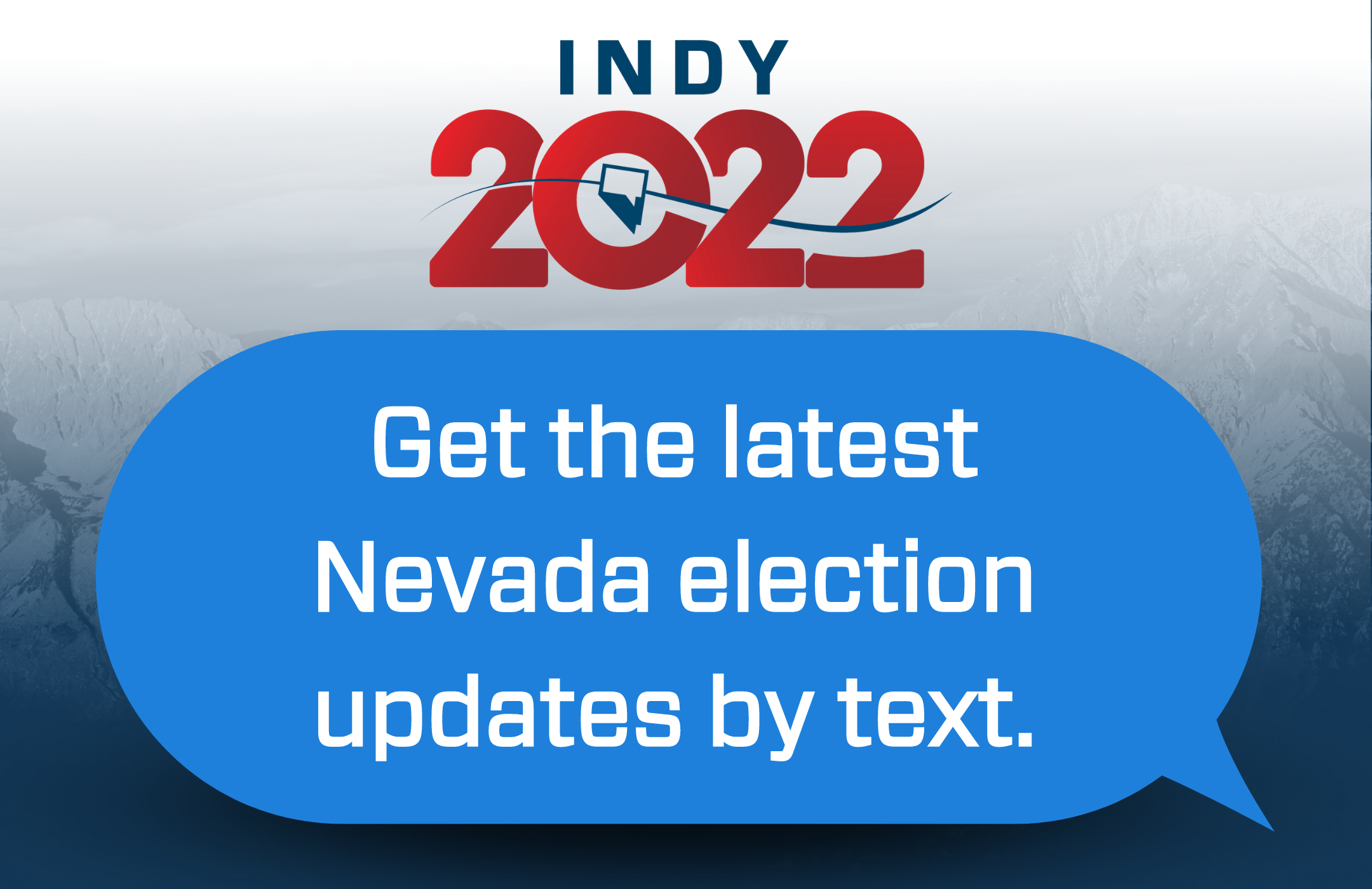 Featured Videos
Comment Policy (updated 4/20/2021): Please keep your comments civil. We reserve the right to delete comments or ban users who engage in personal attacks, use an excess of profanity, make verifiably false statements or are otherwise nasty. Comments that contain links must be approved by admin.