Low-level parole violations clog prisons, derail parolee progress. Can reforms help?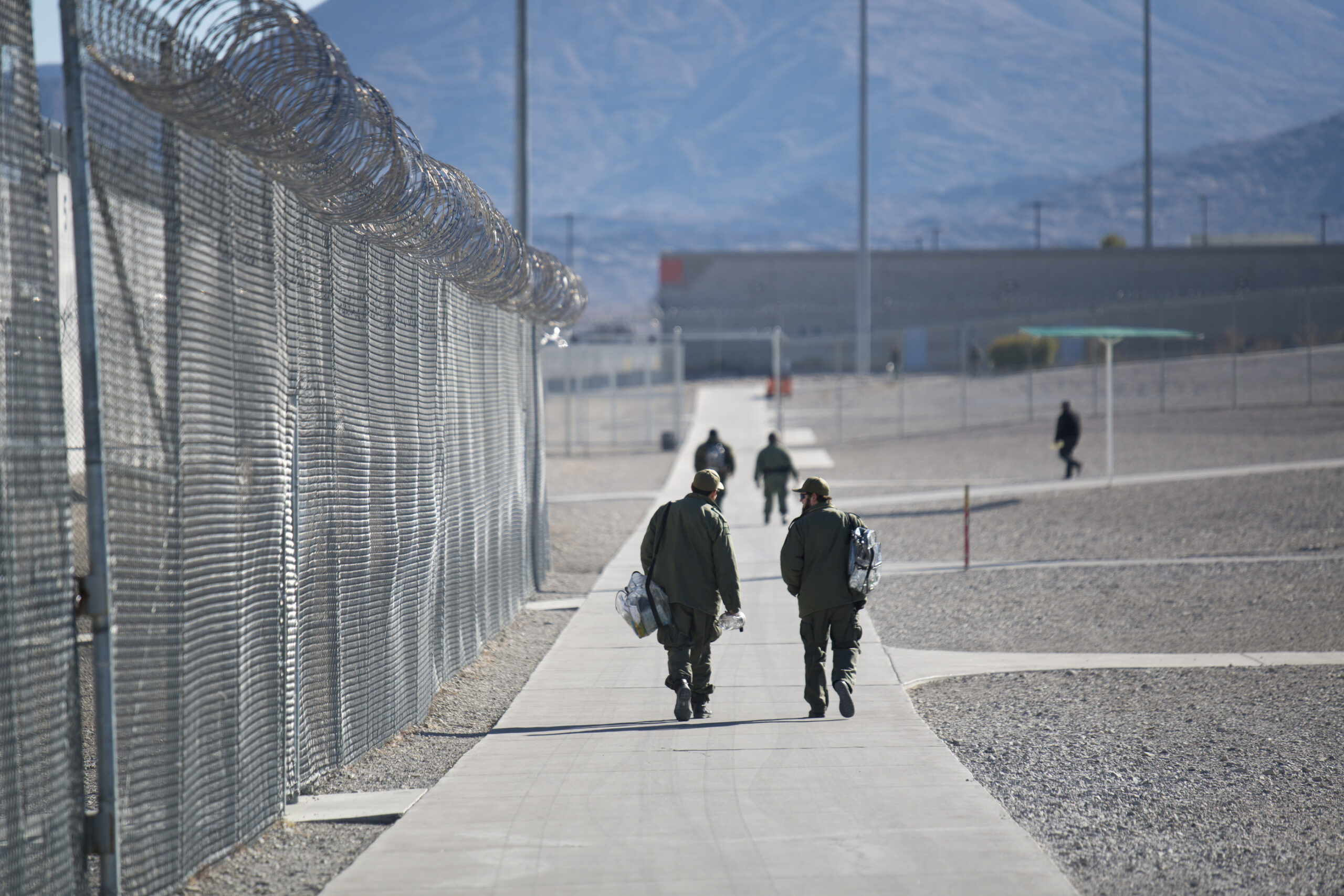 People in trouble for low-level, first-time "technical" violations — a breach of their parole agreement that does not rise to the level of a significant new crime — are being held in jails longer than necessary, hindering any progress they make shortly after being released from prison, according to a member of Nevada's sentencing commission.
Between 2017 and January 2022, 4,000 inmates were admitted back into the custody of the Nevada Department of Corrections because of a parole violation with no new conviction, and 6,000 probation violators were admitted with no new convictions, making up nearly 40 percent of people admitted to the prison agency during those years.
"So what we're basically doing is pulling them out, derailing any amount of setup that's been created, holding them for too long in county [jail], bringing them to the prison – then they're going to get out because it is the statutory construct of the current law," Julia M. Murray, a Clark County public defender and member of the Nevada Sentencing Commission, said at the Feb. 24 meeting.
At the meeting, members of the Nevada Sentencing Commission and sentencing department discussed the possibility of bringing new recommendations to help unclog jails and prisons, particularly as it relates to parolees and probationers. Another meeting is set for May 9.
The terms parole and probation, although similar, are not interchangeable. Parolees are those who were incarcerated but released early under a certain set of conditions, while probationers are people convicted of an offense who are subject to community supervision instead of spending time in prison.
"These are people that we should be most concerned about setting a path for success with; it was the entire intention behind these types of modifications at the last Legislature," Murray said.
The Nevada Sentencing Commission is tasked with examining and tracking changes introduced by AB236 — a wide-ranging criminal justice reform bill passed in 2019 that aimed to help reduce the prison population and specifically to better process parole violators. Victoria Gonzalez, the executive director of the Nevada Sentencing Policy Department, said many of the changes have been implemented already, but the Legislature would need to take further action to adopt a new sanction for parole violations called "flash incarcerations" to hold parolees accountable while not keeping them behind bars for a disruptively long time.
The recommendations that led to the 2019 reforms were both projected to shrink the prison population and reduce the cost spent on corrections in Nevada by $640 million over the next decade. While some commission members agreed the changes in parole violator processing should prompt a decrease in spending, others worried implementation might actually become costly.
"If you want to supervise people in the community, you need people for them to touch," said commission member Lidia Stiglich, a justice on the Nevada Supreme Court.
Stiglich said the division needs more bodies and when thinking realistically about implementing policies that can cut down on processing time or increase community supervision, stakeholders should first understand staffing needs.
Stiglich said the lack of staff led courts to extend the deadline on pre-sentencing reports — which are written by staff from the parole and probation division — from 30 days to 90 days.
Stiglich said these shortcomings have created a triage situation, causing severe delays. Commission members said these setbacks adversely affect the lives of offenders, the county jail system and the state prison population.
Flash incarcerations and reducing revocation
Aaron Evans from the Nevada Division of Probation and Parole said his agency wanted to avoid revoking probation and parole agreements when someone commits a technical violation by instead applying graduated sanctions that include increased reporting, drug testing and counseling. Once those options are exhausted, he said the division will seek to add the authority to impose "flash incarcerations" when someone is out of compliance with their parole terms.
Evans said flash incarcerations are detentions that last from 48 hours to 10 days but avoid sending someone back to prison. Evans assured members that flash incarcerations are intended to help severe technical violators to moderate to higher-level risk offenders stay on a stable reentry path.
"It's not like we're going to be [using] flash incarcerations every time we catch somebody drinking a beer … we're taking them to jail. That's not what we're looking for; this is replacing that first temporary revocation," Evans said.
Evans and other commission members affirmed that flash incarceration could be used in place of the first temporary revocation — which comes with a recommended sentence of 30 days. That sanction, which stemmed from the 2019 reforms, intended to prevent parolees and probationers from losing their jobs and housing on account of long periods of incarceration.
"What AB236 came up with was these temporary revocations, so rather than fully revoking somebody's supervision, it's just a brief amount of time that you serve, rather than having your full supervision revoked," Gonzalez said.
AB236 recommends that violations such as failing a drug or alcohol test, not paying a fine, being unemployed or failing to provide residential updates be excluded from temporary revocations but that policies should ensure swift and certain sanctions against technical violators.
Flash incarcerations would be significantly shorter than the temporary revocation envisioned in the 2019 reform law, but lawmakers would need to grant probation and parole officers the authority to apply the sanction.
Jennifer Lanterman, a professor of criminal justice at UNR, said flash incarcerations are also known to reduce compliance issues, especially for individuals with substance abuse disorders.
"Often when people are having compliance issues, particularly if they are living with substance use disorder, home is sometimes the source of the problem," Lanterman said.
She added that more supportive services, such as behavioral treatment, are needed to help parolees and probationers successfully reintegrate into the community.
"If you send a person to prison or you release a person from prison, but you don't address all the underlying [needs] for them in the community, then what we do is … we maintain for an increased level of risk associated with reoffending," Lanterman said.
Correction: April 19, 2022 at 11:59 a.m.: This story was updated to correct the attributions of two quotes. The speaker was Julia M. Murray.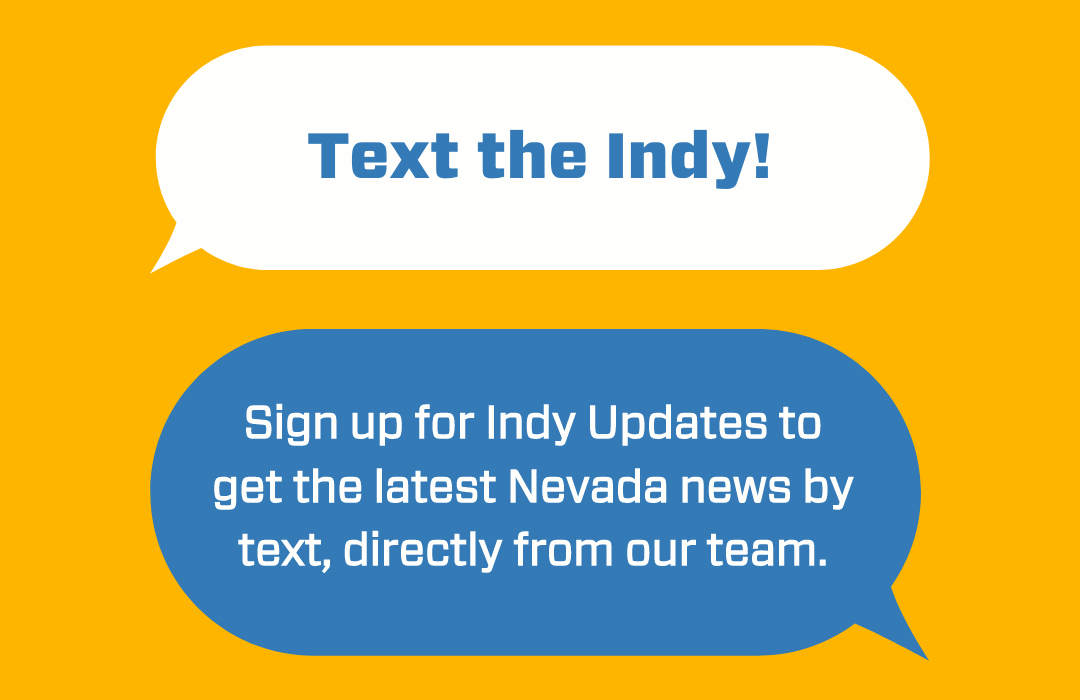 Featured Videos