Lyon County residents submit referendum petition to oust brothels amid tech boom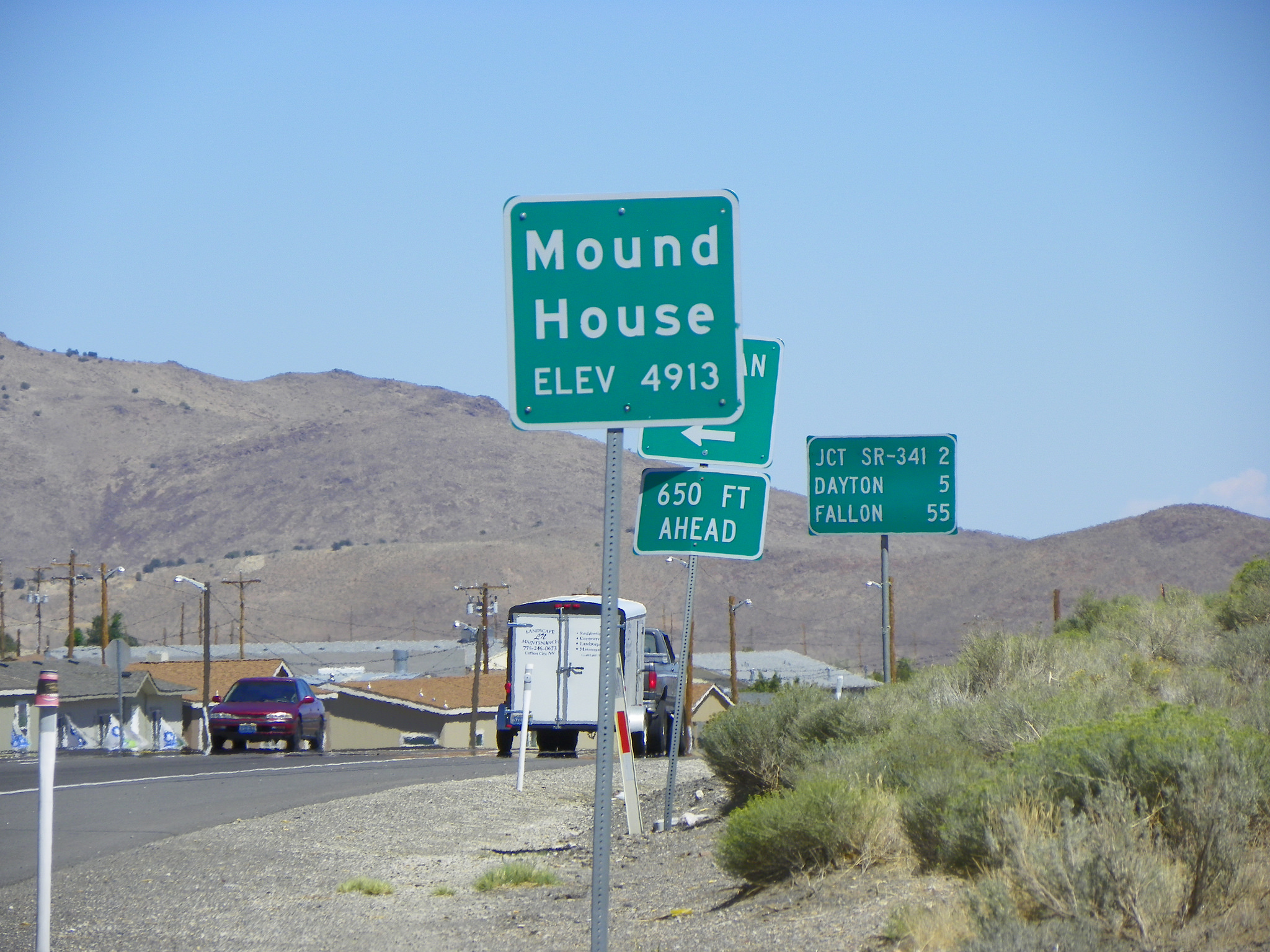 A group of Lyon County residents filed a referendum petition Thursday morning to oust legal prostitution from the rural county with the goal of creating a more family-friendly environment to attract tech workers to their communities.
The measure, which needs 3,355 valid signatures from county residents to qualify for the November ballot, would ask Lyon County residents to either uphold or strike down the county's brothel ordinance, which establishes the framework for licensing houses of prostitution in the county. There are currently four brothels, operated by longtime brothel owner and Assembly candidate Dennis Hof, in unincorporated Mound House, just a few miles east of Carson City.
The petition was submitted by five Lyon County residents — Denise Berumen of Dayton, Heidi Teeter of Fernley, Christopher Turbeville of Dayton, Joseph Johnson of Yerington and John Poundstone of Fernley — who also make up the informal board backing the petition.
Although the board members are active in their local churches to varying degrees, Berumen said the referendum is much broader than a faith-based effort. She said that Lyon County residents feel that their community will be more attractive for employees of tech companies in the area — including Tesla, Google and Switch — without the brothels.
"It's about caring about what's going on in our community and just making the community attractive to the people moving in. There's just so much going on in our area already. We have that huge industrial area going in there at USA Parkway (which leads to the Tahoe-Reno Industrial Center) and a lot of people moving into our area," Berumen said. "It's hard to make more industry come and more people want to live in our area. You want to make it a positive environment."
She said the group, which she estimates now has about 50 people interested in helping out, decided to start with a county-level referendum but that they hope to see similar efforts statewide.
Berumen said that about a decade ago, Hof approached her 17-year-old daughter near the high school and later at an under 21 club about working at the brothels. She said that he told her daughter that she moves well and asked if she'd be interested in a job that could make her "good money."
"It's just not something I would want any other family to go through. My daughter is a beautiful girl, and when she comes home from school and comes home from an evening when she thinks she's safe and tells you those things, it's not okay," Berumen said.
But Hof said he doesn't think the brothels are the reason people don't want to move to Nevada.
"The number one reason people don't want to come to Nevada is gaming, and then it goes down to infrastructure which we all know, school systems, water," Hof said. "The brothels is number 17 on that list. I wish these people would educate themselves because it's not true at all. It's a part of Nevada culture. It's been here since the 1850s."
Backers of the measure believe that the money the county receives in work permits is a wash for the county in terms of the cost of running background checks and processing cards for the sex workers and that the hundreds of thousands of dollars in brothel business license fees that go to the county's Vehicle Acquisition Fund could be supplemented with grants and other funding for county vehicles.
Hof agrees the work permits are a wash — and that they're supposed to be — but said that he didn't think it was feasible for the state to replace lost tax revenue generated by the brothels through grants. He also said the brothels give back in other ways, highlighting fundraising efforts for the Boys and Girls Club, uniforms for the high school marching band and a local dog park.
"We're very big on giving back to the community," Hof said. "Without our money they wouldn't have police cars and numerous other things. We are the big taxpayer."
Hof also said that in addition to the 500 girls who work at the brothels throughout the year, they also employ an additional 137 employees and worried about what would happen to them if the brothels shut down.
Victim advocate Kimberly Mull, who is helping out with the effort, said that the group plans to put resources together for the workers at the brothels to ensure that they have jobs and other educational opportunities if the ordinance is struck down.
"This isn't about shaming them," Mull said. "We want to make sure they have jobs. We're going to work with businesses and community resources so we can get them to learn new trades or learn new skills or get them into jobs. We consider them a part of our community."
Supporters of the referendum plan to begin their weekly signature collecting efforts on April 21, which will continue every weekend until the June 15 deadline to qualify the petition for the ballot.
Although the state's earliest brothels date back to the 19th century, prostitution has been formally regulated in Nevada since 1971. Any county with a population under 700,000 is allowed to license brothels should it so choose.
Prostitution is currently illegal in Clark County, Washoe County, Carson City, Douglas County and Lincoln County. There are 21 legal brothels in Nevada as of February 2018, in Lyon, Nye, Lander, Elko, White Pine, Mineral and Storey counties.
Three of the active brothels in Lyon County, the Love Ranch, Sagebrush Ranch and the Kit Kat Guest Ranch, are clustered together on Kit Kat Drive. Moonlite Bunny Ranch, the subject of the HBO series Cathouse, lies about a mile away on the other side of Highway 50.
Hof is running in an already-tense Republican primary against Assemblyman James Oscarson, although Mull said Oscarson is not involved with the petition effort.
Disclosure: Switch has donated to The Nevada Independent. You can see a full list of donors here.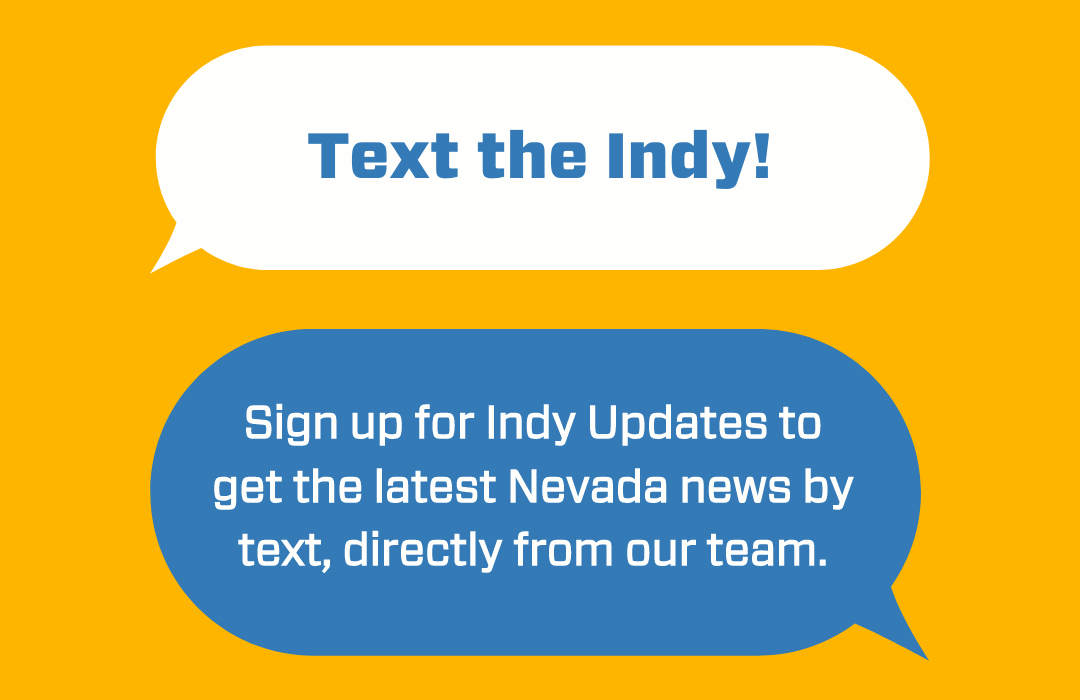 Featured Videos