Major Reno developer to Laxalt: Investigate sexual harassment claims against embattled Storey County sheriff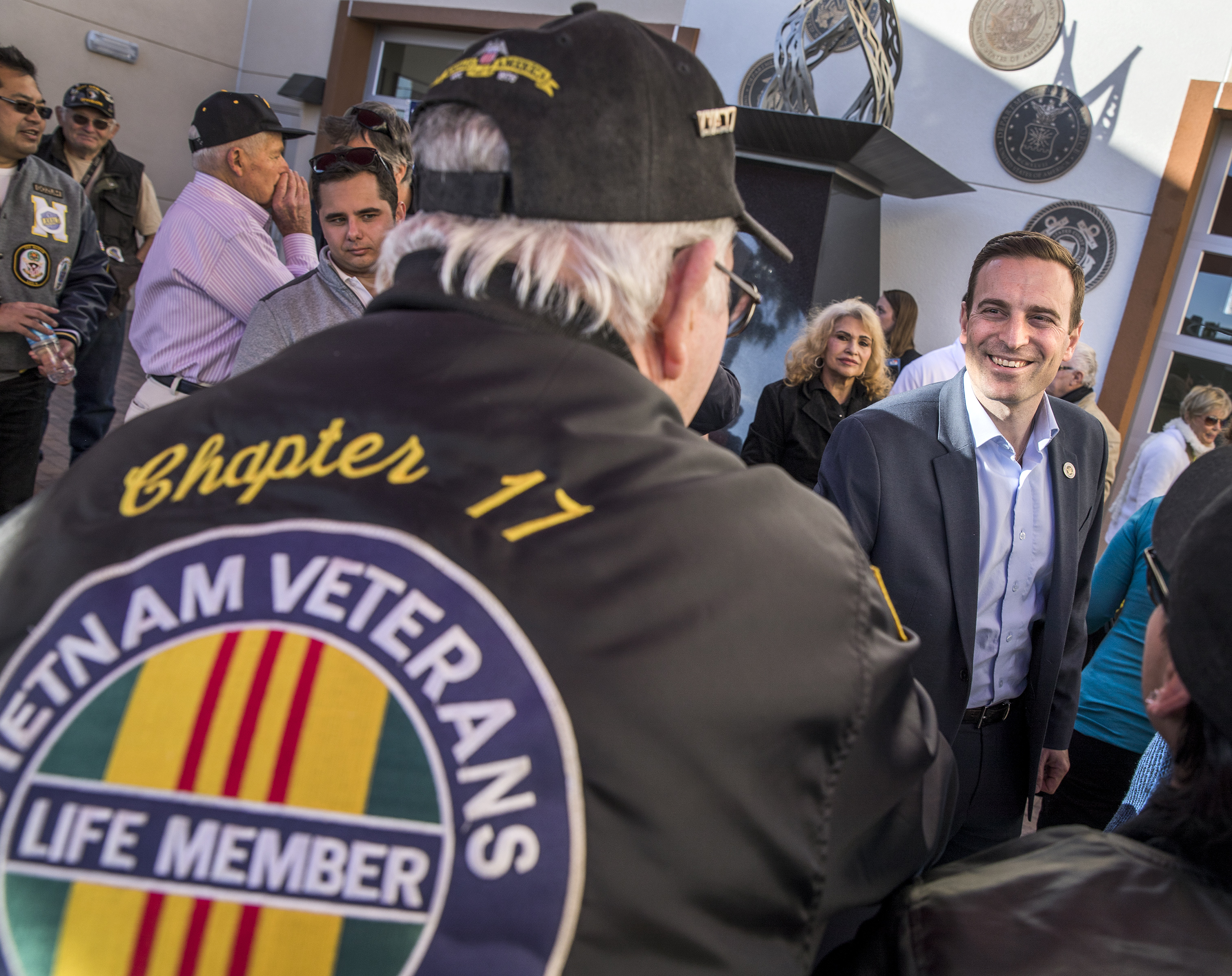 A major Northern Nevada developer is asking Attorney General Adam Laxalt to rescind an endorsement from Storey County Sheriff Gerald Antinoro and to investigate multiple allegations of sexual harassment.
In a pair of letters sent to Laxalt last week, Don Roger Norman — one of the partners who owns the giant Tahoe-Reno Industrial Center that houses the Tesla Gigafactory — asked the Republican attorney general for an investigation into Antinoro's conduct, based on recent depositions from a civil lawsuit filed by his former top deputy.
"We are concerned that women, especially those who are Storey County employees and residents, are at high risk from mistreatment and intimidation by Antinoro and (Undersheriff Tony) Dosen," he wrote in the letter. "They admitted themselves in their depositions this behavior is not appropriate for badged officers at any level. Yet these two obviously feel they are beyond the law, no one can restrain them, that they can do anything they want with women, and treat women however they want to without any repercussions whatsoever."
In a separate letter, Norman asked Laxalt to "immediately and publicly" retract the endorsement and support from Antinoro, stating that there is a "perception" in the county that the Republican attorney general and gubernatorial candidate supports the sheriff's candidacy.
In a response letter dated April 10, Laxalt said the complaint had been forwarded to "the appropriate investigative unit" and that his office could not cofirm or deny that any investigation was ongoing.
Both Laxalt and Republican attorney general candidate Wes Duncan were endorsed by Antinoro in November after they had announced their respective candidacies. Laxalt's campaign did not return an emailed request for comment.
The letters mark the latest skirmish in a long-running battle between Anitnoro and developers of the Tahoe-Reno Industrial Center, including Norman and his business partner — Storey County Commissioner and brothel owner Lance Gilman. Antinoro is up for re-election in 2018 and is facing off against two other candidates — Bruce Clark and Mike Cullen.
The Tahoe-Reno Industrial Center and Gilman were the primary bankrollers of a recall campaign that targeted and qualified a special election against Antinoro in April 2017, donating more than $160,000 in in-kind donations to assist the recall campaign. The sheriff survived the recall election, with 883 voters supporting him and 601 voting to remove him from office.
Antinoro declined to comment on the letter via an email, other than to "point out this is one more iteration of last year's failed recall attempt."
In an interview, Tahoe Reno Industrial Center executive Kris Thompson said that Norman — whom he described as a "pretty reclusive guy" and the organization's primary decision-maker — had decided to ask Laxalt after previous concerns brought to the Storey County Commission and the state's Ethics Commission didn't bear fruit.
"The attorney general is our last, best hope to get something done," he said. "This is about accountability, it's about not tolerating this behavior."
Thompson said the park was aware that the county was "polarized" over the sheriff and didn't plan to endorse either of his opponents in the 2018 election. He said that he hoped the behavior and claims made in a series of depositions conducted by the sheriff and several subordinates in February would make it nearly impossible for Antinoro to maintain any support politically.
"After reading these depositions, I'd be surprised if anyone can endorse a sheriff who behaved this way," he said.
Norman's letter to Laxalt, sent April 5, bears the word "urgent" at the top. The seven-page letter goes on to outline deposition testimony from Antinoro and several subordinates — taken as part of two civil lawsuits against Antinoro — that describes the sheriff's alleged inappropriate sexual comments and behavior.
Norman said the attorney general's office was the "last resort" for launching a full investigation into Antinoro's conduct. The developer said he previously tried to bring the matter to the attention of the Ethics Commission but was told that entity doesn't have jurisdiction over sexual harassment issues.
Many of the allegations come from court filings in a lawsuit filed by former Chief Deputy Melanie Keener four months after the recall. She accuses Antinoro of sending her an "unsolicited and inappropriate text message containing sexual innuendo" when they attended a law enforcement conference in July 2015.
Keener also alleged that Antinoro shared intimate details of his sex life as they drove back to Fallon from the conference, including that he has frequented the Green Door, a swingers' club in Las Vegas. Antinoro testified in the deposition that he has been a swinger.
Antinoro argued that he considered his car-ride conversation with Keener one between two friends as opposed to an employer-employee situation.
"If you look at it from purely an employment relationship, then it would probably constitute a violation," he said, according to the transcript. "However, there's much more to it than that."
Keener informed the Storey County district attorney's office and the county's human resource department of the alleged misbehavior in early 2016, which led to an independent investigation that substantiated several of the claims — the text messages he sent her during their work conference and subsequent comments he made to her while driving back to Fallon.
"It is our opinion that a reasonable person could have concluded that the text messages sent by Antinoro were meant to be suggestive comments or requests demands, or pressure for sexual favors," the independent investigator, Donald Christensen, wrote in his report.
Keener said she was transferred out of the sheriff's department and stripped of her badge, her identification card and keys to the jail after the sexual harassment investigation.
Keener's lawsuit against Antinoro has not been settled. Keener is seeking a judgment in excess of $45,000 for punitive, general and special damages and attorney's fees.
Antinoro Deposition by Riley Snyder on Scribd
Don Roger Norman Letter to Laxalt Re Endorsement Signed by Riley Snyder on Scribd
Don Roger Norman Letter to Laxalt Re Antinoro Signed by Riley Snyder on Scribd
Updated at 7:09 p.m. on Wednesday, April 11 to add a response from Attorney General Adam Laxalt.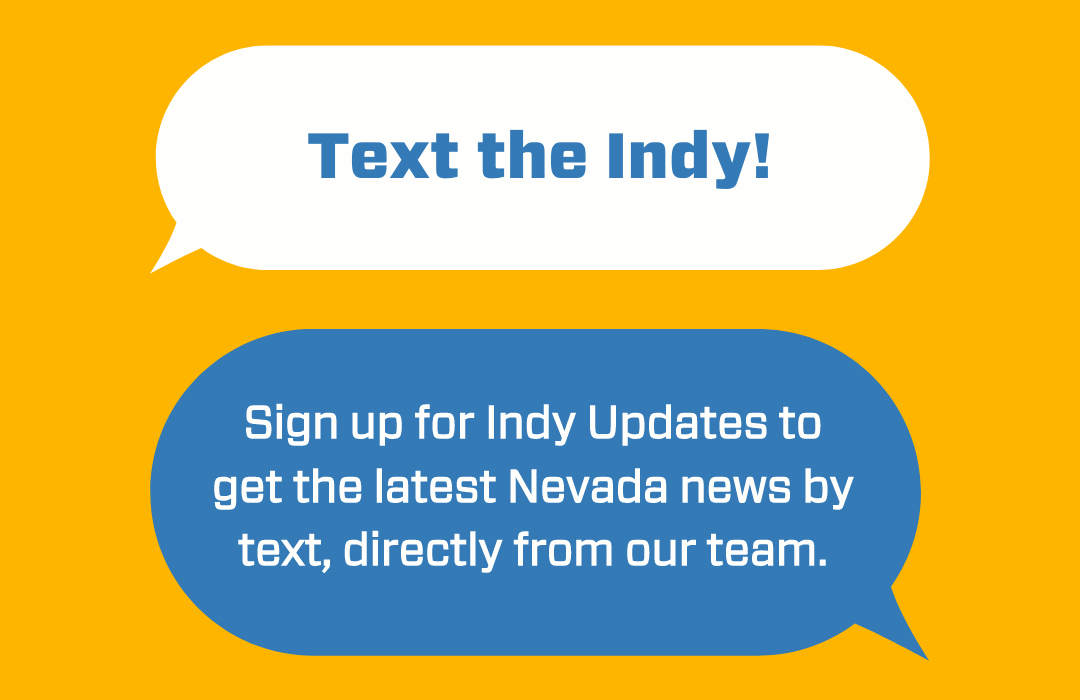 Featured Videos