Many heads turn as Nye County treasurer shouts 'corruption' on the way out the door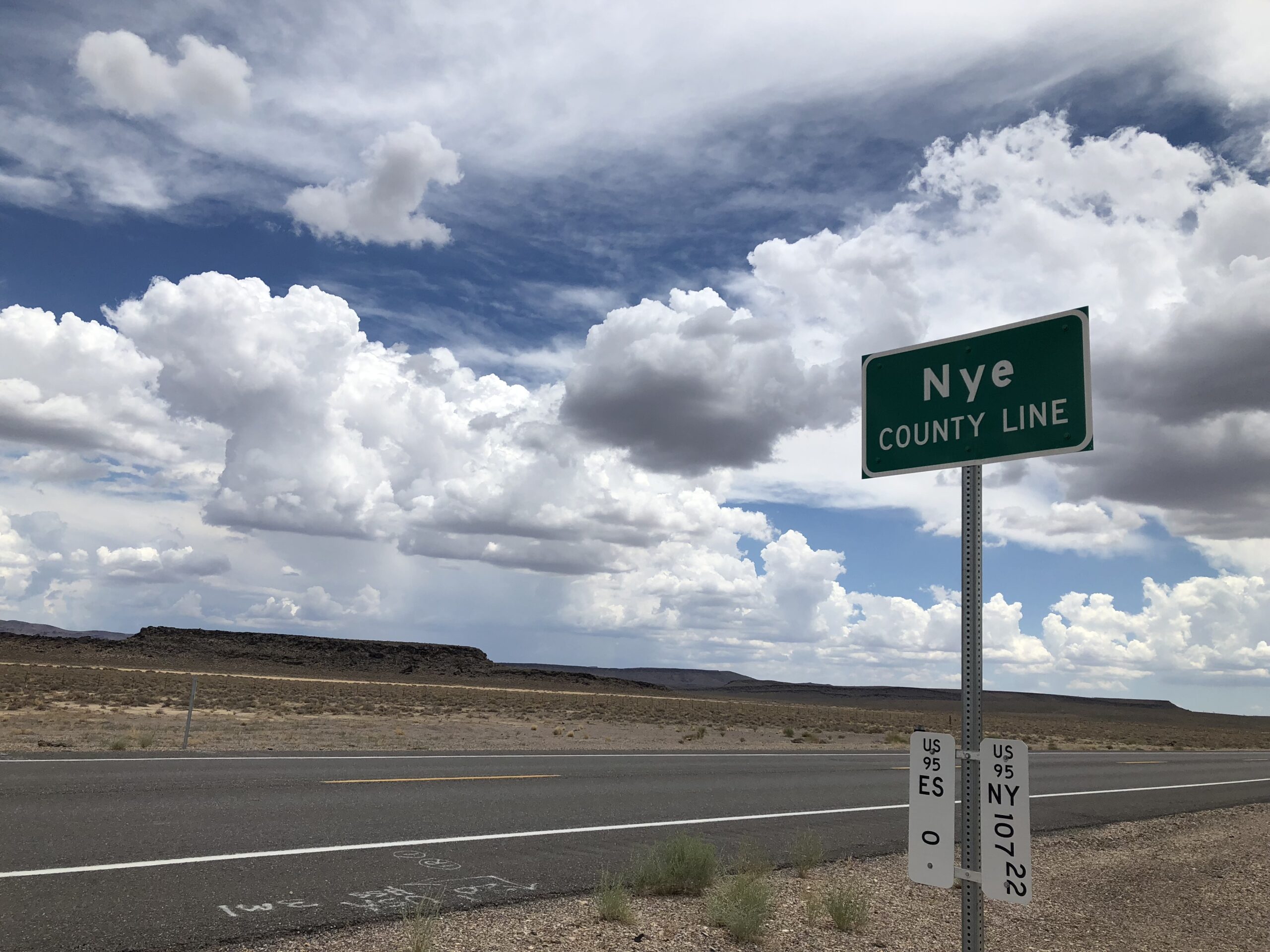 Well, it's been another quiet week in Nye County, Nevada, out on the edge of propriety.
With apologies to Garrison Keillor, after months spent reporting on the woebegone events happening in Pahrump and surrounding environs, I thought I'd take a step back to enjoy the best of spring on the desert. You know, get out there and smell the sage and watch the wildflowers in bloom – anything but follow the political dust devils in one of the state's most dysfunctional counties.
But at the risk of mixing my literary images, just when I thought I was out, they pull me back in.
There's something about a county treasurer suddenly resigning that can't help but grab one's attention. In an email sent April 9 — a Saturday — to Nye County commissioners, Treasurer John Prudhont conjured images of corruption and union shenanigans in announcing he was quitting his position.
Did I mention Prudhont was in the middle of a campaign to retain the office he just gave up?
Prudhont was appointed in 2019 to the position that, from the sound of things, should have come with a hazmat suit. A state audit found the Nye County treasurer's office so sloppy in its bookkeeping that it was put on a "fiscal watch" list. It was removed from the list last year.
One of the persons law enforcement wound up watching more closely was Nye County Deputy Treasurer Samuel Alsup, who was charged in June 2021 with hustling two Tonopah residents into selling their land to him for as little as $10, then flipping the property for thousands. The crimes alleged include misconduct of a public officer, false representation concerning title, obtaining money under false pretenses, and exploitation of a person 60 or older.
Alsup joined the treasurer's department about the time Prudhont took over its supervision. Oddly enough, it wasn't Alsup's arrest last year that compelled Prudhont to cry uncle.
In his email, Prudhont blamed his departure on "Corruption and sabotage by Deputy Treasurers, combined with NCEA union requirements regarding termination and filling vital positions," but given the history of the office, I can't help but wonder whether more alleged victims – this time from Pahrump – are in the process of coming forward.
Prudhont told the Pahrump Valley Times he experienced "an incredible amount of blowback and hostility." Even with that said, it's still difficult to believe he would make such a decision and deliver it in a weekend email.
After an emergency meeting of the county commission Monday, Nye County clerk candidate and CPA Mark Kampf was appointed interim county treasurer.
That's enough head-scratching intrigue for most weeks, but it can't touch the latest chapter in the political soap opera starring Nye County Commissioner Leo Blundo and his wife, Melissa. The couple was involved in what the Nye County Sheriff's Department has called a "domestic disturbance" on March 28. No arrests were made, but the matter was passed to Nye County District Attorney Chris Arabia, who then transferred the file to the state attorney general's office to avoid a conflict of interest.
To date, my efforts to obtain the responding deputy's report and body recording of the call have been unsuccessful. The sheriff's office on April 8 confirmed that a domestic battery investigation against Commissioner Blundo was ongoing. The office also confirmed that the commissioner made the 911 call and that the investigating deputy reported a woman "alleged Leo Blundo had physically attacked her."
The commissioner is known for throwing his weight around with staff and once tried unsuccessfully to remove County Manager Tim Sutton from office. Blundo has become a magnet for state ethics complaints. Despite that, he's setting what appears to be a commission fundraising record in his campaign for re-election.
For her part, Melissa Blundo is a co-founder of No Mask Nevada PAC and has appeared regularly during the public comment portions of commission meetings, often speaking more than the actual commissioners. A few months ago, she declared her candidacy for state Assembly against a Republican incumbent. She raised approximately $40,000, then let the filing deadline pass without making the campaign official.
As if that weren't enough sound and fury, she has taken to social media to announce both the breakup of her marriage and her attempt at reconciliation while simultaneously asking that the couple's privacy be respected. Did I mention she said this on social media?
At an April 5 commission meeting, Commissioner Blundo asked the DA to respect his privacy more than a week after the alleged domestic battery incident.
And that's the news from Nye County, where I strongly suspect there's something in the water.
The Nevada Independent is raising $200,000 by Dec. 31 to support coverage of the 2024 election.
Tax-deductible donations from readers like you fund this critical work.
If you give today,your donation will be matched dollar-for-dollar.
Give + Get Matched
Featured Videos