Many miles from Lake Mead, rural electric utilities struggle with Colorado River shortage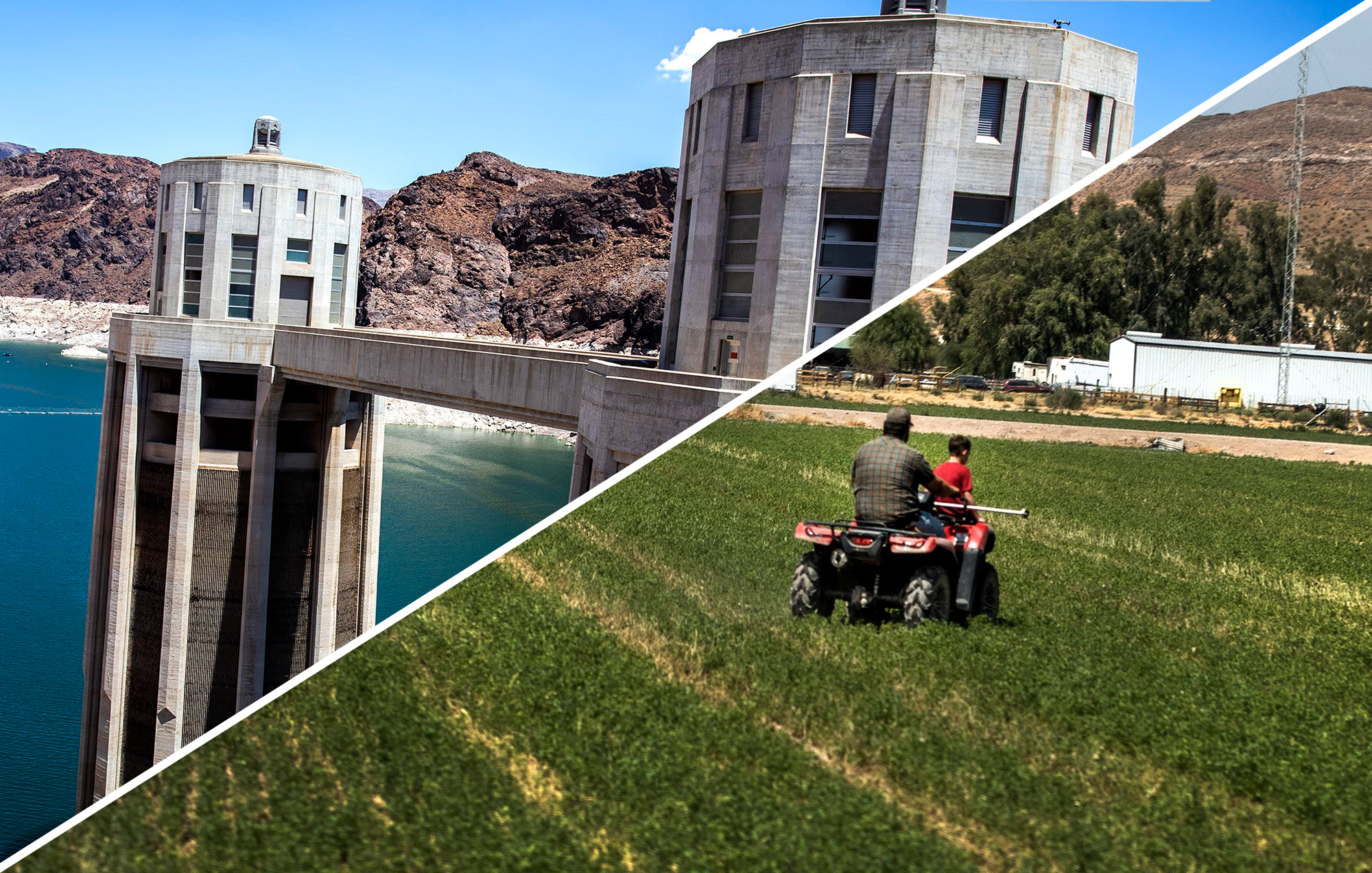 Good morning, and welcome to the Indy Environment newsletter.
As always, we want to hear from readers. Let us know what you're seeing on the ground and how policies are affecting you. Email me with any tips or suggestions at [email protected]
To get this newsletter in your inbox, subscribe here.
---
In between the towns of Pioche and Caliente, pumps draw water from underground aquifers to irrigate crops. The water is heavy, and running those pumps depends on electricity — a lot of it.
For years, these Lincoln County farms received all of their energy from power generated miles away at Hoover Dam, which holds Lake Mead. But less water in the reservoir has meant less low-cost hydropower for rural towns, forcing them to purchase more expensive power in energy markets.
Lincoln County is not alone. Power from Hoover Dam — and other Colorado River dams — is delivered to about five million people across the Southwest. Many of the customers buying this power are small rural electric nonprofit utilities, tribal nations and local government agencies.
"Water is obviously a super important issue and deserves to be talked about," said Dave Luttrell, general manager of Lincoln County Power District No. 1. "But sometimes I feel, as probably the most hydropower-dependent utility in the Southwest, and a small one at that, kind of the lone wolf out here saying 'We need to pay attention to hydropower production.'"
Residents in Lincoln County and other rural communities across the state might not get their water from the Colorado River. Yet many rural communities rely on power created by the massive dams — from Wyoming to California — that hold back Colorado River water.
Many rural towns get their power from customer-owned cooperatives. Unlike investor-owned private utilities, rural co-ops operate as nonprofits and help bring energy to remote areas.
Over the past two decades, Lake Mead has dropped to historic lows amid a prolonged Colorado River drought, worsened by a warming climate. The crisis is now so severe that states across the Southwest are facing difficult negotiations over painful water cuts needed to stabilize Lake Mead, Lake Powell and an interconnected system of reservoirs along the Colorado River.
Even with Lake Mead at 28 percent capacity, Hoover Dam can physically continue to produce some hydropower. If Lincoln County is "lucky" next year, Luttrell said, it will get 60 percent of its Hoover Dam power allocation. But if the reservoir continues falling toward "dead pool" — the point at which no water can pass the dam — that slice of the pie will grow even smaller.
"Hydropower is not coming back," Luttrell said. "The days of Lincoln County Power getting 100 percent of its need from hydropower are in the rearview mirror, and they're never coming back."
The immediate future, he and others said, is going to be one of less low-cost hydropower. And small rural utilities, with fewer resources than large investor-owned utilities, are looking for ways to adapt. There are solutions, but they can be expensive. And in some cases, these rural communities and tribal nations are feeling the shortage doubly hard.
With less hydropower, utilities have had to purchase more expensive power on the open market, where prices can peak to extremely high levels on hot days. Simultaneously, their contracts with the federal government, which sells the hydropower, keep them on the hook for fixed fees used to operate and maintain dams — as well as fund fish recovery programs on the Colorado River.
"You pay for what you don't get, and you go buy more expensive stuff to replace it," Luttrell said.
These contracts are signed with an important, if little known, federal agency: the Western Area Power Administration. The Department of Energy agency, known as WAPA, helps funnel power from the Colorado River's dams to rural utilities and tribal communities across the West.
"The drought in the West is one of our largest concerns," WAPA spokesperson Lisa Meiman said. "Each one of our projects is working with their customers to identify the best path forward."
In Nevada, WAPA sells power to the Colorado River Commission, which in turn distributes the water to rural co-ops and other buyers. WAPA also contracts with the Nellis Air Force Base, the Nevada National Security Site, and four tribal communities: the Las Vegas Paiute Tribe, the Ely Shoshone Tribe, the Duckwater Shoshone Tribe and the Yomba Shoshone Tribe. But exactly where this hydropower comes from can vary, making the contracting very complicated.
Some have contracts to get their power from the Colorado River Storage Project, upstream of the Hoover Dam. The project includes Glen Canyon Dam, which holds back Lake Powell, a reservoir that fell below a critical threshold this summer. Others get their power from Hoover Dam. And some buy electricity from power plants at Parker and Davis dams downstream.
The terms of the contracts vary depending on where power is purchased, but in general, WAPA operates as an at-cost organization, Meiman said. About 95 percent of its funds come from the revenues generated off of power and transmission sales. That means it charges customers for expenses including operations and maintenance, investments and environmental compliance.
The structure seems to work when the water is there, even in cases where there are small shortages. Yet unprecedented water shortages on the river have strained the system, especially for customers who have generally seen an increase in hydropower rates. And it raises major questions about the future, with grim water forecasts for Lake Mead and Lake Powell.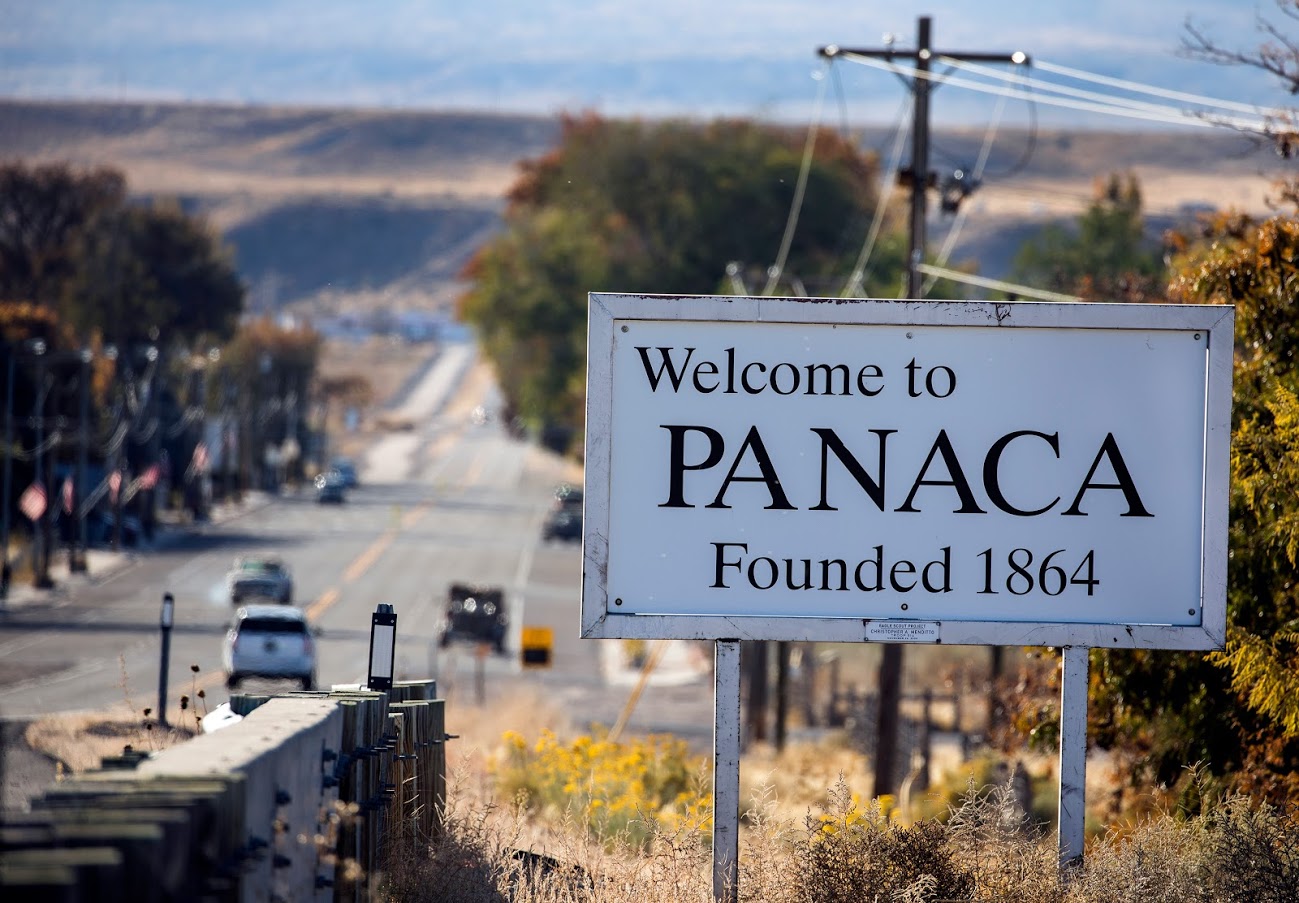 Upstream of Hoover Dam, for instance, costs for the Glen Canyon Dam and other projects are split among water and power customers. Right now, about 75 percent of the costs are borne by power users. Irrigators, for the most part, are expected to pick up the rest of the tab. But a provision in federal law says that power revenues could cover costs "beyond the irrigators' ability to pay." As a result, Meiman said, power revenues pay for about 90 percent of the upstream infrastructure.
Fixed costs are only one part of the equation. Less hydropower generation has a cascade of consequences. Energy experts stress that hydropower brings reliability to the grid in the West, especially when demand peaks in the summer. Power revenues have additionally helped to pay for environmental programs, including two recovery programs aimed at restoring fish species, including the humpback chub, bonytail chub, pikeminnow and razorback sucker.
For utility managers like Mendis Cooper, these impacts are hardly theoretical. Cooper, who leads Overton Power District No. 5, said most rural electric co-ops are operating without the flexibility that a big power provider might have. That means higher hydropower costs — and the need for replacement power — often have a large impact on rates, which are then passed along to rural businesses and farmers who are already operating on tight margins.
"All of us that are rural utilities are all not-for-profit," he said. "We don't have margins. We don't have margins from previous years that we can carry over to make up for these types of things."
Hydropower, Cooper said, accounts for about one-quarter of the power used by the Overton Power District, which serves the Moapa Valley, the Moapa Band of Paiutes and Mesquite. To mitigate an increase in rates, the power district can defer capital projects, but only for so long.
"Our rates keep going up and up," he said.
The future — and what happens next — comes down to water. Cooper, who also serves as president of the Colorado River Energy Distributors Association, said he is watching the negotiations and efforts to stabilize Lake Mead, which sits just outside of Overton.
"We've seen this coming," Cooper said of the water shortages. "We've seen the lake levels drop over the last 20 years. But it's still amazing that something that big can go down that fast."
In addition to buying replacement power on the open market, some rural electric utilities are looking for long-term alternatives to fill the gaps created by the drought. Lincoln County, for instance, has been working closely with Sen. Catherine Cortez Masto (D-Nevada) to help fund a multi-phase solar project, according to Luttrell, who runs the local utility.
"We feel like we've got to solve this problem ourselves," Luttrell said.
Once built, the solar project could cover about half of the power district's customer demand. Luttrell said Lincoln County is working with rural co-ops in Arizona to source some of its power from natural gas when neither hydropower nor solar is available. Similarly, the Overton Power District recently signed a contract to install a solar plant, hoping to offset the loss in hydropower.
Still, Cooper warns: "We cannot replace that role hydropower plays on the entire grid."
The hydropower challenge "means that these utilities have to be creative," said Carolyn Turner, executive director of the Nevada Rural Electric Association. Efforts to bring more power online, she noted, could be aided by the Inflation Reduction Act, which allows non-taxable entities, such as local governments, schools and nonprofit utilities, to take advantage of solar energy credits.
As more rural utilities grapple with this issue, a looming question remains — what role should the federal government play in replacing lost hydropower and preparing for a drier future? By law, the only power source WAPA markets is hydropower, Meiman said.
But, she added, the agency is working closely with the Bureau of Reclamation, which manages water along the Colorado River, to find long-term solutions and to make the current operations more efficient. Already, WAPA has pushed for changes to when water is released at dams, as it is more beneficial for power customers if water is released at times of peak electricity demand.
Today, Lincoln County has a population of about 4,500 residents, and farming is a key part of its economy. Bevan Lister, an irrigator, a county commissioner, and the president of the Nevada Farm Bureau, has watched Colorado River water use over the past three decades.
For farms that rely on groundwater, the electricity that drives their pumping can make up about 15 to 20 percent of the budget. The power district, Lister added, has done a good job of managing costs in the past. But he said that irrigators are looking at more expensive electricity rates next year.
Farming in Nevada, he said, "has a lot of challenges, both climate wise and cost wise. So any time those costs are increased, it challenges the viability of [farming] businesses."
Water on the Colorado River, Lister argued, "has to be managed in a different way" to keep the reservoirs stable, and he said hydropower remains an important part of the equation.
"Hydroelectric power is extremely valuable to the agricultural industry, both in Lincoln County and across the West," Lister said. "Dependable and cost-efficient electrical systems provide for a tremendous amount of our agricultural production in the West."
---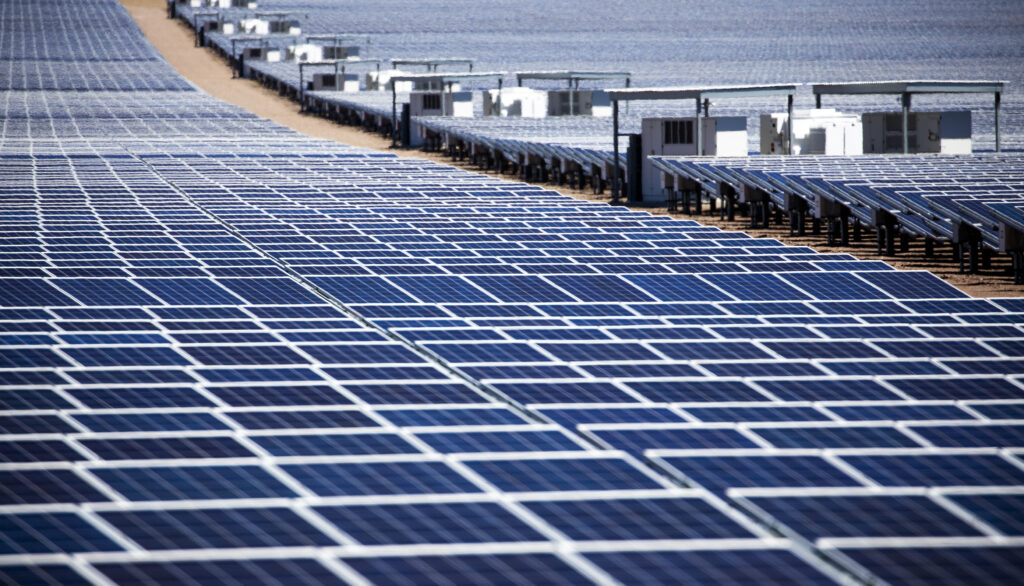 Here's what else I'm watching this week:
The "power of place:" For years, renewable developers have looked to the Great Basin and Mojave Desert as prime land to site energy projects. The Public Utilities Commission of Nevada docket list is increasingly filled with notices of new developments. Many of these would go on public land, managed by the federal government. Where these projects go matters a great deal. The sprawling projects can conflict with sensitive habitats, migration corridors, recreation areas, culturally significant land and competing uses, including grazing rights and mineral claims.
Last week, The Nature Conservancy released a regional report looking at renewable project siting, and what it would take to avoid the most sensitive landscapes and ecosystems. The takeaway: It can be done, but it will require planning. The Los Angeles Times' Sammy Roth took a look at the report in his newsletter earlier this month and what it might mean for the energy transition.
The federal government is launching a program to pay irrigators for conserving a portion of their Colorado River water. But will prices be enough of an incentive to move the needle? More from KUNC's Alex Hager, who writes that "the funding represents a rare infusion of federal money for a climate change-fueled crisis that is plaguing the Southwest's water supply."
"We end up referring them out and sending them hundreds of miles out of their way just to get care that we should be able to provide here." That's a quote from Serrell Smokey, the chairman of the Washoe Tribe of Nevada and California in a recent story published by Kaiser Health News. Reporters Julie Appleby and Jazmin Orozco Rodriguez look at the ways in which wildfires, made worse by climate change, are affecting health care where access is limited.
Just how many mines are needed for the energy transition? That's a question that Jael Holzman of E&E News looks at in a piece this week. This is a must-read for understanding the potential impact of the energy transition in mining-friendly jurisdictions, including Nevada.
Where the Las Vegas pipeline stands: Las Vegas Review-Journal reporter Colton Lochhead and photojournalist Ellen Schmidt produced an important story about the proposed Las Vegas pipeline now that the project has been shelved — and the relief it's brought to eastern Nevada.
The Associated Press' Scott Sonner looks at the similarities between a case involving a rare toad in Dixie Valley and a landmark Endangered Species Act case.
"Forever chemicals" are here and everywhere. POLITICO reports on a new study/map.
And Nevada has a new trail map, via the Department of Conservation and Natural Resources.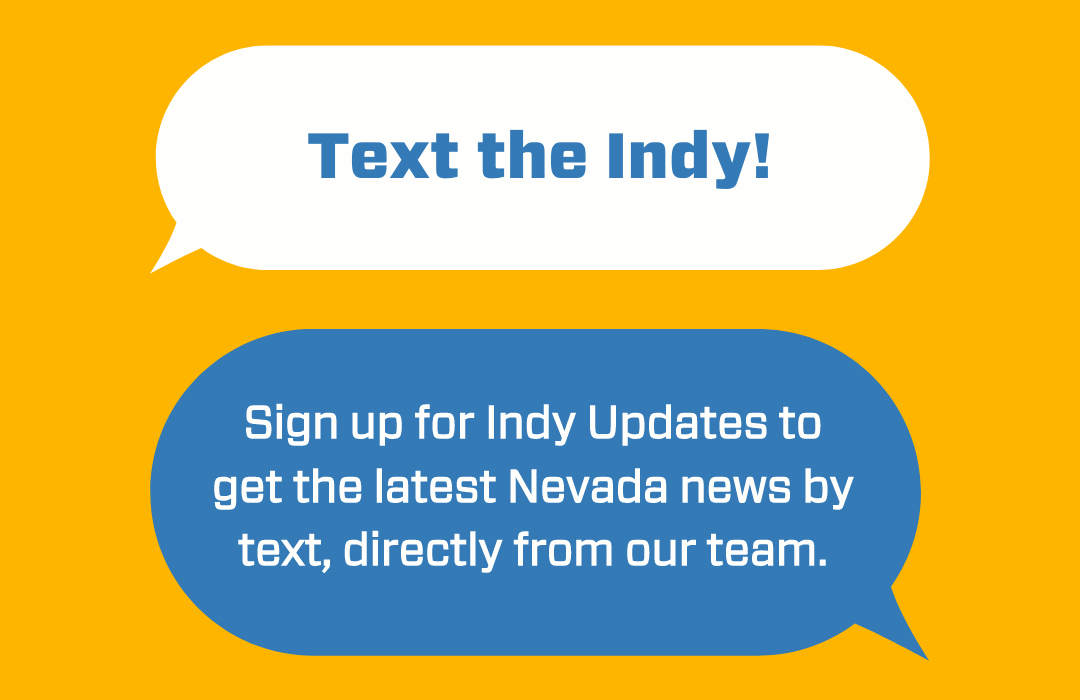 Featured Videos
Comment Policy (updated 4/20/2021): Please keep your comments civil. We reserve the right to delete comments or ban users who engage in personal attacks, use an excess of profanity, make verifiably false statements or are otherwise nasty. Comments that contain links must be approved by admin.