Masks no longer required for fully vaccinated patrons of large venues that require proof of COVID-19 shot for entry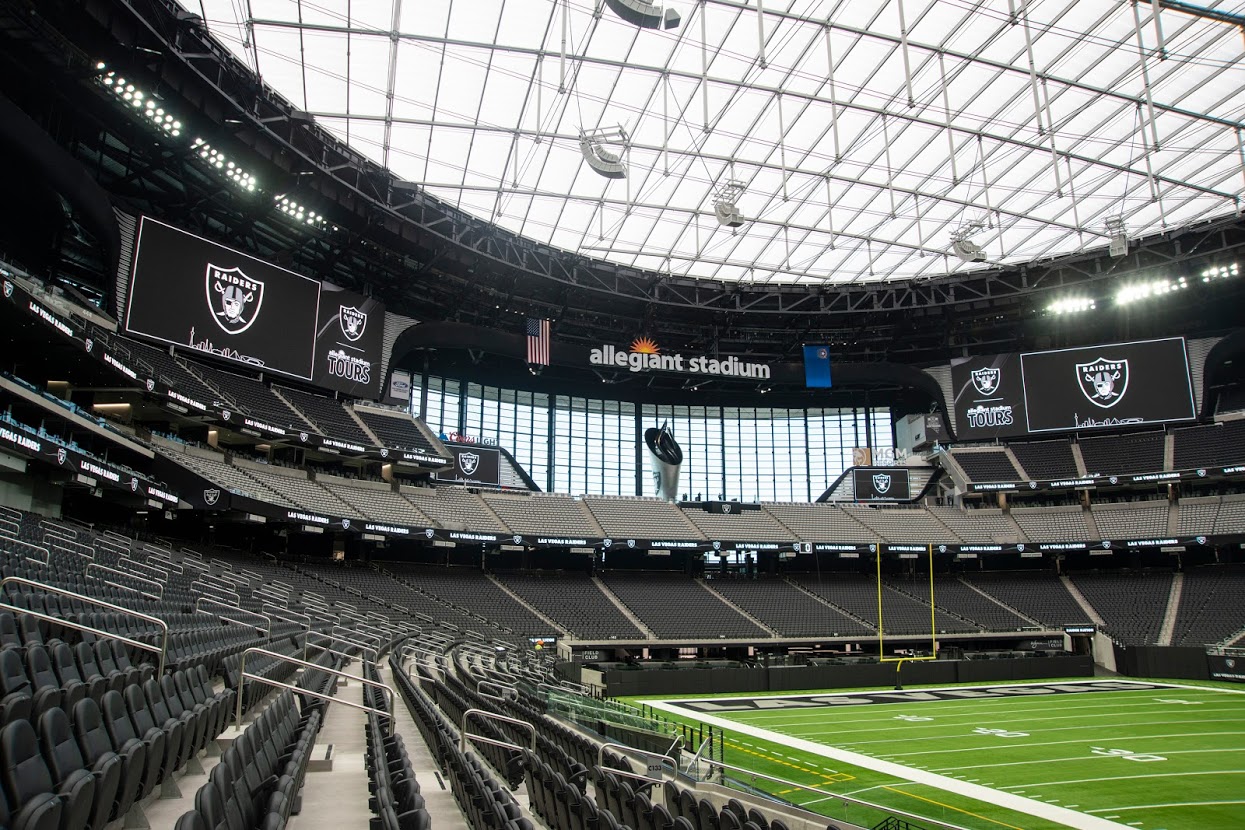 Fully vaccinated people will soon be able to shed their masks inside some of Nevada's largest sports and entertainment venues under a new policy announced by Gov. Steve Sisolak on Monday.
The state's largest event venues will have two options: They can choose to continue operating as they have been, requiring masks for vaccinated and unvaccinated patrons alike; or, they can require all guests to present proof at the door that they are at least partially vaccinated against the virus and allow fully vaccinated people to drop their masks once inside.
Sisolak framed the new policy as an attempt to leverage private event operators and the lure of attending a sporting event or concert in an effort to encourage people to get vaccinated against COVID-19. While the number of shots in arms has ticked up in recent weeks, the state ranks 32nd in the nation for fully vaccinated residents, with less than half of its residents considered fully protected from COVID-19.
"My goal with today's new policy choice is to provide the private sector more options that come with a reward for the public: the ability to take off their mask during a concert or a game if, and only if, they are fully vaccinated," Sisolak said at a press conference announcing the policy. "We hope that this helps get more Nevadans vaccinated so that we can get out of this pandemic."
To be eligible for the new policy, venues must have a fixed seating capacity of 4,000 people or more, require tickets or registration for entry and maintain access control preventing unticketed people from attending. Additionally, venues will be required to verify attendees' vaccination status in an "accurate, effective and reliable" manner, train a "sufficient" number of staff to "adequately" implement the program and establish a system to distinguish fully and partially vaccinated attendees in order to enforce the mask mandate for the latter group, Sisolak said.
Kids not eligible for the vaccine will still be able to attend events at venues that implement the policy, though they will be required to wear masks.
"There are no other venues in the country that are doing this," Sisolak said. "This is something that we think will work. We're confident it's going to work."
The policy will, for now, only apply to large venues. Sisolak said his office will continue to work with local chambers of commerce to expand the policy to small businesses in the future.
"It's a little more difficult for a small business who doesn't have the resources or the wherewithal to do the verification," Sisolak said. "That's why we're starting at this level."
Though Sisolak said the plan was developed in conjunction with state health professionals and "venue partners" — and that it wasn't crafted with one operator or venue in mind — he made multiple references to the policy's potential application to football games just two days after the Las Vegas Raiders played their inaugural game at the newly minted Allegiant Stadium against the Seattle Seahawks.
"I don't know what venue operators, if any, are going to choose to pursue it," Sisolak said. "I hope that they will."
The Las Vegas Raiders, in a statement just two hours after Sisolak's press conference, announced the team would be adopting the policy effective Sept. 13 for its first regular season home game against the Baltimore Ravens. The team will require all home game attendees to show proof of vaccination through CLEAR's free mobile app and "health pass" feature.
"Health and safety has always been our number one priority," Raiders owner Mark Davis said in a statement. "After consultation with Governor Sisolak and other community leaders, this policy ensures that we will be able to operate at full capacity without masks for fully vaccinated fans for the entire season."
The team plans to offer vaccines on site at Allegiant Stadium before home games, which will allow newly vaccinated individuals to enter the stadium wearing a mask.
While masks were universally required for fans at the Raiders preseason opener — as well as at the Gold Cup soccer match at the stadium earlier this month — some chose to shed them during the events. While Sisolak said the new policy wasn't a direct response to those events, he said he hoped it would actually make it easier for event operators.
"This will eliminate that enforcement problem," Sisolak said. "If everybody walking in through the turnstile has to prove that they're vaccinated, we won't have to wear masks. They won't have to have hundreds of ushers walking around saying, 'Your mask is slipping, cover your nose.'"
Amid increasing uproar among a small segment of the population in Nevada and across the nation about vaccine mandates and vaccine passports, Sisolak said the new policy is neither, instead describing it as an "optional exception to the general mask requirement."
"This is an option that we are making available to our businesses," Sisolak said. "Not a vaccine passport."
Masks are currently required indoors for both vaccinated and unvaccinated individuals in 13 of the state's 17 counties — including urban Clark and Washoe counties — that have been flagged as having "high" or "substantial" levels of COVID-19 transmission by the Centers for Disease Control and Prevention.
The number of new COVID-19 cases reported on average statewide each day has been starting to decline — largely fueled by a downward trend in Clark County, which was hit early and hard by the most recent wave of the virus — while they continue to rise in Washoe County and some rural parts of the state.
As of Monday, about 1,000 new cases were being reported on average each day and more than 1,200 people were hospitalized with the virus statewide.
Updated Aug. 16 at 8:20 p.m. to include a statement from the Las Vegas Raiders.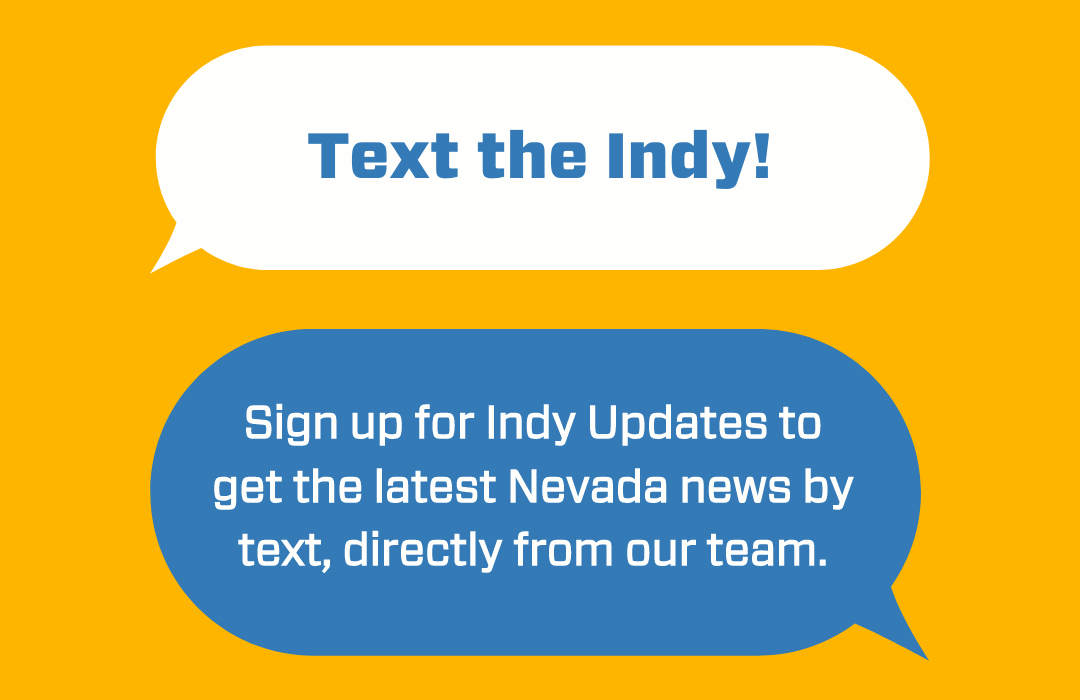 Featured Videos