MGM's lawsuit seeking relief in October 1 case is valid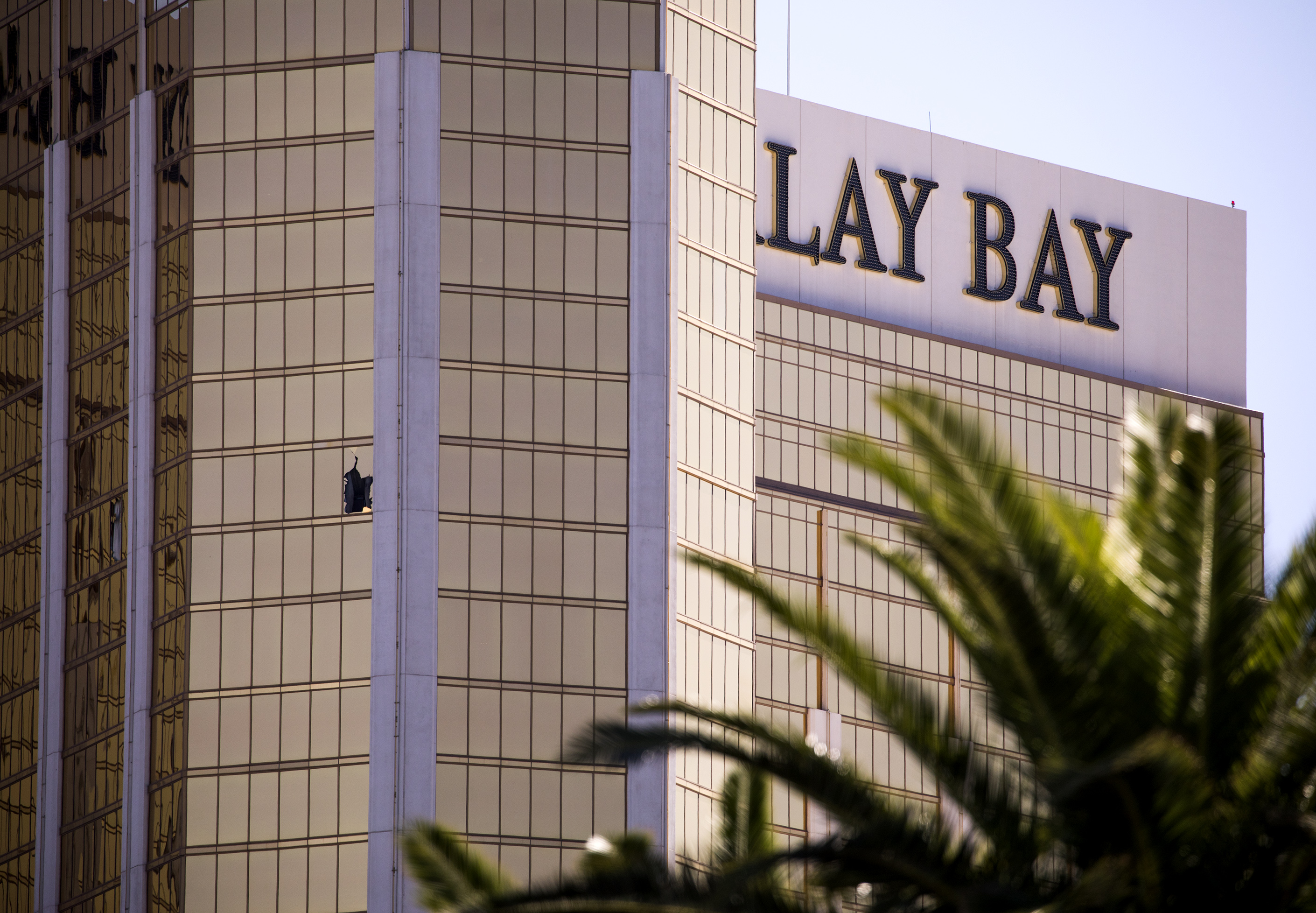 Ralston has sworn off writing a weekly column, so I figure it is time for me to occasionally pen one. I told myself I would wait until I got really fired up about something. It didn't take long. Our opinion page today contains a John L. Smith column with many valid points, but there is much more that needs to be said.
First, whatever the optics of its lawsuit, MGM Resorts International is not responsible for the crimes of Stephen Paddock. MGM should not be held liable for the acts of a madman who killed 58 people, injuring and severely traumatizing thousands more, any more than it would be held liable if Paddock had shot and killed just one person right there inside the hotel.
Dozens of homicides and assaults have occurred in and around Strip properties over the decades, and unknown numbers of loaded guns have almost certainly been carried into hotel rooms inside the bags of guests. Are all those resorts legally responsible for all that, too? How on earth can any hotel, or any large venue of any kind, ensure that a person with evil intent never gets away with murder within the bounds of its property?
It is easy to say MGM "should have" noticed Paddock's activities and prevented his crime. But it is not fair. An unfathomable act was perpetrated. None of us could initially believe it, even as it was happening. One cannot anticipate the unthinkable.
Second, while my heart aches for every survivor of the October 1 event, and I hope this community continues to shower them with love, support, and needed financial assistance, I think it is wrong for the victims to look to MGM to pay for what happened via deposits to their personal bank accounts.
I cried myself sick that night. We all did. Lives were changed forever. That kind of grief and loss casts a permanent shadow on a heart, and the desire to hold someone accountable is understandable. But horrible things sometimes happen. And very often the only person to blame is the one who did the horrible thing.
When insanity and death come crashing in and lay waste to our lives, and if there was no obvious negligence, we should look for ways to help each other heal and prevent similar occurrences—including asking affected corporate entities to spend money to change their policies and infrastructure. MGM is already doing that, as are other Strip companies. And if this lawsuit is decided in their favor and MGM chooses to give money to some or all of the victims, that would be a good and generous thing.
Either way, it is clear that Paddock deliberately picked one of the largest, busiest hotels in town from which to commit his crimes. He correctly calculated that the raw number of luggage-toting humans who pass in and out of Mandalay Bay would help give him cover, as would the four walls of a hotel room. Prior to October, he even tested his plan from a hotel in Chicago and another one in Las Vegas. Obviously he was figuring out how to outsmart existing systems, how to use a hotel and a nearby high capacity event to create opportunity.
Do we all wish an MGM employee had noticed something? Yes. Does everyone at MGM itself wish that? Of course. I bet every MGM employee who was working in the days leading up to October 1 wishes that he or she had noticed something fishy about Paddock. I bet CEO Jim Murren wishes Mandalay Bay had had a world-class security camera, face recognition and video footage cross-checking system that could have flagged Paddock. And I bet Mandalay Bay and every large venue in the world will have such a system within a decade.
But we have to operate, and judge, in the now. And as it stands now, MGM did its job within the norms of managing a large casino resort in Las Vegas in 2017.
Third, regarding MGM's strategy of seeking a federal venue, seeking to have the crime designated as a terrorist act, seeking protection under the SAFETY act, and naming the victims in their suit, I take issue with none of it — not only because it's their right, but also because there is real harm at stake, both to MGM and other business owners, if we begin to hold third parties responsible for violent criminal acts committed on their property.
Should we then also hold a 7-Eleven owner liable for a shooting committed in his store? What about the owner of a pancake house? Should they have noticed something weird about the shooter, searched every customer's bag for deadly weapons? Are they liable because they didn't?
All in all, this case being what it is, a federal venue will likely be more neutral, and certainly no less. It's not wrong for MGM to want that. We should all want that.
The October 1 shootings were an act of domestic terrorism and should have already been designated as such. (Motive is irrelevant when 58 people are dead. In my book, and most dictionaries, any unlawful use of violence and intimidation against a large group of civilians is terrorism.)
The SAFETY act may well apply, at least in part. Or not. But it's not wrong for MGM to suggest that it does, because of the uniqueness of the crime and the lack of legal precedent.
As for naming the victims in its suit, I am sure MGM would have avoided doing so if possible —because it isn't run by idiots. It's a legal maneuver, one based on the necessity of pointing to an existing lawsuit or suits when asking a federal court for an injunction and/or opinion. In order to seek relief in a lawsuit, you have to say who the parties are. MGM isn't technically suing anyone; it is being sued, and responding.
I do have one criticism. While it is both typical and advisable to keep corporate statements brief when in the midst of a legal battle, MGM should have taken more time (or line space, seeing as we all communicate by press release these days) to explain its thinking and legal strategy, as well as to more warmly and thoroughly express sadness and compassion for all the people who had to be named in its federal suit. In this unique case, more would have been better. But brevity is not crime.
Finally, because MGM is a major donor to The Nevada Independent, I want to say that as much as I am grateful for their support, not one word in this column (or that is printed on our site) is influenced by them or other donors, and it never will be. If I thought MGM was in any way responsible for the horrors of October 1, I would say so. And if that meant losing their financial support, so be it. Those of you who know me already know that. Those of you who don't should read our publication, and judge for yourselves.
Editor's note: We welcome opposing views on this and all other issues. Submit them to [email protected].
Elizabeth Thompson is the managing editor of The Nevada Independent, and a political journalist and commentator. She is also the founder of E Thompson Media, a public relations and media consulting firm. Read more about her here.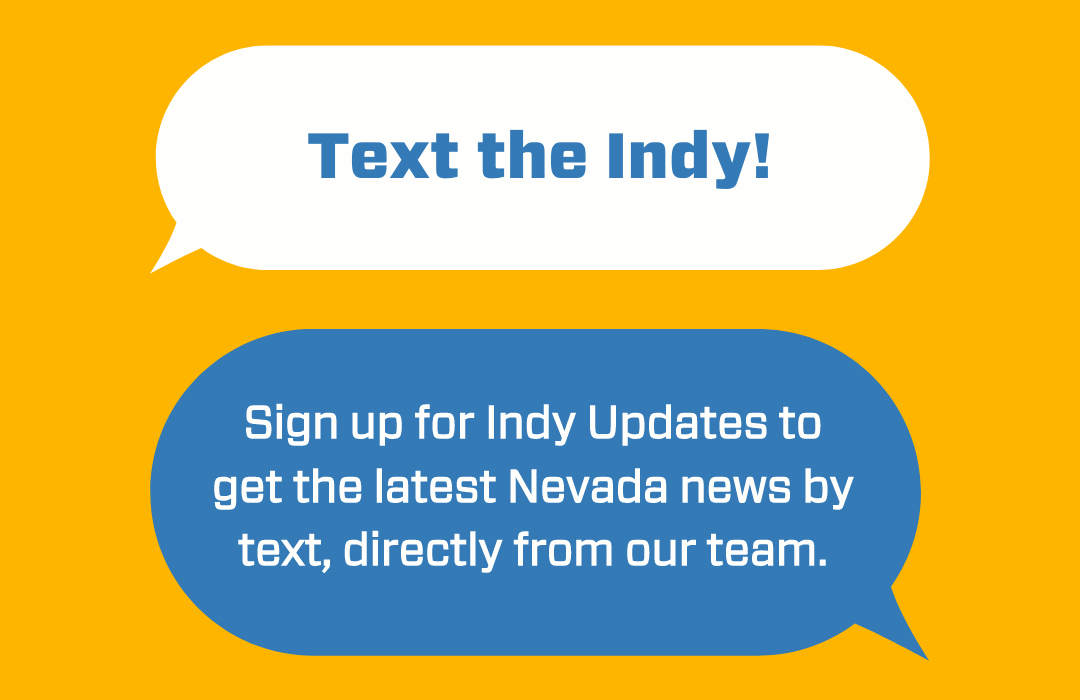 Featured Videos
Comment Policy (updated 4/20/2021): Please keep your comments civil. We reserve the right to delete comments or ban users who engage in personal attacks, use an excess of profanity, make verifiably false statements or are otherwise nasty. Comments that contain links must be approved by admin.